Fine-dining in Chancery Lane
8/10
The Chancery is currently celebrating its 10 year anniversary as well as the appointment of new Executive Chef, Graham Long, previously of Michelin starred Pied a Terre. As such, it seems an opportune moment to review this City stalwart.
The restaurant spans a modestly sized dining room and a smaller downstairs bar. A new addition to this limited space is a separately located private dining area with a capacity of 35, boasting a flat screen large enough to appease the most ardent of football fans.
This move away from enforced fine-dining and into a mode of service that puts the customers needs first is personified superbly at The Chancery. The food also follows the same principle of first being enjoyable for its taste, and then for its often remarkable finesse.
Against a starched and pressed backdrop of white linen is our rebellious first course of tuna tartare, flaunting a mutiny of irrepressible colour and flavour. The hashed fish is topped with a gazpacho mousse and vibrant array of nasturtiums. On top of this are cubes of cured egg yolk, prepared in such a way that sees the liquid just-set.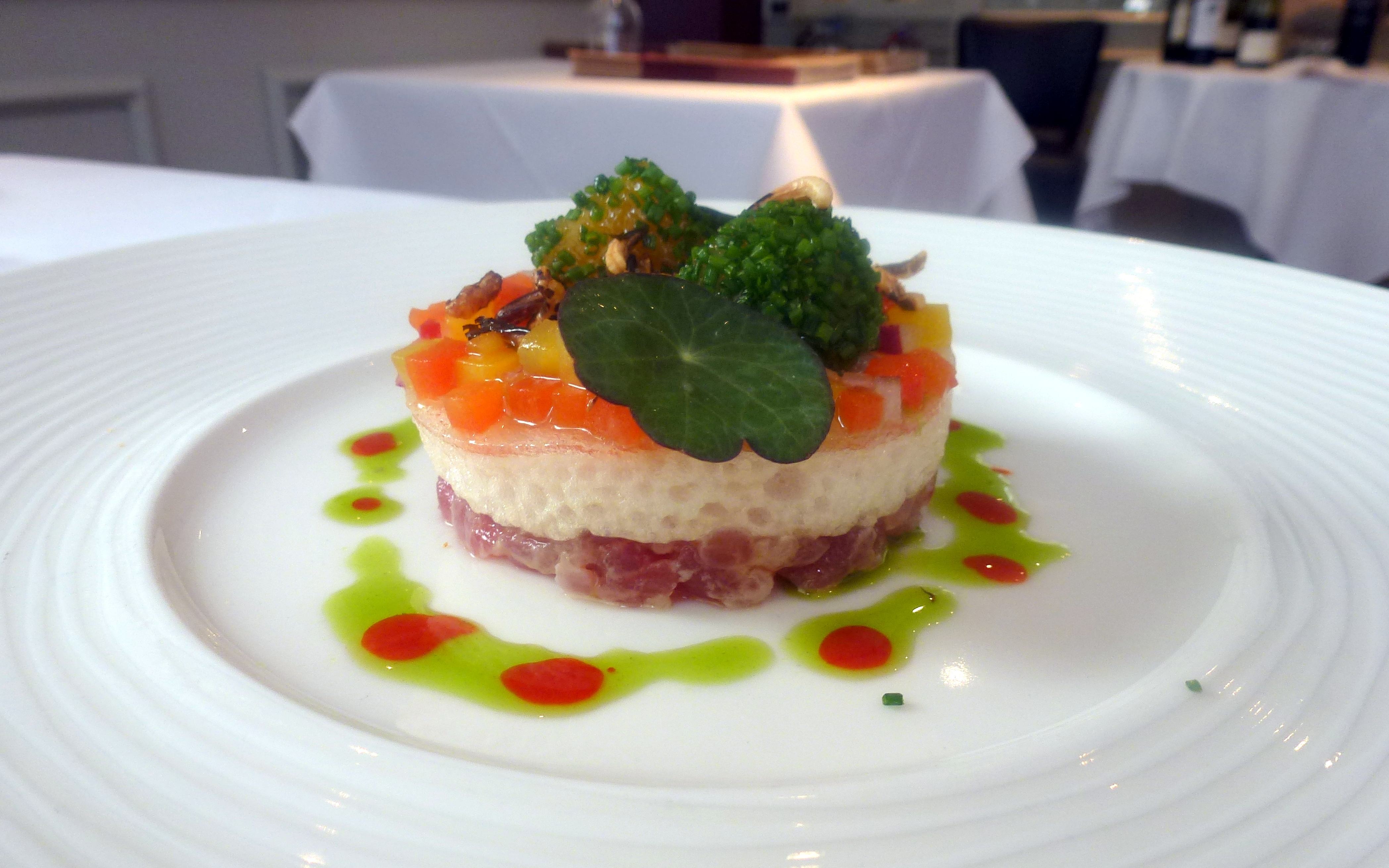 A taste of the orient is provided in shiso-dressed raw scallops with cucumber jelly, avocado cream, and sesame filo, whilst roasted quail with kromeski of the leg and hazelnut jus transports us back to mainland Europe.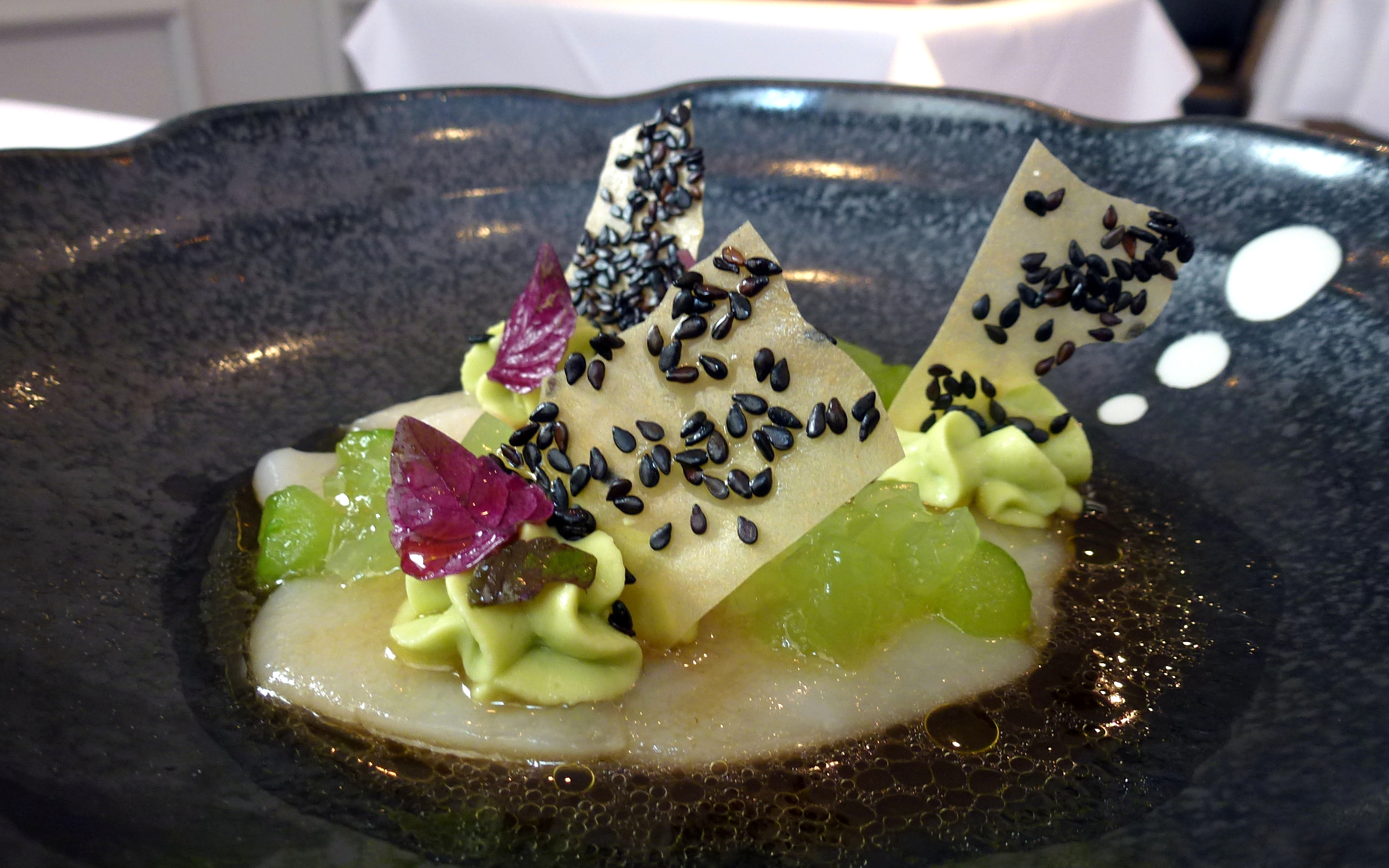 Most things rolled in ash are pleasing, and the English rose veal is no exception. These miniature circles of meat are furnished with a minutia of sides including fondant potato and braised shallots.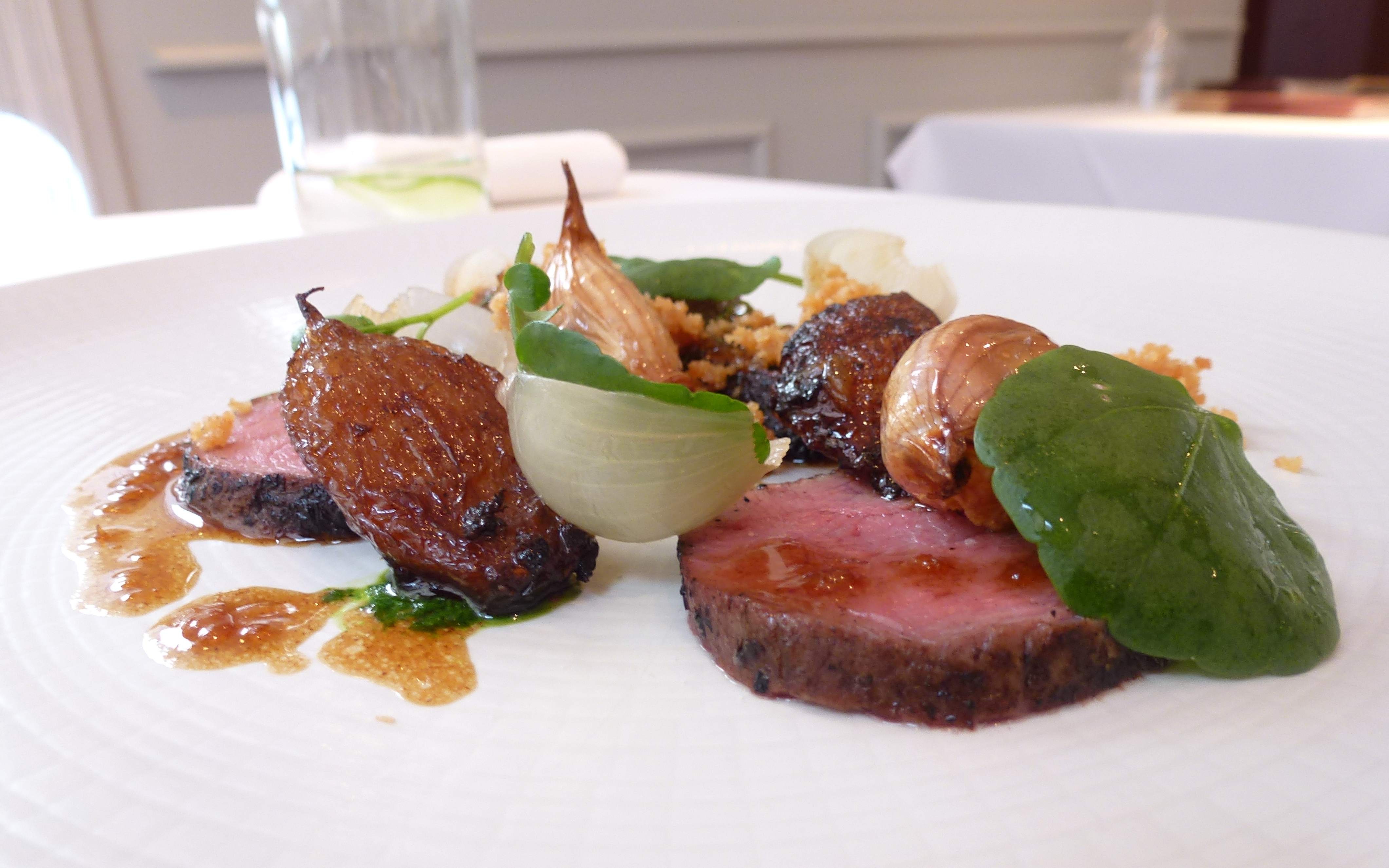 A lack of balance is momentarily seen in a next course of poached cornish plaice, dotted with a bracing and particularly acerbic lemon gel. The subtlety and skill that the rest of plate may possess is bullied into submission by these fierce yellow blobs, bleaching away any other flavour.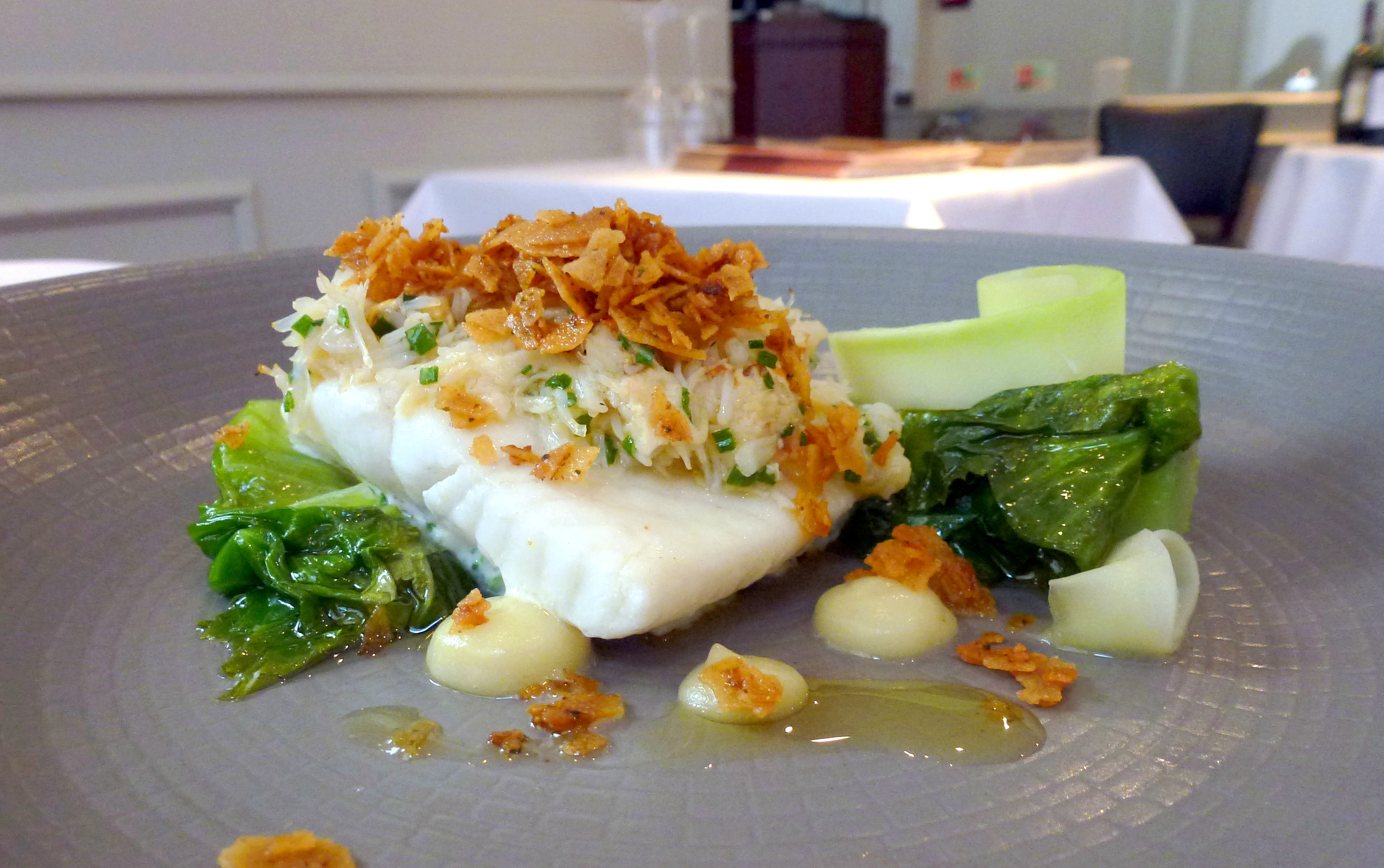 Order is restored again with a black cherry and Valrhona dark chocolate mousse, bedded beautifully with crisp feuilletine and ale ice cream. Apart from the over-zesting issues of the plaice, the majority of the meal has been a delight and proof of the level of skill and capability of both staff and kitchen. The Chancery has not reached its peak yet, and I look forward to many more meals there.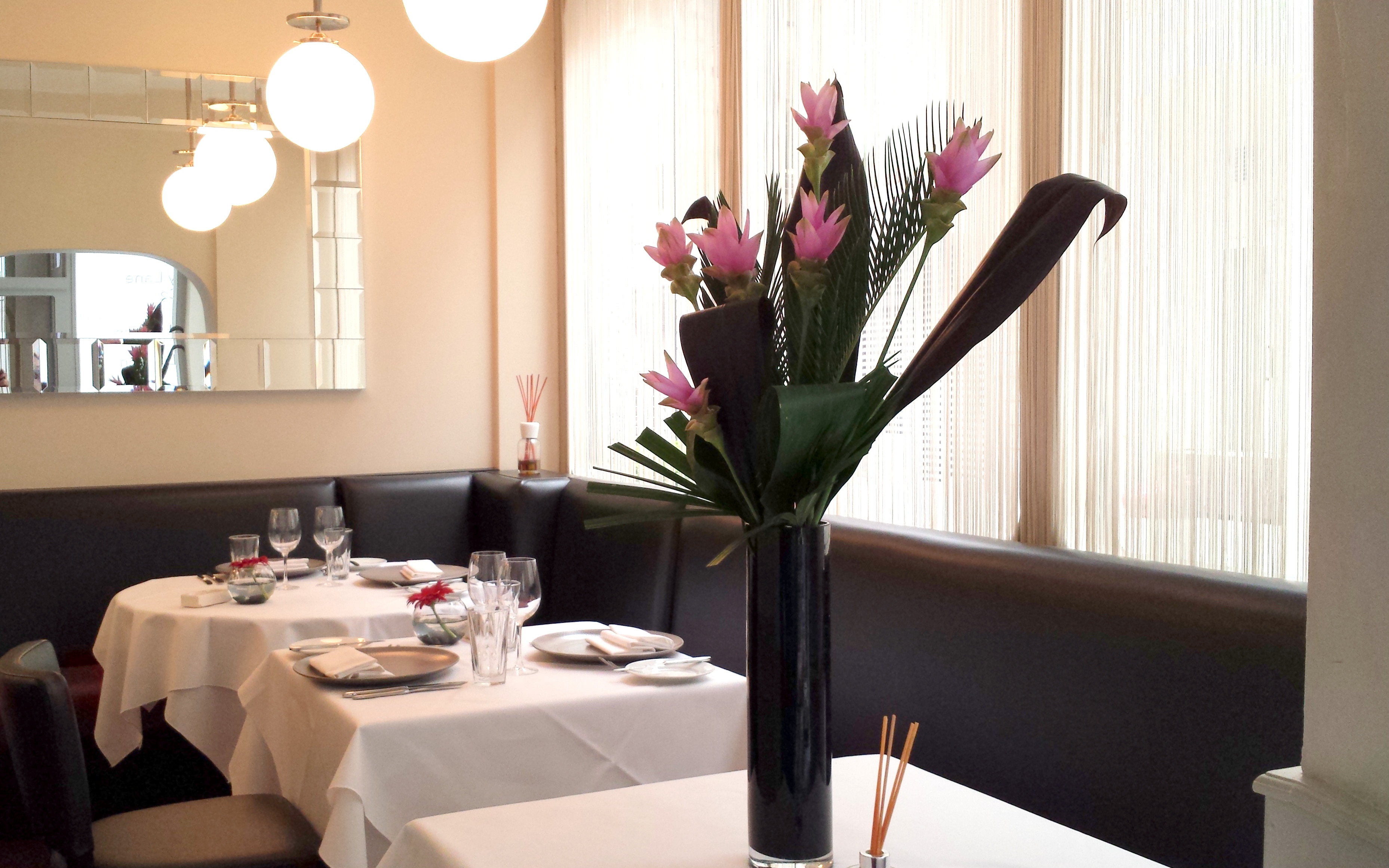 I was invited to review and only paid for the drinks. 
Tube: Chancery Lane