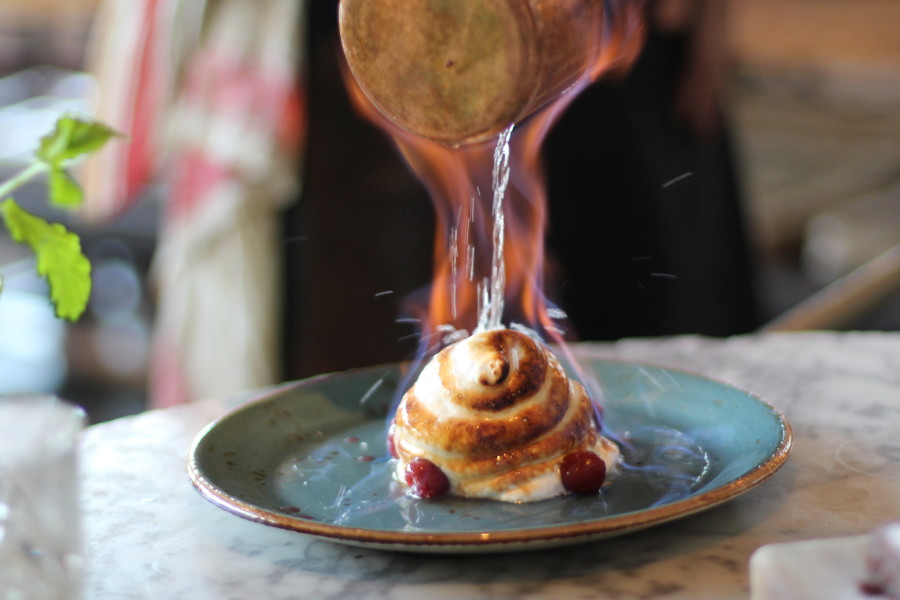 Weekday pub lunch material
The Drift has the unmistakable vibe of a Drake and Morgan restaurant, with the same sort of easy feel as its sister restaurants The Folly, The Anthologist, The Parlour and The Refinery. Despite being located in the steel and glass ground floor of the Heron Tower in Liverpool Street, the ambience inside is both charming and whimsical. Quiet alcoves, botanical touches, wood and stone finishes and floral prints make the large space much more personable than you might first imagine, with a food and drinks menu that is very easy on the eyes.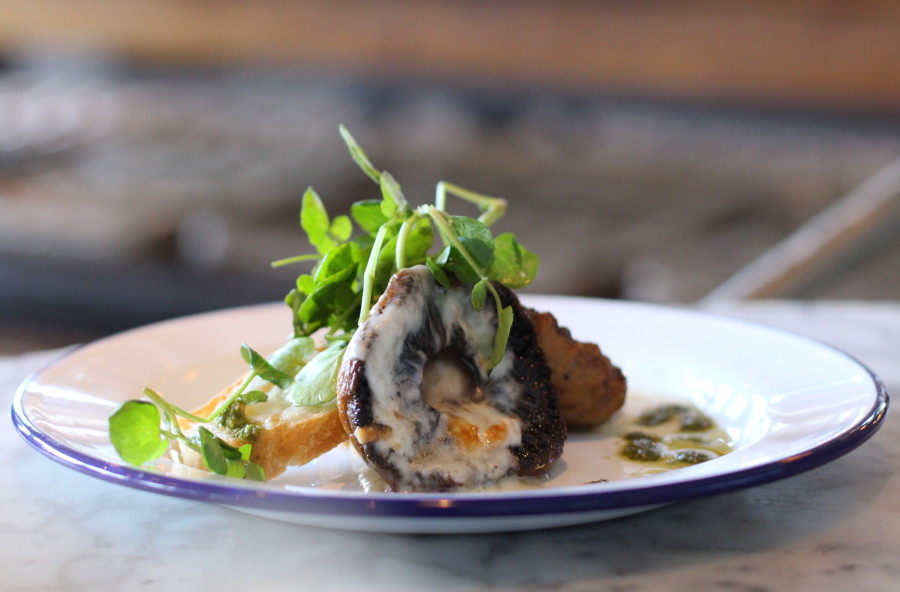 From the expanse of the open kitchen emerge a range of well-chosen dishes that are suited to a quick weekday lunch, including various Mediterranean-inspired platters, salads, steaks and Brit classics. It's a hard choice between the likes of beer battered haddock and fish pie, chicken club sandwich and wagyu beef burger, but on the lunch of the last day of the week there is little better than a good Sunday roast. The Drift version is done well and features slices of beef with all the usual accompaniments.
My 'chicken in a basket' is a less pleasing proposition however, being a touch on the bland side. Skin could be crisper, seasoning more robust, and I'm not at all sure about the basket-instead-of-plate set up.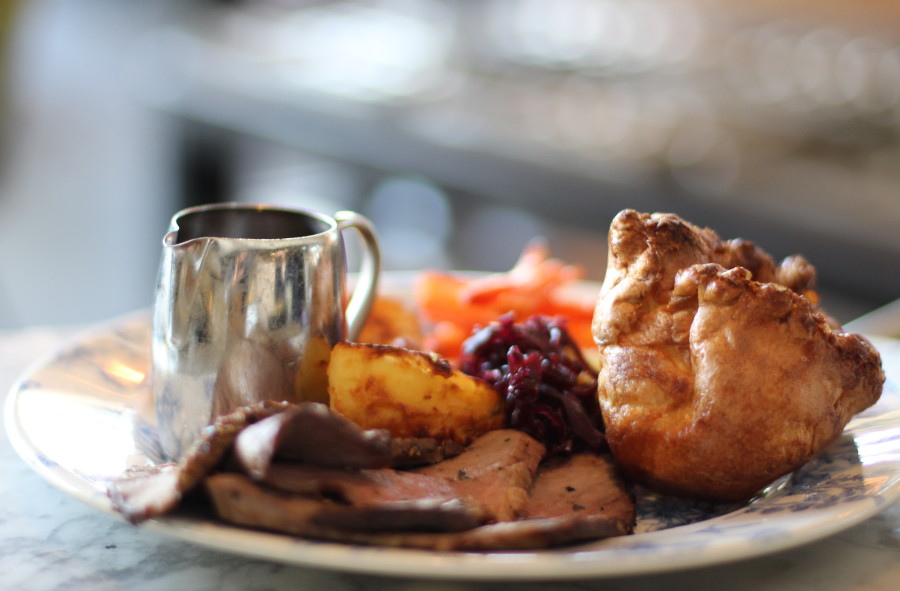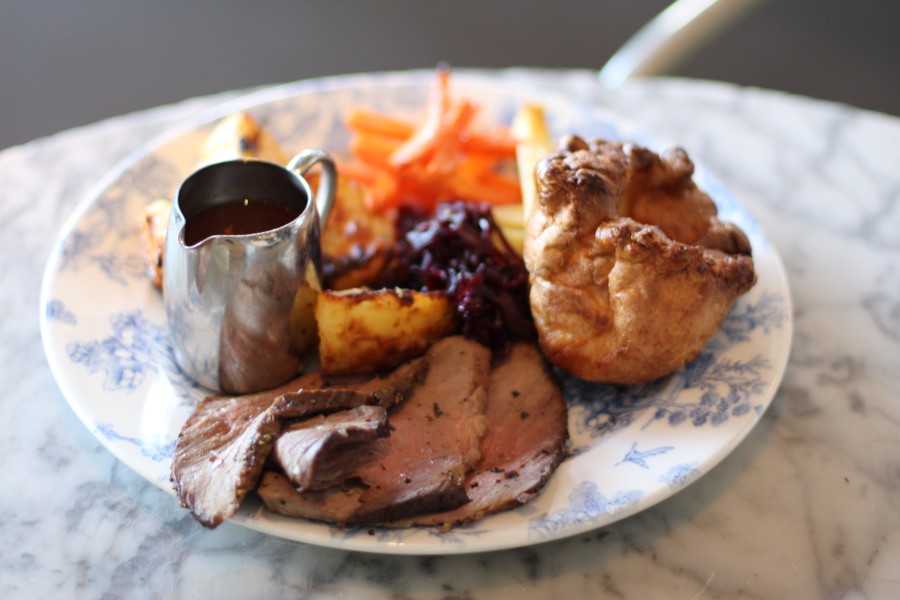 Chicken satay are adequate enough for such an establishment, but won't be winning any prizes for authenticity. Roasted Portobello mushrooms are better, tangy with Taleggio cheese and some herb-sharpened bruschetta, whilst signature Roman fries are as fabulous as ever – thick cut, crackingly crisp and seasoned with truffle oil, rosemary and parmesan – utter bliss.
Desserts feature a flambé baked Alaska, the meringue casing poured over with alcohol and set alight. Chocolate brownie is another good-un, balancing the line between chewy and crumbly just so. Prices reflect the general atmosphere and are immensely palatable if you pop in for just a single course – which would result in a spend of around £15pp. The Drift is a perfect little lunch spot, and will do very well I'm sure.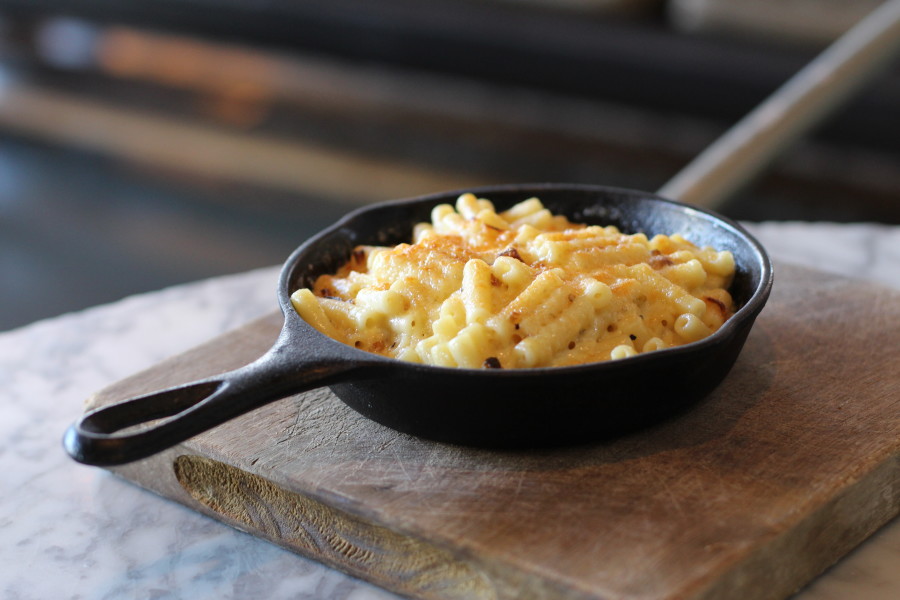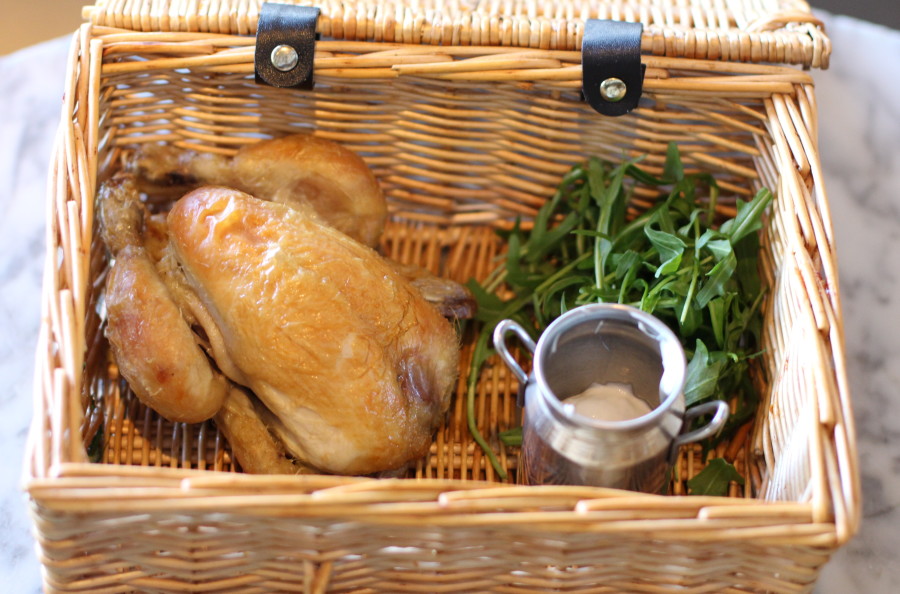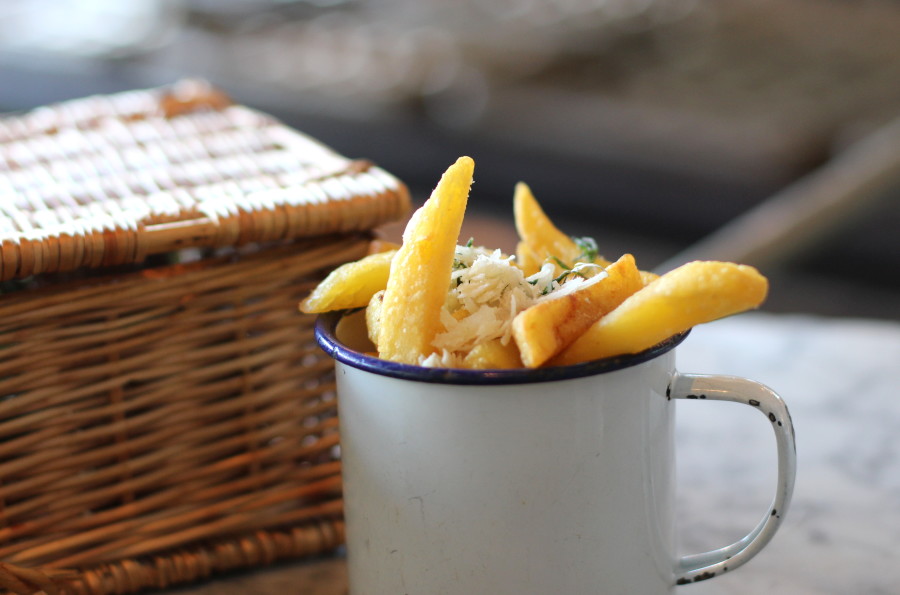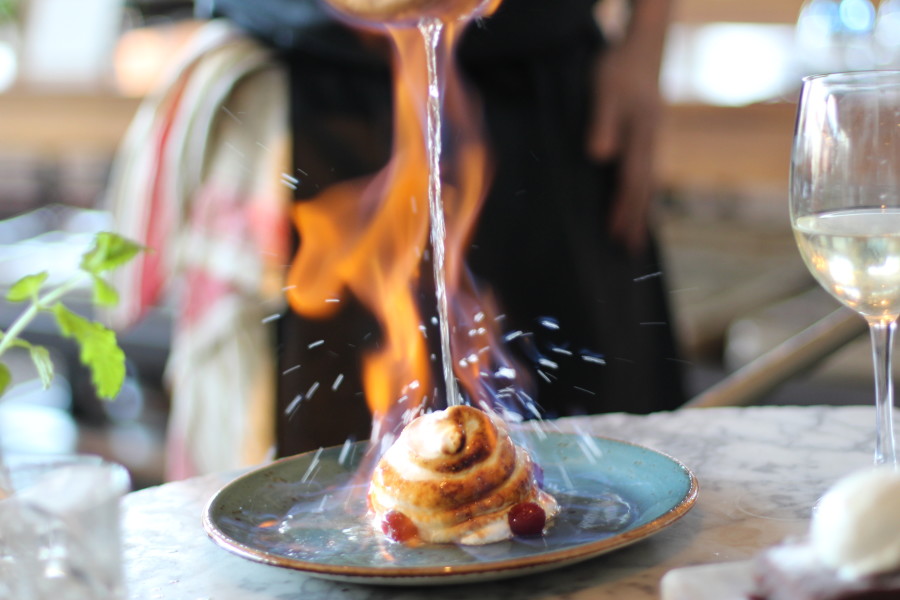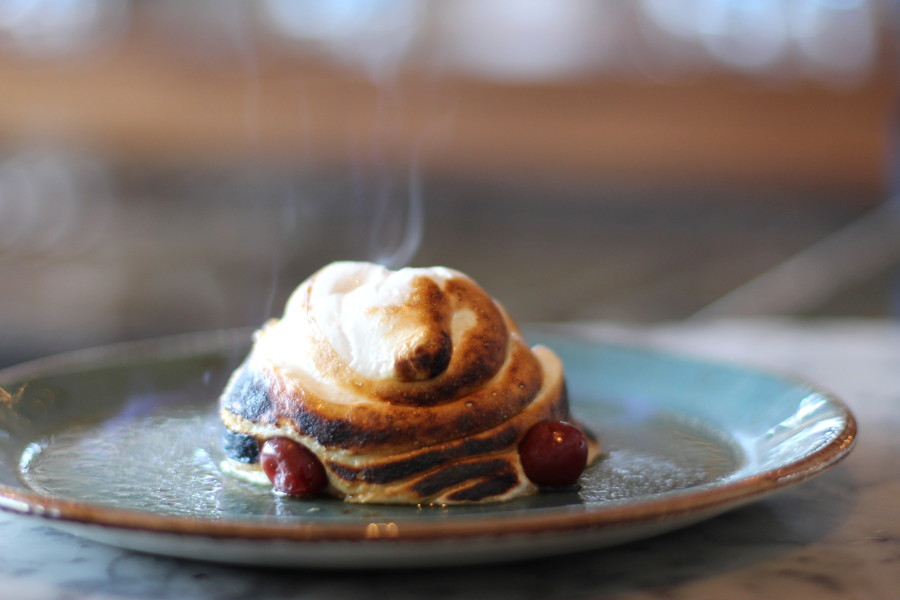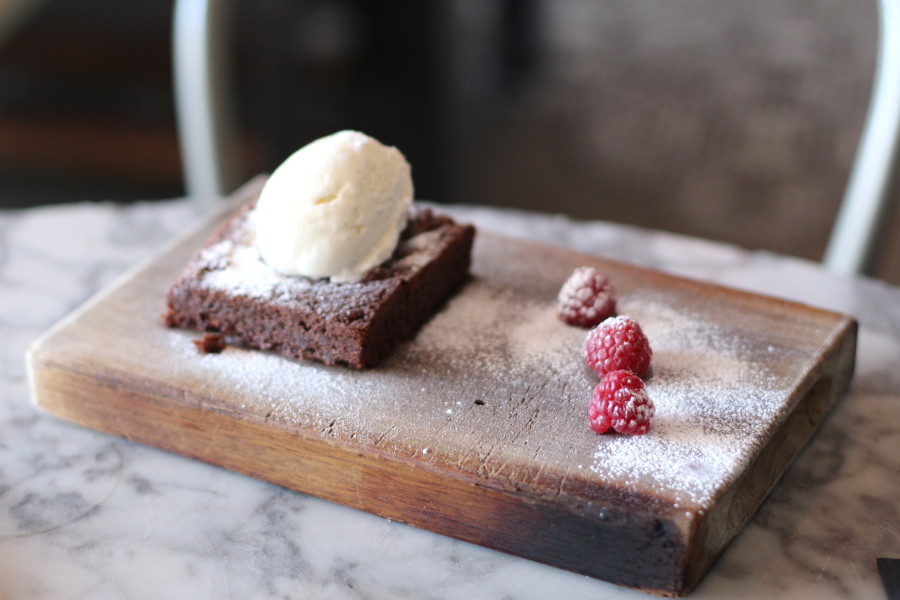 Tube: Liverpool Street
Address: Heron Tower, 110 Bishopsgate, London EC2N 4AY
Tel: 0845 468 0103
Website: www.thedriftbar.co.uk
I was invited to review