Afternoon tea in a grand-boutique Knightsbridge hotel
I'm constantly surprised by how much I love a good afternoon tea, a fact that means that it tends to feature quite heavily on my blog. Out of all the dozens upon dozens of scones, finger sandwiches and miniature cakes I've tried, I have my favourites – a mental list in my mind that I keep returning to, and the ones that I would recommend in an instant. The afternoon tea at The Wellesley is one such that is full of delightful little treats, that I'm happy to whole heartedly recommend.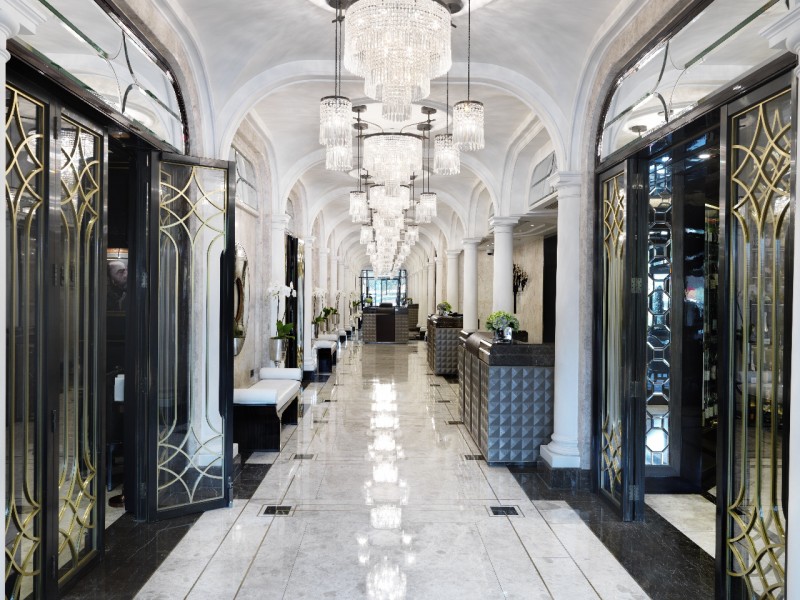 Overlooking Hyde Park amidst the glamour of Knightsbridge, The Wellesley has the feel of a grand hotel in the space of a boutique venue, effortlessly combining both a sense of luxury and charm.
The venue is located on the space that Hyde Park station previously occupied, before being turned into a jazz bar and finally into the hotel we have today. The essence of its former occupants is retained in an interior that is saturated in 20's chic décor, and the art deco style hotel is a gorgeous space to be immersed in.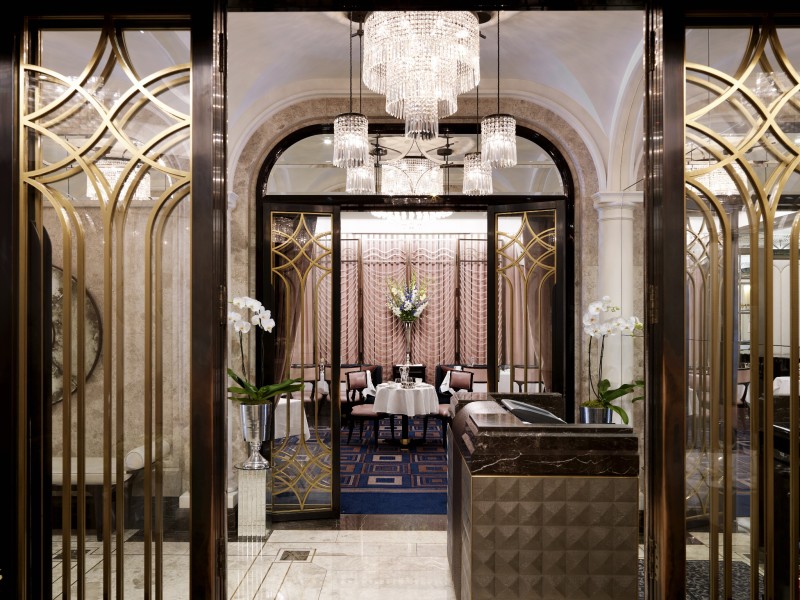 Afternoon tea is served in the Jazz Lounge, a room of live music that branches off of the beautiful colonnade lobby. During the day a pianist is on hand to provide music with a suitably grand piano, and a solo jazz artist plays weekly for Live at The Wellesley on a Thursday, Friday and Saturday. The Wellesley is also home to outdoor cigar terraces and an intricate Humidor, showcasing over £1.5 million worth of the world's finest cigars.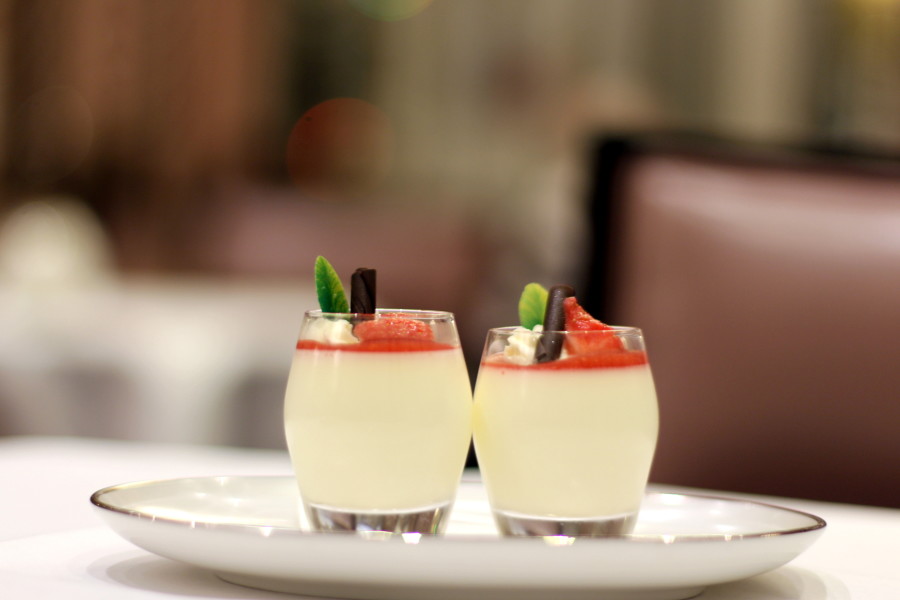 Afternoon tea starts with a selection of patisseries and finger sandwiches, favourites which include a finely textured macaron and a fruit tart of the most delicate pastry. These are followed by pots of berried panna cotta, which oddly enough act almost as palate cleansers to rinse the mouth of the preceding course and allow space for scones. The scone selection is magnificent and includes chocolate, sultana and plain – all served hot, of course. We love all the little comfitures which are provided which these, but my favourite is a chocolate spread – as rich as a ganache – to daub over the chocolate scones. A chocoholics heaven!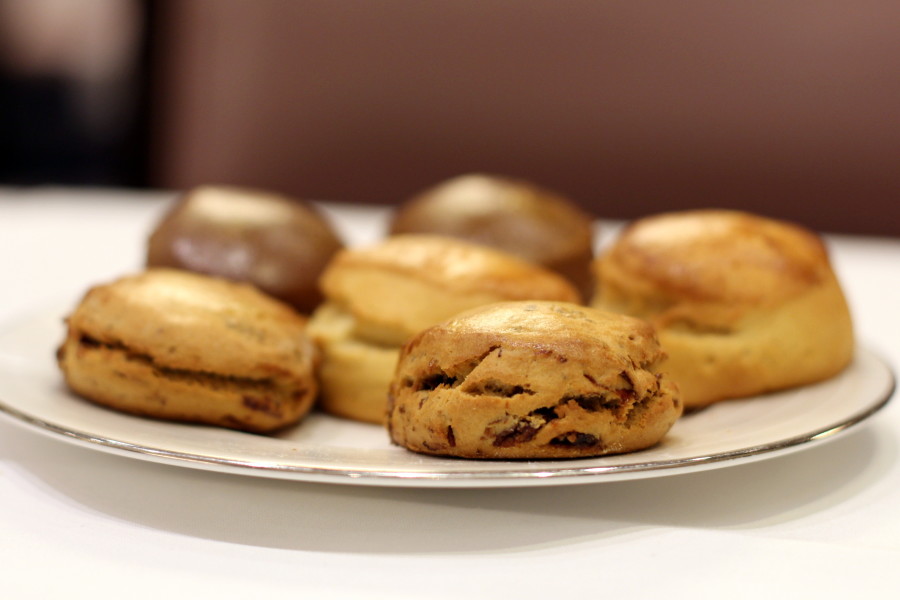 I love the afternoon tea experience at The Wellesley, and would return in an instant. The experience is priced from a very reasonable £35 per person, and is well worth a go.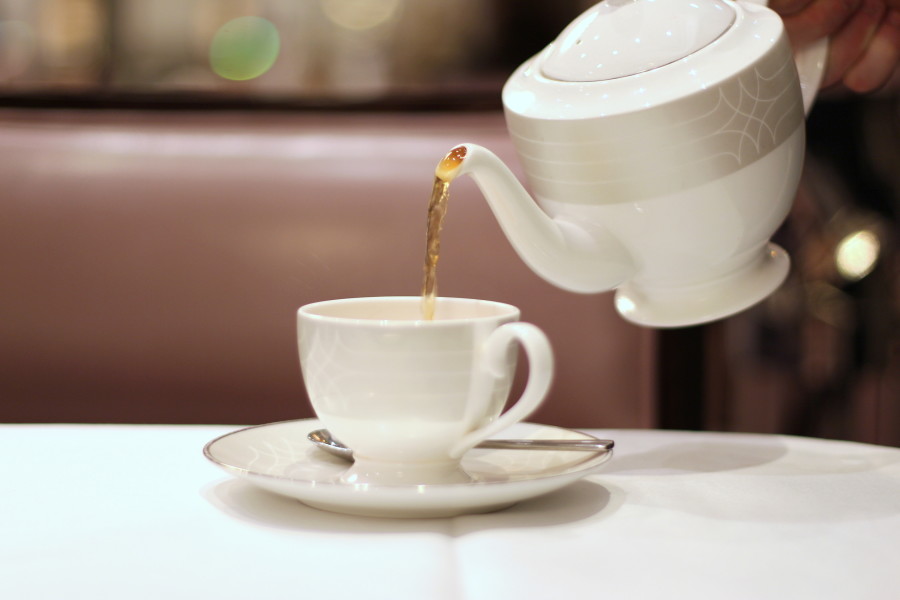 Tube: Hyde Park Corner
Address: 11 Knightsbridge, London SW1X 7LY
Tel: 020 7235 3535
Website
Tel: I was invited to review