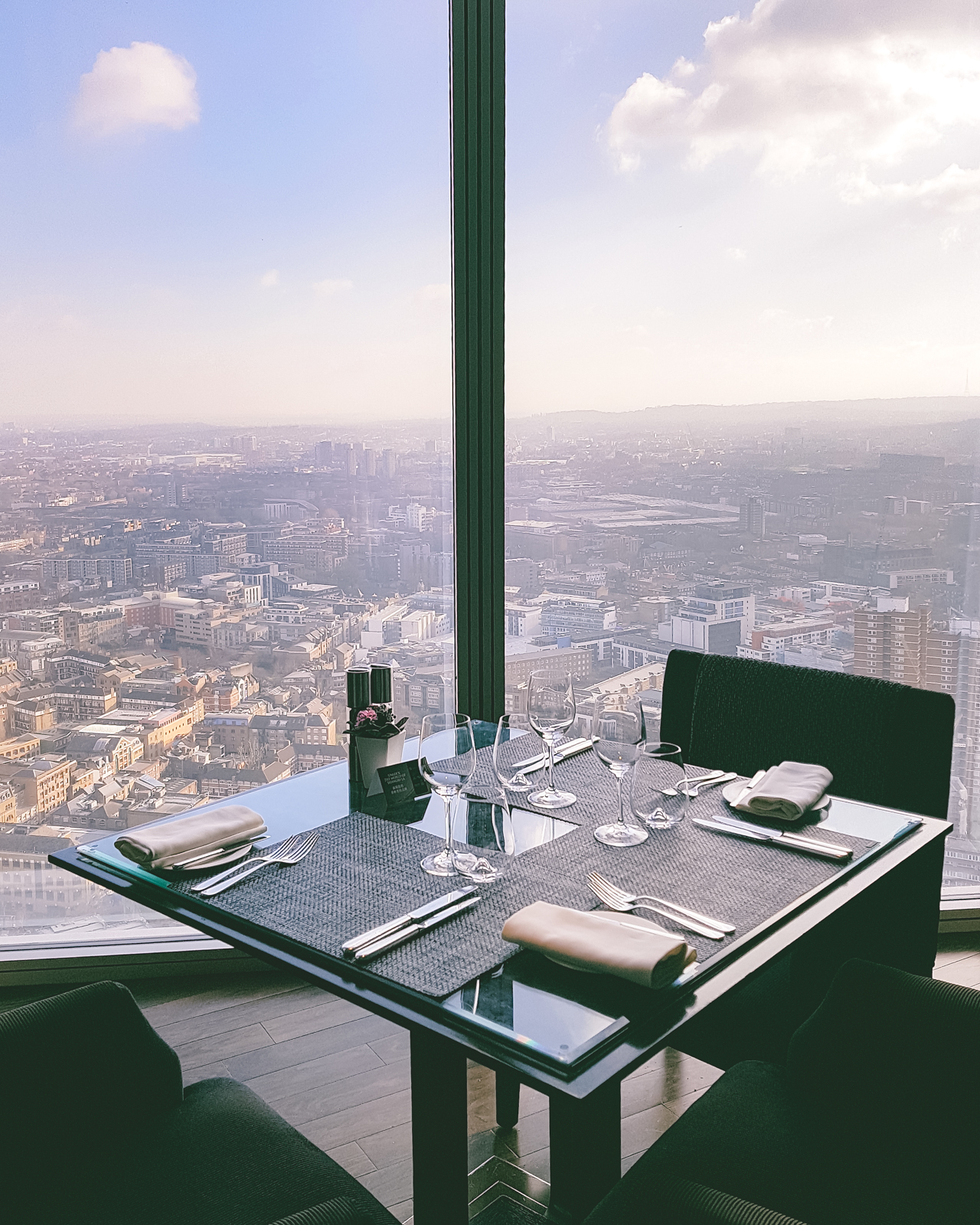 Ting at The Shard – restaurant review
Ting restaurant, located on the 35th floor of The Shard, is the main restaurant at the Shangri-La Hotel in London. I'm here today as part of my exploration of this hotel. Beckoned by lunch and the unique views, I'm excited.
I recently booked an overnight stay and wrote a full hotel profile for Shangri-La at The Shard. It was a no-brainer; I knew that I'd love the hotel.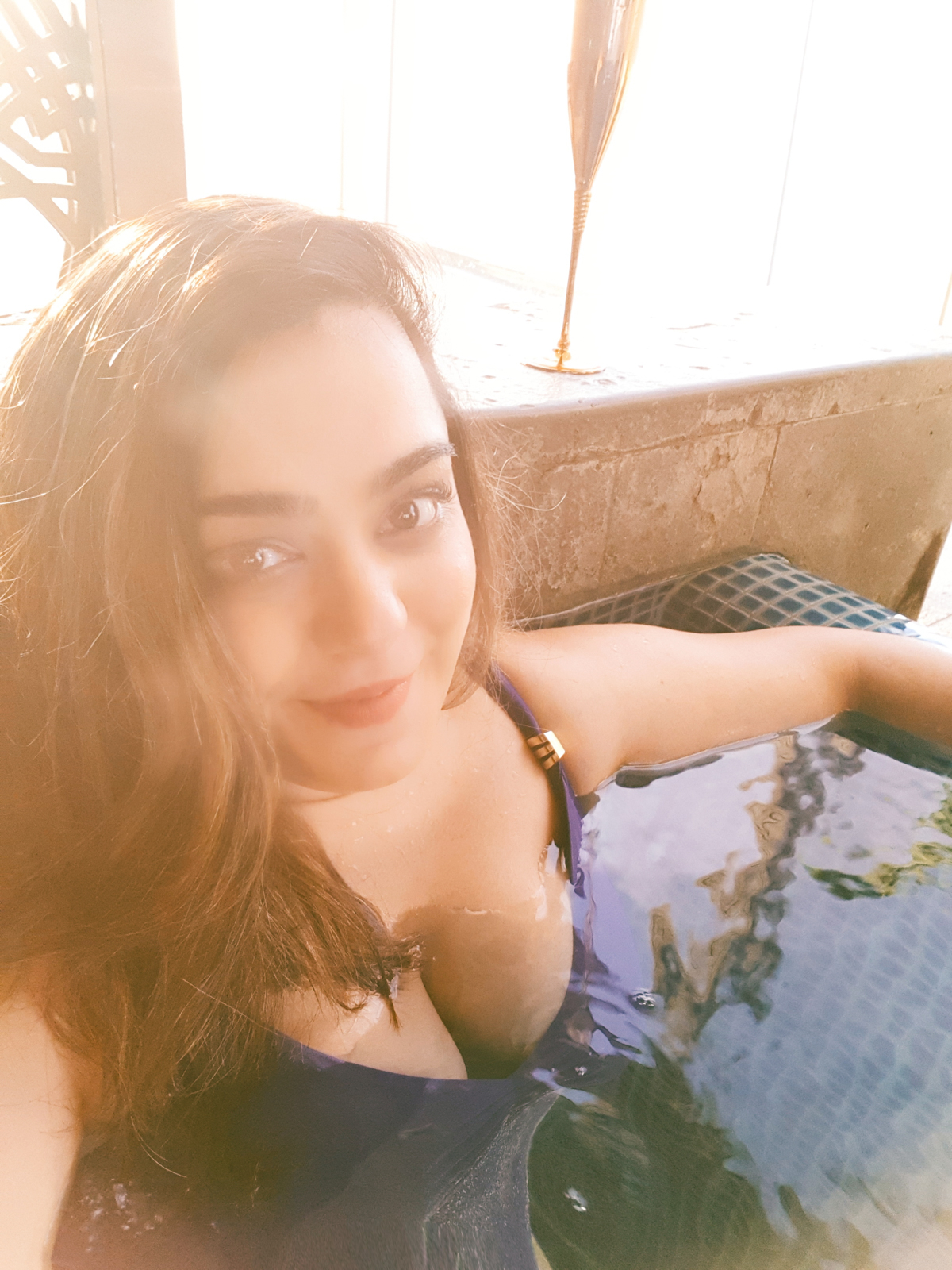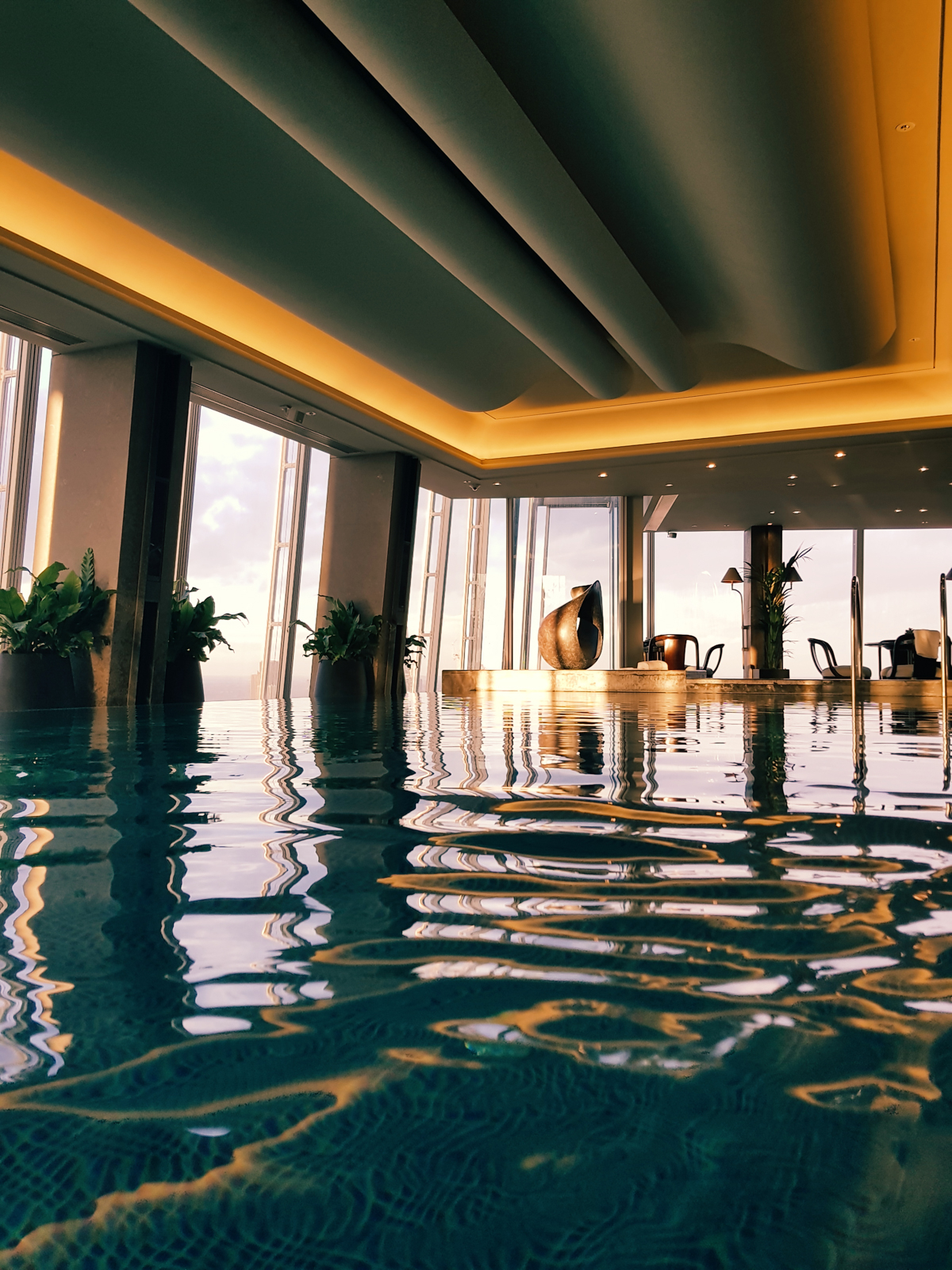 And whilst the accommodation and facilities at Shangri-La at The Shard are incredible – just take a look at the infinity pool – I was am eager to try out the restaurant, Ting.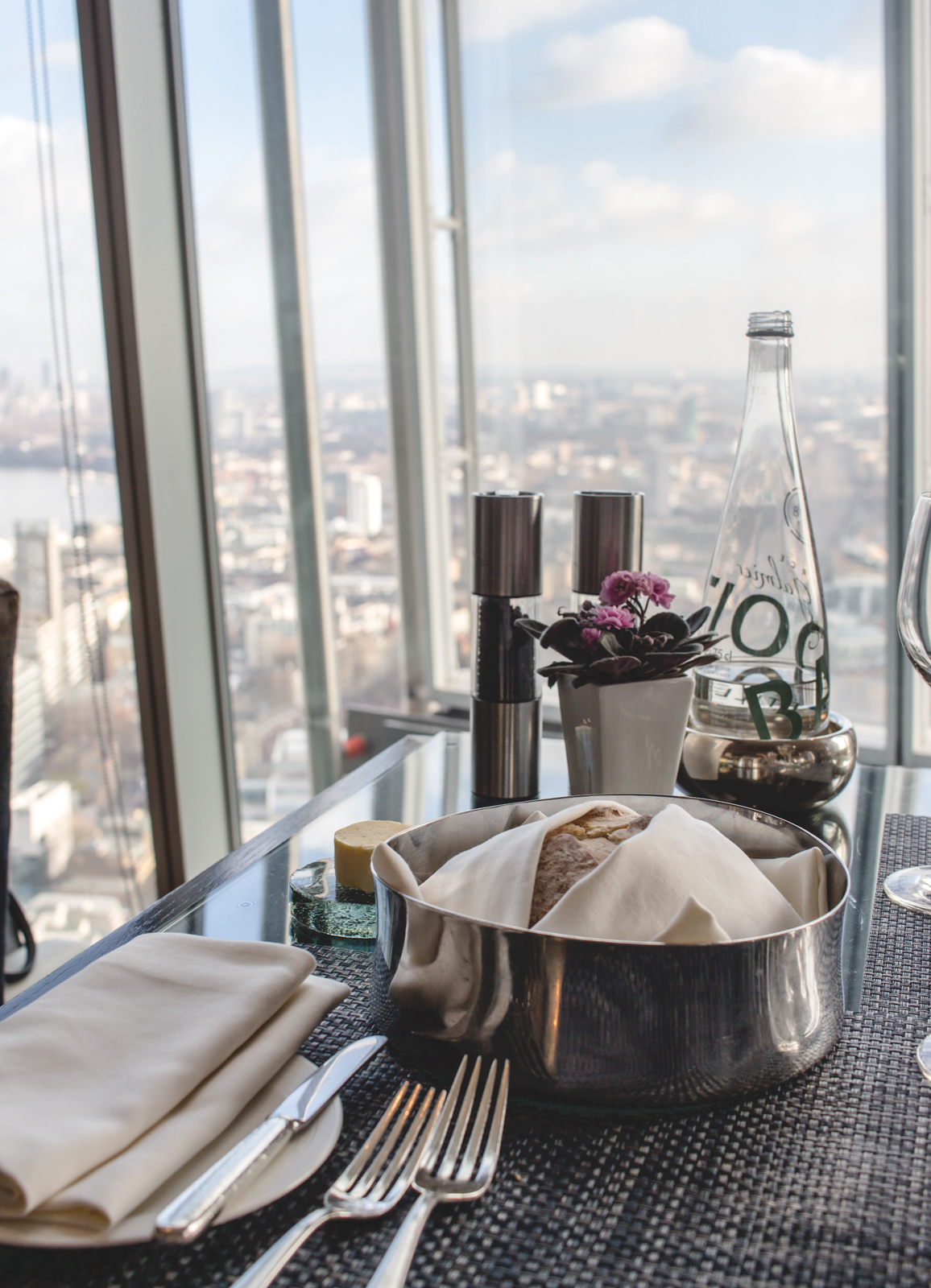 READ MORE:
Shangri-La at The Shard, London | Hotel Review
Like all of the other spaces in this gorgeous hotel, Ting provides incredible views of London.
Our table at Ting faces the undulating river Thames, which leads our eyes from London Bridge to Canary Wharf in the distance. I mean – just look at that…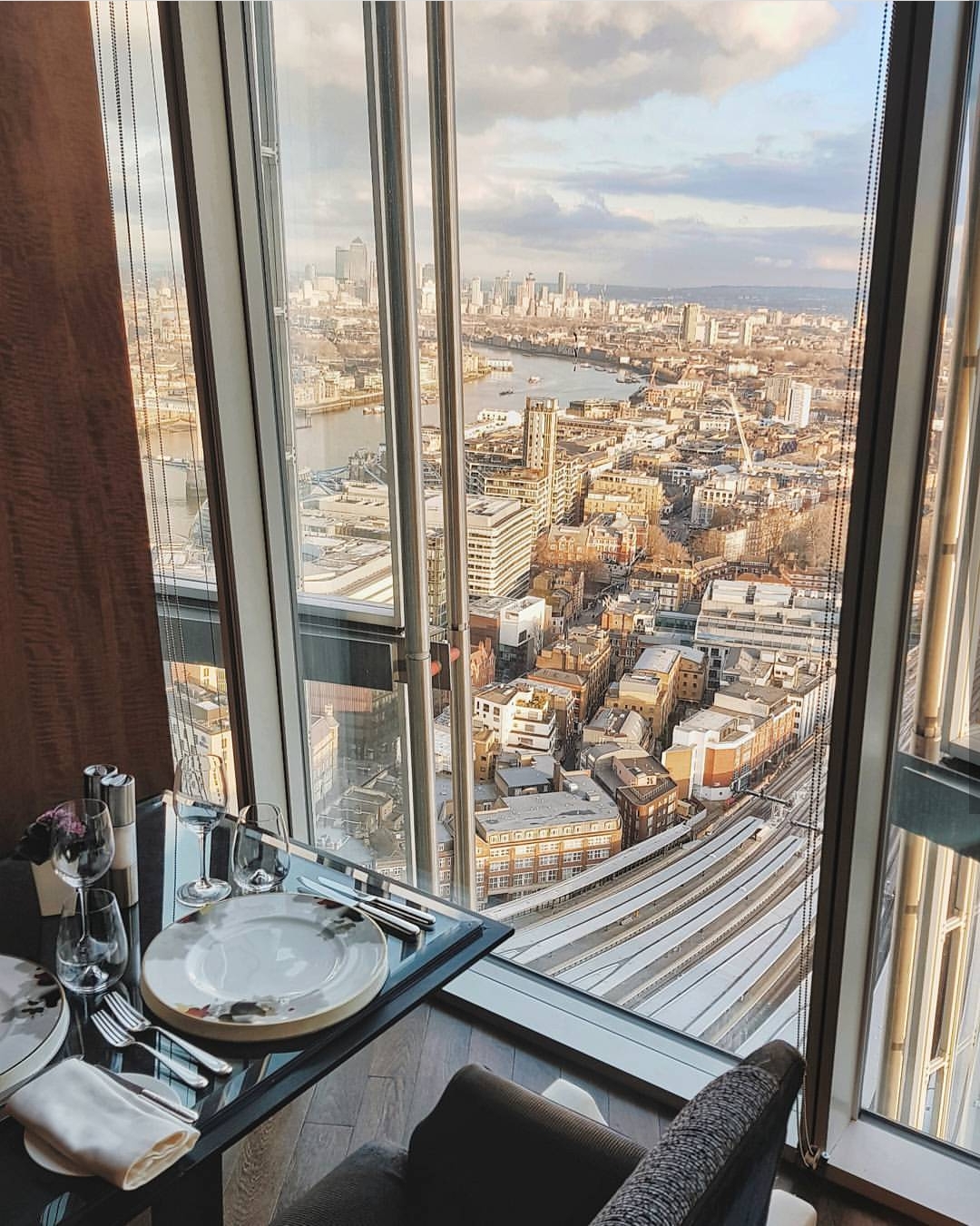 Having just eaten a brilliant lunch at Ting, I'm glad to be able to say that the restaurant is much more than just its view or location.
Ting – Lunching at The Shard
The menu at Ting could be called Modern European with a touch of Asian influence. We start with a favourite; beetroot and goats curd. I love that at Ting, this classic is evolved by hay-baking the beetroot and truffling the goats curd. A quick dressing of balsamic and walnuts ensure that this remains a crowd pleasing dish.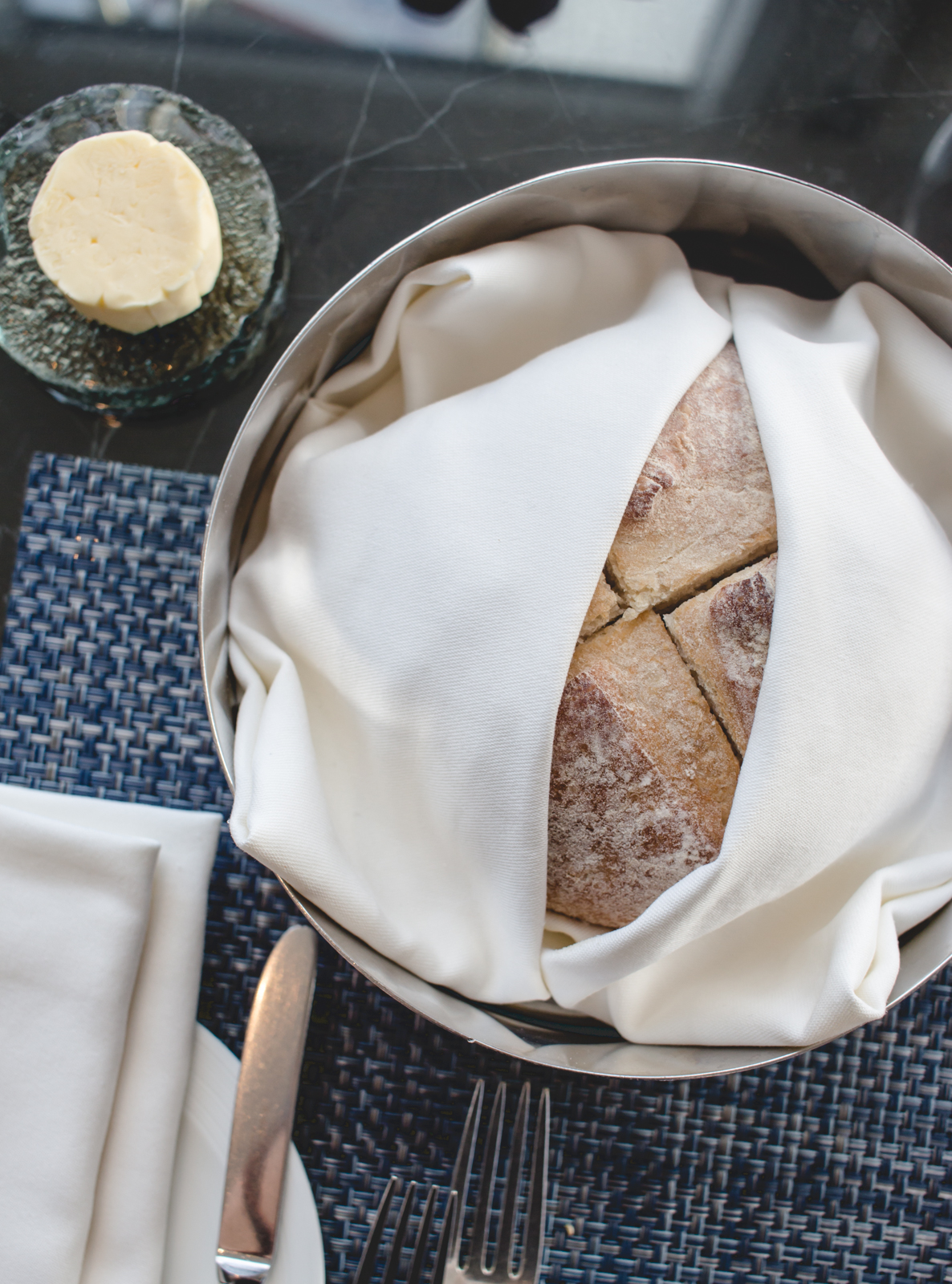 Whilst it's true that I like the beetroot, my heart is firmly with my own starter. I adore a velvety yolk, and at Ting I'm rewarded amply in the form of a lush, crisp duck egg. I'm loving the pairing of the egg with English leeks, slightly roasted, and ceps. Nom.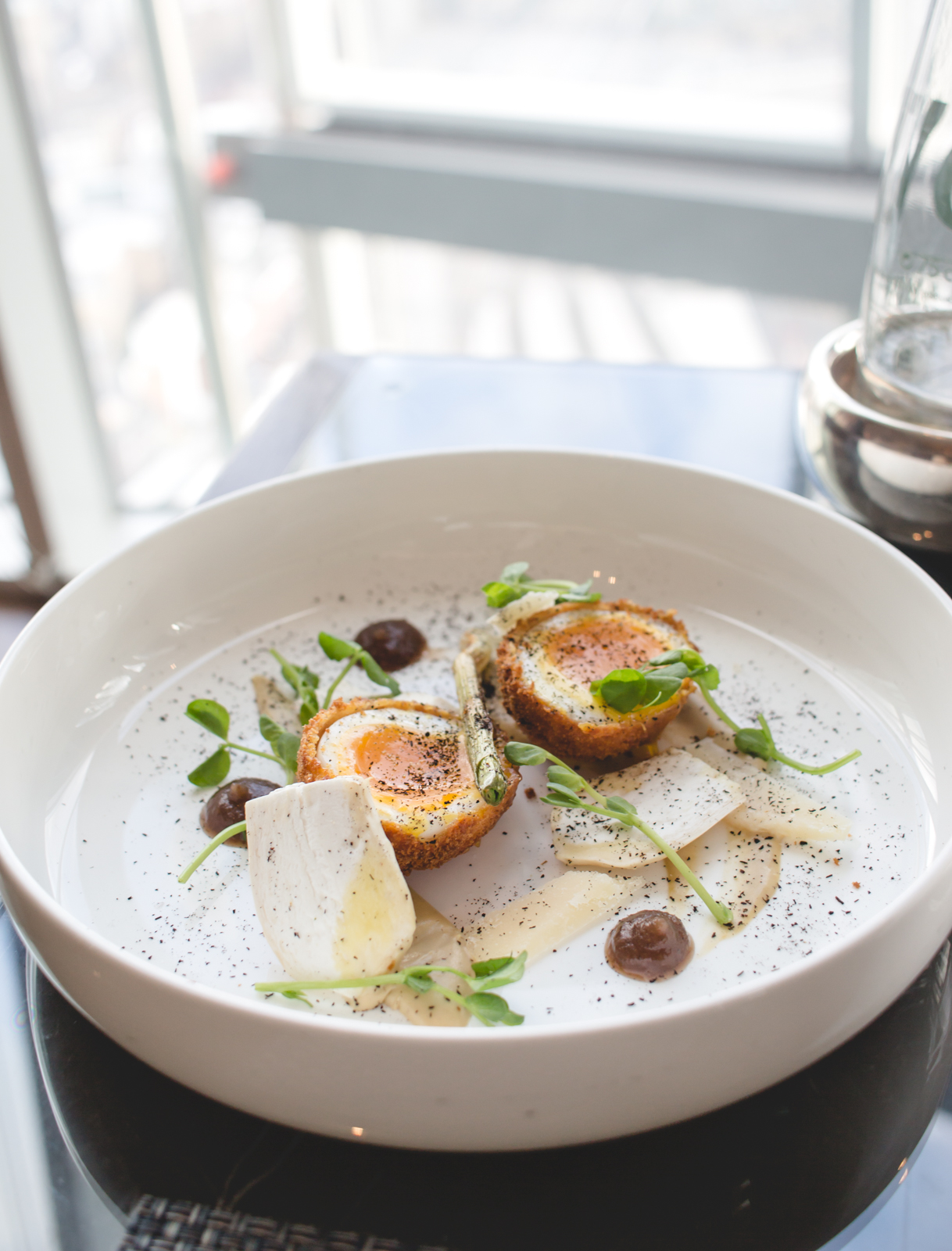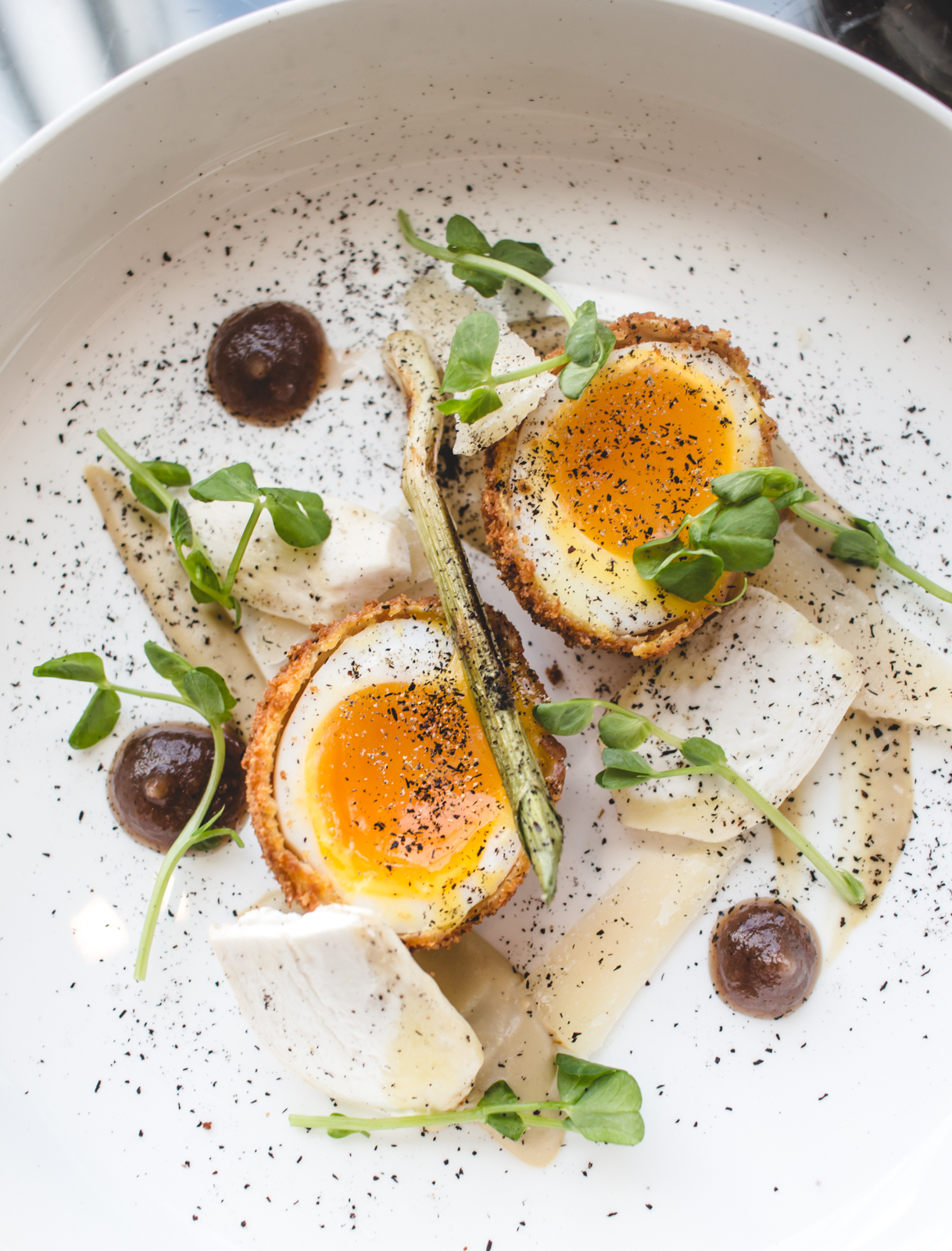 Mains are no less pleasing, with a very good sirloin steak and side of miso roasted carrots…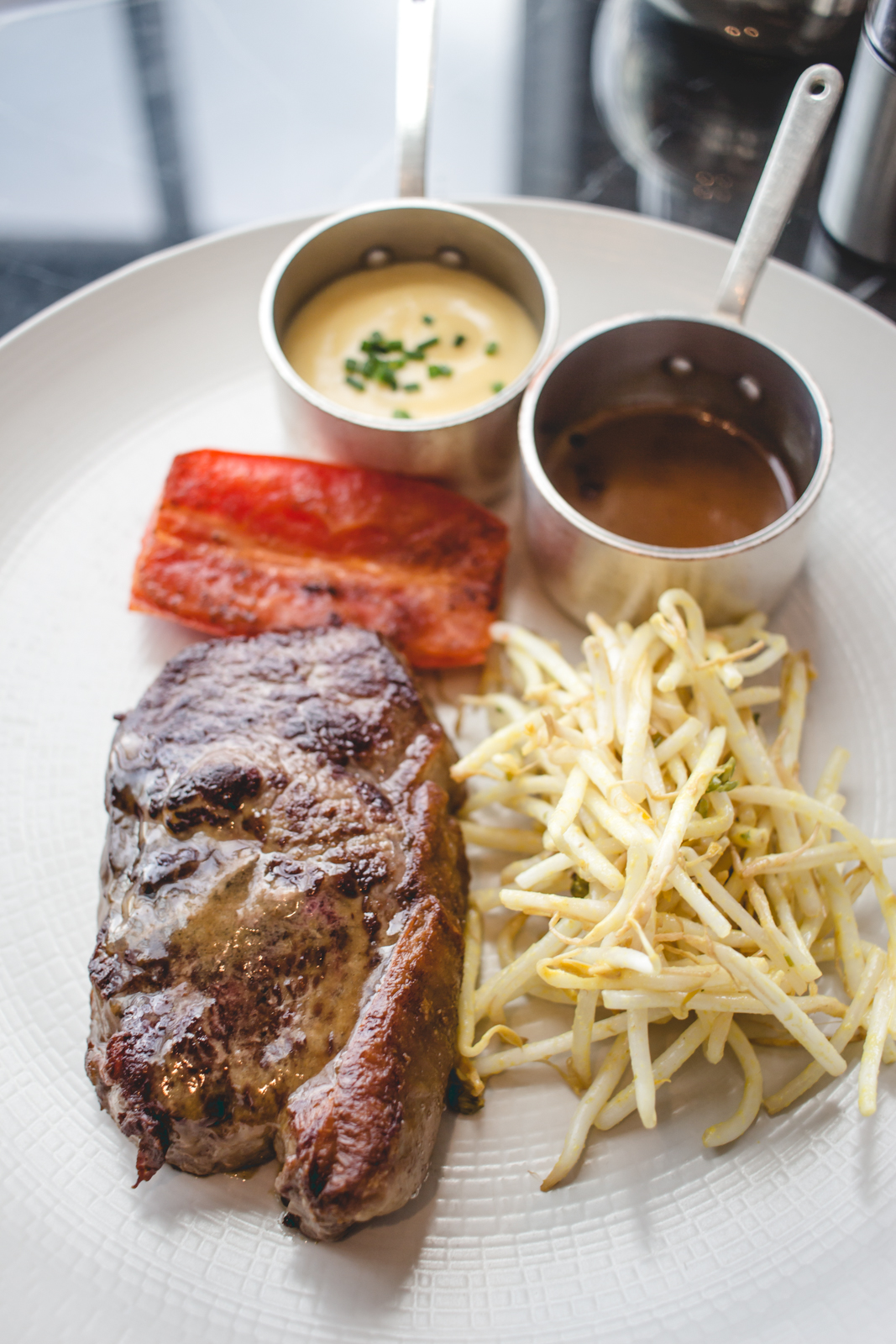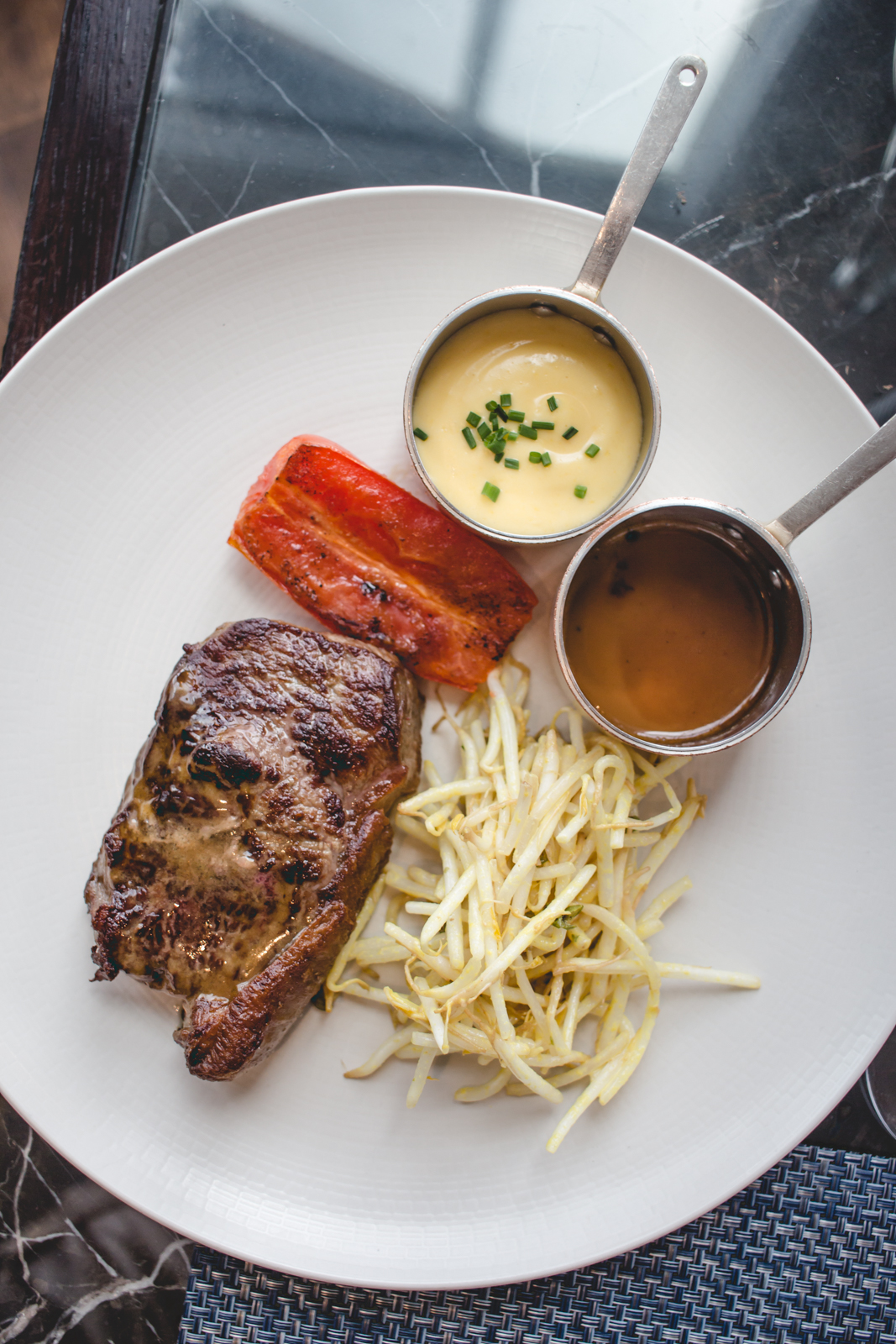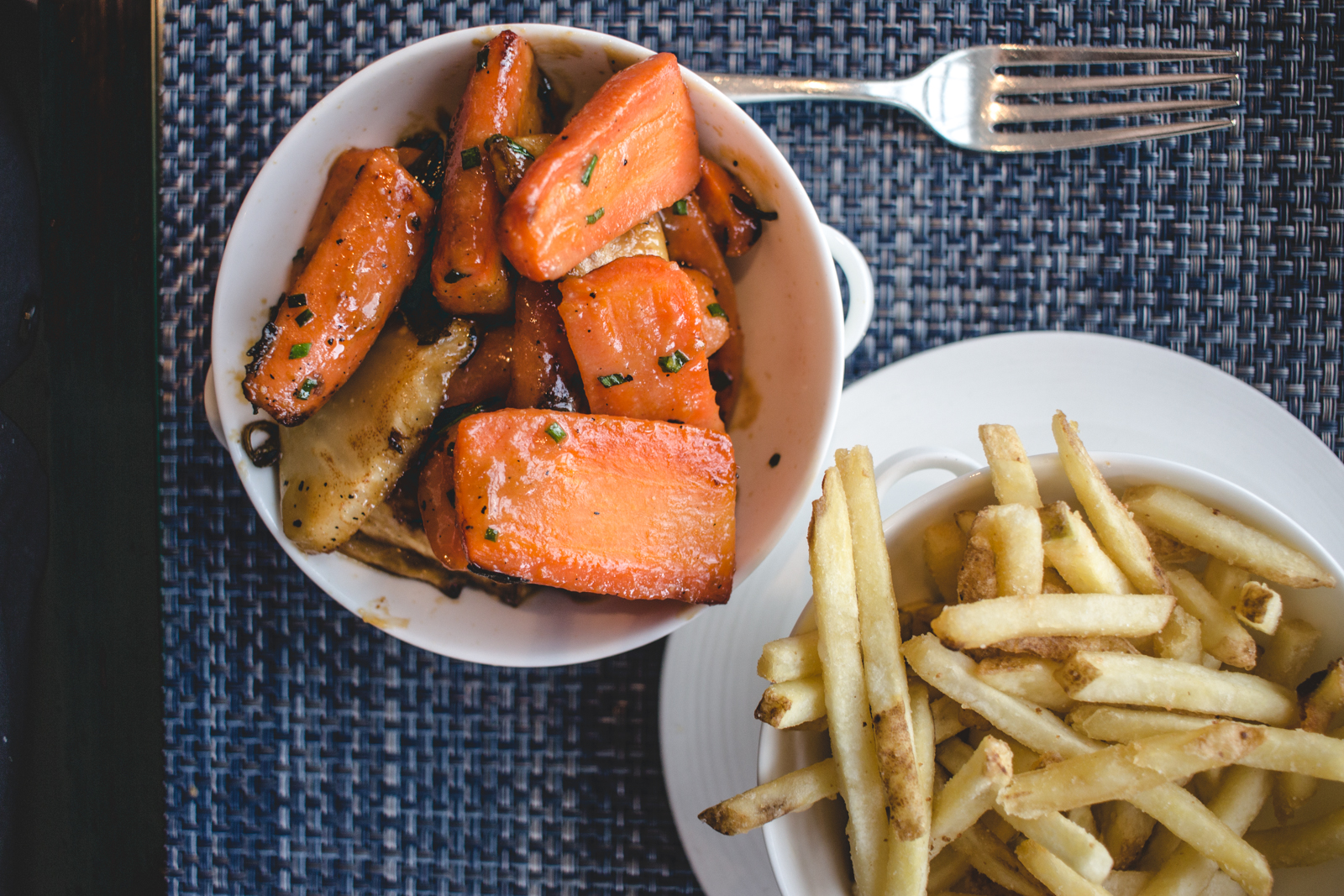 We also love Ting's fillet of halibut, piped with mash (yum) and served on rainbow chard and Shimeji mushrooms, slick with an umami-rich dashi. Most pleasing however, it the texture of the fish. It's flaky, pearly, juicy Halibut goodness.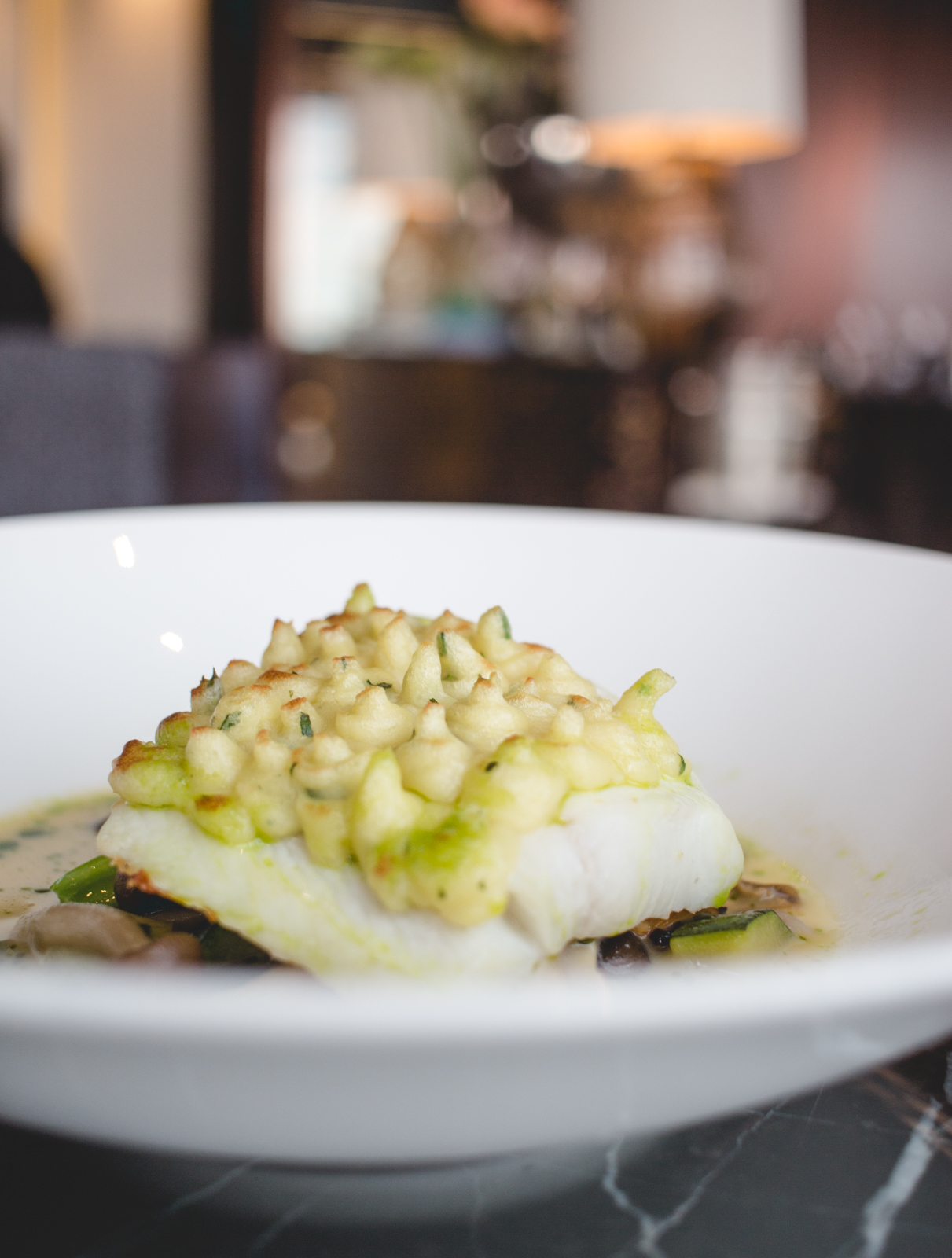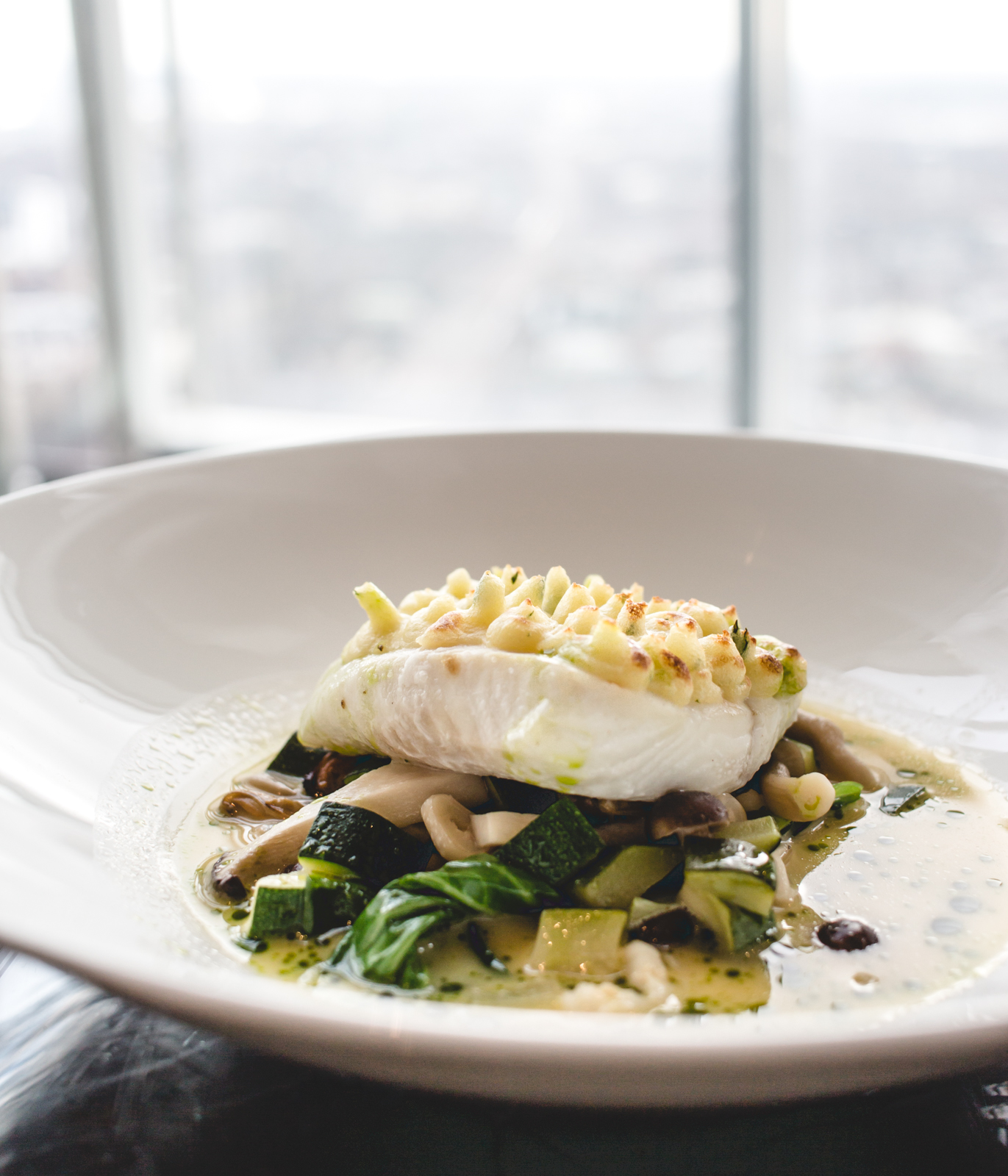 Sunset and dessert
Our leisurely lunch sees the skies go from crisp blue to mellow pinks and purples, in preparation for the night. Along with this gorgeous display, there are a couple of very good desserts.
The chocoholics will like the After Eight Delice – a just-set bar of almost-molten chocolate, imbibed with mint and served with a bracing, but gorgeous, mint ice cream.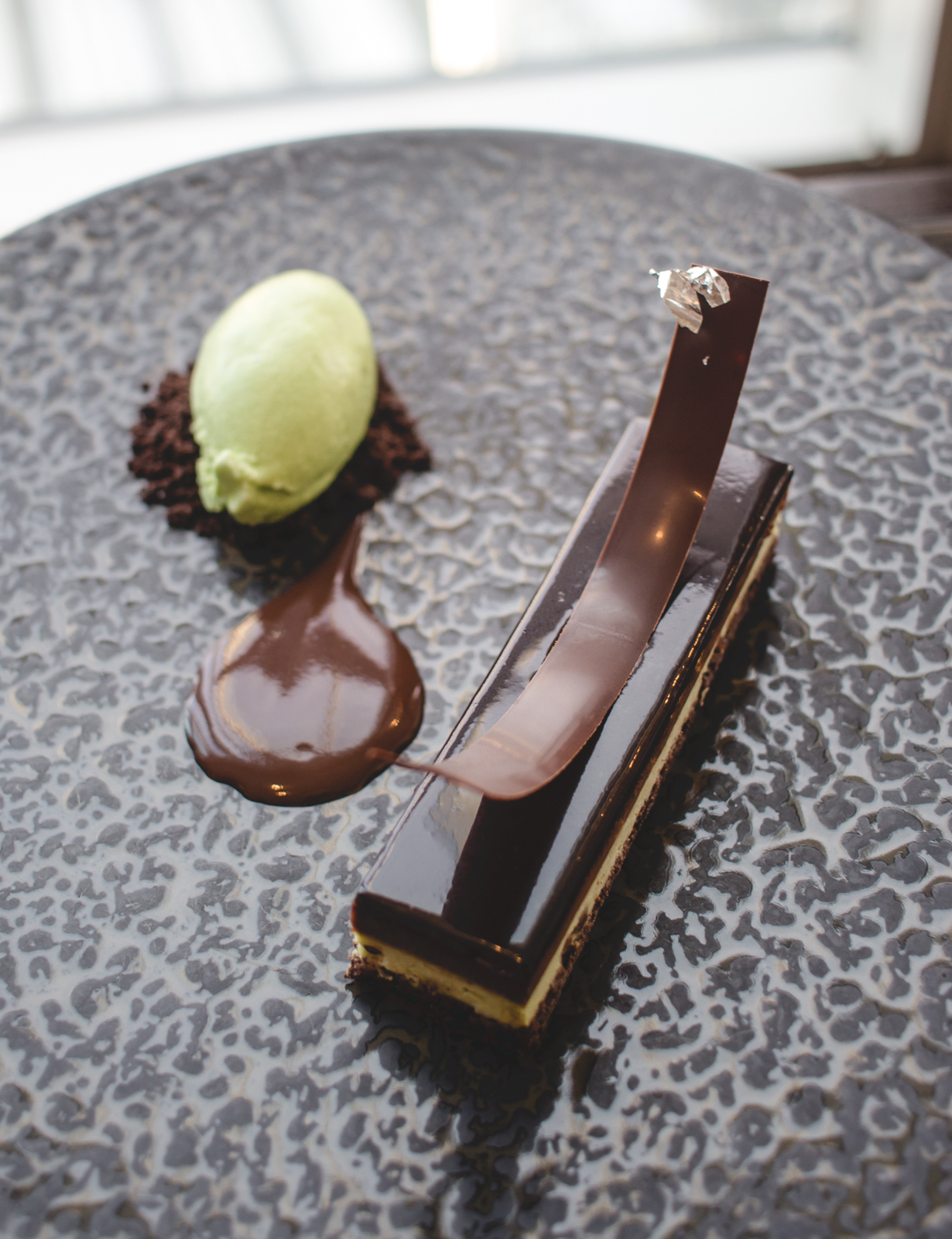 Then we dip into salted caramel, in the form of a mousse, with a quietly confident banana ice cream.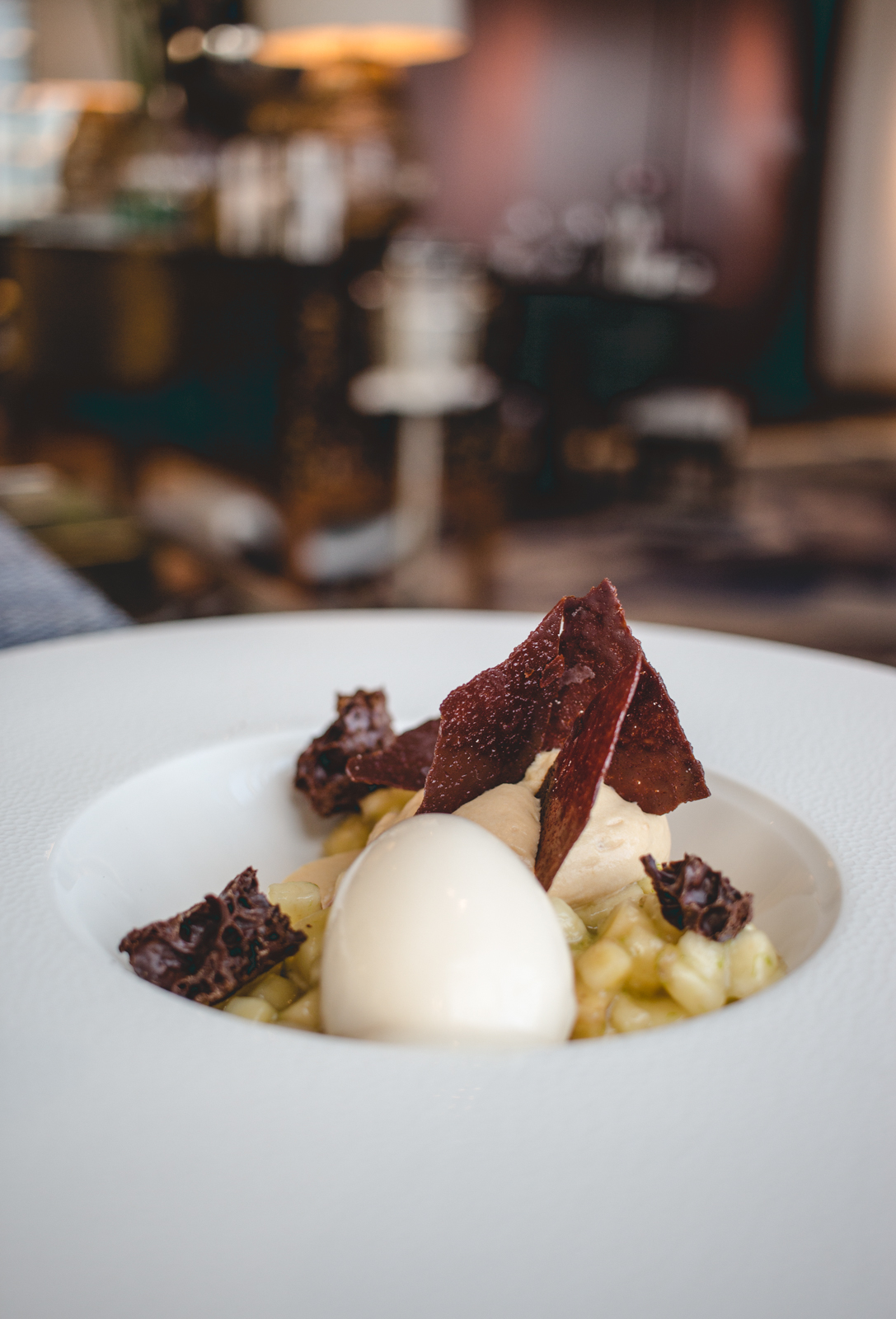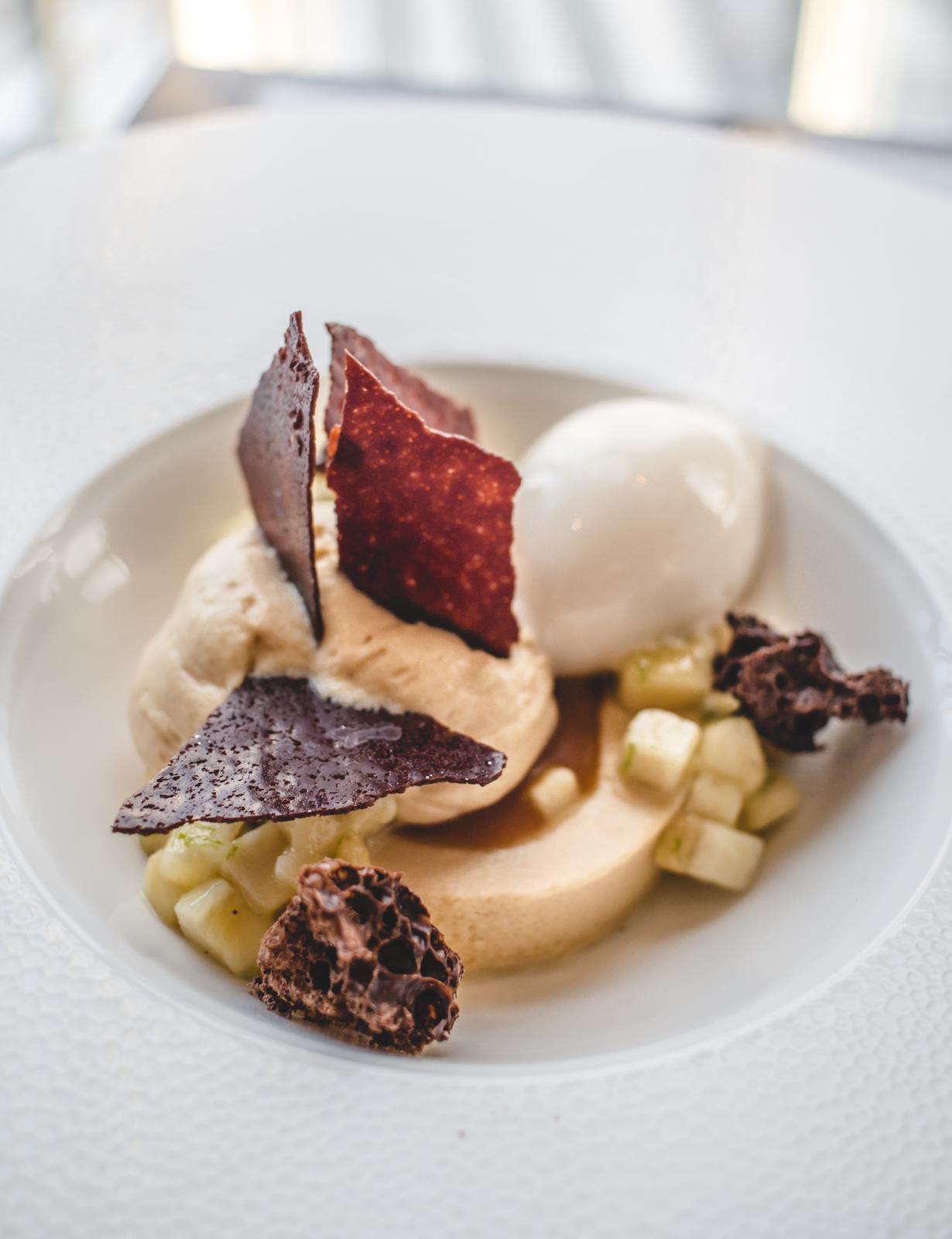 And then, because we want cakes to take home, we ask for a plate of little ones… These are usually served with the afternoon tea at Ting. The Lapsang Souchong flavoured macarons are particularly lovely.
All in all our experience at Ting at Shangri-La at The Shard has been fantastic, and we can't wait to head back :)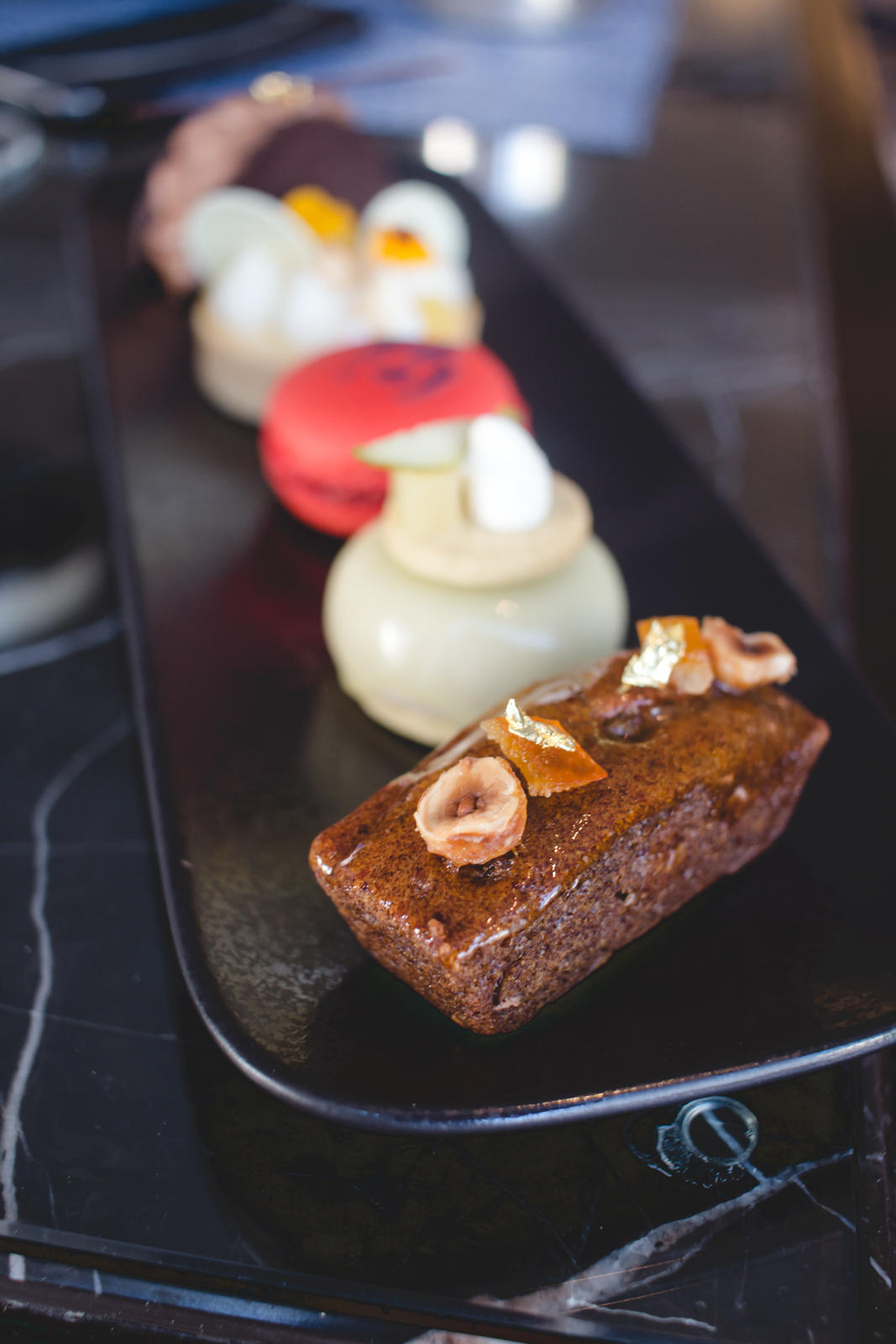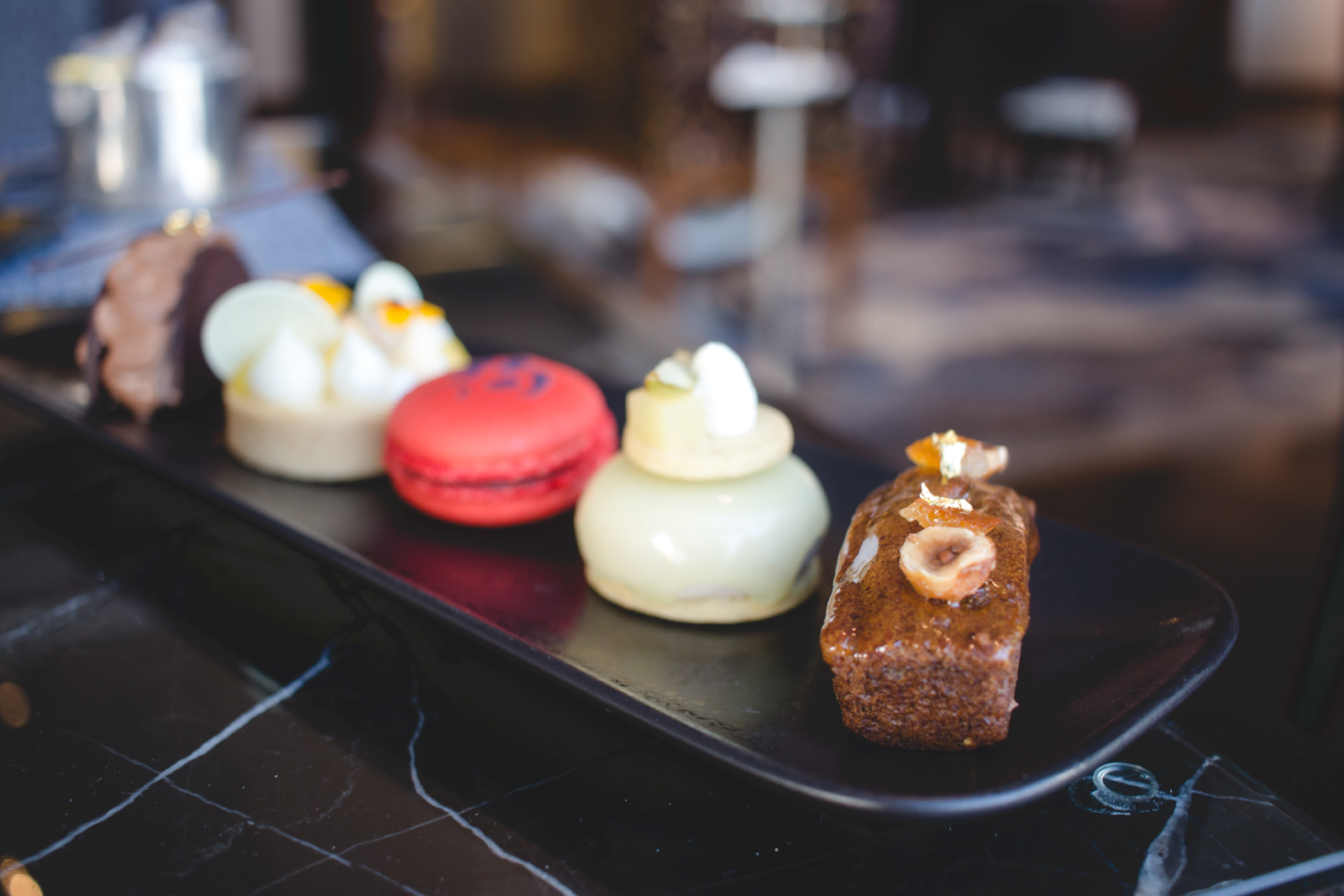 READ MORE:
Hôtel Royal Savoy Review | Switzerland
12 Places in 12 Months, My 2018 Travel Wishlist
The Details
Ting, Shangri-La at The Shard
Address – Shangri-La Hotel, 31 St Thomas St, London SE1 9QU
Website – Ting, Shangri-La at The Shard
Phone – 0207 234 8108
Nearest Tube – London Bridge
Our experience at Ting was complimentary. This does not affect our review in any way. All views are our own and as ever we aim to provide useful and honest feedback.