Informal dining in Chelsea
6/10
Toms Kitchen is the informal counterpart to Tom Aikens eponymous Michelin starred restaurant, positioned between both South Kensington and Sloane Square, square in the middle of Chelsea.
Salads to start are moderately interesting but offer no special high notes or unique qualities, and whilst we quite enjoy a roquefort salad with jenga-layered endive leaves coated in a gloriously rich cheese, punctuated with the crunch of bitter walnut, the beetroot salad is less encouraging with its mass of featureless greens covered in a beetroot juice.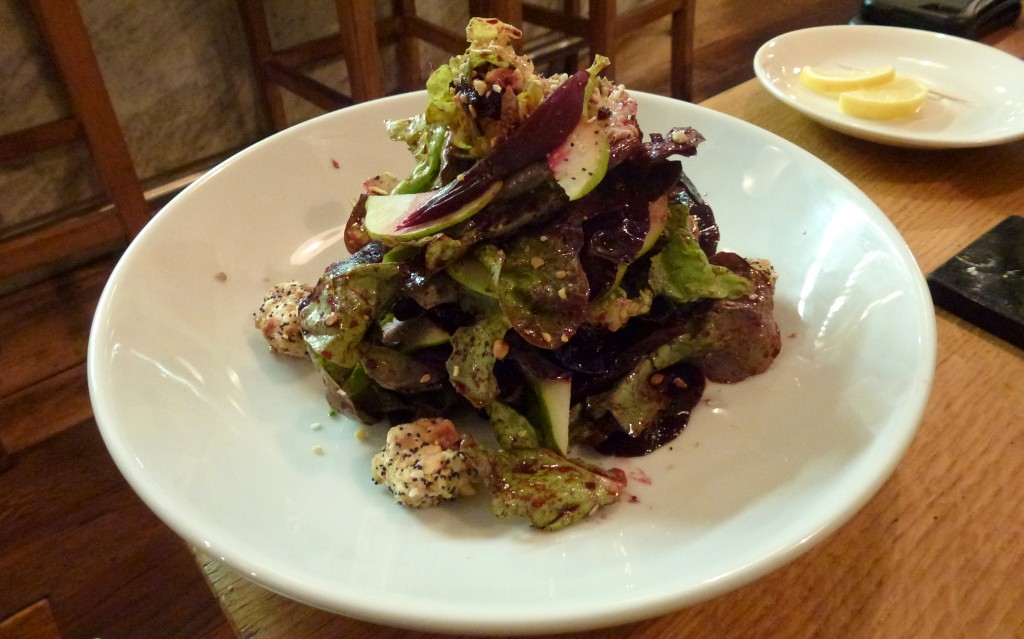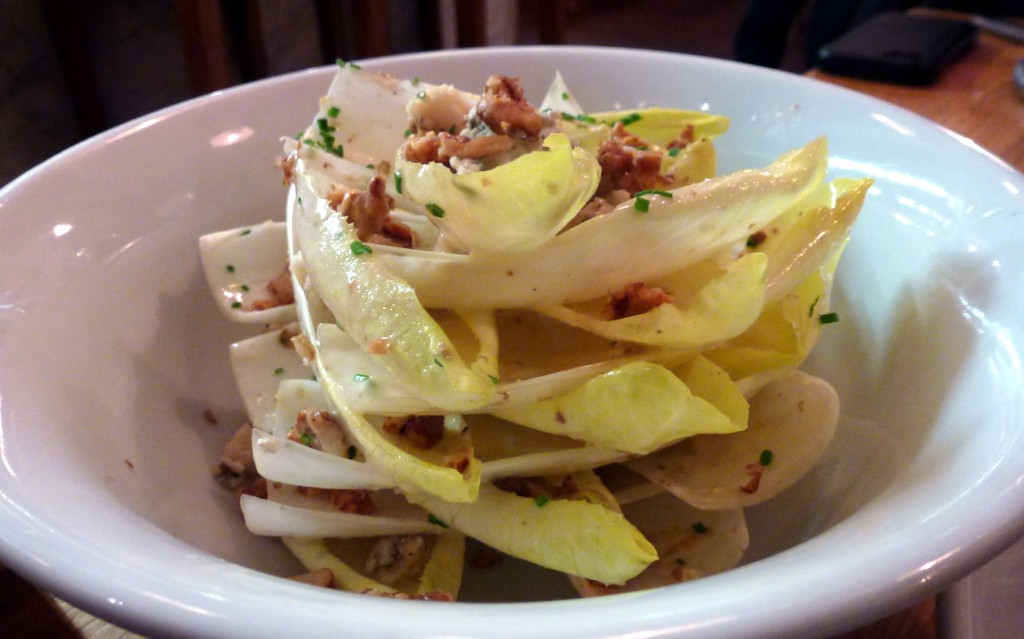 The next course of 7 hour confit shoulder of lamb is meant to be shared between two people, but is more than enough for three. Texturally, the meat is superb – falling off the bone in generous slabs. The taste is disappointing, being far too tangy from the balsamic. I find myself, for once, craving the more traditional garlic and rosemary warmth, lamenting at its absence.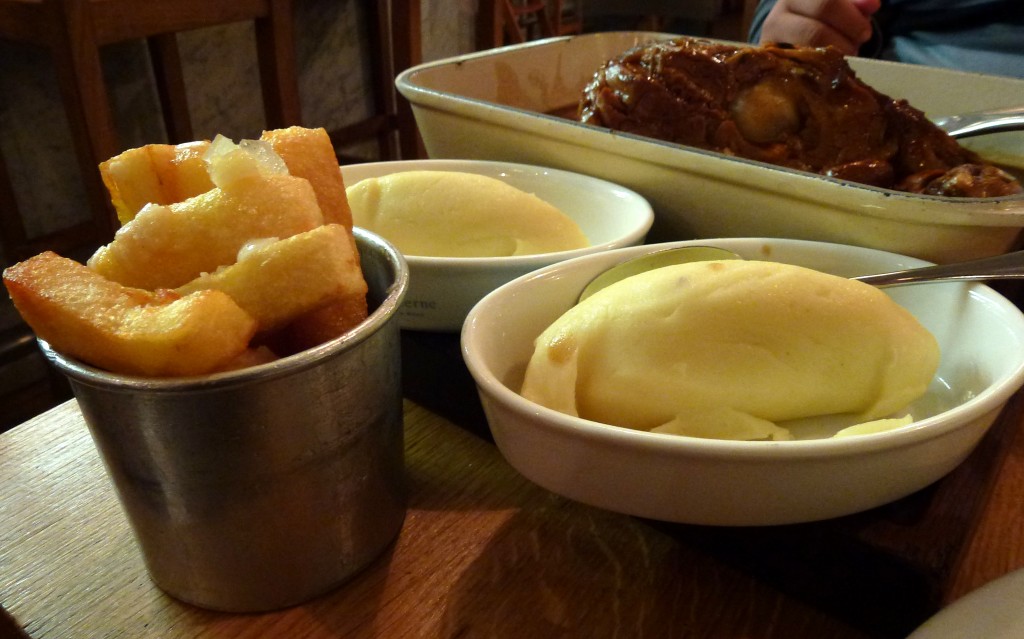 Sides of mashed potato are cotton soft and made for soaking up flavour. Triple cooked chips are thick cut and imbibed with pungent truffle oil. Their shells are the definition of crunch, and cover impossibly soft cores. Toms Kitchen knows how to caress the best out of a humble spud, no doubt about it.
Service is actually incredibly bad, and an unmanned reception means a long wait to be greeted. The downstairs dining area is butcher shop meets cattle market, with sterile white tiled walls and piddling amounts of space per person. I have little doubt that I won't be going out of my way to return. Average price is £55 per person.
Tube: South Kensington