Even though I eat all things indiscriminately, a good afternoon tea has a special place in my heart. I was once hailed down at a food market by a supposed stranger, who waved me over and proceeded to say 'you're the afternoon tea blogger!', whilst gesticulating madly so that the craft beer in his hand lopped perilously across the gravel. Well yes, yes I a… ok no.
It's true that I've munched happily through quite a lot of scones, finger sandwiches and miniature cakes in a relatively short period of time and, in my humble opinion, these are the top venues for afternoon tea in London:
Rosebery at The Mandarin Oriental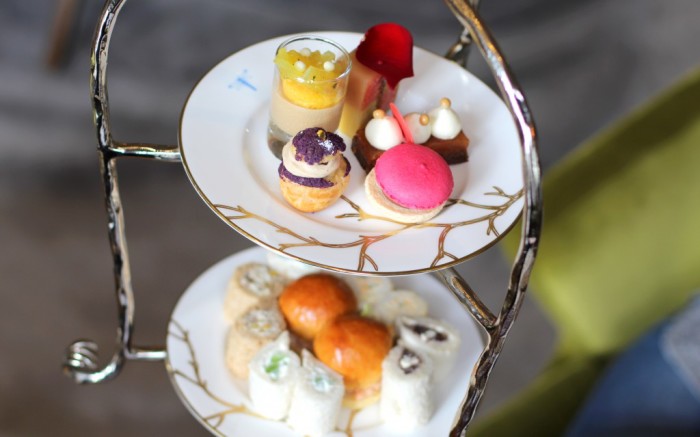 I've had a lot of great afternoon teas, but this is my favourite and the one that I would say is the best in London. Yes, you heard me correctly. The best afternoon tea in London. Located in the Rosebery in the stunning Mandarin Oriental Hotel in Knightsbridge, this is one uber-luxurious setting to sip on the premium and rare tea selection and nibble on the warm scones and freshly cut sandwiches. Expect lots of natural light streaming in through picture windows, spring-green sofas, bird-cage tea trays with a cornucopia of goodies and impeccable service.
Price: traditional afternoon tea for £45, Champagne afternoon tea for £54.
Website: www.mandarinoriental.com
---
The Lobby Lounge at Corinthia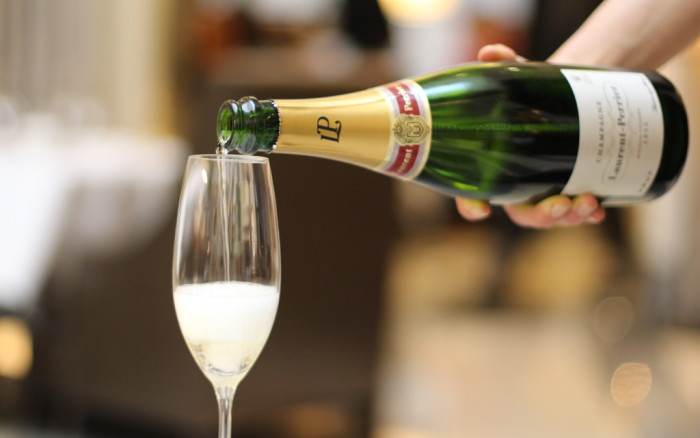 The Corinthia Hotel is a pleasing juxtopositon of old and new, where elegant architecture meets a modern interior, tastefully decorated with contemporary art. Afternoon tea is served in the circular Lobby Lounge, a glass-domed atrium set aglow with natural light and the glow of 1000 baccarat crystals. The cakes are whimsical and altogether delightful. This is where I would want to be get married – it's romantic and deliciously peaceful.
Price: traditional afternoon tea for £45, Champagne afternoon tea for £58.
Website: www.corinthia.com
---
Kettners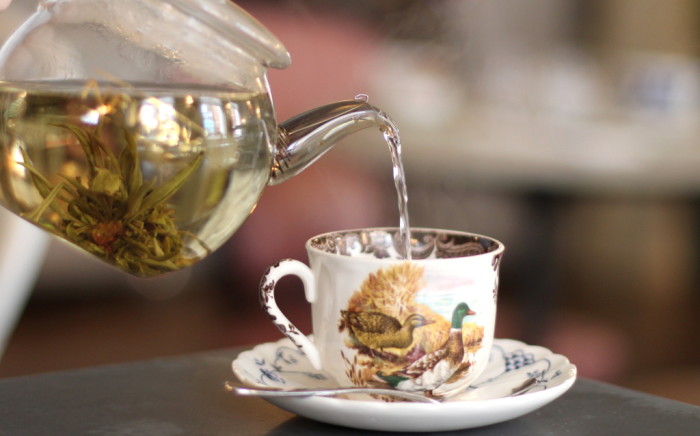 Kettners has been in Soho so long that it's practically royalty. It serves a spiffing afternoon tea and is one of the more affordable varieties, but stands up well against the luxurious ones. Again, lots of open space, pretty design features and natural lighting, and a delectable array of cakes which include a sharply spiked lemon meringue pie, coconut parfait, honeycomb cheesecake, berry jelly and raspberry mini macaron.
Price: traditional afternoon tea for £24.95, Champagne afternoon tea for £34.95
Website: www.kettners.com
---
Lanes of London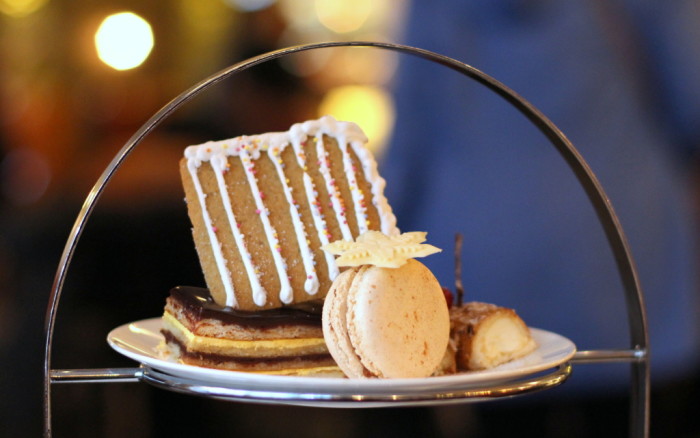 Another of the more affordable afternoon tea's, you won't be disappointed by the ambience and quality of food which is more is keeping with one of the higher priced varities. Located inside the Park Lane Marriot, the ground floor tea lounge looks out onto the busy London streets and then further into Hyde Park. Expect outstanding cakes and savouries that change with the seasons, and the comfortingly familiar buttermilk and raisin scones, hot and swaddled in linen. Tease these beauties open and spread lavishly with clotted cream and strawberry conserve.
Price: traditional afternoon tea for £23, Champagne afternoon tea for £29.
Website: www.lanesoflondon.co.uk
---
The Landmark London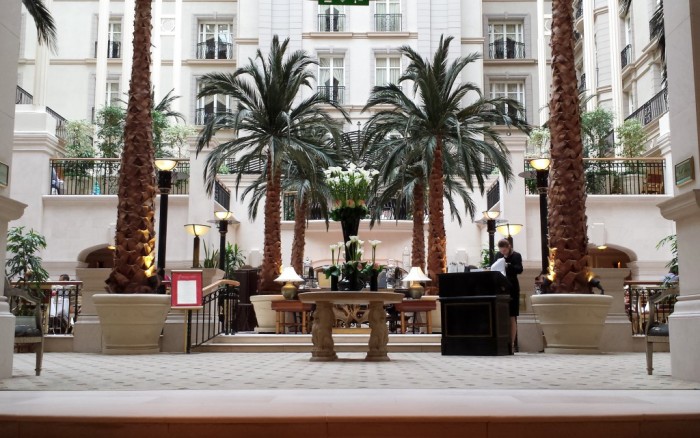 The Landmark London is one of London's great Victorian railway hotels, with magnificent gothic arches and red brick architecture. The Marylebone location is very now, and the quirky palm-tree and marble interior is utterly gorgeous in an 'elderly aunt from the subcontinent' kind of way. Afternoon tea is served in the stunning Winter Garden, and includes an endless array of sticky-sweet cakes which include, deep breath: white chocolate and pomegranate mousse, pistachio bakewell with homemade fig and lemon jam, hazelnut and orange macaroon, cappuccino bavarois, coconut and chocolate macaroon, blood orange and dark chocolate mousse and Pistachio Opera gateau. And release.
Price: traditional afternoon tea for £40, Champagne afternoon tea for £45.
Website: www.landmarklondon.co.uk