The London food scene is full of brilliant restaurants, and more and more of them are diversifying out to the include the halal market. I stumbled accidentally on the phenomenon of restaurants that order halal produce on request when I emailed with the following:
I was wondering if you serve halal chicken and/or meat, and if not if you offer people the service of booking it in if they pre-reserve with you?
To my surprise the restaurant responded that they could accommodate the request with a few days notice and having pre-picked out the dishes. I whipped the question round a few more of some of the best restaurants in London and was constantly surprised and delighted by the number who either already had a halal aspect to their menu, or who could be accommodating with notice. After which I had to put together a list.
Note: I've only listed the restaurants that said that they could provide proof either through accreditation or a certificate of halal from the supplier.
1. Goodman, Canary Wharf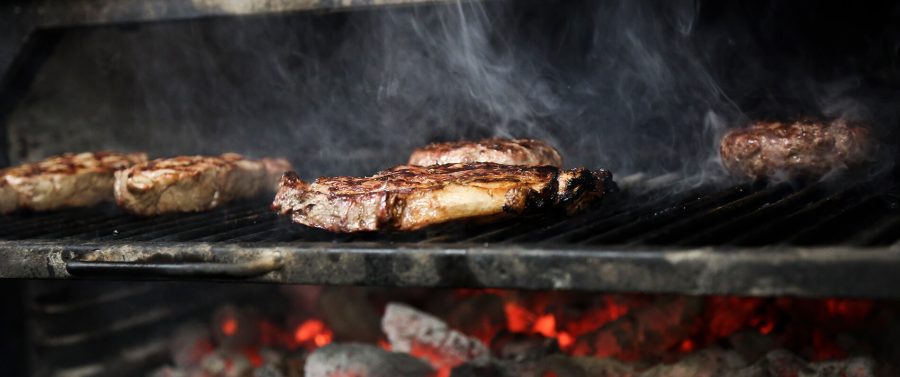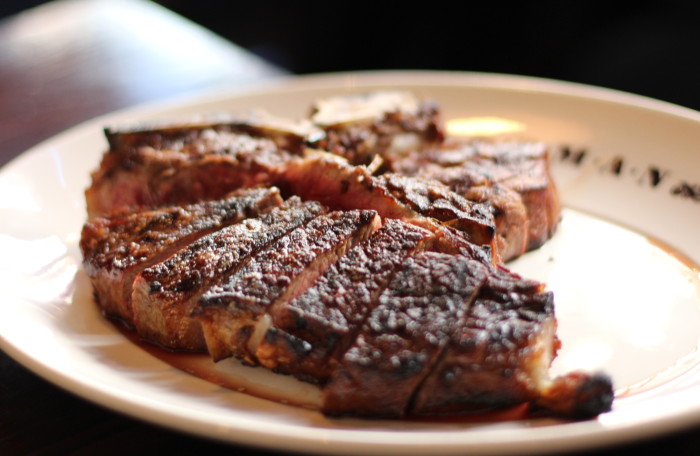 48 hours notice is required for halal meat
Steaks, glorious steaks! Goodman is often quoted as one of the best places in London to have an amazingly cooked cut of beef.
2. Flesh & Buns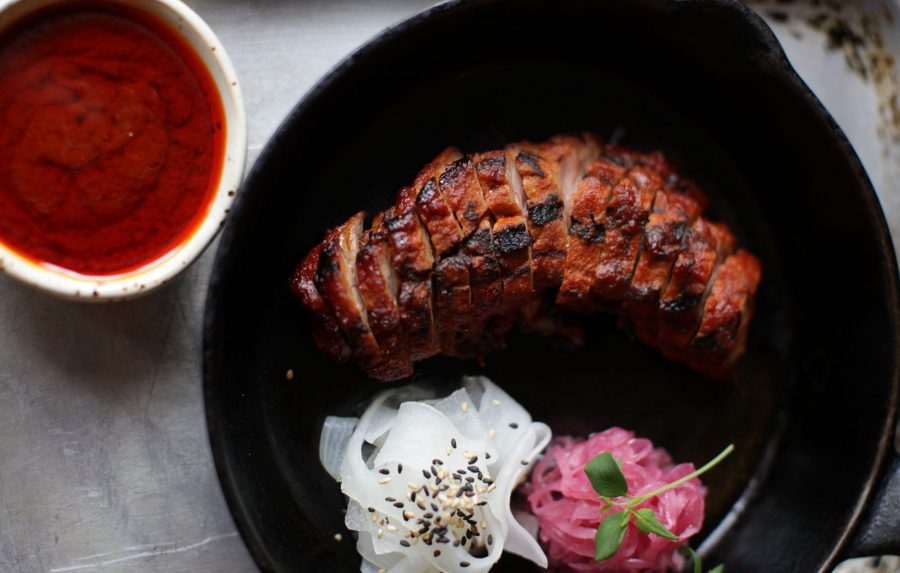 All chicken is halal
Come for highly addictive, fluffy Japanese Bao (steamed buns) with a choice of fillings, and stay for a dessert of marshmallows and matcha chocolate, toasted over a fire at your table.
3. Shakfuyu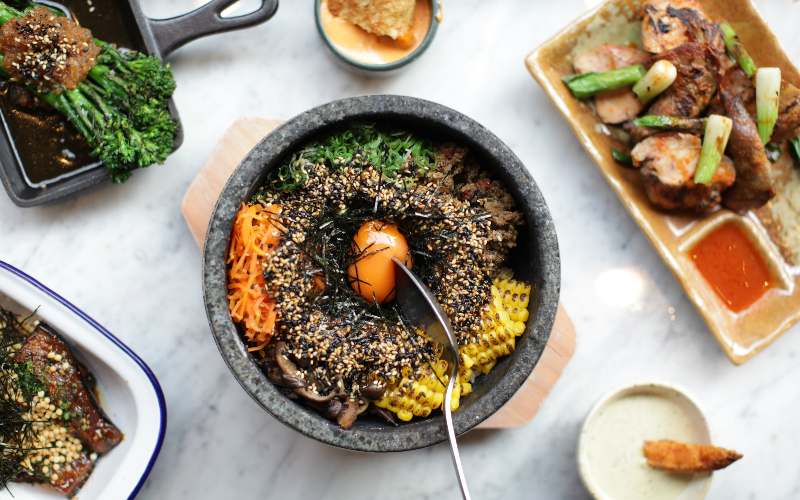 All chicken is halal
Start with Korean chicken wings, sticky and covered in sesame seeds, and then follow up with their cultish Kinako french toast with matcha soft serve ice cream.
4. Roka, Aldwych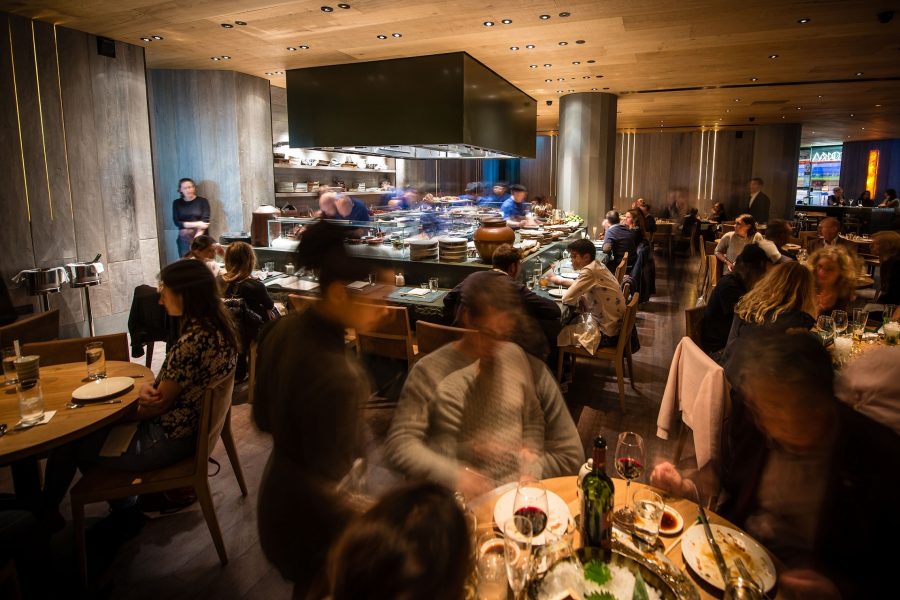 1 week notice for Angus Sirloin
Roka is one of my favourite places for Japanese food and serves halal Angus sirloin steak at its Mayfair branch. The restaurant has a tendency to get booked up super fast, so quick on the game.
5. Big Easy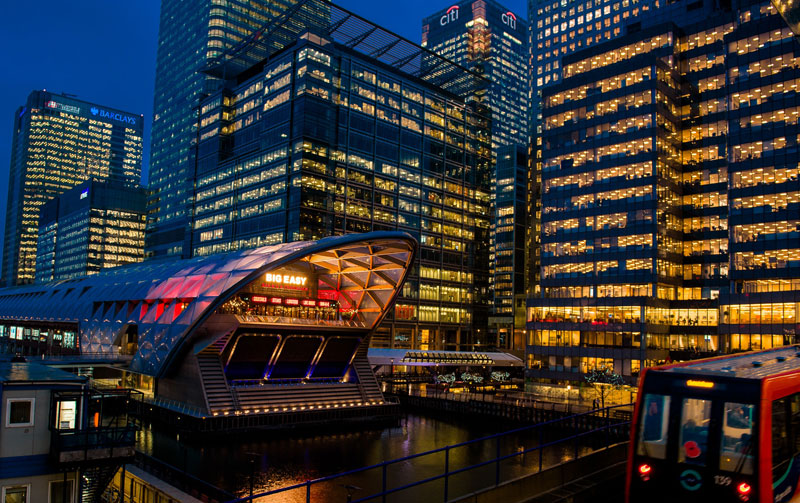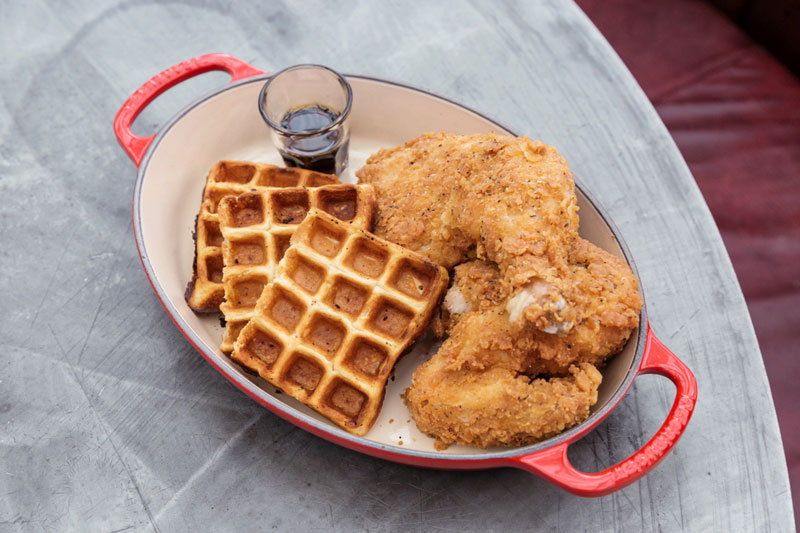 All chicken is halal
This American style barbeque joint does a mean menu of buttermilk fried chicken with waffles alongside various lobster options and thick, unctuous drinks. We love their fudgy take on a peanut butter milkshake :)
6. Marcus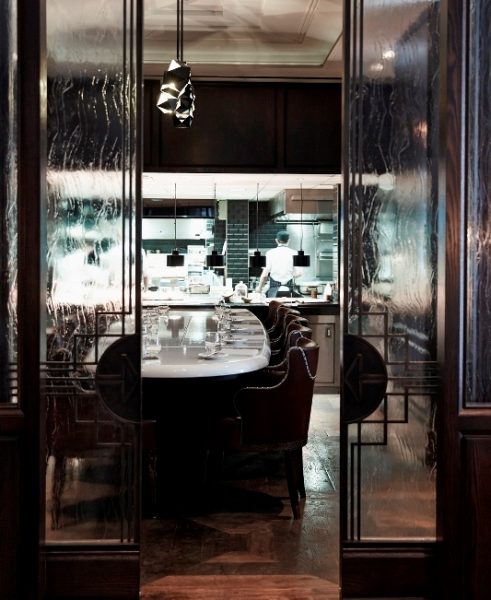 3 days notice for halal lamb and chicken
The food at Marcus Wareing's eponymous, 2 Michelin starred restaurant at The Berkeley is outstanding. Try the lamb with Roscoff onions, curd and olive. One of the pricier options, but well worth the splurge.
7. Gilbert Scott's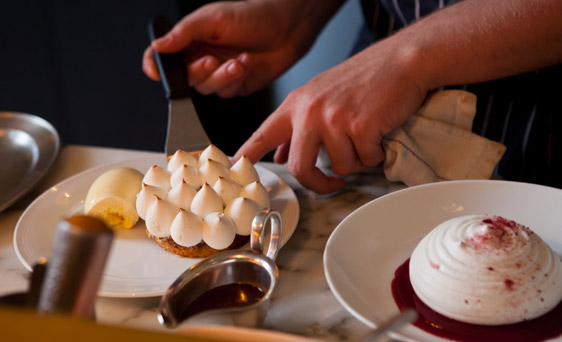 3 days notice for halal chicken
Located in the gorgeously Gothic Midland Grand Hotel at St Pancras station, Gilbert Scott's is one of the most aesthetically pleasing restaurants on the list, and an all round critic-pleaser with its menu of traditional English fare.
8. The Frog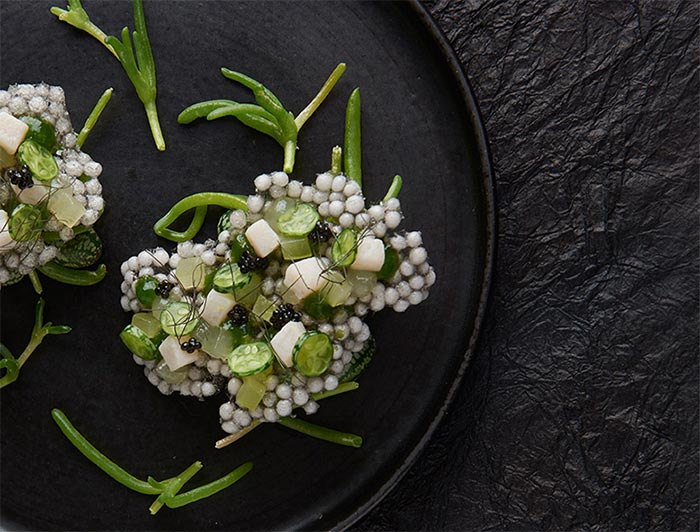 1 week notice for halal chicken, beef and lamb
Taking inspiration from Asian flavours and Japanese techniques, this always-experimental, sometimes avant garde restaurant is fond of a bit of liquid nitrogen. I also quite like that its been conceived and run by Adam Handling, an ex-finalist on MasterChef: The Professionals.
9. Tredwells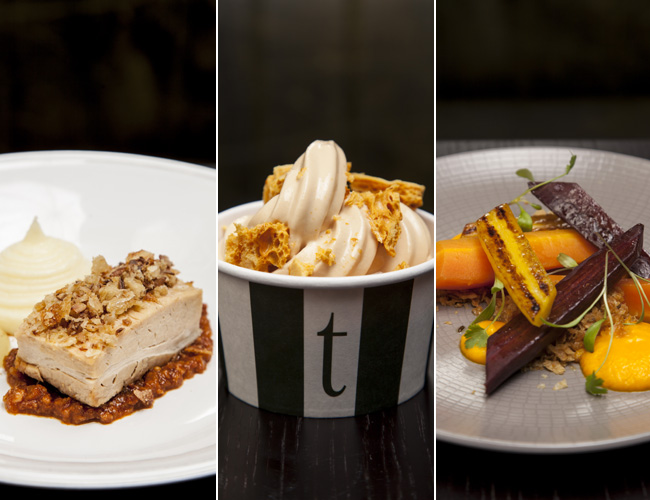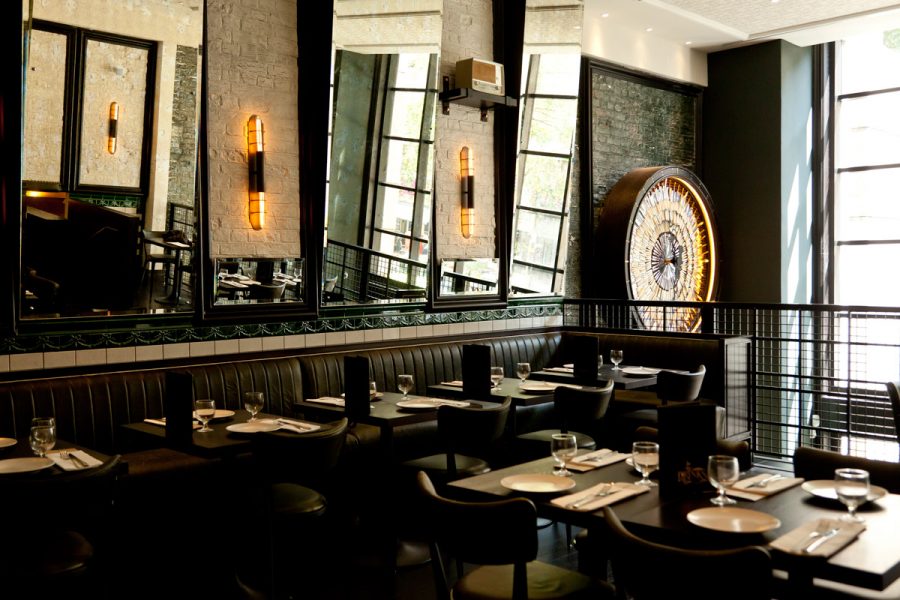 3 days notice for halal chicken
Another restaurant from Marcus Wareing – what can I say, I love his food. Tredwells is Wareing's latest London restaurant and marks a departure from uber-fine dining and into more casual territory. Try the Raviolo of chicken & tarragon, plump as a baby's fist, with Parmesan and a smokey roast chicken sauce, or the crispy chicken with a luscious slow cooked egg #takeme.
10. Margot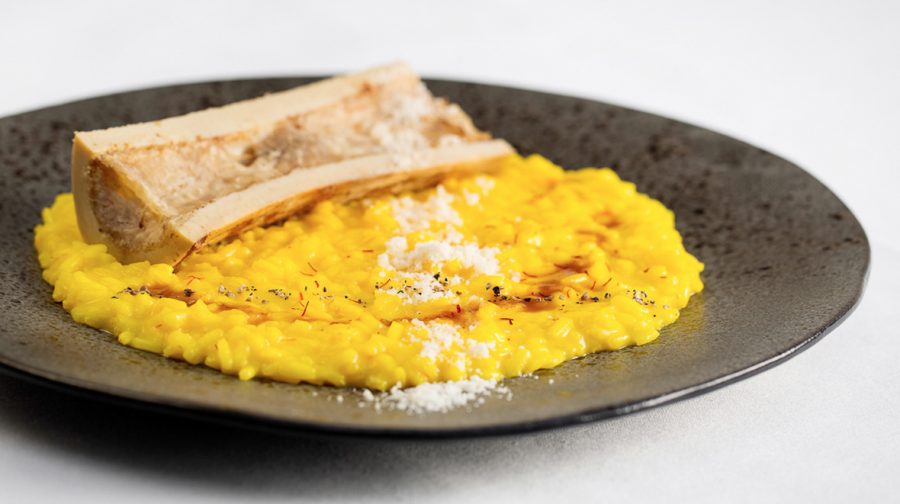 48 hours notice for halal beef or chicken
Try the beef tartare with black truffle or grilled sirloin with a wild mushroom sauce. Save space for dessert too with the rather lovely sounding Sicilian cannolo with ricotta cream and pistachio ice cream. Mmm.
11. Gymkhana
All chicken, lamb and goat is halal
Inspired by the colonial, high society Indian clubs of old, Gymkhana is widely thought of as being one of the best modern Indian restaurants in London. Expect creamy lobster and Malabar paratha, lamb shank Rogan Josh, and a glorious chicken butter masala. Don't miss the paneer tikka with corn chat either; its a stunner.
12. Meat Liquor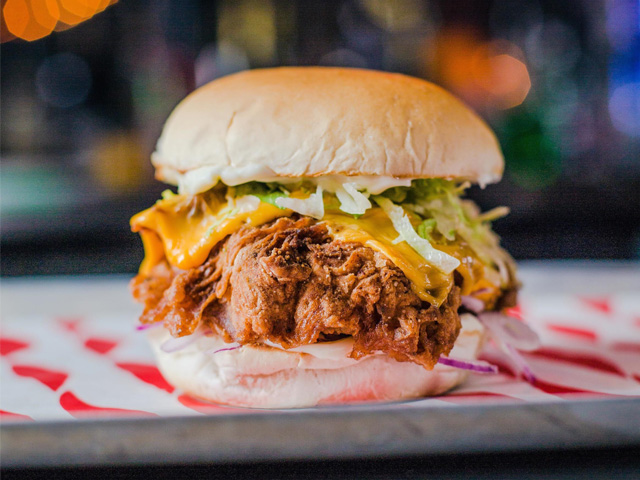 All chicken is halal
Taking over the London fast food scene with gusto, MEATliquor is an established front runner with their characteristic dirty burgers. Think fat patties, fluffy buns, and cheese dripping down your elbows.
13. Espelette at The Connaught Hotel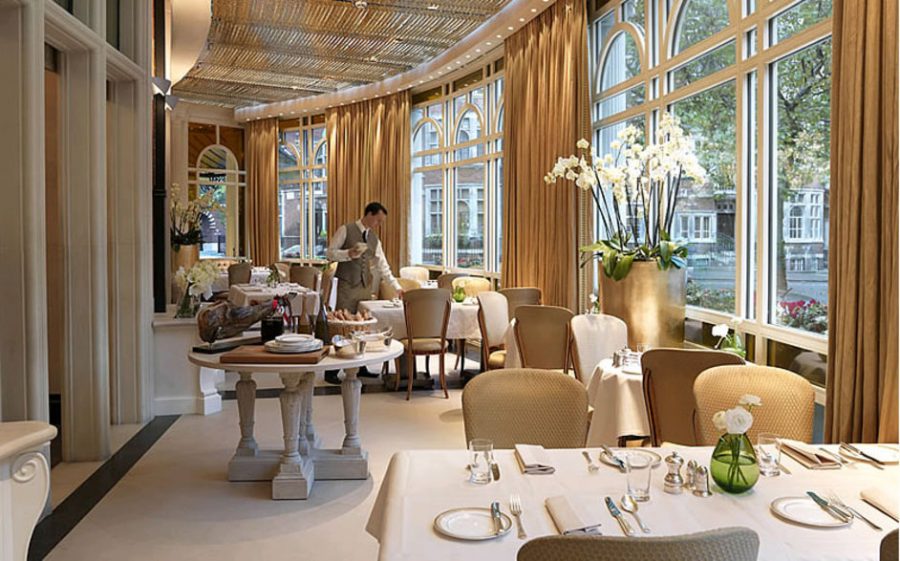 48 hrs notice for halal chicken and beef
Espelette has an all-day menu offering serious dining as well as sandwiches and lighter dishes. You can also enjoy Mayfair afternoon tea of scones, finger sandwiches and pastries.
14. Boundary Rooftop Bar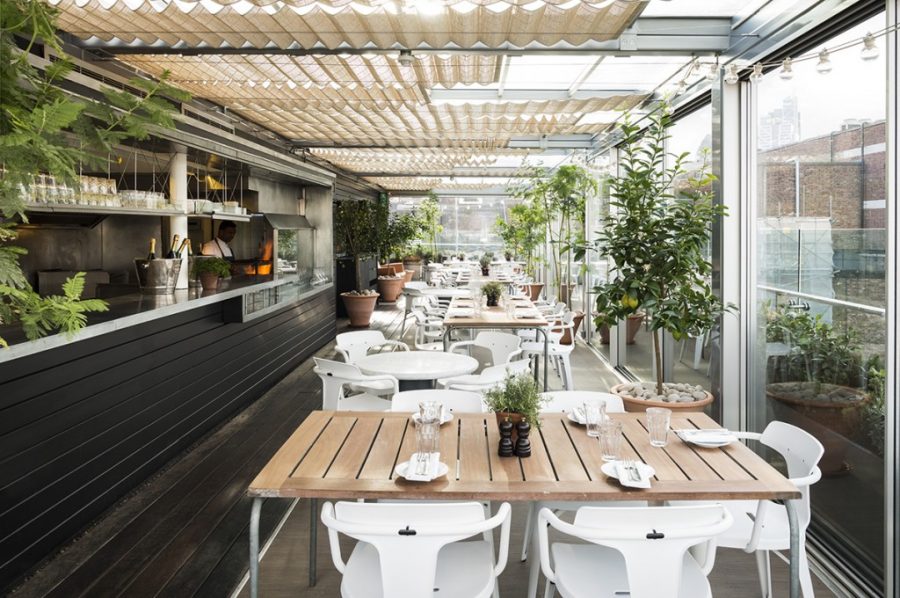 48 notice for halal chicken, beef and lamb
The design led nature of this restaurant means that you can enjoy some of the best views over East London under what feels like a billowing sail. Try the chicken skewers with tzatziki or rib-eye steak, and finish with a Chantilly and strawberries. Great for a date!
Website
15. Sky Garden – Darwin Brasserie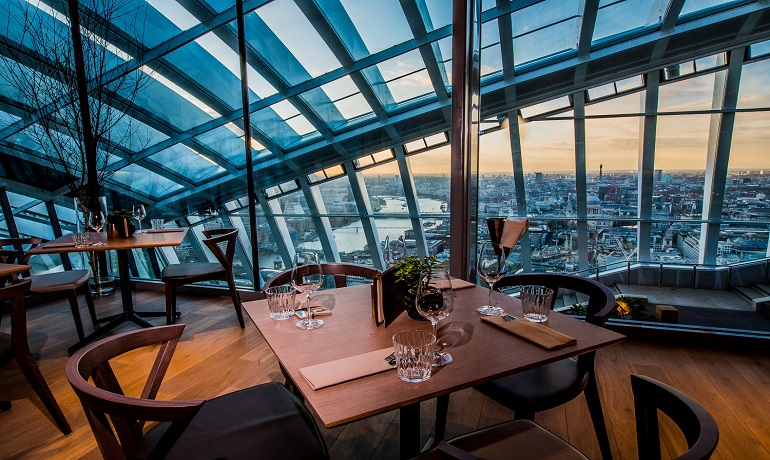 72 hours notice for halal chicken
Take the humble roast up notch – all the way to floor 36 of the Walkie Talkie, with girolles scattered over roast chicken, doused in rich roasting juices, and sides of grilled gem hearts, roast heritage carrots and truffle fries.
16. Sky Garden – Fenchurch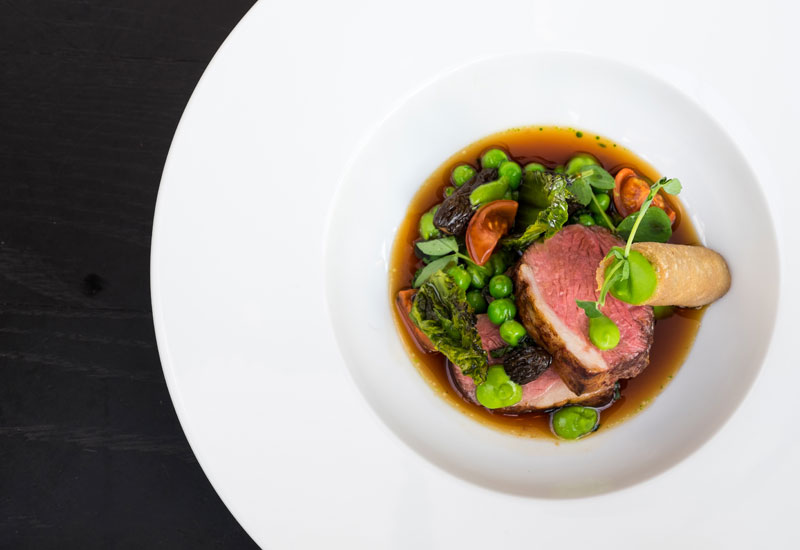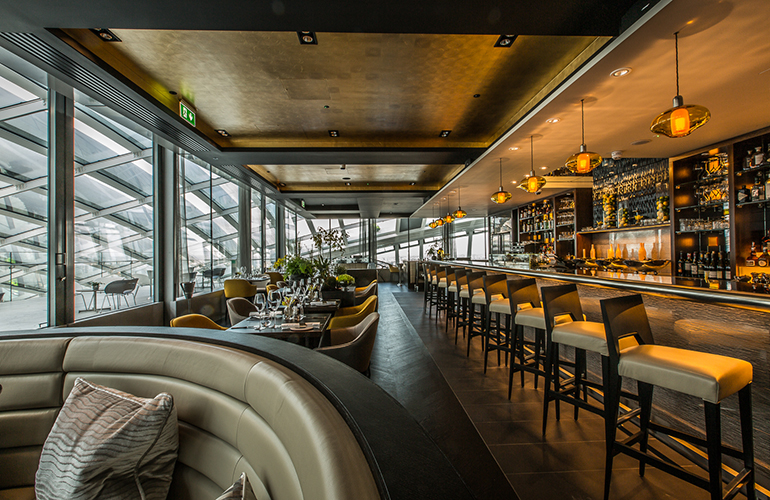 72 hrs notice for halal chicken and lamb
Revel in breathtaking views at the Fenchurch rooftop restaurant with its British contemporary menu. Expect lamb with courgette, basil and artichokes and chicken with sweetcorn and trumpet mushrooms. The pistachio and frangipane tart looks properly lovely too.
17. Zelman, Harvey Nichols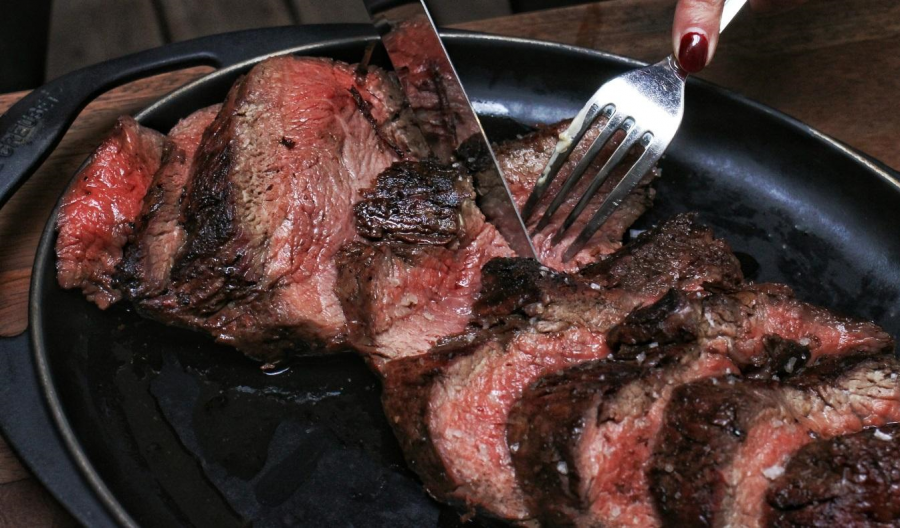 All Fillet, Striploin, Australian Wagyu, Pichana steaks
Try the wagyu, sliced inch thick, each slice bearing a blush that speaks of careful cooking, deeply red in the central parts and charred beautifully and delicately on the periphery.
18. Zelman, Soho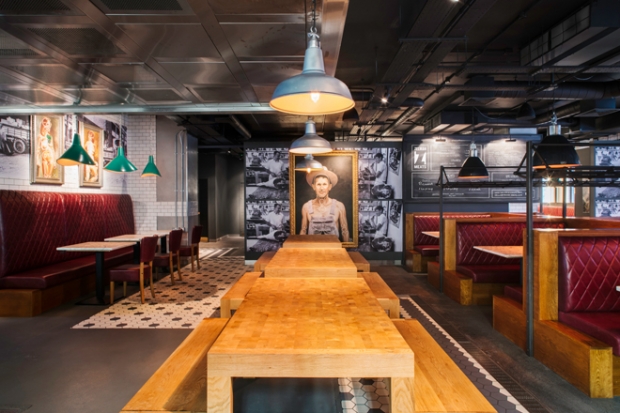 48 hrs notice to deliver beef (Fillet, Striploin, Australian Wagyu, Pichana) from the Harvey Nichols branch
Sink into inky-red leather booths and watch the open kitchen sear up slabs of meat, and end with a deliciously chunky apple pie ensconced in super buttery pastry #lust
19. Dishoom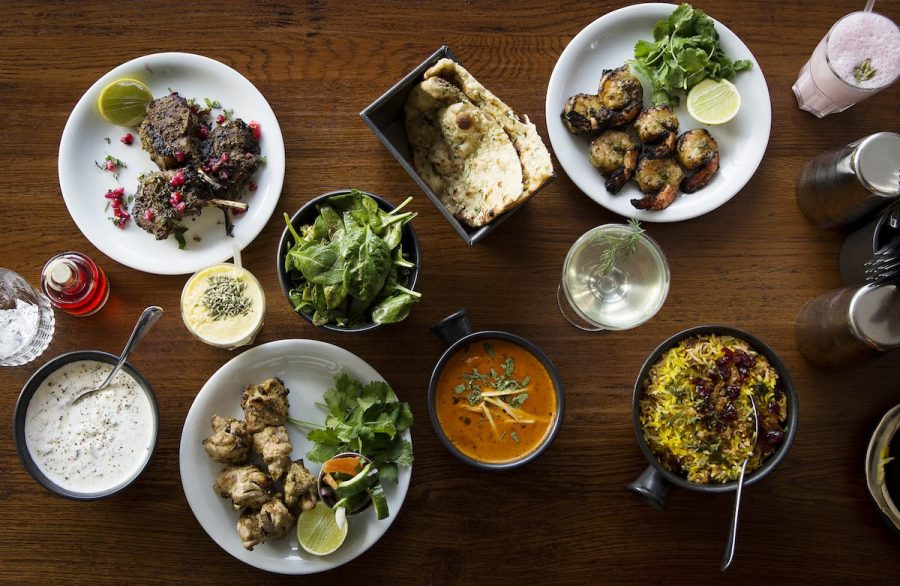 All lamb and chicken is halal
Enjoy small plates of modern-Indian food at any of the 4 outposts of this style-led, Bombay brasserie. We love their of hot, buttered Pau with lamb, and a tall, cool glass of rose & cardamom lassi.
20. Sartoria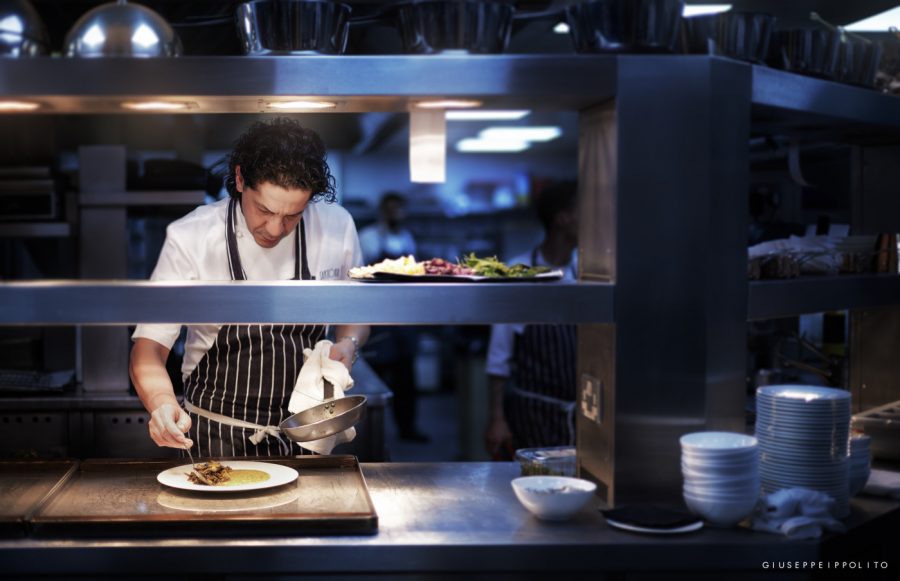 5 days notice for halal meat, chicken and lamb
Sink in to a comforting southern Italian lasagne, pot roasted lamb, and beef tagliata with cured marrow bones, ending with the rather lush sounded ice-cream filled brioche.
21. The Foyer and Reading Room at Claridges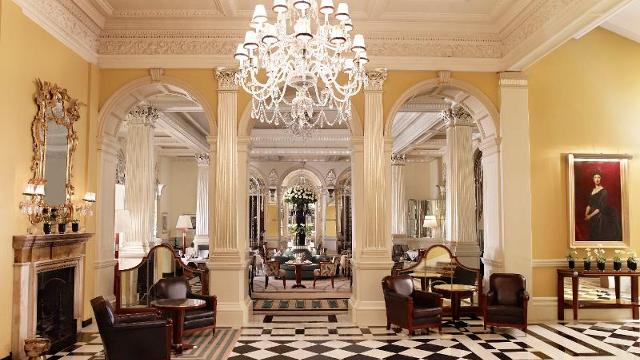 All beef is halal
Indulge in some seriously sumptuous fine dining in the Foyer's grand art deco setting with Côte de boeuf for two and all the trimmings.
22. Cut at 45 Park Lane at The Dorchester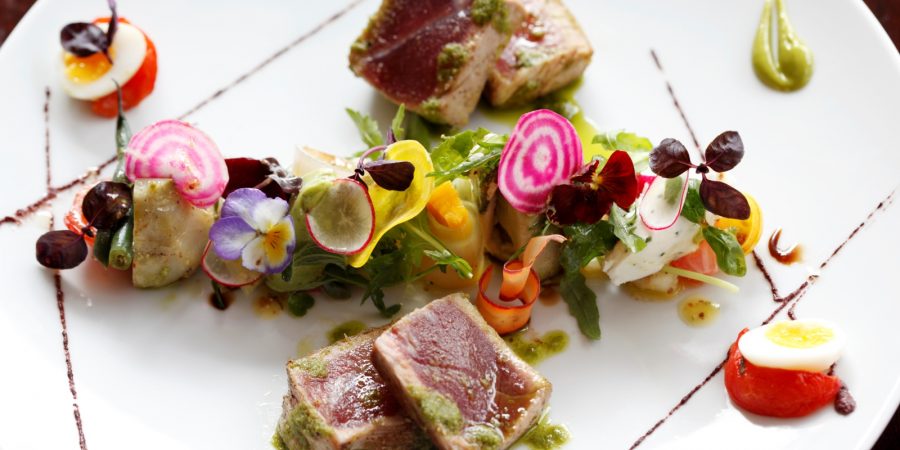 Australian Wagyu beef is always halal, and 48 hours notice for chicken
As one of the more opulent venues for steak in London, it sort of makes sense that you go for the Wagyu ;)
23. Shaka Zulu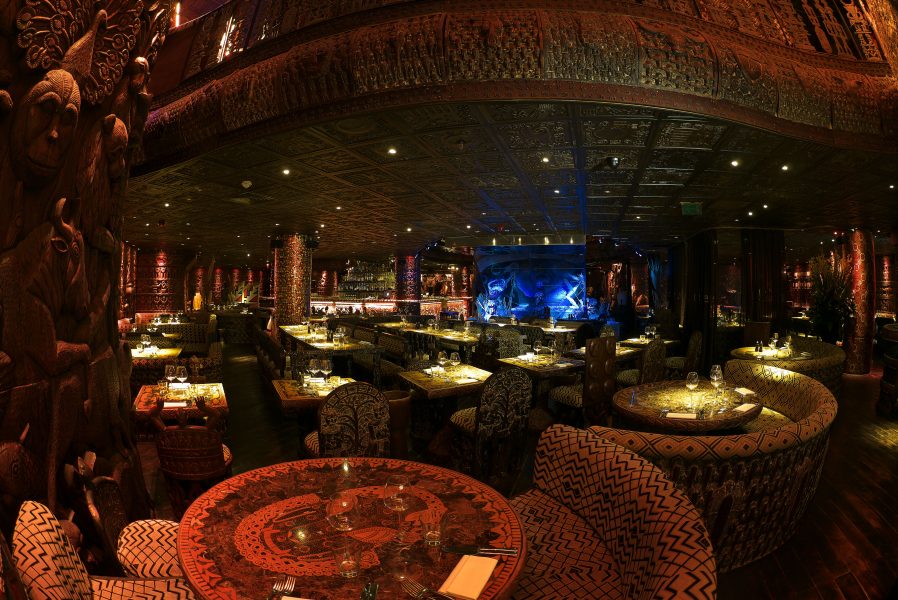 All Chicken is halal
An enormous restaurant, bar and club in Camden for some South African styled food and theatricality.
A bonus entry…
24. Gilgamesh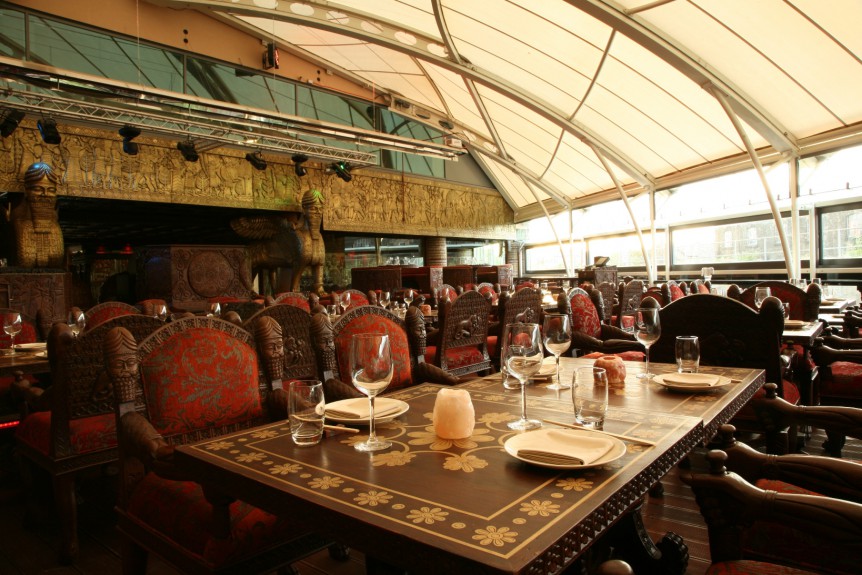 All Chicken is halal
Like its sister restaurant Shaka Zulu, Gilgamesh is all about theatricality and heavy styling. Complete with ornate flourishes and friezes, this Camden restaurant offers a varied Pan-Asian menu.
Do you know of any hidden gems in London for halal food? Let me know :)