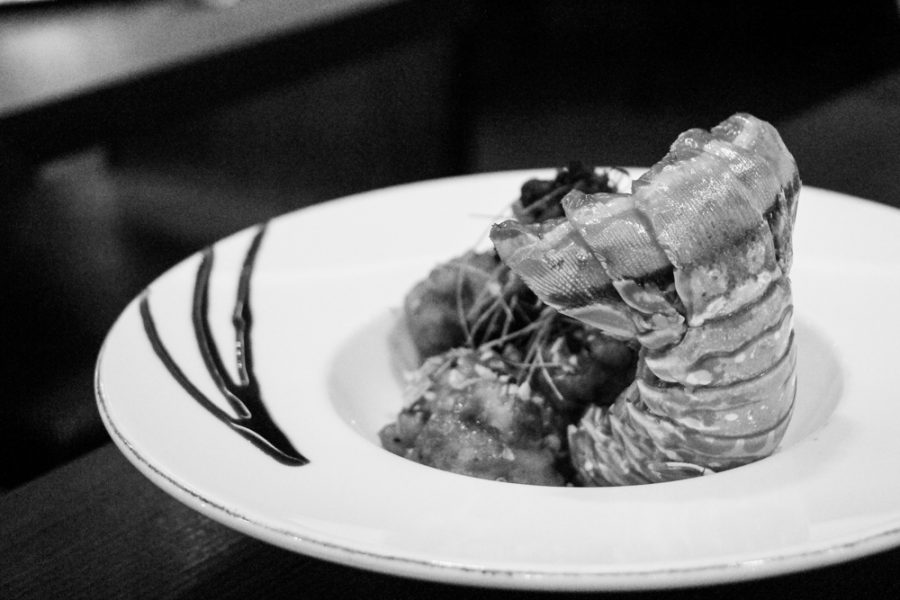 Valentine's Day at Mango Tree Belgravia
It's that time of year again; Valentine's Day is upon us! Much like marmite, Valentine's Day is always something of a contentious issue. Regardless of your relationship status however, there's always something interesting going on around town. This evening I'm at Mango Tree Belgravia, with my irrepressible, there-for-life soul-sister, to try out their Valentine's Day set menu.
This is now my third time visiting Mango Tree, and as we settle in to the seats I remember why I like it so much. As we peruse the special Valentine's Day set menu, waiters swoop down and are at our service immediately. I don't know why they're all wearing those little black ear pieces, but I love them for it. And that 90's, matrix-esque look is so very on-trend.
Exploring the Valentine's Day set menu
Nibbling on crackers we both settle on the meat version of the set menu, and await our sharing starter platter. It soon arrives, and the table in inundated with little meaty tidbits. We love the heart-shaped, chicken stuffed wontons, steak tossed salad, and tendrils of roasted seabass. Prawn skewers, sticky with a thick, black pepper marinade, is the best thing by far.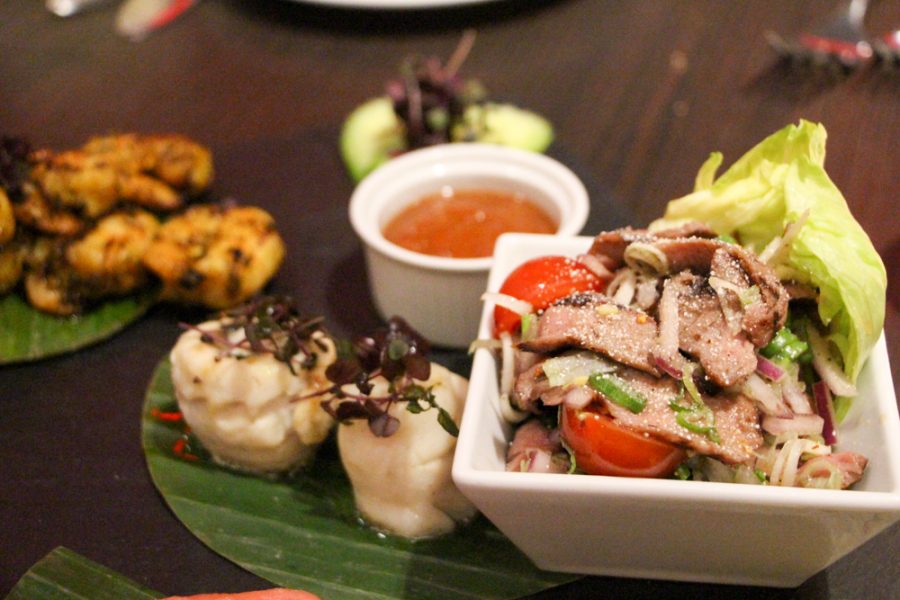 From the mains menu we adore slow cooked beef rib, whose meat drips lasciviously off the bone and in to a deeply fragrant broth. We carve away spoonfuls of sticky coconut rice and let the sauce twirl around their grains, careful to also spoon up the beef.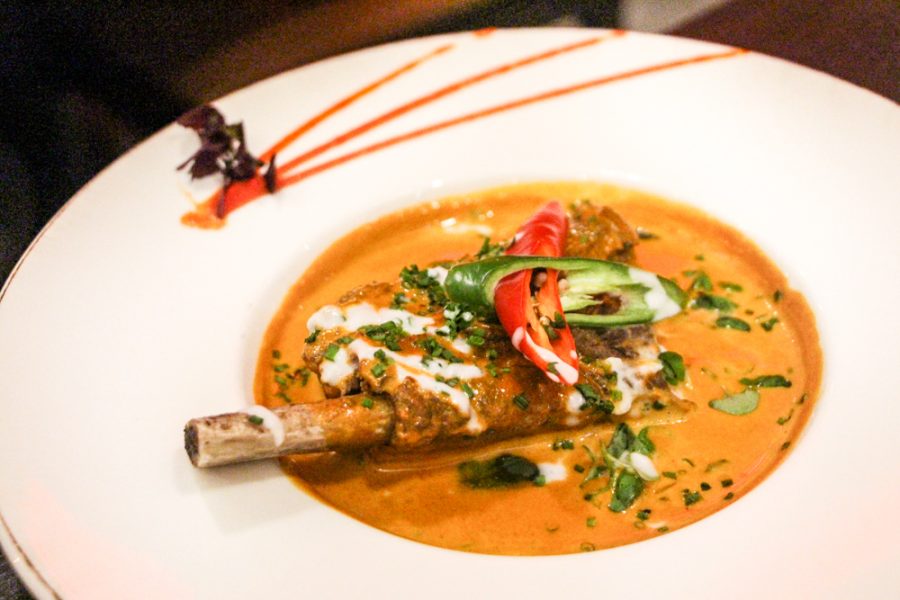 My companion makes short work of stir-fried rock lobster, dry battered and served with a garlic and black pepper sauce.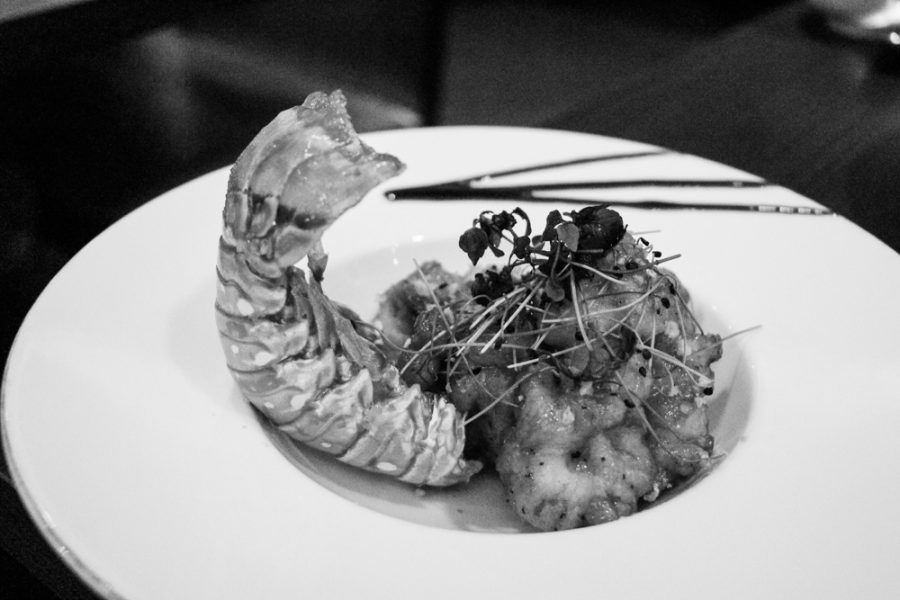 The meal ends with a glossy, mirror glazed red velvet cake with some very good raspberry sorbet.
All in all it's been a good evening, and highlights from the Valentine's Day Menu include the slow cooked beef rib and stir fried lobster. Nom.
If you'd like to try out the £49 Valentine's Day set menu at Mango Tree Belgravia then it's available until Feb 14th. Take someone special and have a fab evening!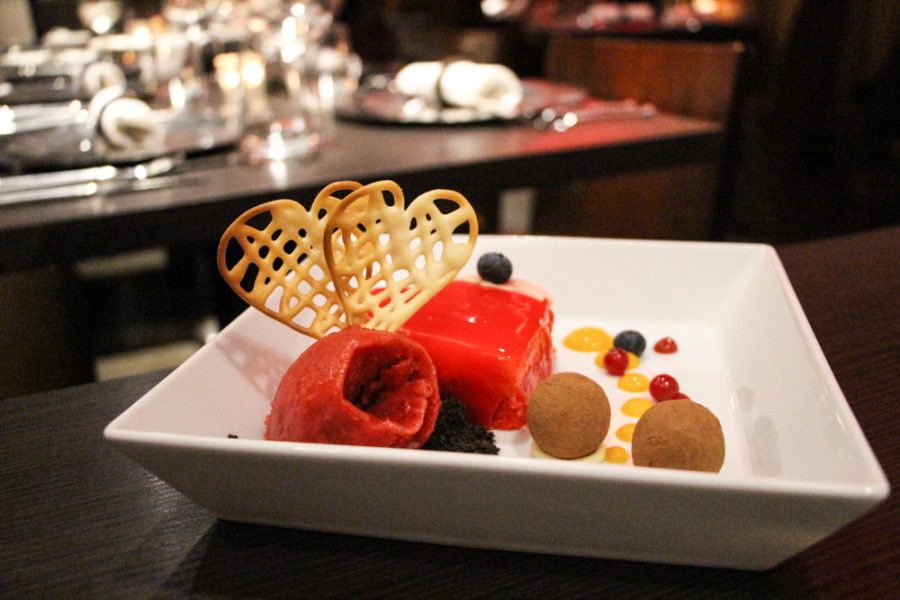 Do you have any plans for Valentine's Day?
Tube: Victoria
Address: 46 Grosvenor Pl, London SW1X 7EQ
Tel: 020 7823 1888
Website
In the interest of full disclosure please be advised that the meal was provided on a complimentary basis. With thanks to Mango Tree for having us in.