Asian inspired afternoon tea in Soho
It's pouring down buckets and my shoes are starting to squelch; my new Zara mid season coat with exactly zero buttons is all a-flapper around my face, and my umbrella is long abandoned, it's broken body no match for the rainfall outside. Summer might be turning out to be just a little rubbish, but even the gloomiest of days can be lifted with a spot of tea.
The afternoon tea at Soho's W Hotel is presented with a stylish South East Asian twist, in the thankfully dry environs of its W Lounge. As traditions of old are pimped up with Pandan leaf, green tea chocolate and candied fennel, the memory of swaggering through the wetness and dampness is replaced with a feeling more like, but perhaps not exactly yet, happiness.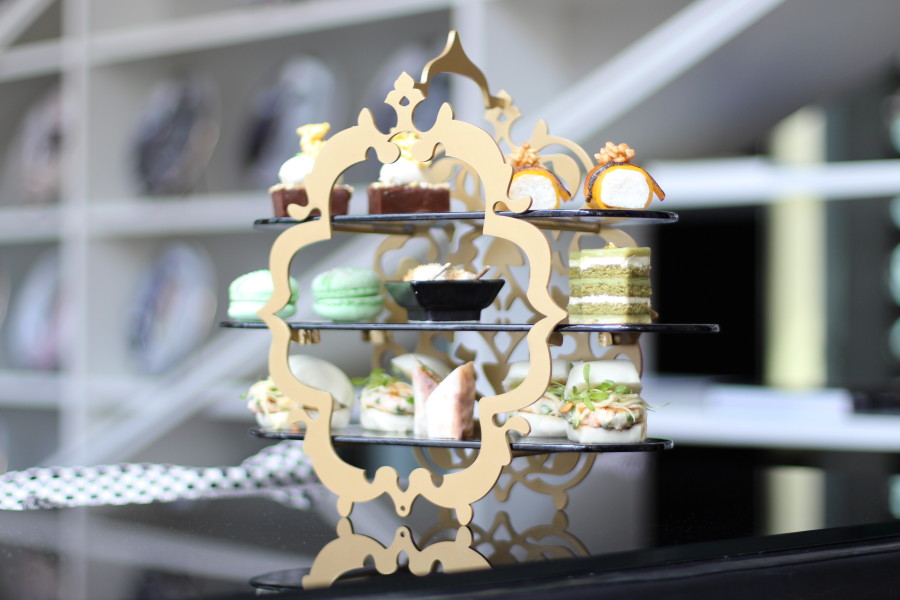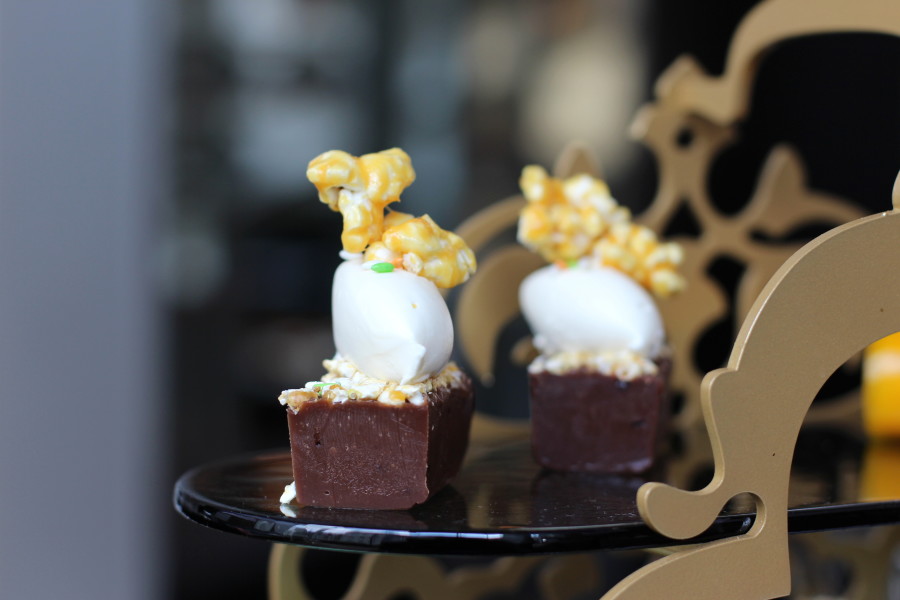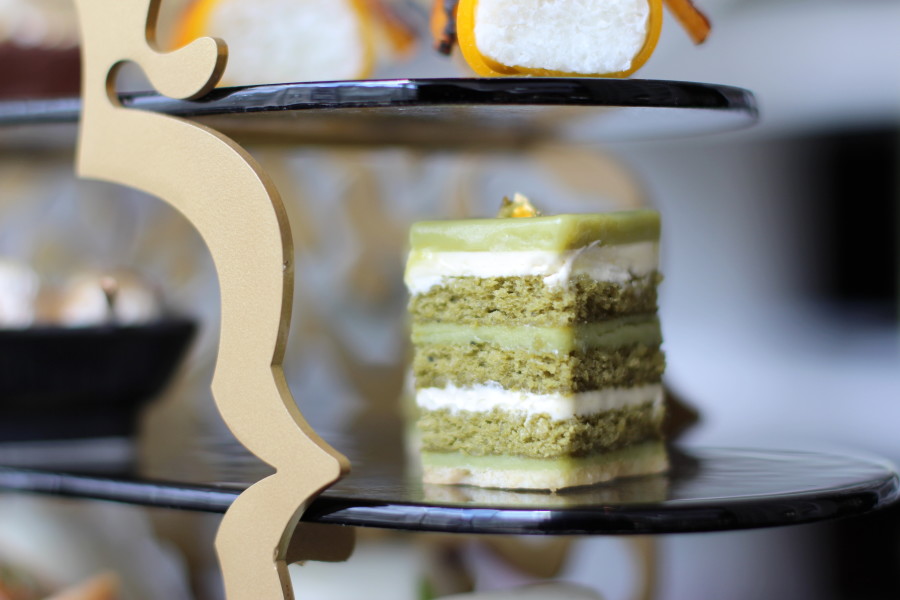 I like the Asian inspired afternoon tea a lot, and there is plenty of fabulous fusion going on that really works. Take the salted peanut butter nougat satay, a Malay tradition freshened up and made anew. The sticky, wallopingly-sweet soft nougat seems to have formed naturally, swelling up organically around the central stick and blossoming into nutty, salty-sweet heaven. That is where I hope its little soul has gone to anyway, as I wrench it off the stick with one sharp, shocking tug, and chew on it langourously, a cup of jasmine tea helping to ease it from its previous occupation.
More of the same vigour is experienced with each and every one of the other sweet treats; the green tea and white chocolate Opera cake, pillowy with cream and invitingly verdant; circles of pandan flavoured macarons, not technically the best but invigorated with with kaya jam and a curious soy sauce powder; and then the more savoury sticky rice, rolled and wrapped with lengths of mango, and then thoughtfully topped with sweet puffed rice.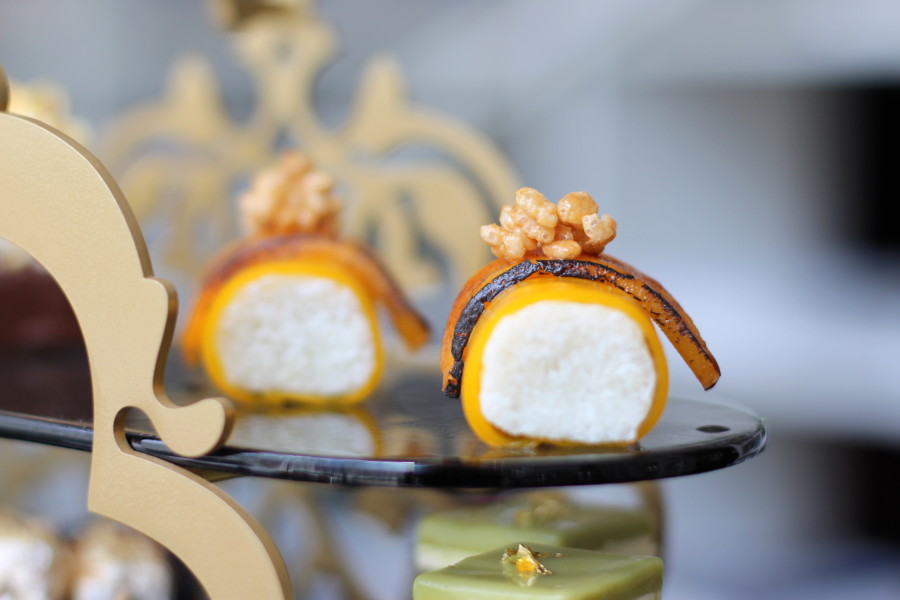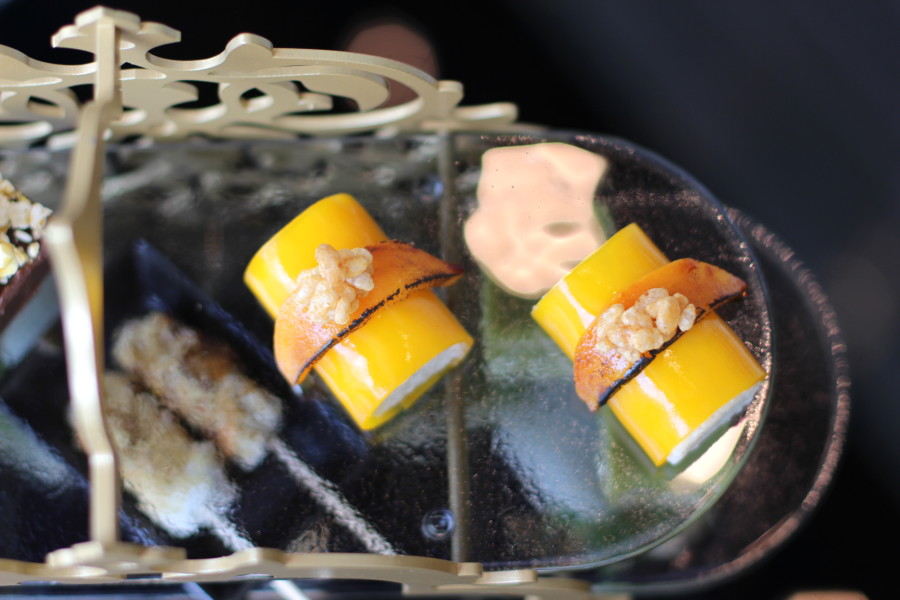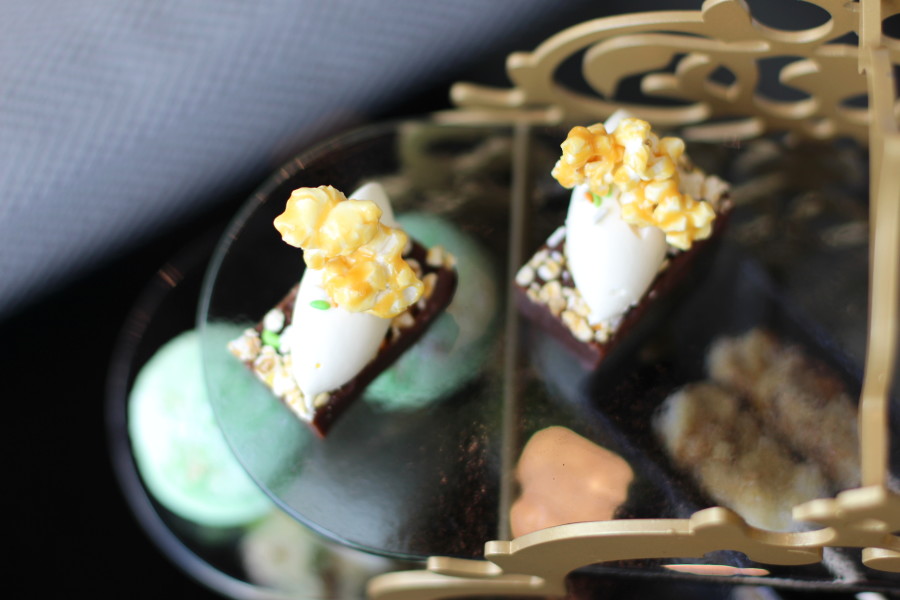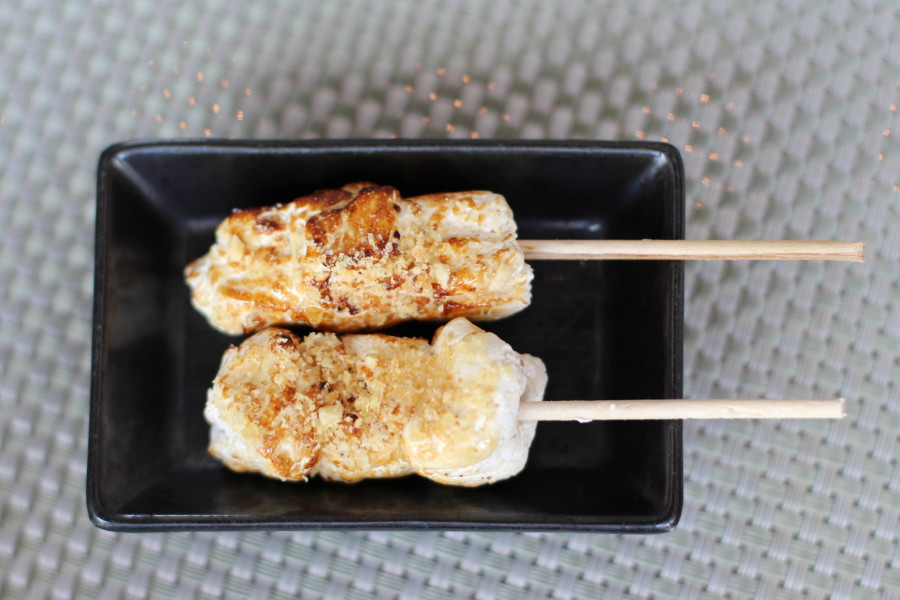 Savouries are Asian inspired buns and rolls, the best of which are filled with Thai shrimp cake, puffy and run through with lemongrass, cucumber relish and slivers of green mango. The absence of scones is no absense at all at this afternoon tea, probably because every other element has been so well done.
Tea at the W Hotel would be an improved experience by ensuring that there is always someone in the vicinity of the lounge so that ordering is smoother and faster. Whilst the lounge itself is welcoming, the upholstery is a little patchy and threadbare in places and so could do with a spot of TLC.
The Asian inspired afternoon tea is priced at £29 per person. Every element of the tea is available to refill, as are the teas which include a variety of green, white and black to choose from, as well as herbal favourites.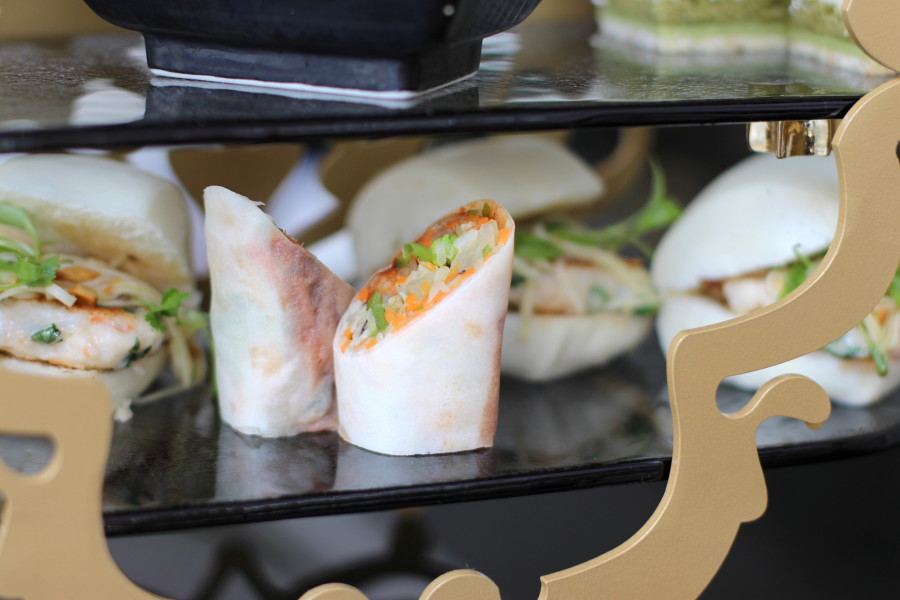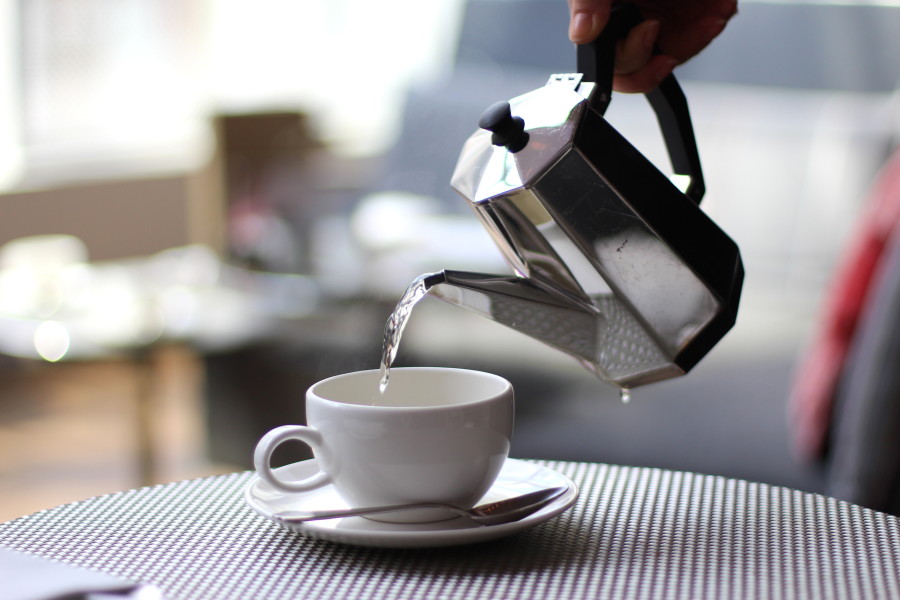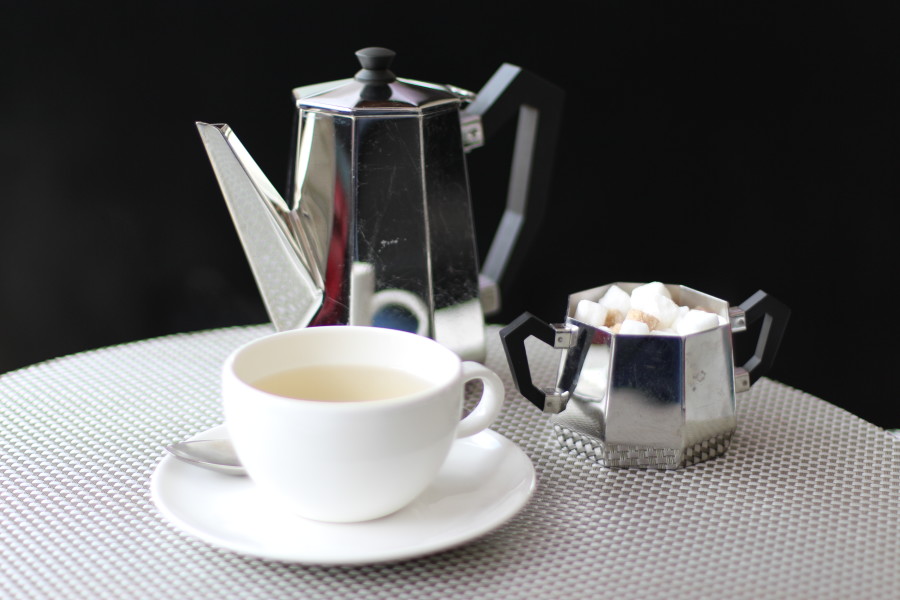 Tube: Leicester Square
Address: 10 Wardour Street · London, England, W1D 6QF
Tel: 0800 3252 5252
Website
I was invited to review