Summer evenings and a taste of Italy at Finsbury Square's Wolf II
I've only just realised what the connection between the restaurant name Wolf II and its Italian menu might be – Romulus, Remus, Wolves, Rome, etc. If the evening wasn't so balmy and the boxes of pasta from Wolf II weren't so fresh and flavourful, I might ponder the relationship more. But it's a rare 28C and the aroma of grated parmesan, torn basil and hot pasta fills the air. And I'm just far too content for a quarrel.
Wolf II serves an all-Italian menu. It's not really a fully-fledged restaurant though – the tiny kitchen, shaped like the cart of a streetfood vendor, is where you order your food from. Once ordered, you take a seat on the square and wait for it to be brought to you in boxes. The set up seems exactly right for a hot summers evening in London and in a location such as this.
Picnic tables and boxes of fresh, hot, pasta…
The menu at Wolf II is short – there are just a handful of starters and pasta mains – and once any of these dishes sell out, say on a busy lunch, then they're not available until the next day. Unfortunately for us, that's exactly what happened to the tasty sounding Frito Misto but, undeterred, we pick a few of the other options before settling down at one of the terrace tables.
The first items out are our starters; one box is filled with milky burrata, torn over plump cherry tomatoes and new seasons broad beans. It's a simple, but effective dish, and burrata is always a winner in my book. In another box is a salad of roasted fennel, doused in fragrant olive oil and fresh pepper.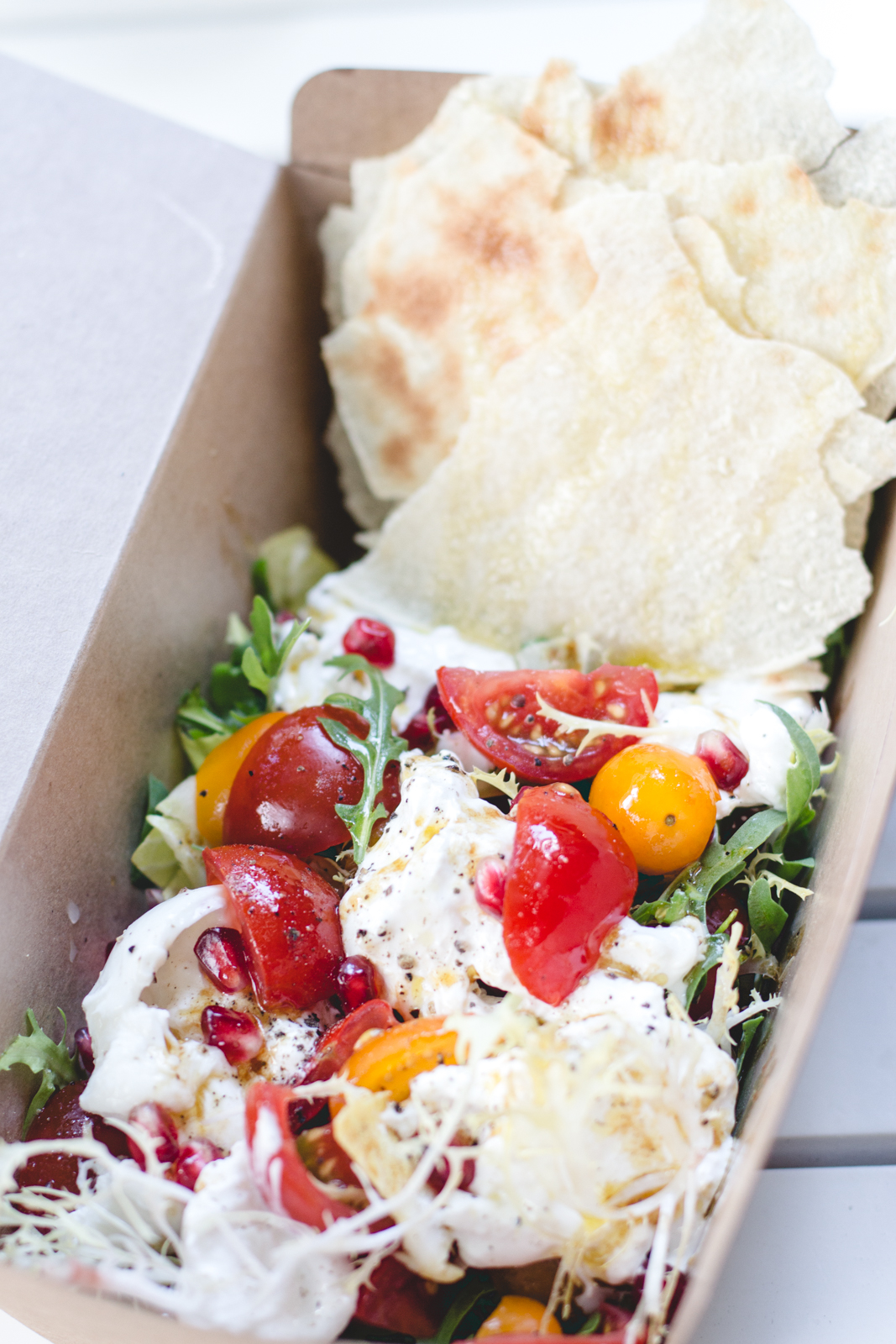 After a brief interlude, mains arrive…
Great big boxes, filled with steaming hot and freshly cooked pasta!
We love the thick ribbons of pappardelle with ragout, but the best choice is probably the simplest – spaghetti served with pecorino cheese and black truffle.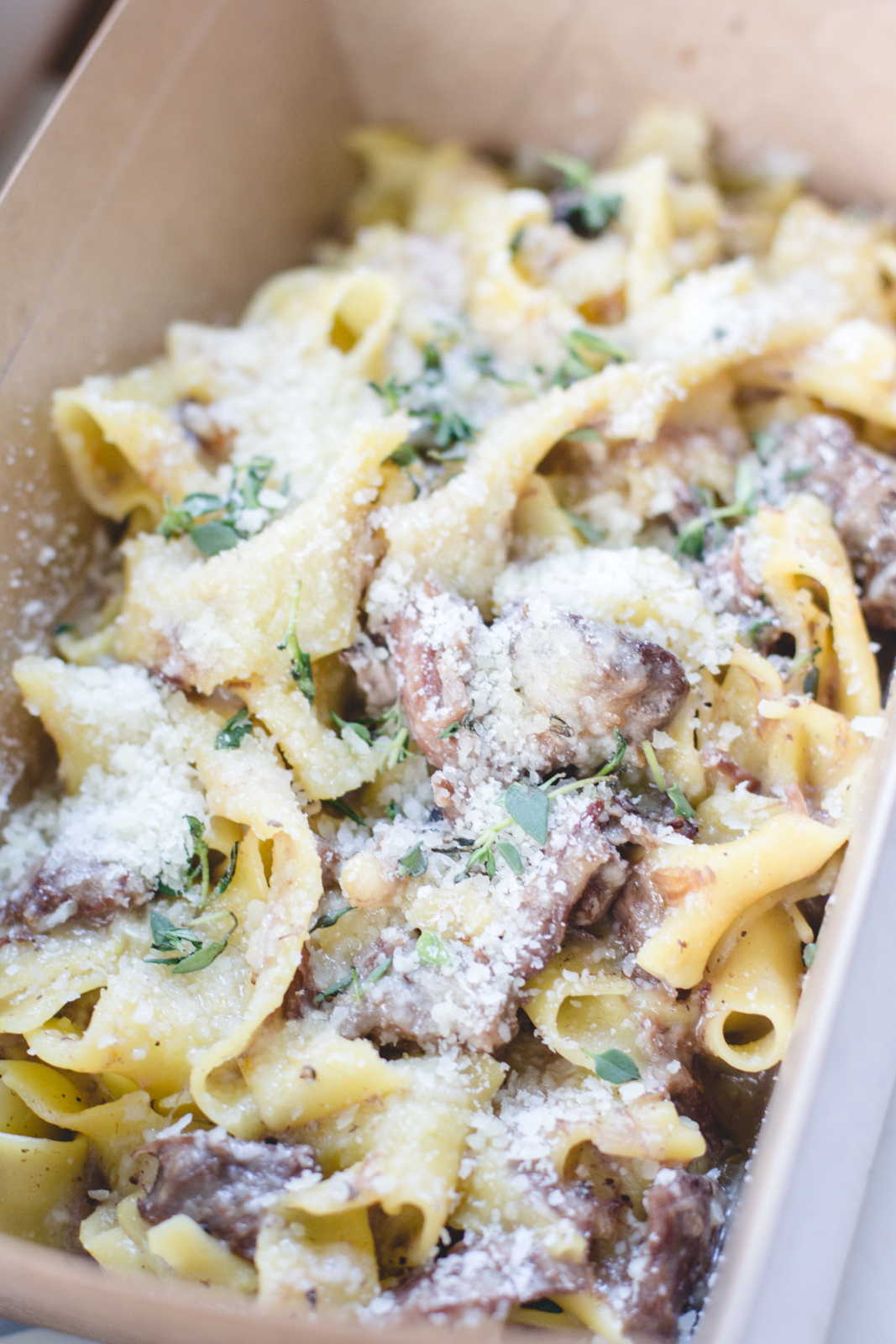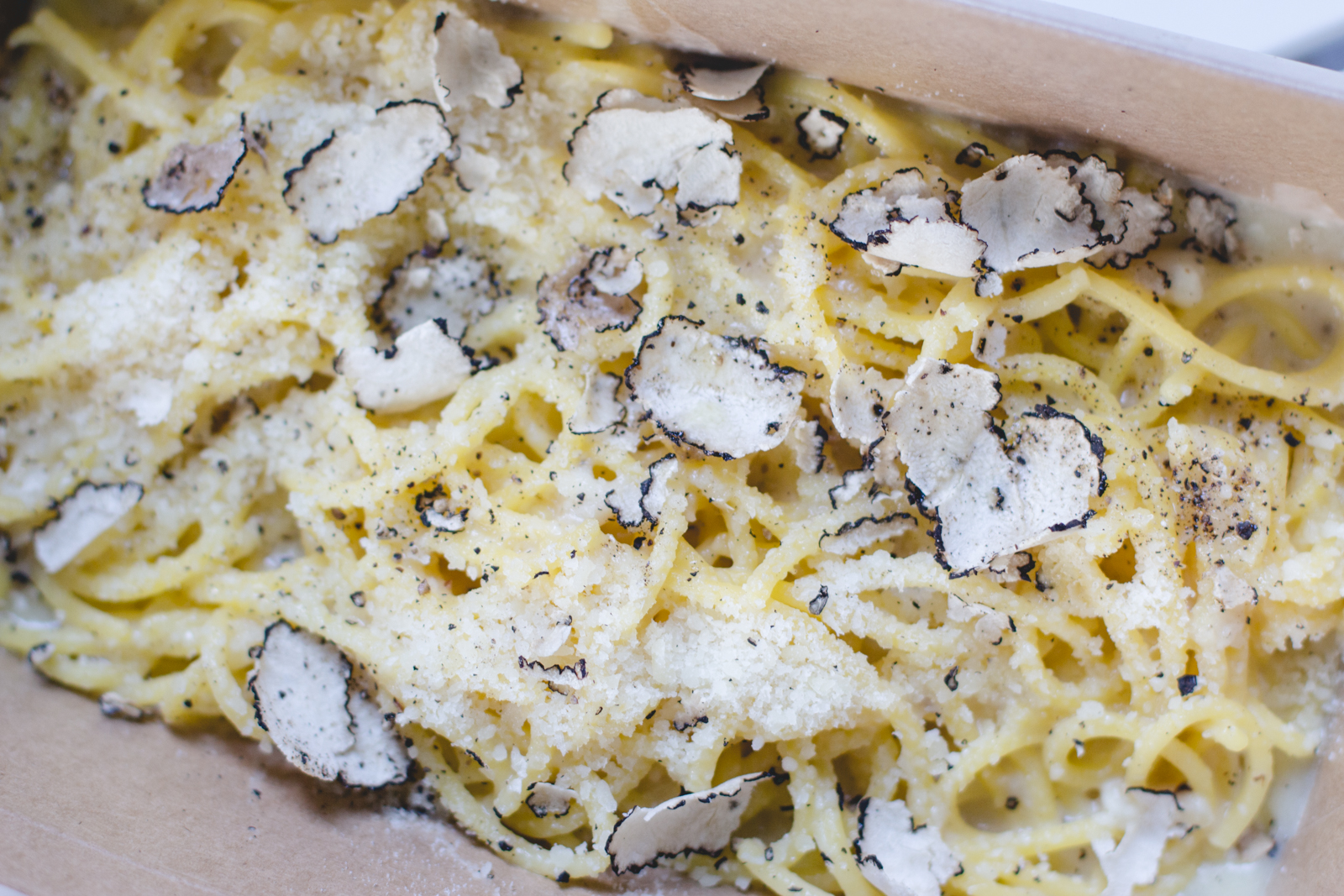 Then there are robust 'ears' of Puglian orecchiette pasta, served with slivers of chilli, torn coriander and al dente tender stem broccoli.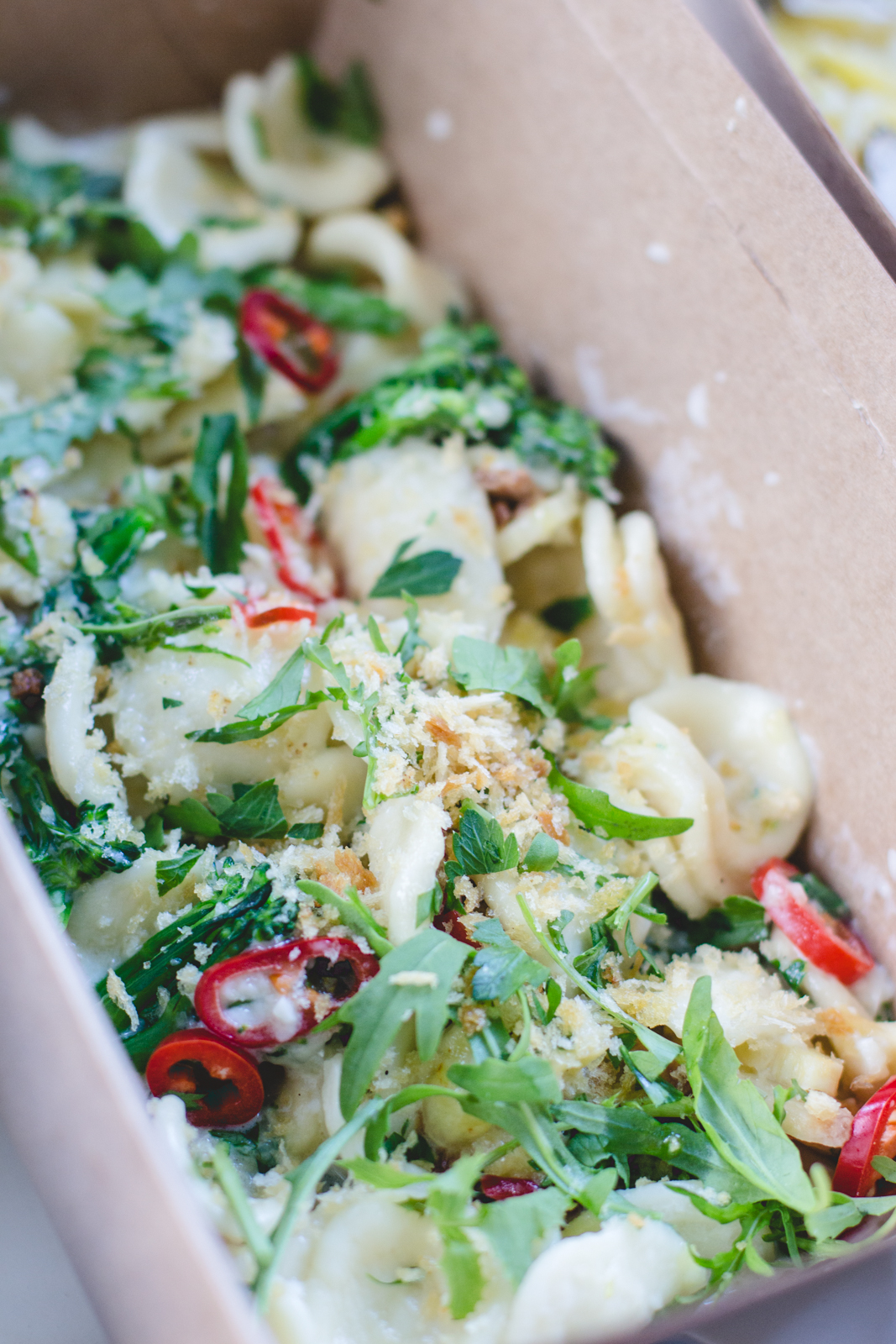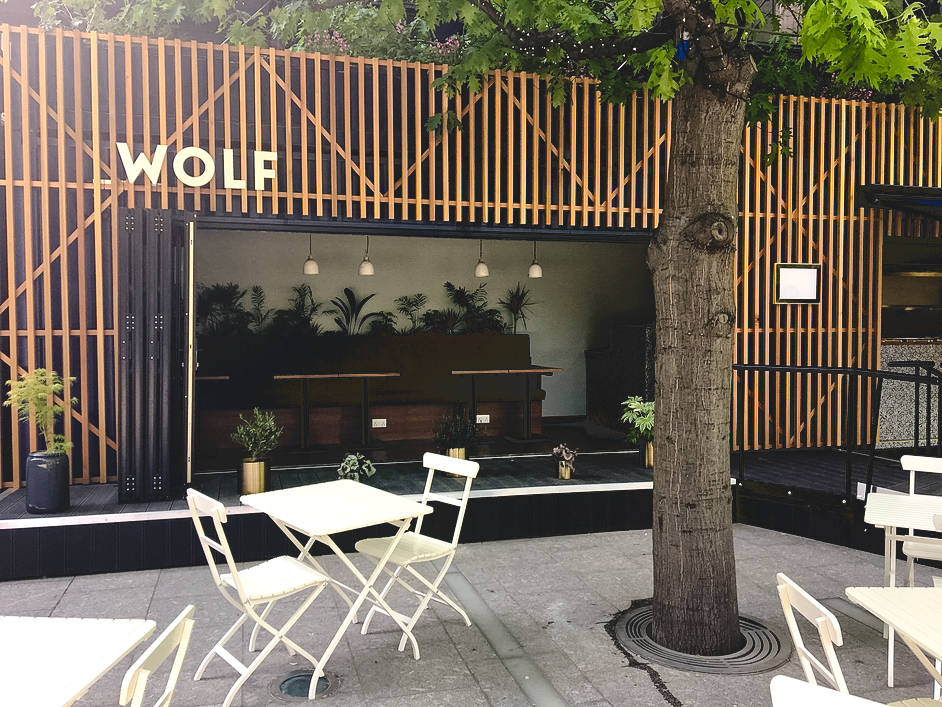 As the sky begins to darken, we end the meal with a couple of strong espressos and a honey-daubed polenta cake. It's been a decadent evening that has almost felt festive in this heat, and the food has been simply incredible.
Tube: Liverpool Street
Address: Unit 2 Finsbury Square Avenue, City, London EC2M 2PG
Website
Thanks to Wolf II for having us in. The meal was complimentary, but all views are our own and as ever we aim to provide useful and honest feedback.