Slick Fish market meets old school pub
Chelsea's infamous Kings Road begins at Sloane Square and passes deep into the south west of central London. Past the moodily lit designer boutiques, art galleries and vintage cinemas, and under the belly of Earls Court and Brompton Road, there is a building as old as time itself.
Well, I exaggerate – the ex-pub in question, formerly known as The World's End, has been in existence since the reign of Charles II. Three centuries and a sensitive restoration later, the site is now home to The World's End Market, a flourishing fish restaurant with the historic charm of a Grade II listed building.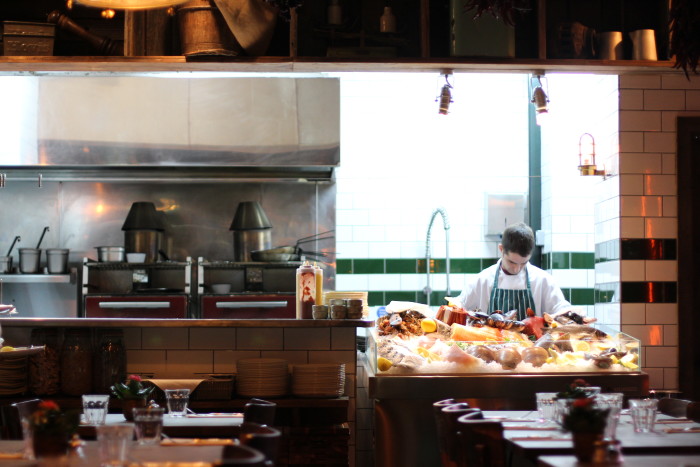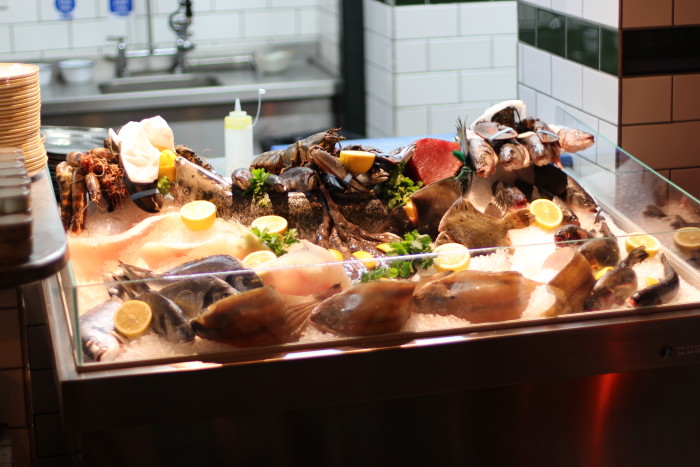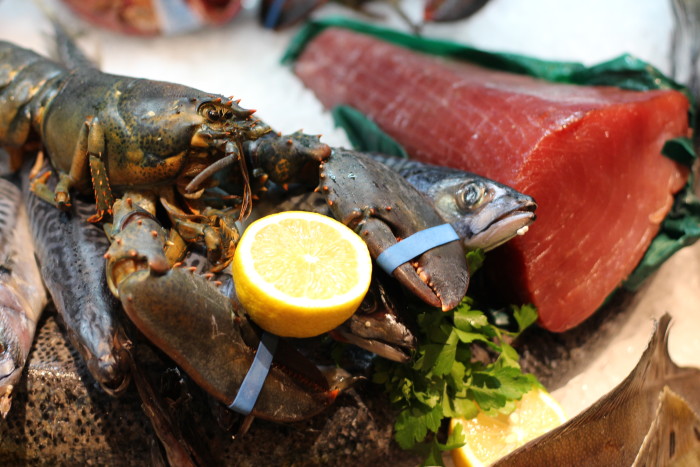 The pub of old is expertly retained in the building's façade, whilst the original structure ensures that the insides are biliously spacious. To one side of the L shaped ground floor is the buxom curve of a bar. Towards the back of the chamber is a fish display so fresh that the lobsters are still squirming. The 70-cover restaurant is outfitted in mossy leather, puckered with rustic studs, high ceilings hung with dried herbs, reclaimed wood and brushed copper detailing.
The food is dominated by fish, with starters boasting truffle splashed carpaccio and tartar, or boiled octopus sliced thinly and dashed with olive oil and paprika. Those less enamored with seafood are still well catered for with white asparagus, poached egg and parmesan, or burrata with creamy artichoke. For mains, expect an ever changing array of seafood including Brixham cuttlefish and plaice, Scottish langoustine and monk fish, skate wings from Bidford Bay, whole wild sea bass from Anglesey or Gilthead bream from the choppy pacific.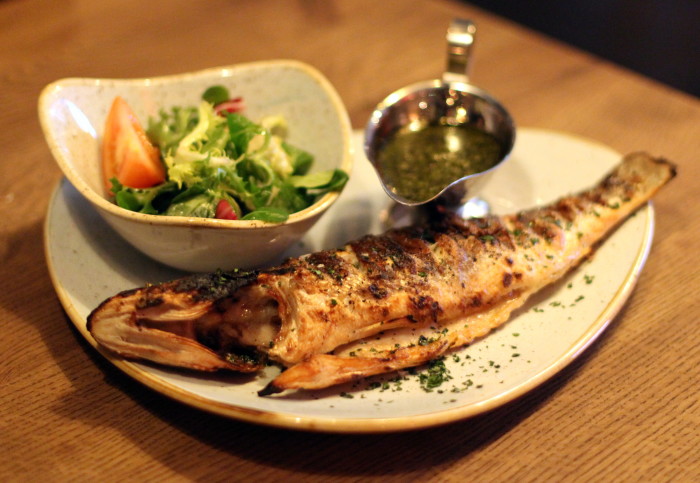 Also on offer are hulking cuts of meat hanging in a fridge made entirely of glass and set into the wall, from which can be chosen British T bone, rib eye, fillet or sirloin steak with chunky mushroom or peppercorn sauce, or choose from a lengthy burger menu. All mains are served with a leafy side salad and fries, whilst additional sides include roasted Mediterranean vegetables and truffled mash.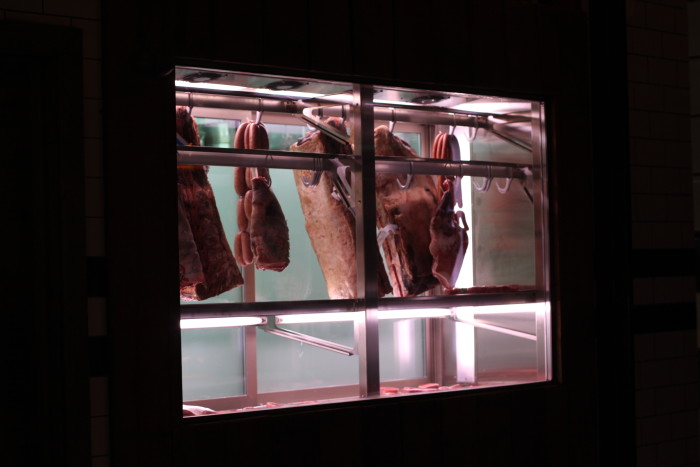 The order of the day is elegant simplicity, where prime ingredients are largely left to do their own thing. For a fish and steak restaurant, I think that's entirely the right way to go. Desserts too are unembellished, with chocolate fudge cake, carrot and orange cake and chocolate fondant.
Tube: Fulham Broadway
Address: 459 King's Road, Chelsea, SW10 0LR
Tel: 020 7352 2150
Website: www.theworldsendmarket.com
I was invited to review The World's End Market