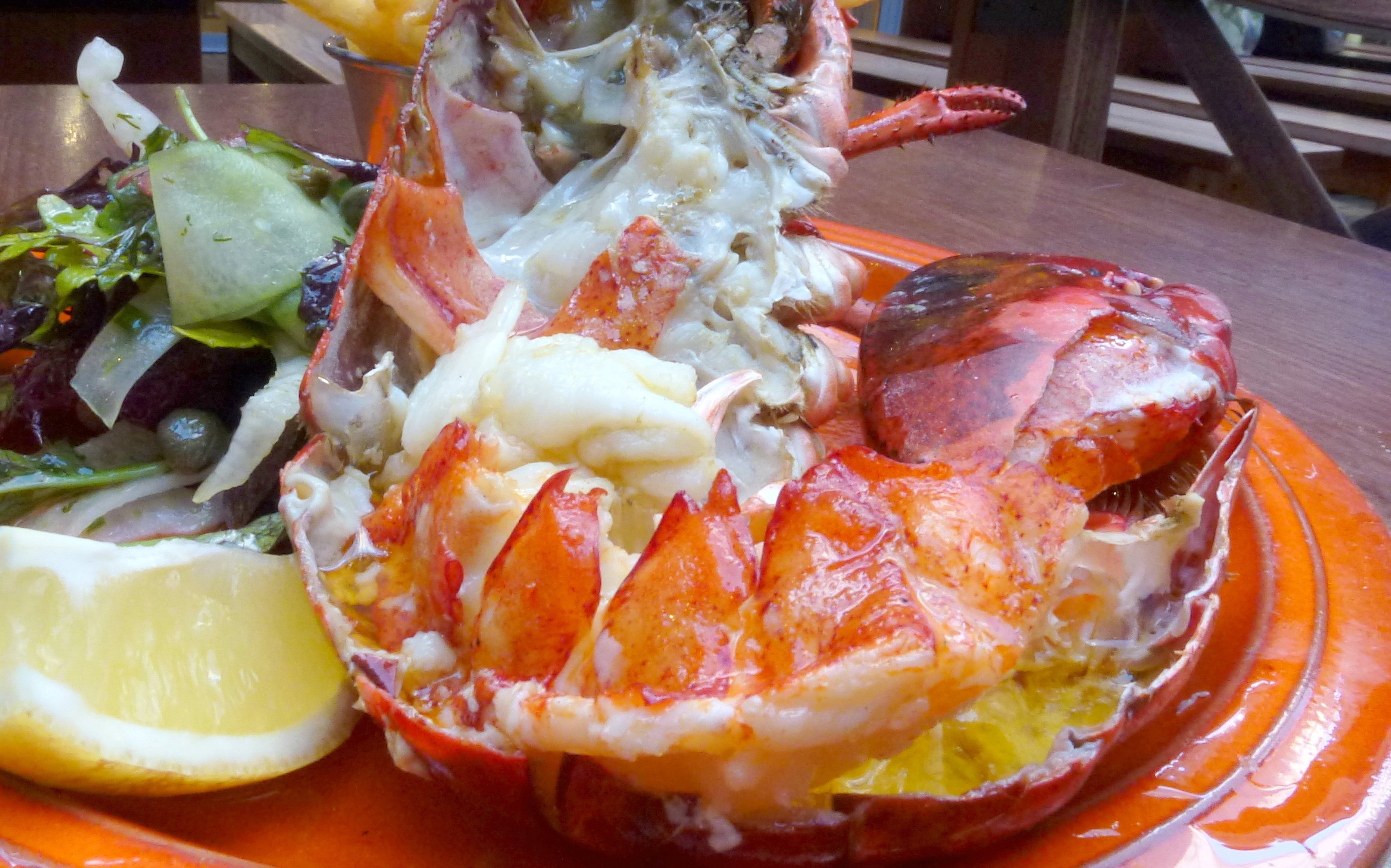 Satisfaction guaranteed at this sparkly new seafood place
8/10
The Wright Brothers Soho joint is the second branch of their seafood restaurant in London, with a special focus on crustaceans and oysters. Being that I am not a particular fan of the former and less so of the latter, it is not oysters that we come for. The advocates of those most famous of aphrodisiacs, however, might find some comfort in the fact that I at least try them here. Opting for a whole 6-strong oyster platter is a little much for this disbeliever, which is where the 'surf boards' come in handy.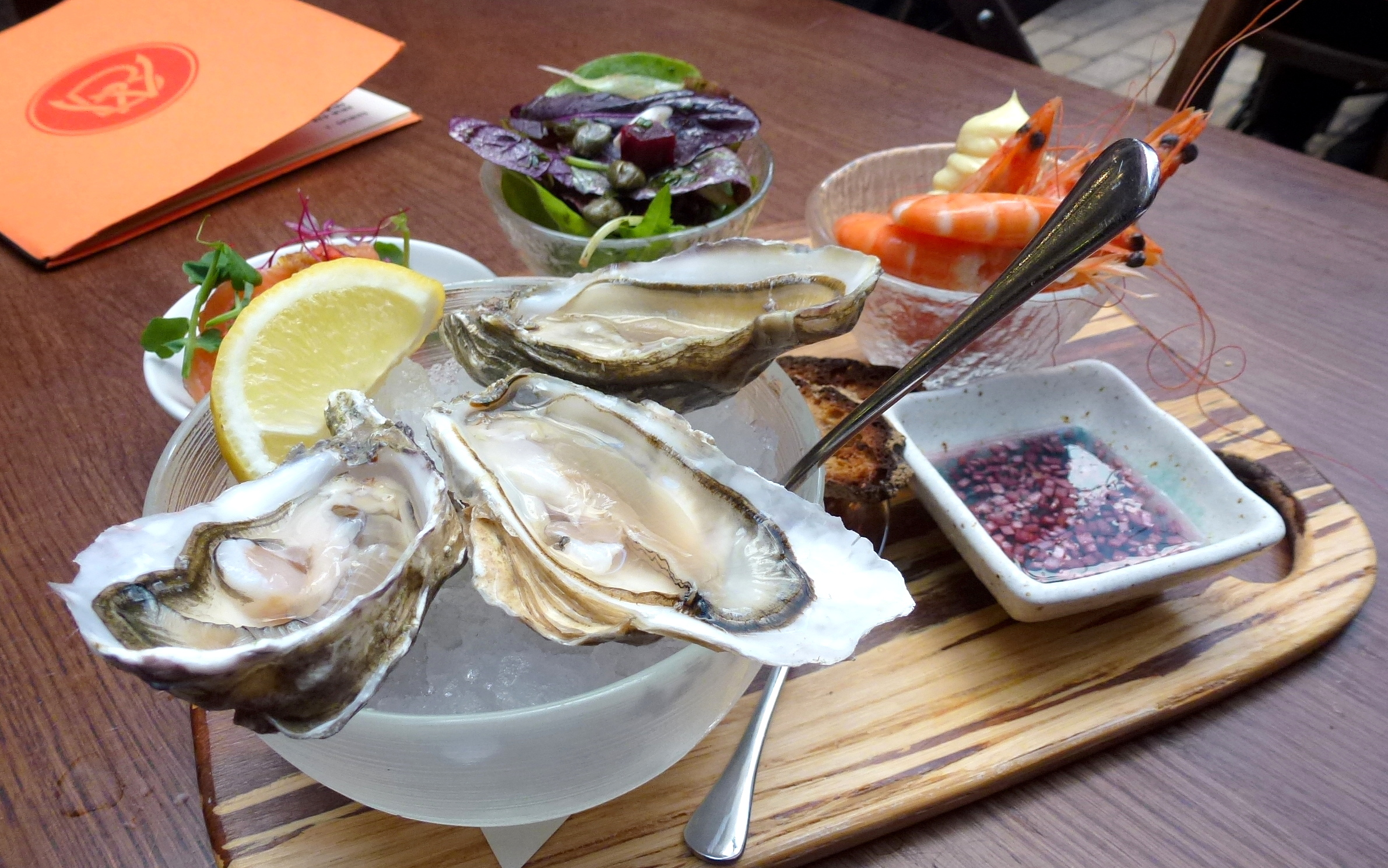 Early bird eaters can opt for these 'surf board' platters before 7pm from Monday to Saturday, with four alternatives to choose from. They present a broad spectrum of options from the main menu, and it seems only logical to share one as starter whilst another makes itself useful as a main. The starter 'surf board' holds a cacophony of different items including three Jersey rock oysters laid out on ice, Var salmon ceviche, Atlantic prawns, leaf salad and toasted rye, all under £15. Value for money doesn't even begin to describe the satisfaction; a feast of sea creatures laid out like jewels to sup on. Well, except the oysters, whose mystic charms have not yet rendered me a fan, although I am sure they are fine specimens.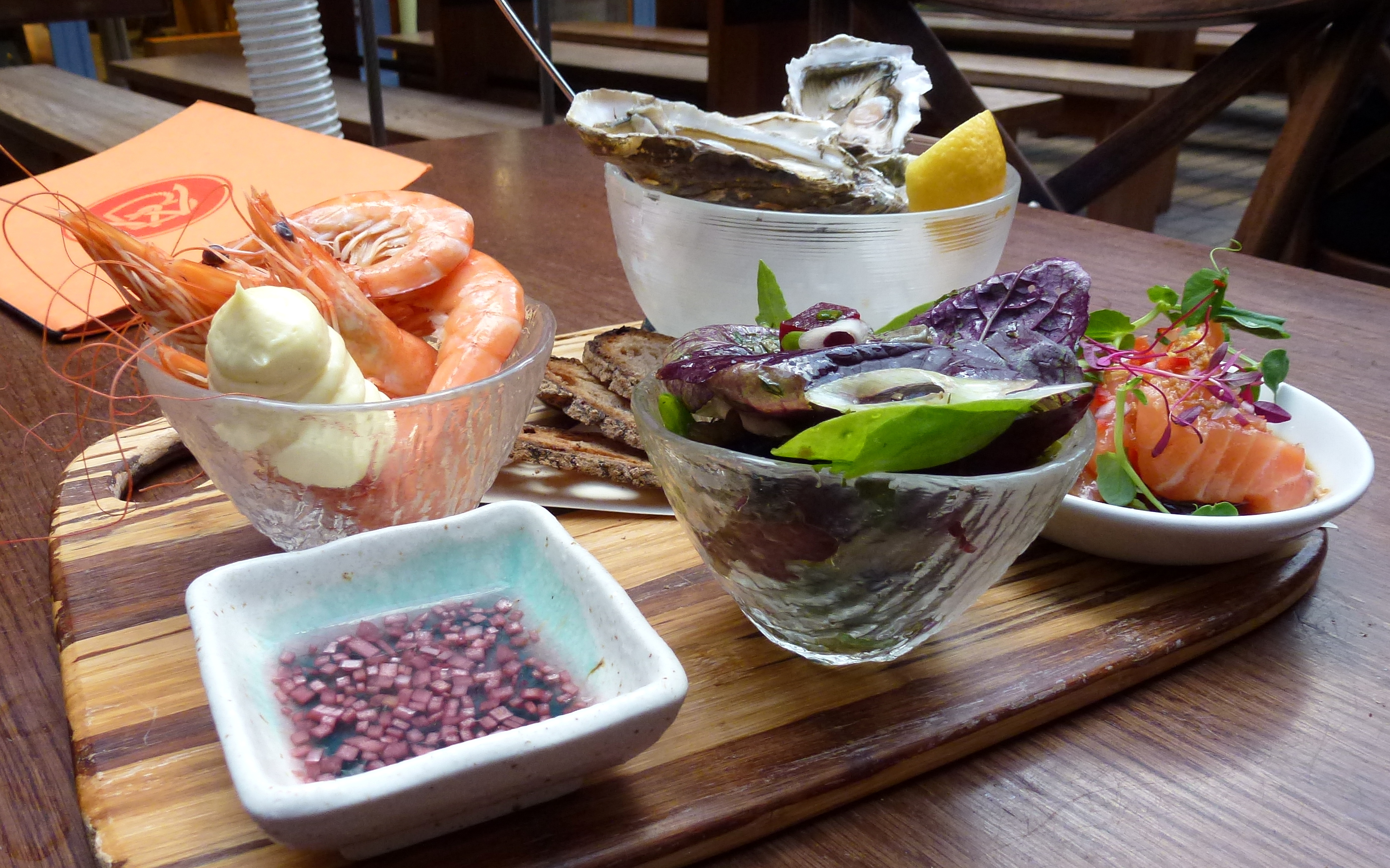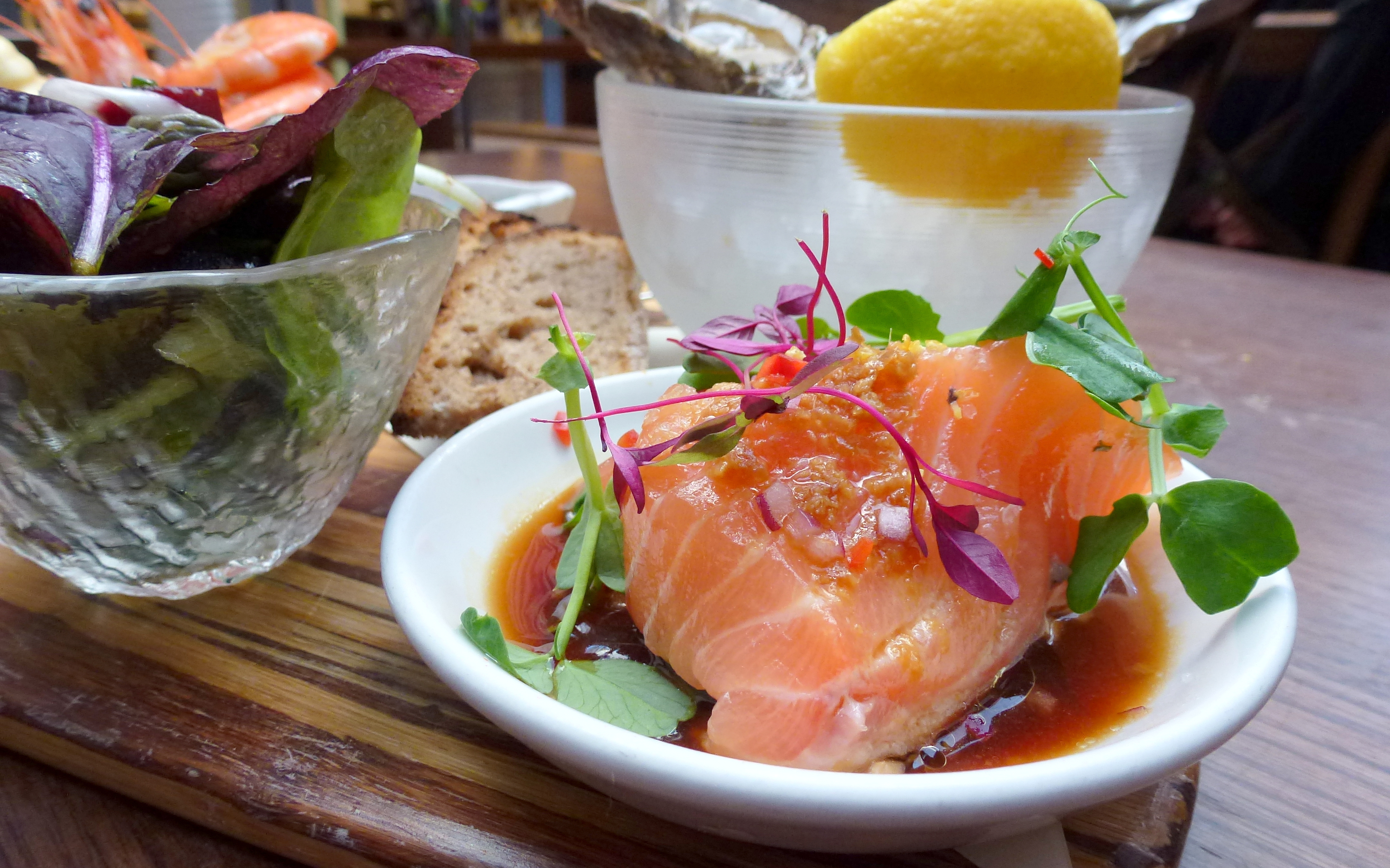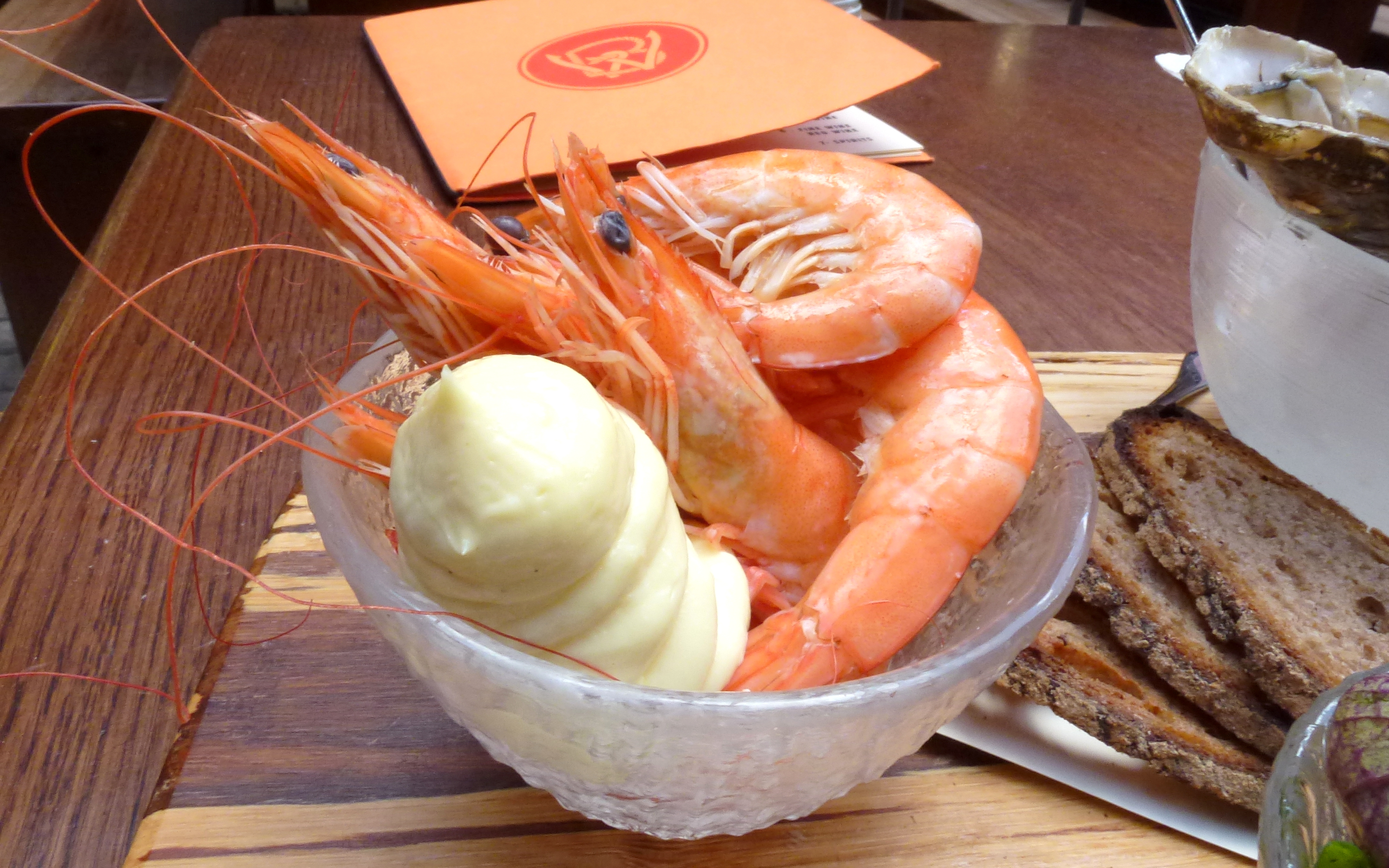 The next 'surf board' maintains standards, offering a fillet of mackerel with shimmering skin seared and blistered under heat. Under the fish, a rich lemon and hazelnut couscous served with roasted beetroot salad and fierce pickles. A simpler offering sees half a lobster served with chips and salad – at £25 it is a fiver more than the same at Burger and Lobster but well worth the extra money. At Wright Brothers the lobster is braised in a joyous amount of garlic butter and then helpfully loosened from its shell. Plucking those hot chunks of butter-browned flesh from claw and body is made all the more easy, and for that I am utterly grateful. The more traditional option of a fruit de mers platter is available also, where each item can be individually picked to create your own – choose from razor clams, winkles, whelks, langoustines, whole crabs, mussels and more.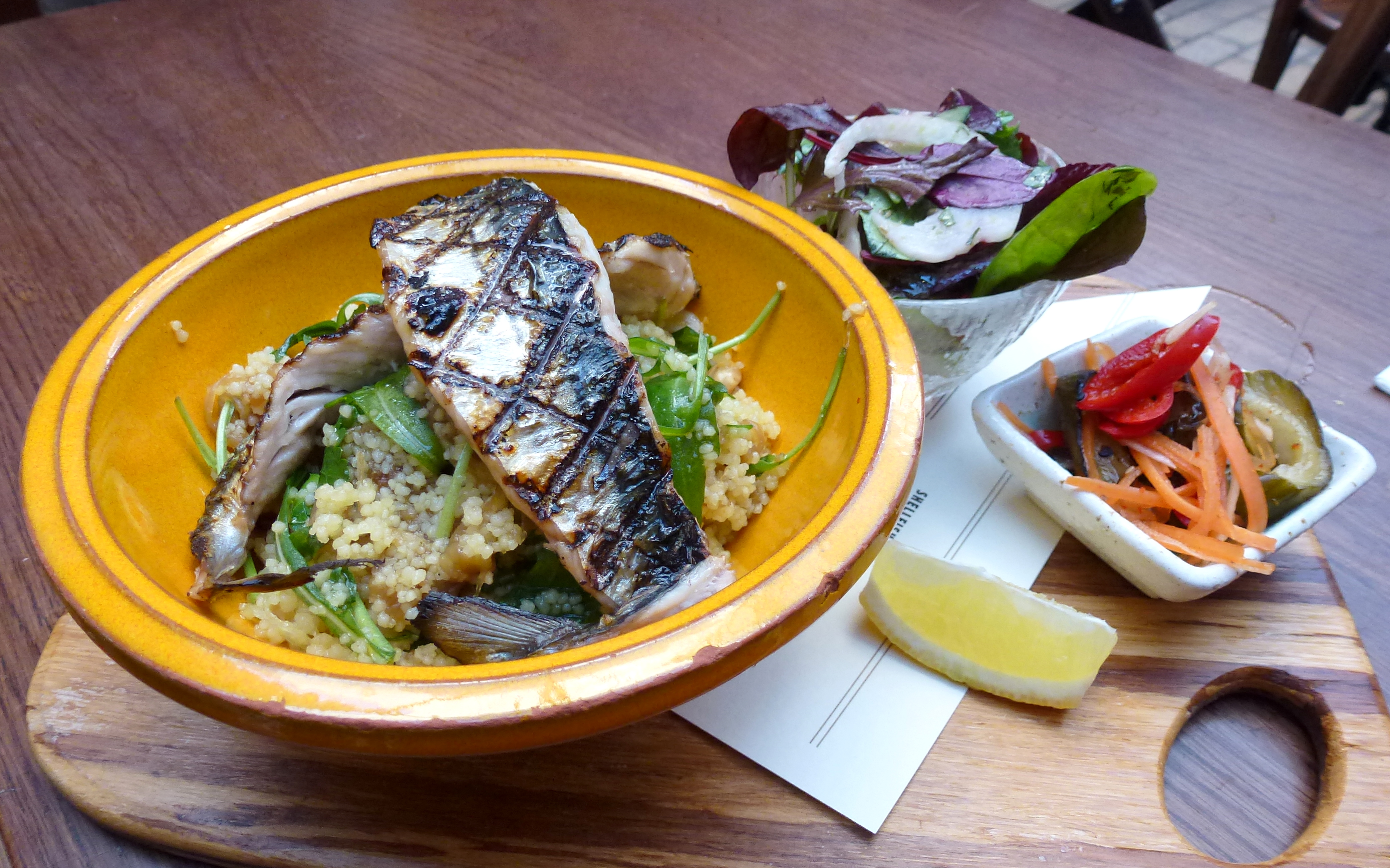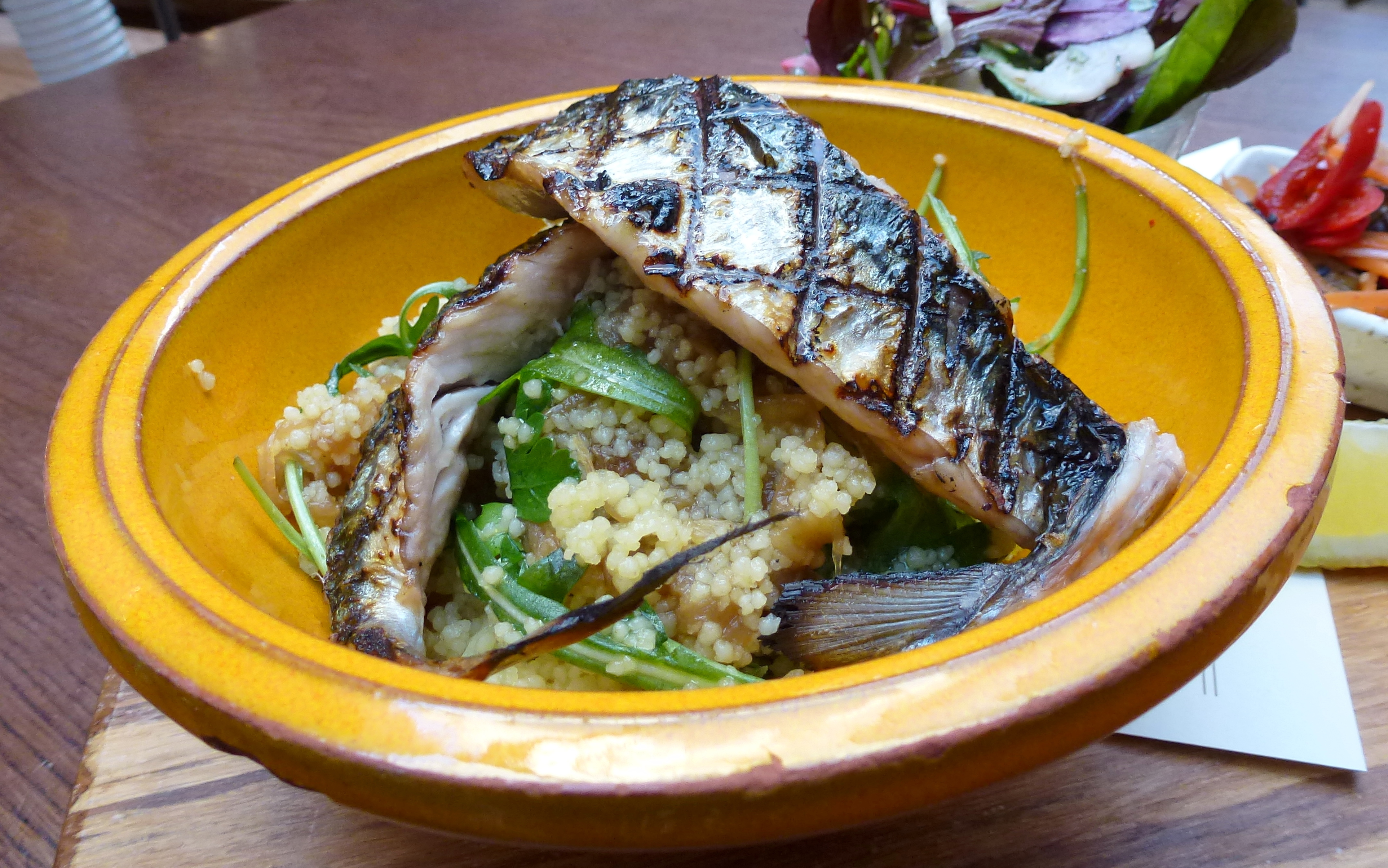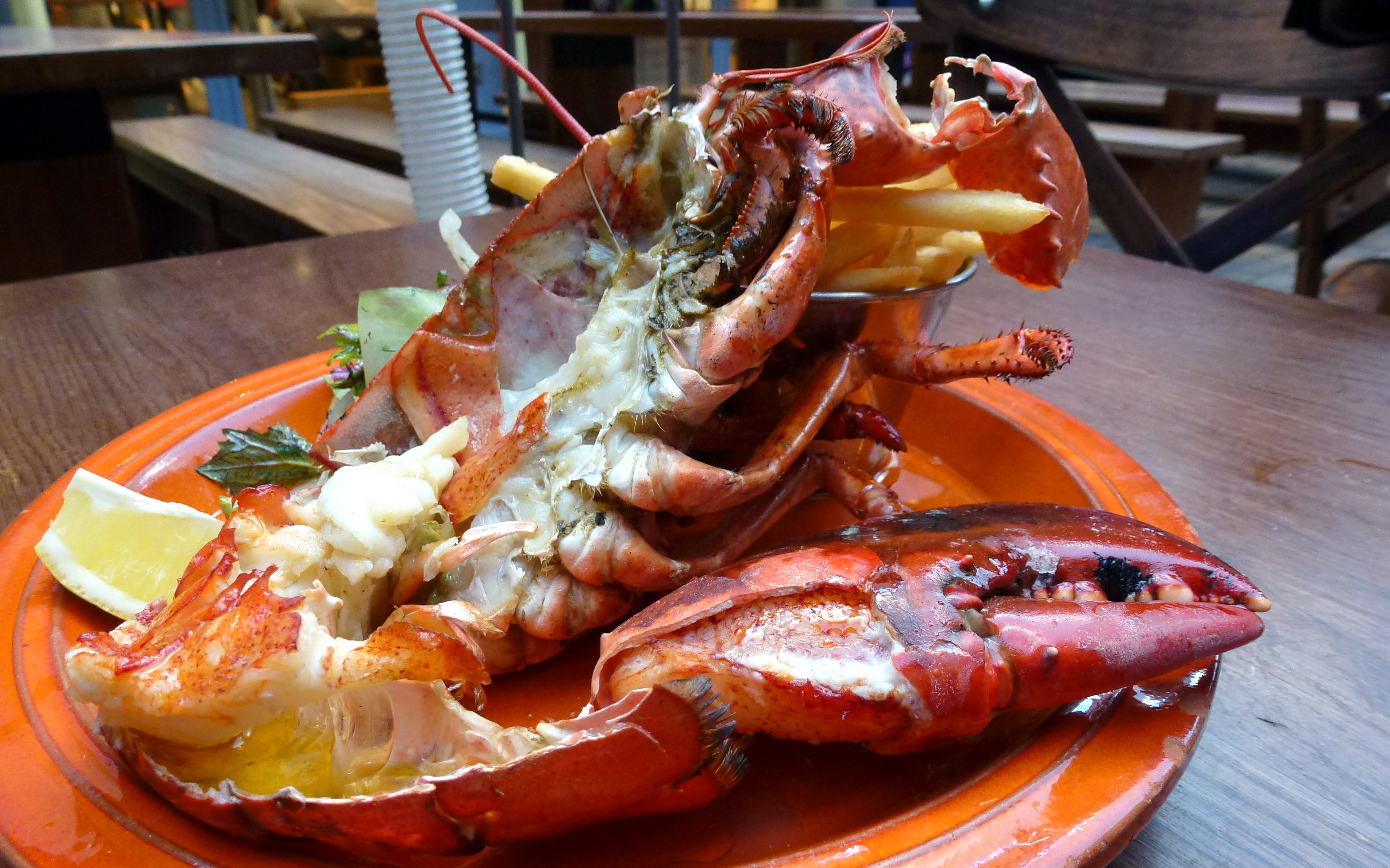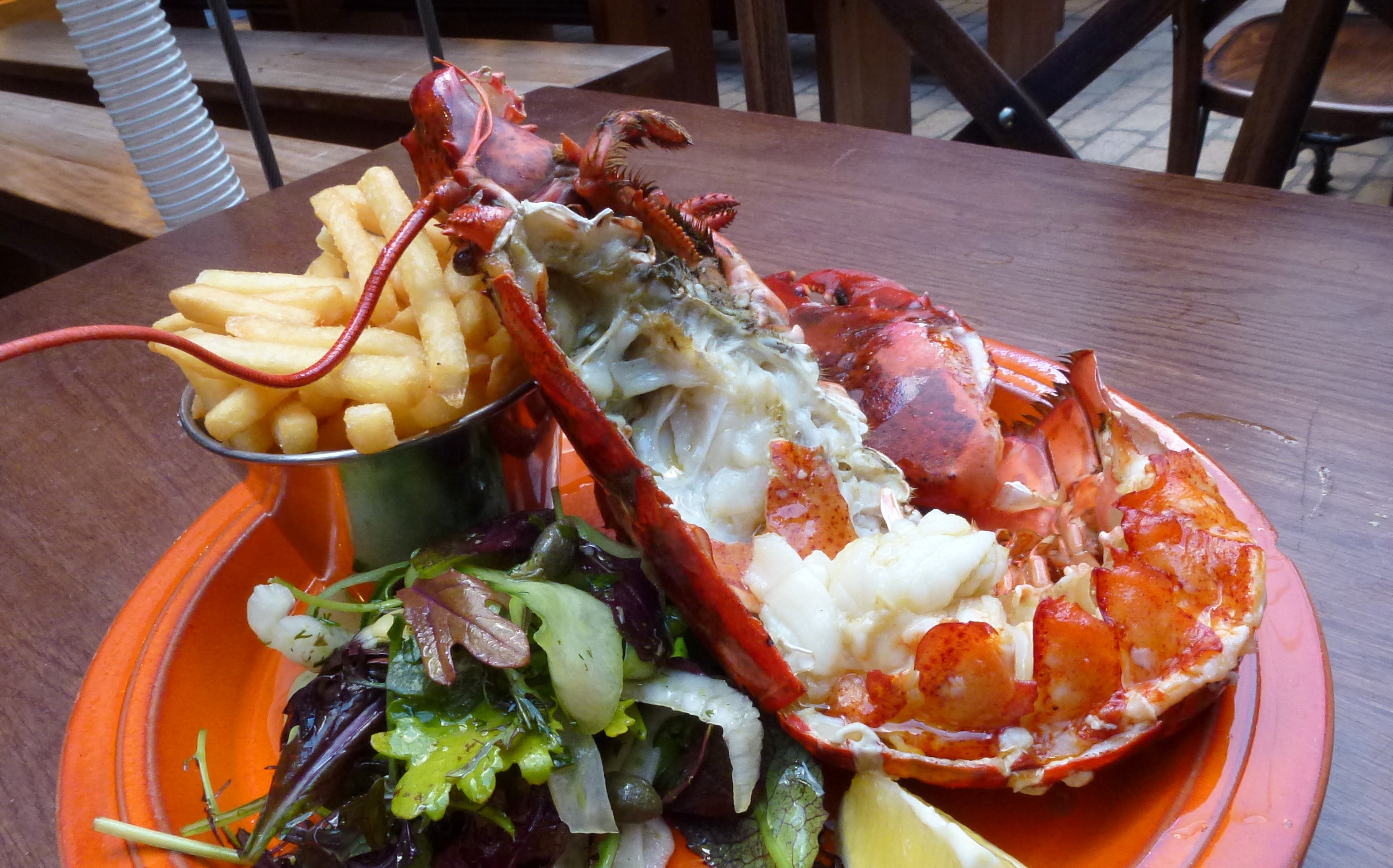 Chocolate fondant and an almond financier finish things off nicely, both being excellent examples of their kind. On a warmer day, all the above can be had al fresco in the airy Kingly Court, otherwise there is plenty of room in the triple tiered interior, including a basement floor overlooking the kitchen. Wright Brothers is a fantastic restaurant serving fresh seafood from our Cornish shores, just remember to bring your appetite.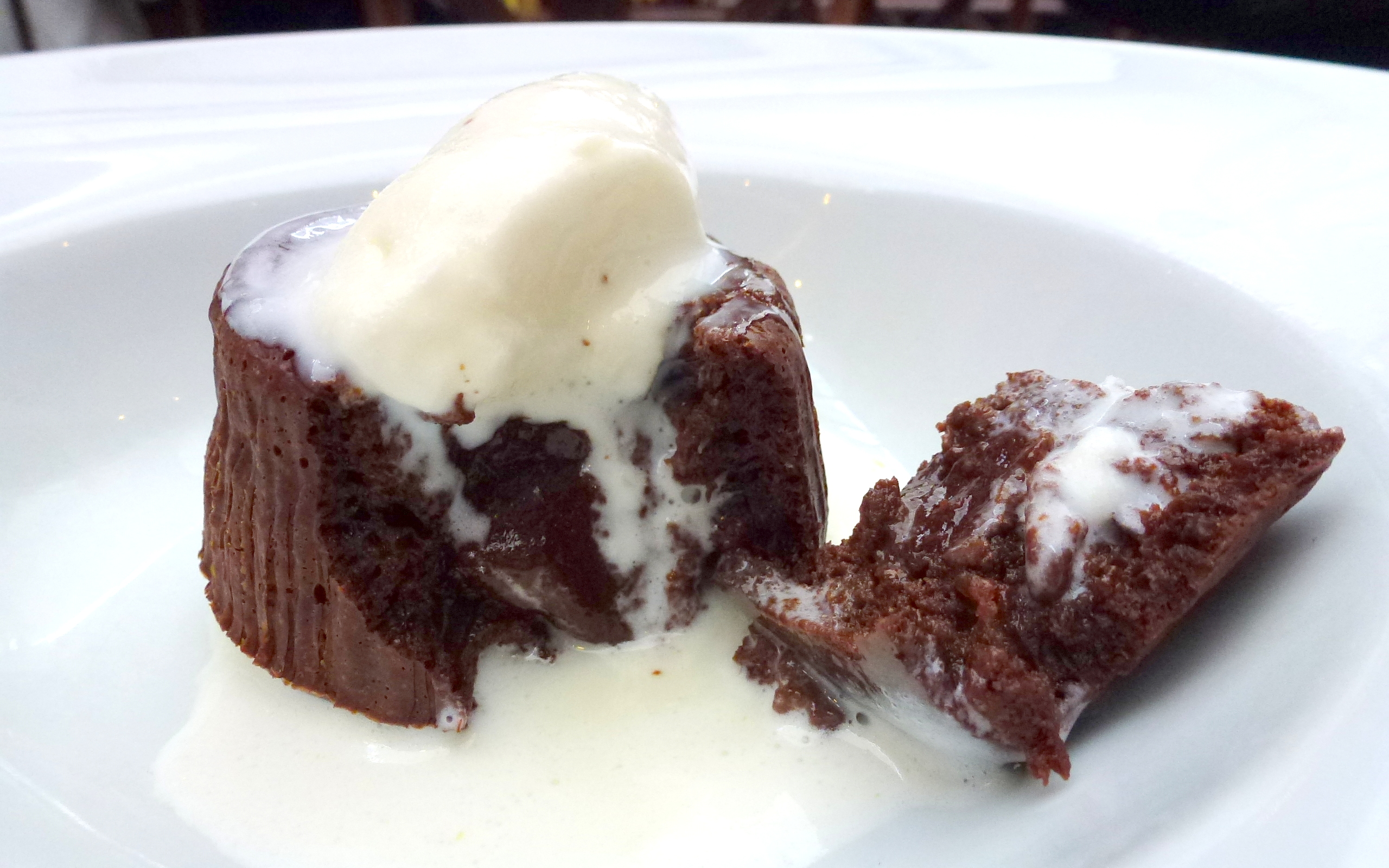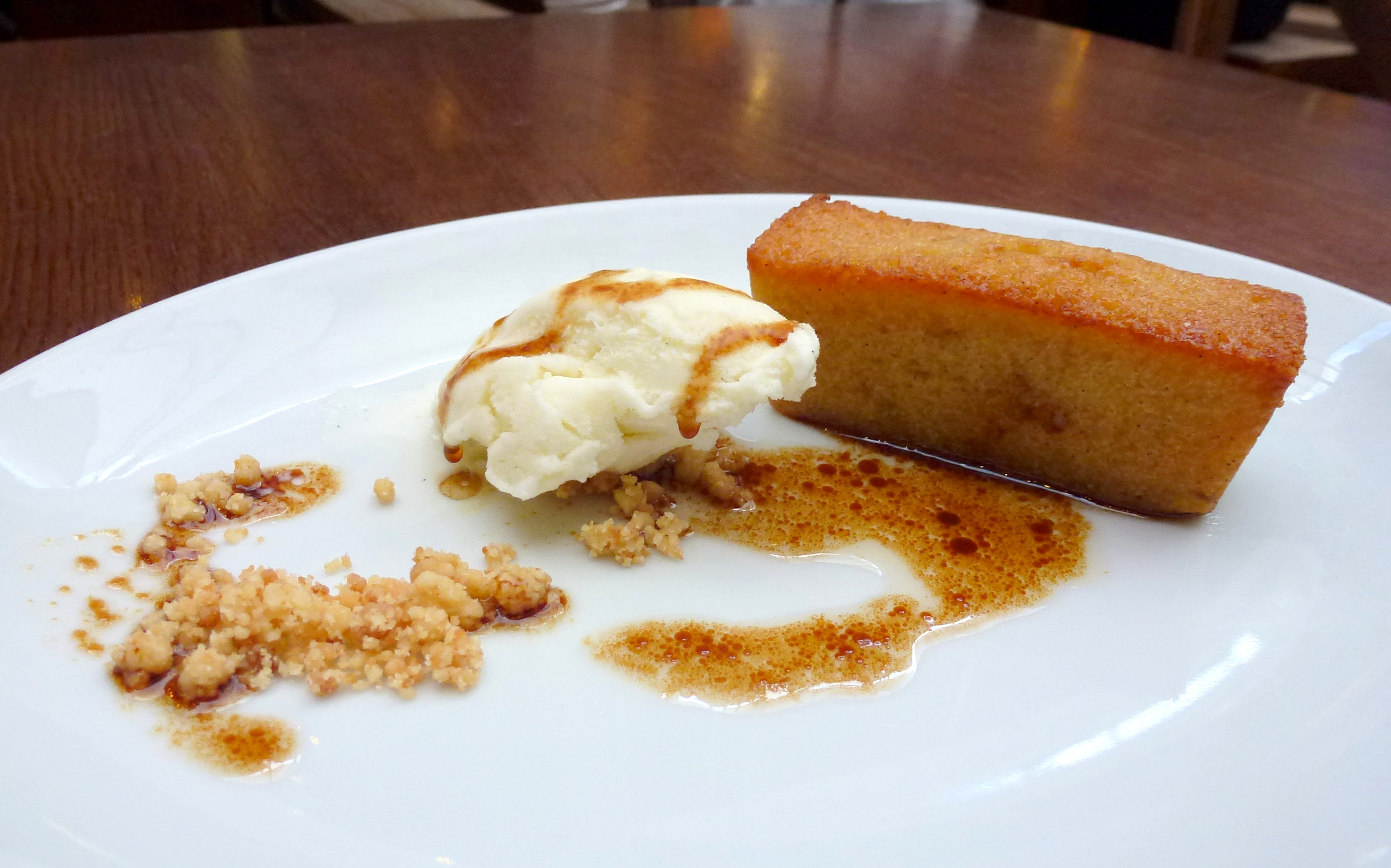 Tube: Oxford Circus