Innovative sushi and sashimi in Kensington
9/10
The words 'Without Soy Sauce – but if you want to' are emblazoned in neon on the restaurant wall, and underline the twist to Yashin sushi bar. The fish is served already seasoned, a philosophy based on traditional Edo-style sushi which negates the need for soy sauce to better appreciate the natural flavours of the ingredients.
Garnishes which are fully embraced include toasted rice, diced pineapple, jalapeño slivers, mango emulsion and tofu foam, finished with dashes of tangy yuzu, truffle or chilli oil, or a flash under a blowtorch – exciting times for the raw fish.
Proceedings begin with a selection dish of sashimi paired with garnishes which provide innovative flavour combinations, and are an absolute pleasure in the mouth. We then luxuriate in the Omakase 8 – 8 pieces of sushi with toppings which include samphire, parmesan and tomato spheres, ponzu jelly and bonito flakes.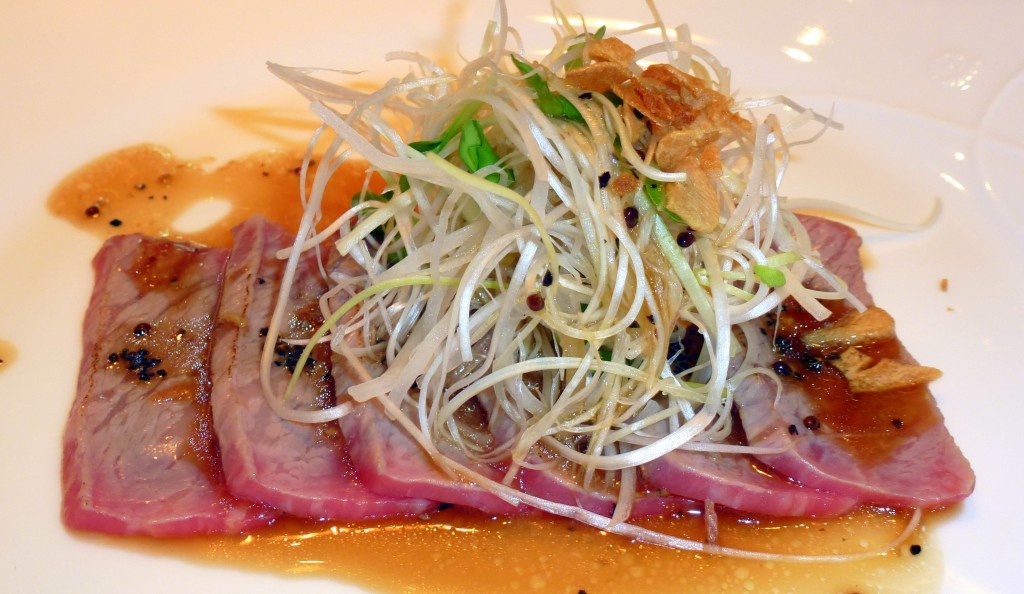 Less exciting are the Yasai maki of asparagus tempura and mixed vegetables with tomato sauce, and the more traditional tuna maki. Thinly sliced Wagyu beef loin carpaccio with wasabi dressing is lightly seared and provides a certain visceral pleasure in consuming the tender pink flesh.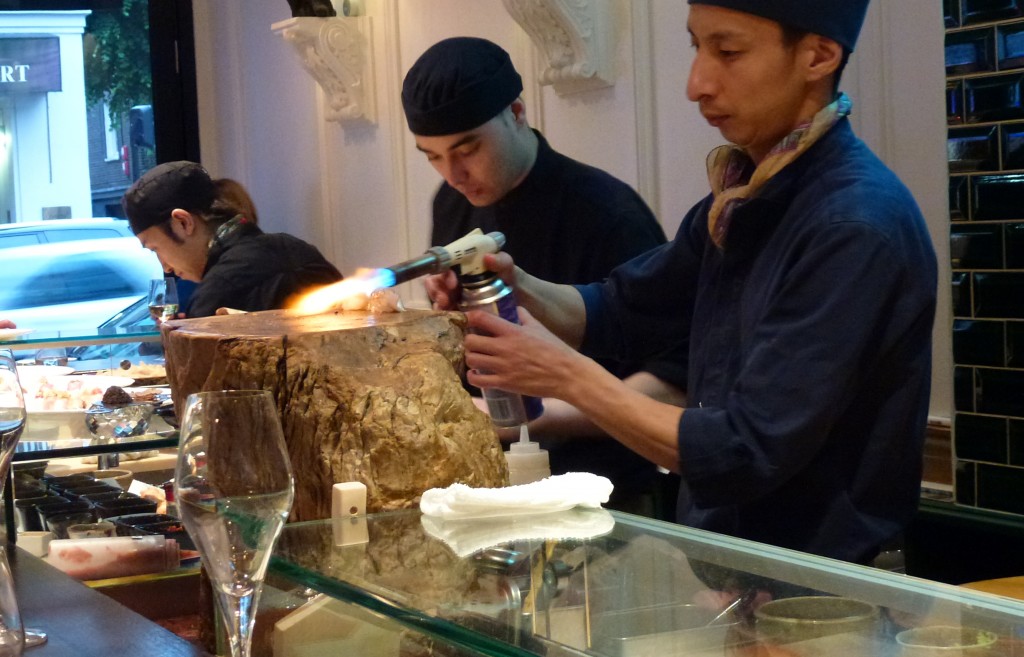 Dessert is a shared ball of white sesame ice cream which comes with a mini fruit salad, and is enjoyable but not the belle of this particular ball. Service is highly attentive, average price per person is £65.
Tube: High Street Kensington