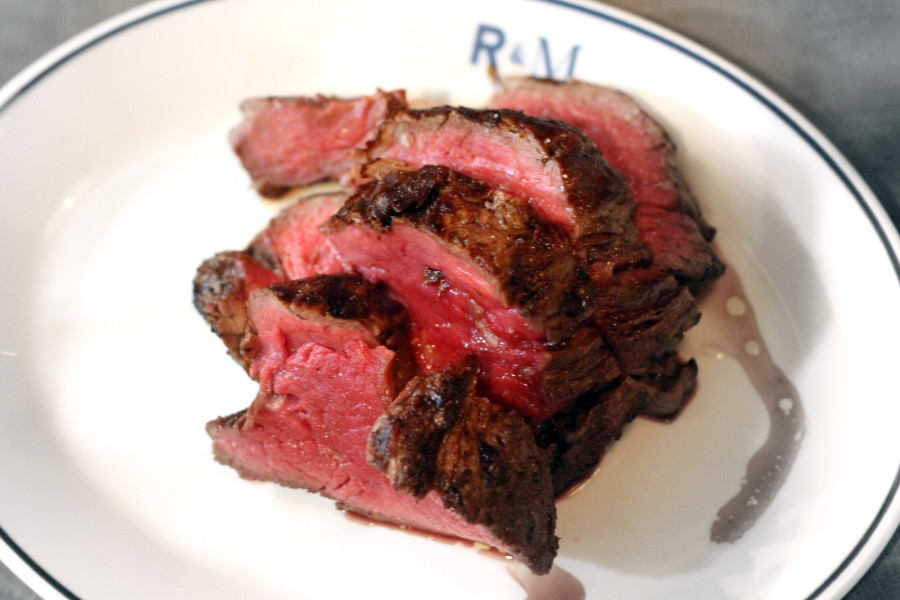 A steak focused restaurant from the guys behind Goodman and Burger & Lobster
While I'm not one for dramatic outbursts (ish), I was genuinely devastated when Rex and Mariano, one of my favourite and one of London's best seafood restaurants, closed suddenly and finally earlier this year. Whilst I loved it and went often, it's replacement turns out to be just as good – better in fact. The new restaurant is called Zelman Meats and is from the same people who brought us Rex and Mariano, Goodman and Burger and Lobster, and has been opened on the same site that Rex and Mariano used to inhabit. Instead of a fish based menu however we are treated to a continuation of excellence in the form of meat – and only meat.
The menu is a simple thing, chalked up on numerous blackboards throughout the leather-clad space, which declares a short list of starters containing three different oysters and a caprese salad, followed by mains of Chateaubriand, Brazilian Picanha and beef shortribs. The Chateaubriand is exceptionally well priced at £9/100g, especially when you compare that to a price of £13/100g at Hawksmoor, and is available to order in any size above 200g. This provides a kind of flexibility that I haven't experienced at any other steakhouse in London, and a cut like the Chateaubriand is usually only offered as a larger 'sharing' sized portion from around 700g – a size that is reasonable for perhaps three people but a little much for just a pair, especially when you add in starters and sides. I'm impressed and appreciative of both the price of the Chateaubriand and the newfound freedom of ordering however much of it that you would like.
The steak is immaculately handled; the Chateubriand, a ripe cut from the tenderloin fillet, can be requested either pink or well done, and the former is absolutely exemplary. Our 300g cut is sliced into inch think slices, each bearing a blush that speaks of careful cooking, deeply red in the central parts and charred beautifully and delicately on the periphery.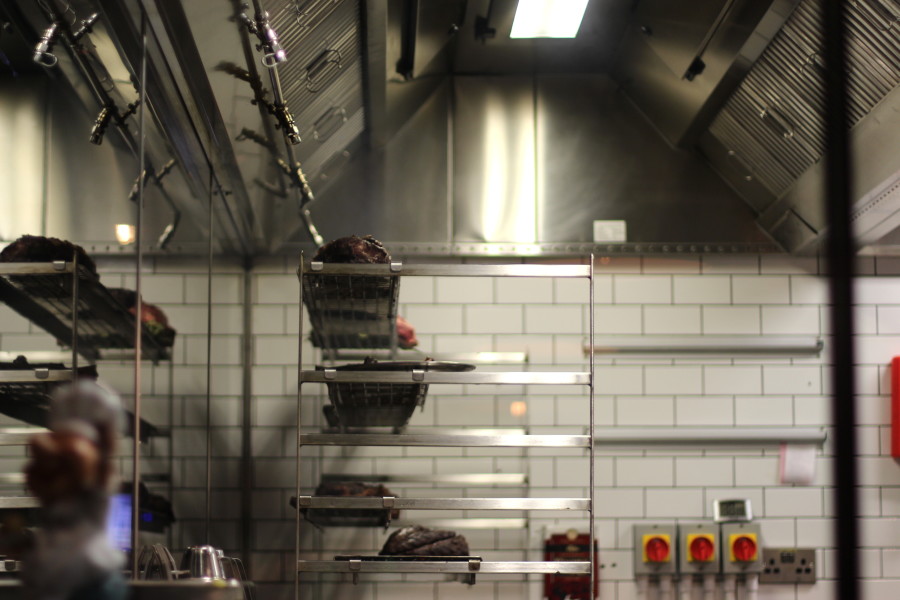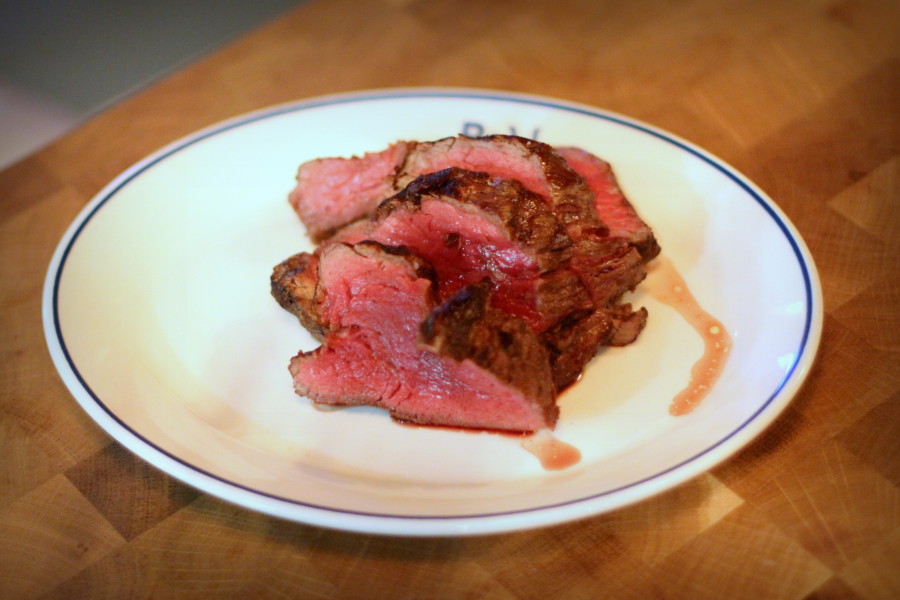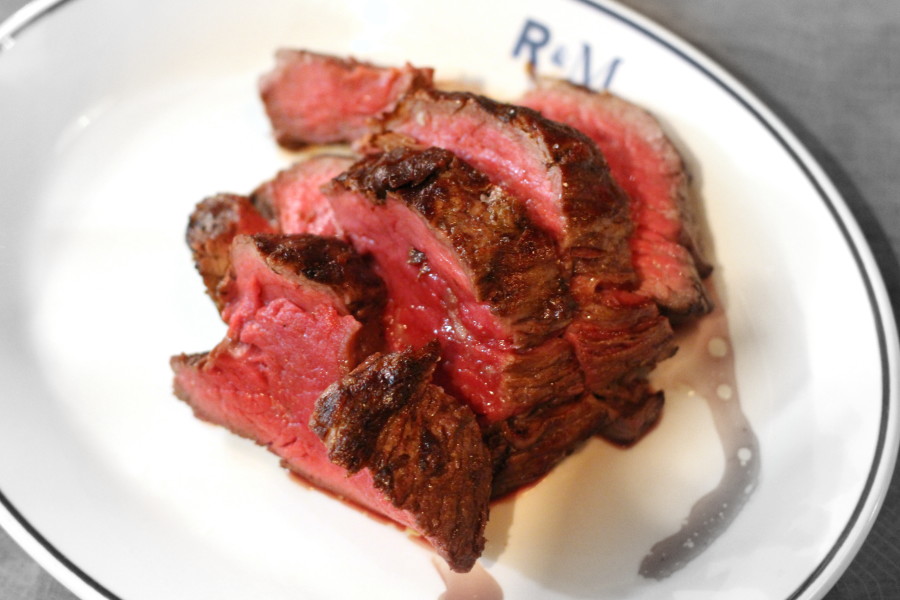 We also try a portion of the short rib (£12 per rib) served on a bone of Jurassic proportions, the meat layered thickly on the lateral cuff and lined in soft fat, both melding together in sweet mouthfulls. The flesh of the thing pulls away easily from the bone, and is so good that we practically inhale it, in between breathing heavily about how good it is to each other. It's a viscid, glorious, juicily succulent experience.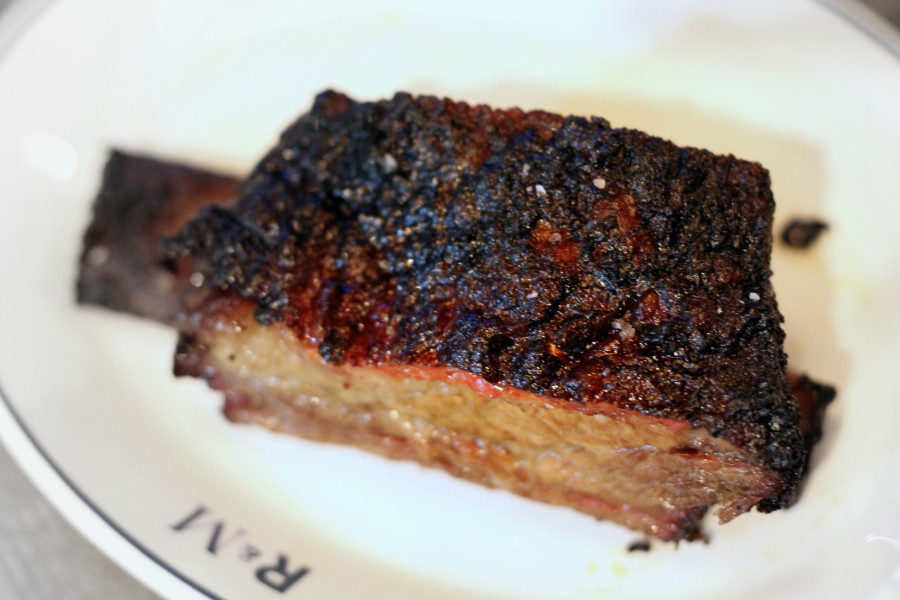 Sides are also something special – my favourite is courgette cooked such that the outsides are blackened and thick, and the insides buttery and melting. Both halves are topped with mint and feta, which works incredibly well and are oh-so-moreish.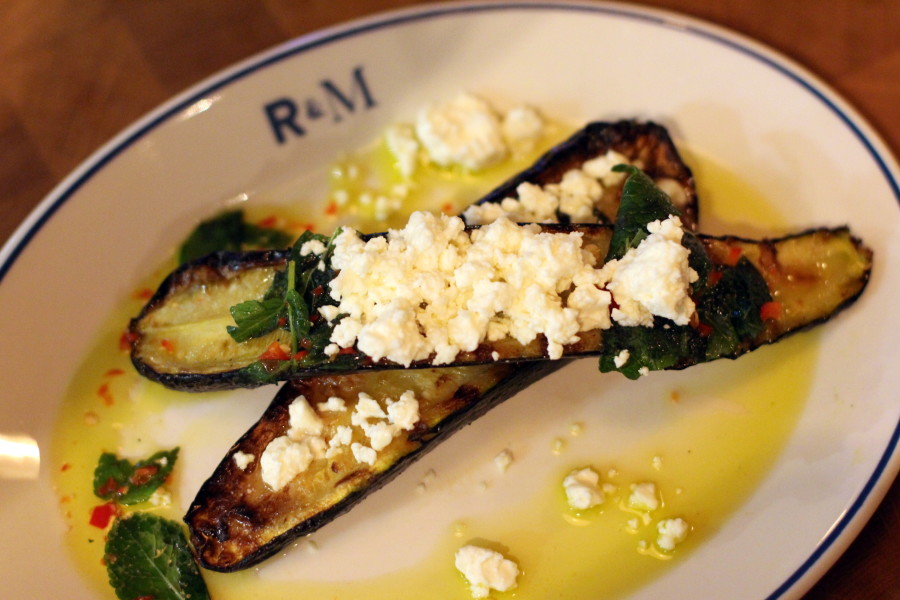 Mashed potato is so smooth that I would guess an almost equal ratio of butter to potato, and we also enjoy three portobello mushrooms, cooked again such that the fungi are cloaked in a pretty char, and tenderly handled within.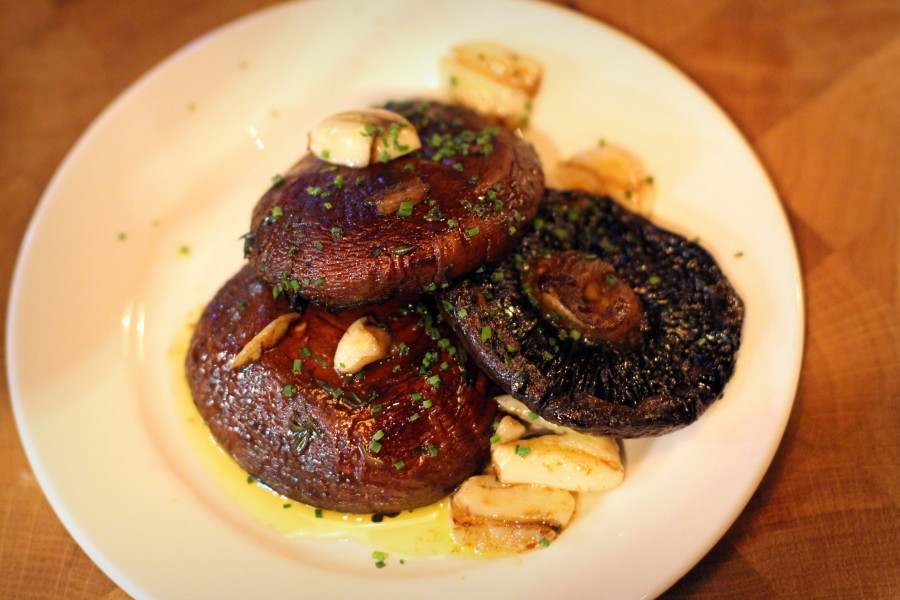 Apple pie is the only order of the day for dessert – which may or may not be expanded in future. Crucially however, the pie is brilliant – made of pastry that melts in the mouth before revealing hot apples made caramel and soft, paired with a simple vanilla ice cream and excess of whipped cream. It is the perfect end to the perfect meal.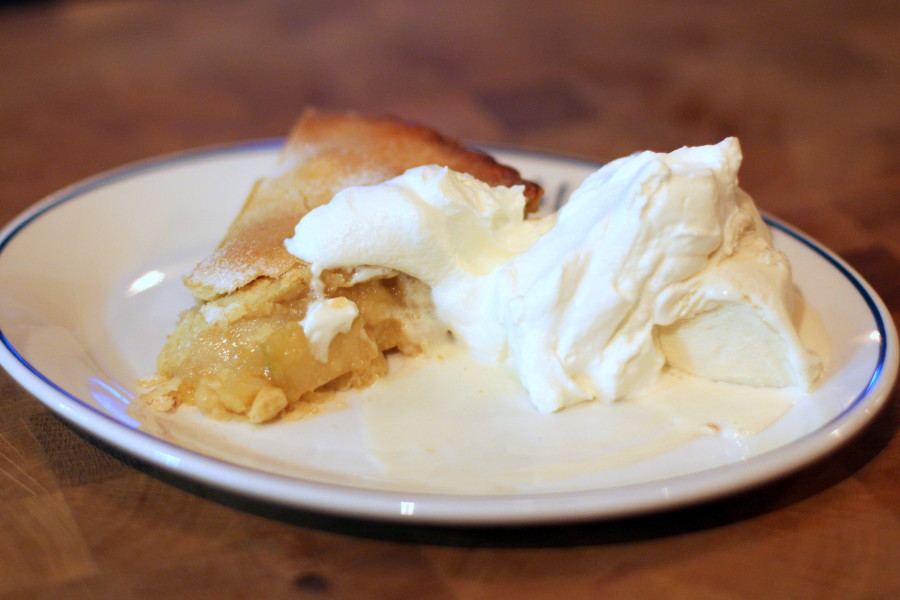 Would I go again? Yes, in a heartbeat. I'm writing the review up on the night of the experience, because I'm still thinking of the how good the food is, and wondering if it would be too much to go again tomorrow. I'm going to treat Zelman Meats like Rex and Mariano reborn, and treasure it like it deserves to be. Go – now. You won't regret it.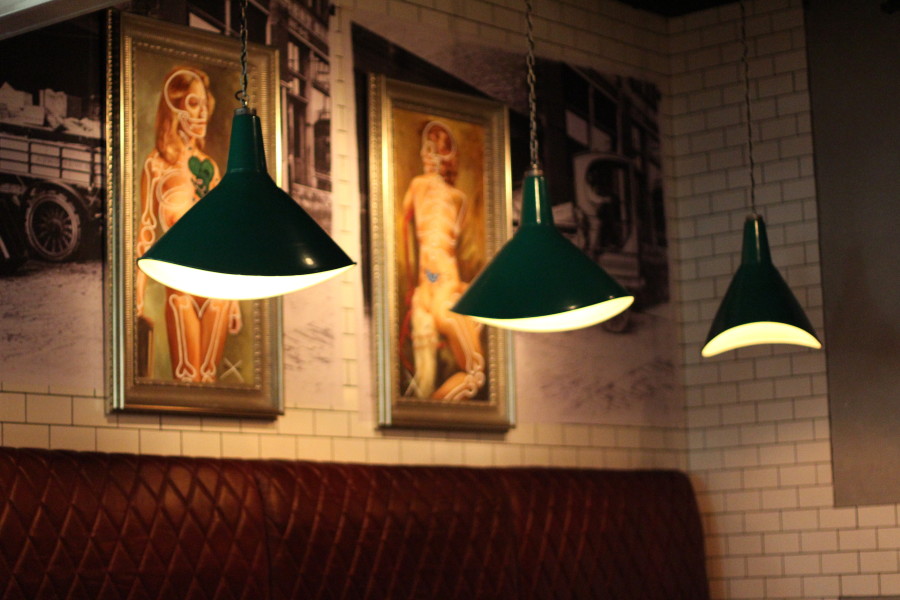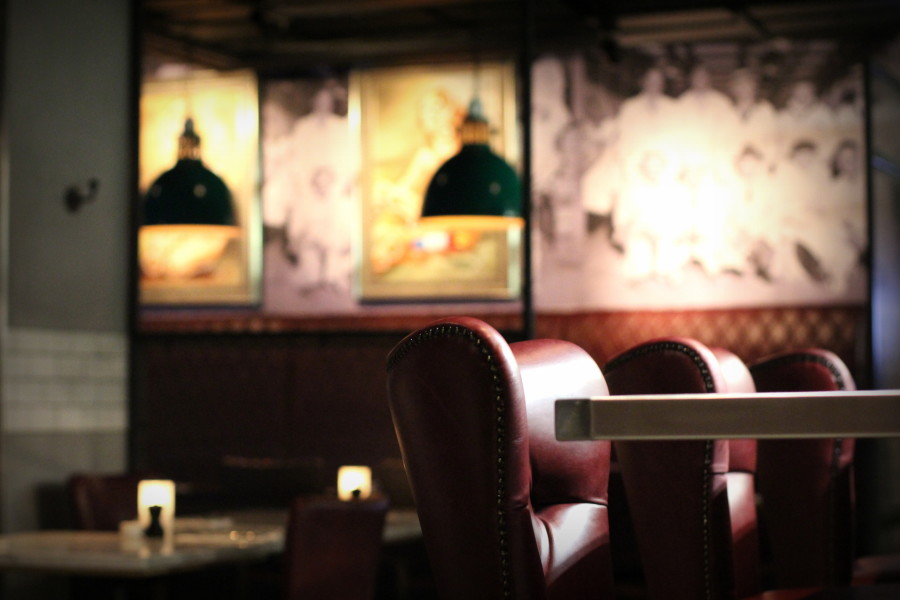 Tube: Oxford Circus
Address: 2 St Anne's Court, London, W1F 0AZ
Tel: 0207 437 0566 
Website