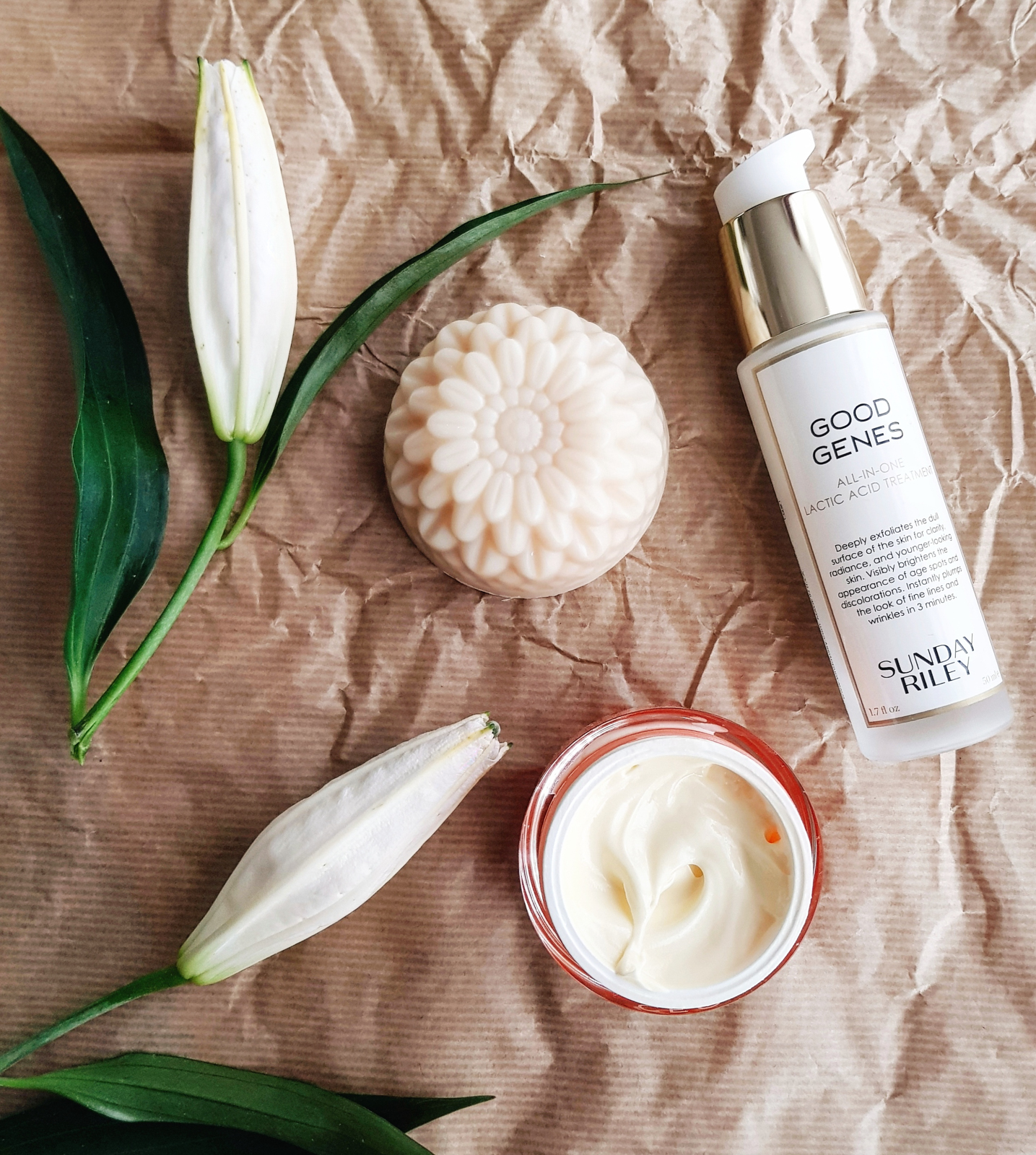 And Another Thing… Three new things
It feels like every weekend, every lunchtime, every evening, has been booked up for the next few months in advance. And I don't even have any children yet. How do parents cope?
I love the feeling of being busy, of going away for weekends in the country, or to events in Central London, or to square away time for life admin or blog admin.
But I won't lie, I could use a little breather.
So I picked three things, three new things, that I haven't shown you yet. I took these to my recent trip to Hurley House Hotel, put myself in the spa-like bathroom in our room, power-showered the week off my body, and used them to refresh. Worked a charm.
Two things from Sunday Riley, the lactic acid treatment and intensive repair cream, and a pretty Fijian papaya and cocoa butter soap, straight from Fiji.
I'll be writing about these more later, when I've used them more and also worked through the tonnes of other things still to do.
Which brings us to the Secret…
I'm looking to buy a property! Feeling like the first person in the world to do it, even though there must by now be billions upon billions of other peoples spreadsheets, and acquisitions, and accomplishments. It does feel good though… And it doesn't half take a lot of time. So I'm sorry that I've been so crap on here and on social media, but if you see me writing more about homes and interiors or just generally moaning, you'll know why.
At least I have my soaps :)