Introducing Skincare by Argentum Apothecary
There was a time when I didn't give more than a passing thought to my skincare.  During my early twenties, for example, any old face scrub followed by a moisturiser would do. My simple routine was in fact great for when my skin was younger, and it suited me for a long while.
Now though, in the 29th year of my life, and having spent the last 10 years working hard and playing hard in London, skincare plays a more important role in my routine.

READ MORE:
My morning skin care staples from Kiehl's
ESPA at home – 5 of the best products to create a luxury spa experience
With this in mind, I've spent the last few months exploring different lotions and potions. There is one set however, that I am quite enjoying at the moment – and that is the three step facial skincare product line from Argentum Apothecary.
The Story of Argentum Apothecary – Silver Hydrosol & DNA HP
The Argentum Apothecary line of skincare is centred around two ingredients – DNA HP (hyper polymerised deoxyribonucleic acid) and the enchantingly named Silver Hydrosol.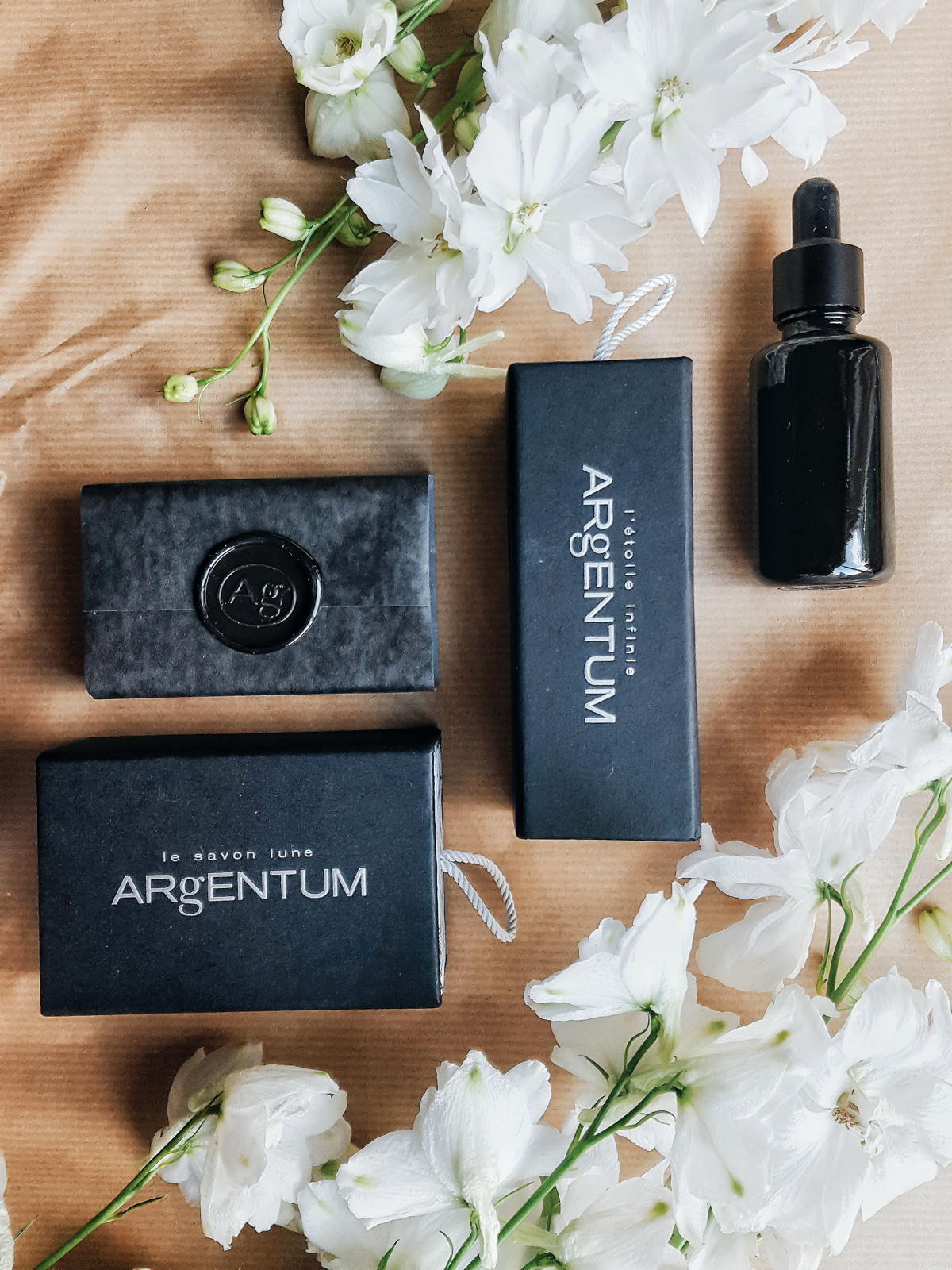 Although the use of silver in ingested medications is not permitted in most countries, for various reasons, as a topical solution Colloidal Silver is said to have some beneficial effects.
The natural anti-bacterial properties of topical silver suit a skincare line well. This, combined with DNA HP's apparent ability to super-hydrate is theoretically meant to leave you with great skin.
Le Savon Lune
The first of the three facial skincare products from Argentum is Le Savon Lune. Crafted in Lunéville, France, this meticulous cleansing bar is made from from 98% natural ingredients.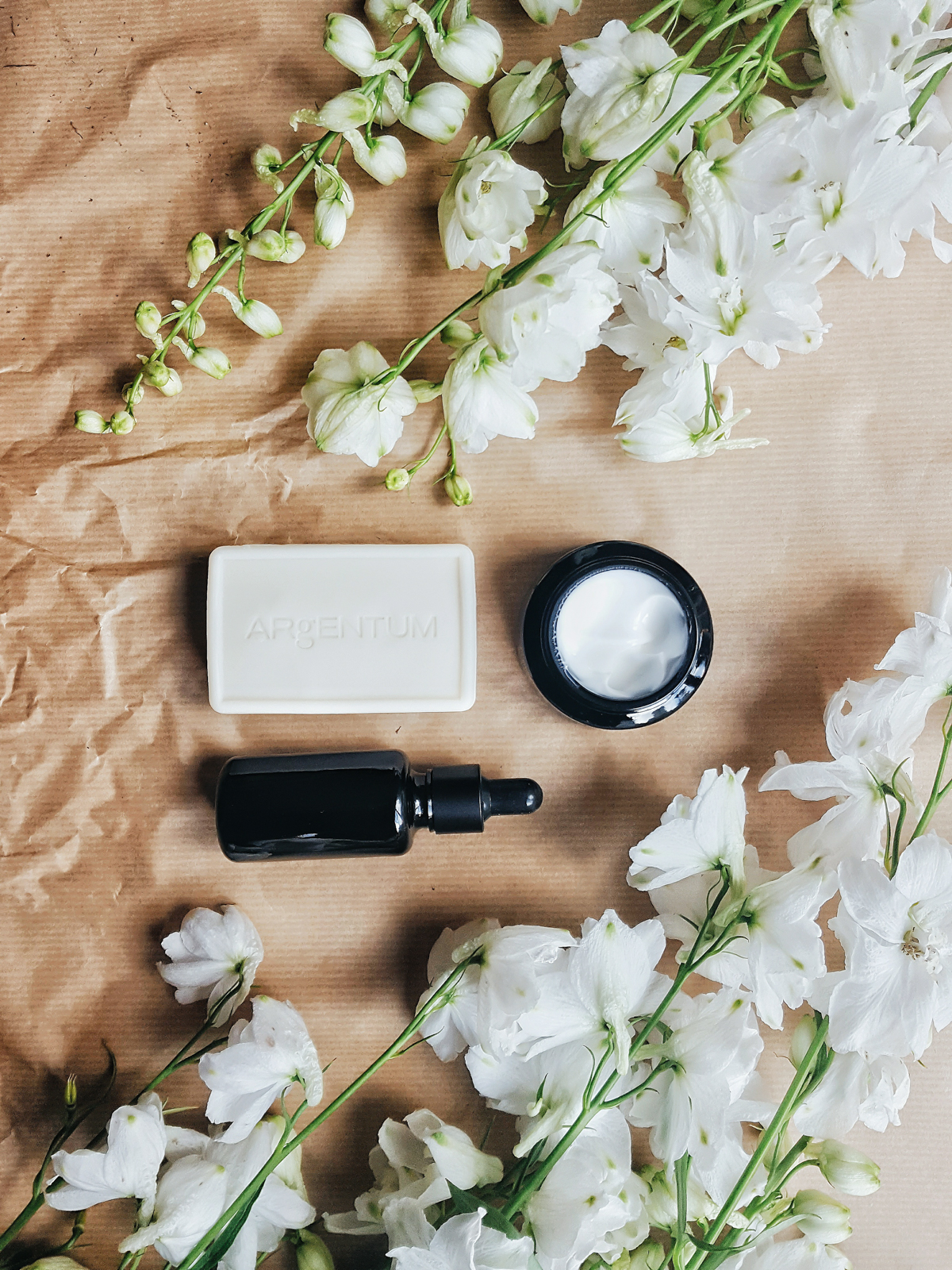 When I first took it out of its box however, I have to admit to being disappointed by its immediate appearance. I guess because it looks like a bar of soap, I had a certain expectation of it. Reluctantly I started to use it, just a few times a week.
Thankfully, my initial expectations were proved baseless. Although it looks like a bar of soap, Le Savon Lune actually doesn't contain any soap. And, it has worked wonders for my skin.
After just a couple of weeks of use, the congestion around my chin has cleared up. It's been almost 2 months now of using Le Savon Lune, and that congestion has never really come back.
Sure, I get the odd off day here and there, but that's more to do with if I've not eaten well or had poor water intake. In addition, my skin also feels a lot less unhappy now, and much less sensitive.
La Potion Infinie
After cleansing, I use La Potion Infinie to moisturise.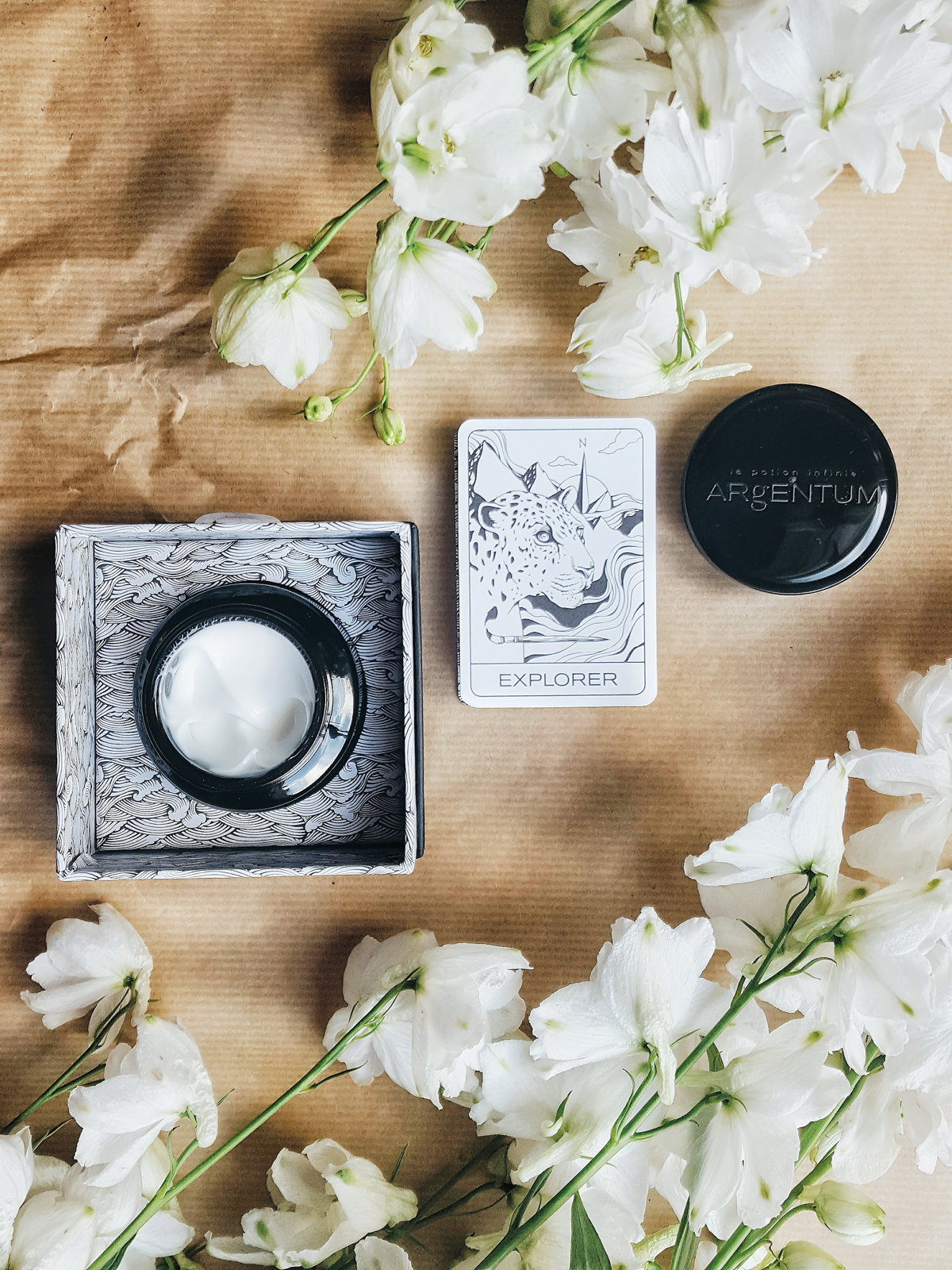 It comes packaged in a violet Miron glass tub, to ensure that sunlight doesn't damage any of the expensive product. There is also a little spatula to scoop the cream out with, although to be totally honest I never use it. My fingers do just fine.
La Potion Infinie has quite a loose texture, not too creamy and with a lovely, effortless application. The cream slips on a treat and my skin really drinks it up.
They say that the key to a luminous complexion is hydration. If that's the case, then the DNA HP within La Potion Infinie seems to be helping me out greatly. Although my skin still has some issues, people do comment that my complexion seems healthier. Score.
PS: Full disclosure, I have also started using these gorgeous little products, which also help with that daytime glow ;)
L'Etoile Infinie
The third and final chapter of the Argentum Apothecary facial skincare set is L'Etoile Infinie. I use this facial oil on nights where my skin feels dryer than usual.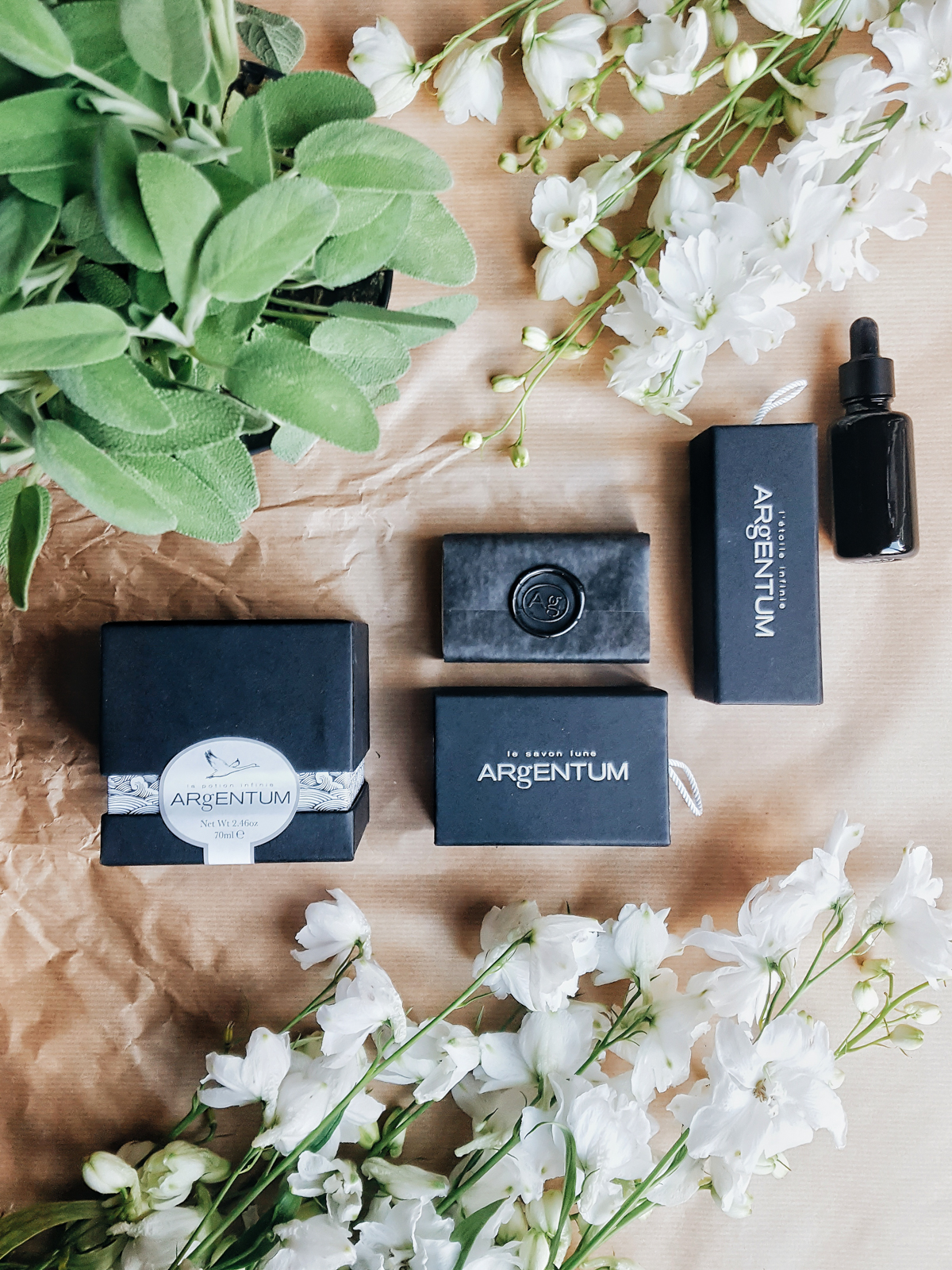 On these nights, after moisturising with La Potion Infinie, I use the glass pipette applicator for L'Etoile Infinie and massage a few drops of the oil into my cheeks, around my eyes, and on my forehead.
The ultra-light oil slips on beautifully on top of my moisturised skin, and works its magic through the night. In the morning, my skin feels plumper and softer, and applying makeup is just really easy now.
A three step skincare routine for beautiful morning skin
Having used these products over the last few months, I've really enjoyed the effect that they've had on my skin. I don't have as many breakouts, and my skin just seems to behave a lot better.
It is also much easier to keep my face hydrated, probably because starting my routine with something as good as Le Savon Lune just carries through the whole day. In addition, the rough, dry patches on the apples of my cheeks that I used to have to battle, are now a thing of the past.
So all in all, I've enjoyed using the facial skincare products from Argentum Apothecary.
And although they're gorgeous, they're also enormously expensive, which is the main reason that I don't use them every day.
Are they worth the money? That's a difficult question. If you suffer from compromised skin that affects your confidence, then I would suggest trying one of these items out to see if it works for you. For me, having confidence is worth a lot of money. And I love the way my skin feels now.
The products were kindly provided to us from Argentum Apothecary. All views are our own and as ever we aim to provide useful and honest feedback.