A fresh take on Bubble Tea
7/10
In Soho, almost every corner has a bubble tea café. One of the newest to fling open its doors in this sipper's heartland is Biju – apparently a bubble tea room with a difference. Nick Phan, the young and sprightly owner, is on hand to divulge what it is that makes Biju's bubble tea different to the rest. Cross legged and poised on the stepped cork seating, Nick explains that instead of mass-making ingredients in huge batches, at Biju everything is made fresh. Tea leaves from Taiwan sit in espresso machines, waiting to be brewed for each individual order. For the flavoured juices, instead of using processed powders to imitate taste and colour, Biju uses 'nectars' – concentrated syrups of the fresh ingredients.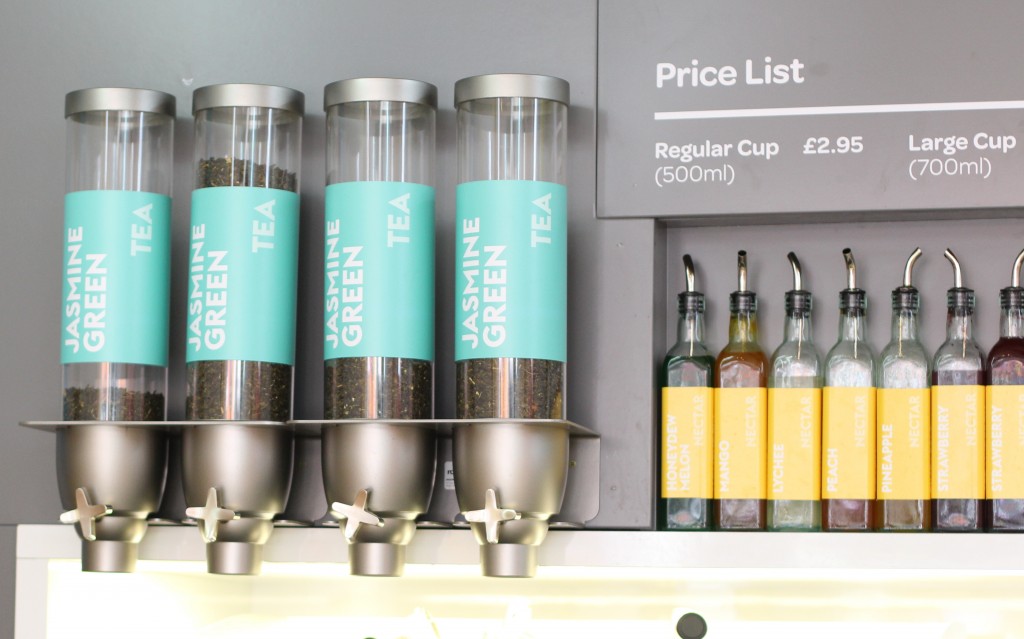 These specifics add up to make a set of bubble teas that are really quite lovely. For a creamy and uplifting tea, try the marvelously refreshing honey-dew melon with chunks of egg custard. The surprising intensity of the honey melon flavour is given tone and depth with the crème-caramel custard. Although it might seem like one of the more syrupy drinks, the sweetness levels are pleasantly in check. The sugar used in the bubble teas here are approximately half of what other bubble teas shops in the area use, and all the better for it.
Fragrant bursts of cinnamon and cardamom are used to great effect in an iced chai tea, full of festivity and aromatic warmth. In this are the vital tapioca bubbles; essentially balls of starch which are sweetened and coloured with caramel. Other toppings include basil seeds, the very fashionable 'superfood', renowned for helping to control blood sugar and food cravings. Combine this topping with coconut water for an uber-healthy treat, clocking in at only 50 calories a pop.
If you are more in the mood to stick a couple of fingers up to the superfood movement, Biju can sort you out with an indulgent chocolate bubble tea, drizzled with a healthy helping of dark chocolate sauce. The milk used in this, as in all other bubble teas at Biju, is strictly fresh and organic. Soy and almond milk are also available.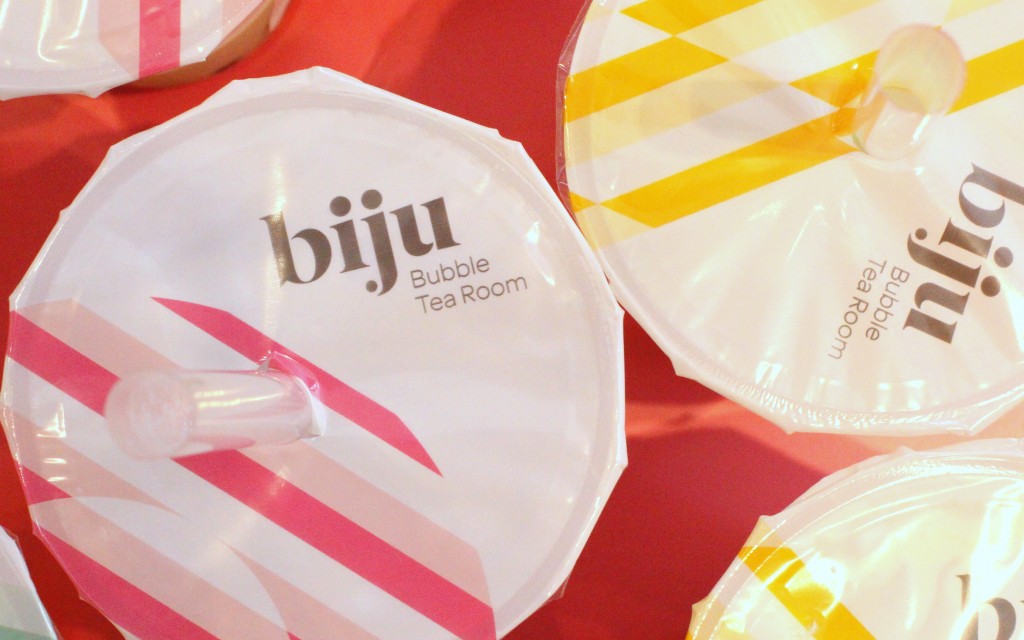 Biju is the charming new player on the bubble tea scene, and its unique approach of using fresh ingredients and more wholesome products is embodied fully in their slogan of 'never stewed, always freshly brewed'. I will definitely be back with a view to try other flavour combinations, although my heart is probably irrevocably attached to honey melon and egg custard.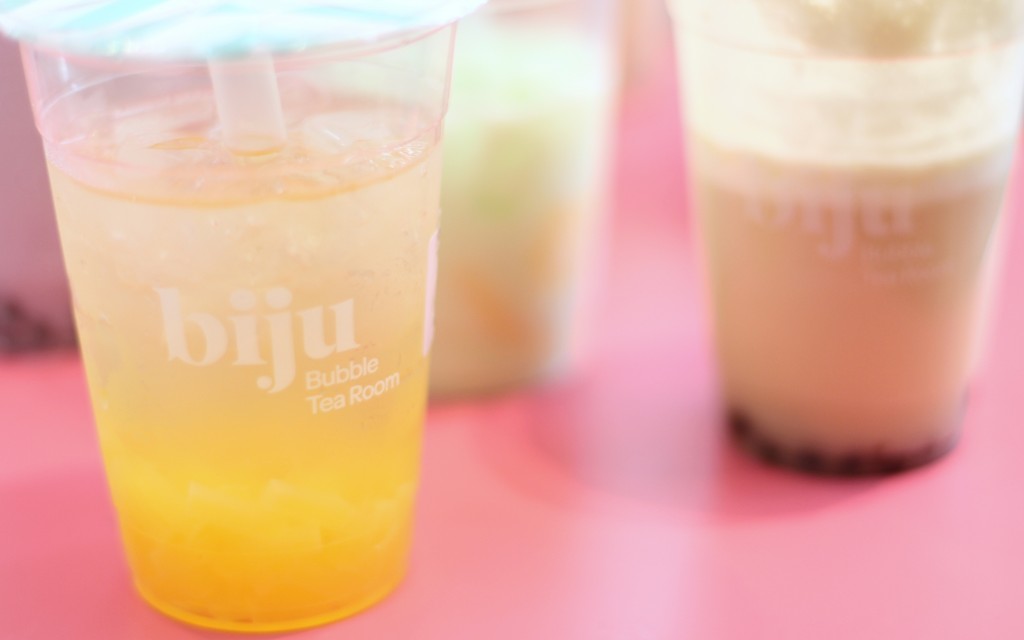 Tube: Leicester Square
Address: 45 Old Compton Street, Soho, London W1D 6HQ
Tel: 020 7287 4040
Website: www.bijububbletea.com
I was invited to review