Changing the theme of a blog is probably an idea that most bloggers have flirted with… You only have to look around to find blogs with the most beautifully laid out sites with their floaty, other-realmy Parralax images, neatly arranged subsections and deliciously fast loading times…
…which is exactly what I did before I made the decision to change my blog theme (for the third time in its life). Hashtag masochist.
So here's a little tip session to try and make changing themes a little bit more manageable…
Know what you want
Changing a blog theme is arse-ache for lots of reasons and especially so if you have a lot of content to move over, so the first thing to do is research. I already knew that I wanted my blog to have more of a magazine format, so that was a starting point and from there I looked at a heap of other blogs for ideas and inspiration #bloglust
I loved the legendary InTheFrow for her crisp, clean colour palatte with a lot of gorgeous white space and image-led home page….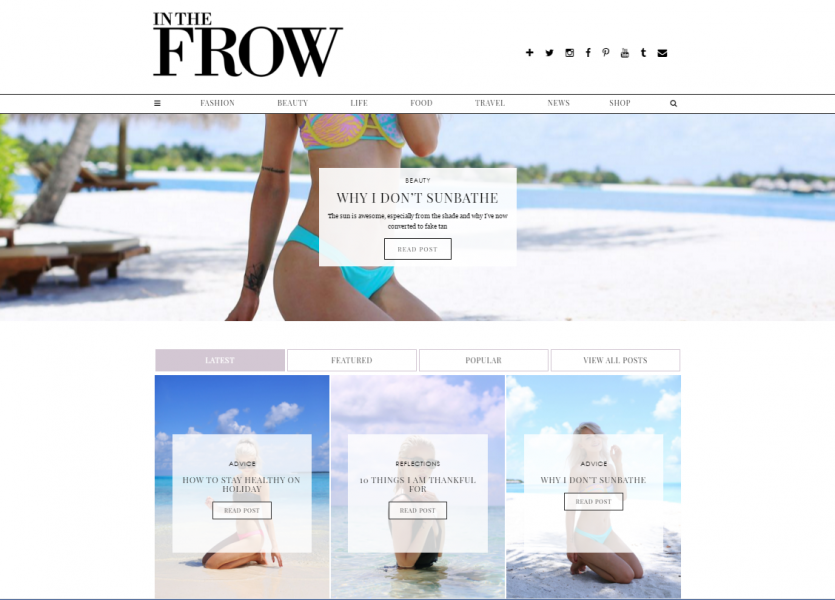 Which is nothing I am ever going to be able to replicate because she is just on a completely other level of blogging, but I felt I had the bones of what I wanted
– Magazine layout
– A flexible, sectioned home page (Food, Lifestyle, Travel)
Now you have an idea of what you want, where do you get it from? Lots of bloggers opt to work with professional web developers to create a bespoke theme…

As an example, Gary (thefoodaholic.com) designed his fabulous new site Bottomless Bookings using web consultants from Web Factory where a custom made site can cost around £250 to create. Prices vary though from developer to developer, and if you do go for this option I would definitely choose a web developer through a recommendation. For all the fairytales there are also stories of web developers who become unresponsive whilst in the middle of a web design (even though they've been paid), and I imagine that quality may vary.
The higher cost and bigger timeframe can be worth it to get exactly what you have in mind for you blog, and that feeling of having all the functionality you wanted can be incredibely satisfying.
Support will vary across the board but by engaging a web developer you have at least one port of call to a professional who knows you site inside out and can hopefully help to change something or if something goes wrong.

Before you make the choice to hire a web developer it's worth looking through pre built theme templates. Try it on, run your fingers through its fur, take it for a spin…

With an idea of what I wanted in my blog I looked through the trusty Theme Forest, my go-to catalogue for pre-built themes that holds a huge variety of templates available for all sorts of sites including lifestyle blogs, newspapers, restaurant landing pages and everything in between. The themes all have 'preview demos' that give you a good feel of what the theme capabilities are.
On Theme Forest it can be easy to become overwhelmed by the quantity of themes available, so it's worth searching out curated 'best of' lists. I came across this fantastic list of Magazine styled themes, oogling each one and imagining how my content would sit in it.
For me it was a choice between three themes.
I loved Hickory for its sharp and crystal clear homepage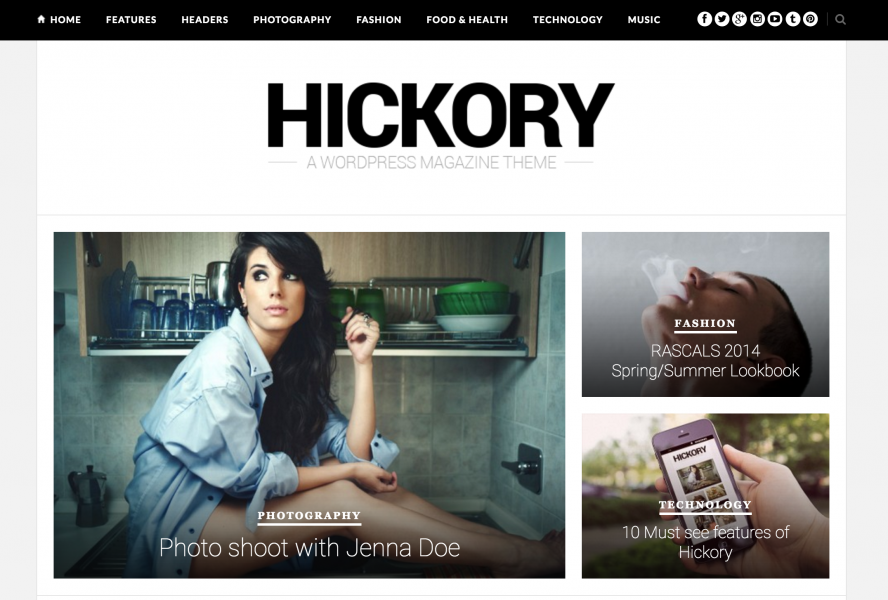 Then there was 15zine, whose demo is just the most beautiful thing to look at.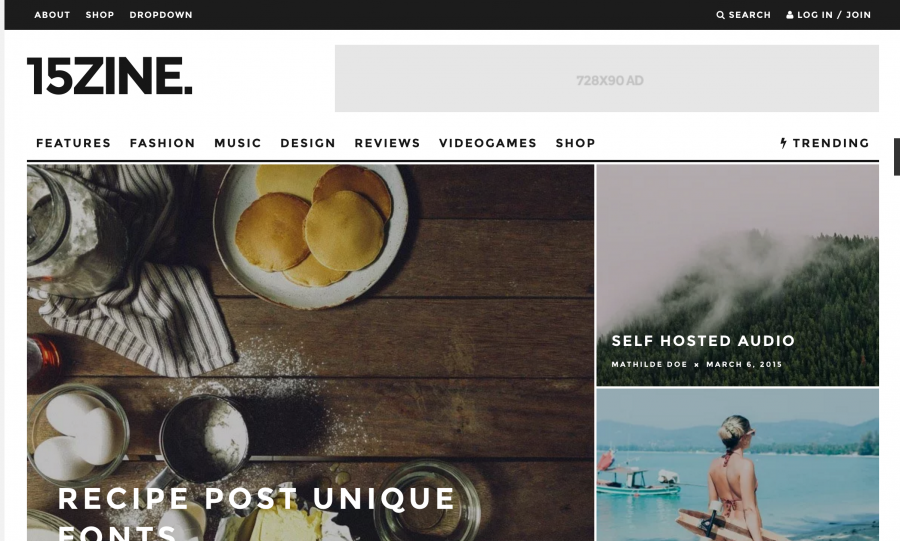 And finally I looked at Simple Mag, which I loved for its generosity of white space and the feeling that would could just casually wander through.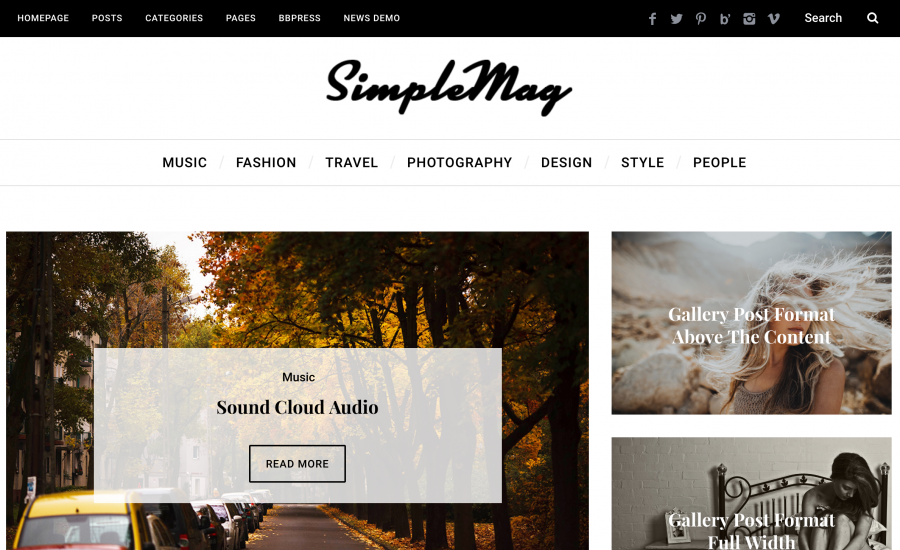 In the end I picked Simple Mag, but not before emailing about ten friends to get them to vote!
I bought Simple Mag from Theme Forest for $70 which includes 6 months of support from the theme developer. If you have reservations about setting the theme up yourself you can opt to pay Theme Forest an extra $50 to set the theme up. This might look like a good option and for some people it is (I know that stomach wrenching feeling of trying to get a foreign theme 'unpackaged' and up and running) but it's so useful going through that hair-pulling first few days yourself. It gives you an understanding of how your theme works and you can literally put it together from scratch. Later on down the line if there is an issue or you want to change something, you'll also probably have a better idea of where to go to sort it out. It's total bitch ass agro, but worth it in the end.
So you've unpackaged your theme and it looks like a murder scene and you have not the faintest clue of where to begin or how to mop this mess up and why oh why did you think this was a good idea! HELP

When you click that button to activate your new blog theme, your website is more often that not going to look like an afterbirth scene from an Alien movie. Im not even exaggerating. This is how my website looked immediately after I activated my new theme. What the actual F.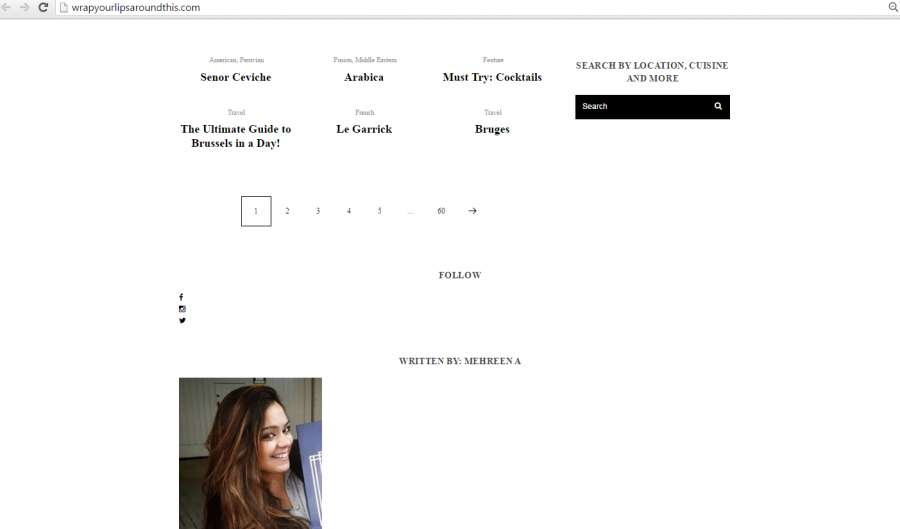 Take a deep breath.
The first thing to do is go through the 'customize' sections and tick all those boxes off. Need to upload a header image – do it. Need to opt in or out of using feature images, do that too. Before you know your site will start to look more in shape, and then you can get down to the nitty gritty of seaming your current content in your new theme.
If you do have an issue during this stage then get in touch with the theme developer support. If you buy through Theme Forest then this is located in the comments section of the theme…
Some themes have their own support forums on their webpages where you can ask questions, and will often have articles on the most FAQs. Very helpful.

Save time by changing site-wide settings…
If you have a lot of posts it may be easier to issue general commands rather than go into each post one at a time to change something.
This is applicable for things like title, header, paragraph and image sizes which can be customized as a whole in a lot of themes. You can also adjust the padding around your different units which is easier than going through and manually adding more space. Way, way easier. If your theme doesn't have these options built in to customizer then use the support forums to ask the theme developer for code to enter into your CSS to do this. Super easy for them to do and it makes your life more worth living too.
At the end of the day, don't be put off by updating your blog theme and don't struggle with the update for too long…

…chances are that a lot of people who have newly uploaded the same theme have also come across the same issues and will have already asked for help, so search through your theme support again and look through independent forums.
The answers to all of lifes problems are on forums ;)