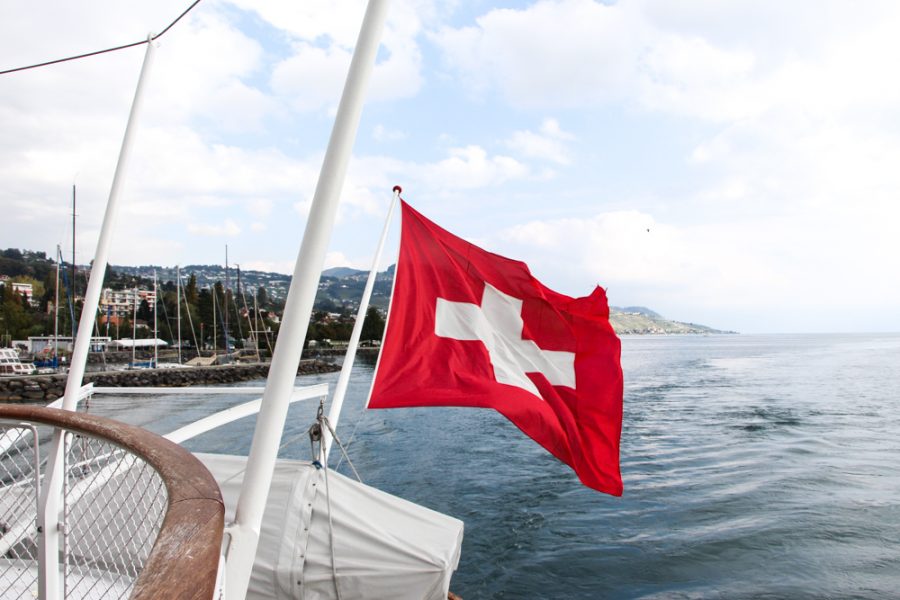 The picture perfect hilltop city of Lausanne makes for an incredible weekend away.
Situated on the shores of Lake Geneva and surrounded by vineyard covered terraces, Lausanne is a place of many things all at once.
The city is marked for its beauty, and the sloping alleys lead to lanes strewn with medieval architecture, Gothic spires and wistfully traditional houses. It is also home to one of Switzerland's biggest universities and boasts a young and vibrant locality, with some of the best food, drink and clubs in the country.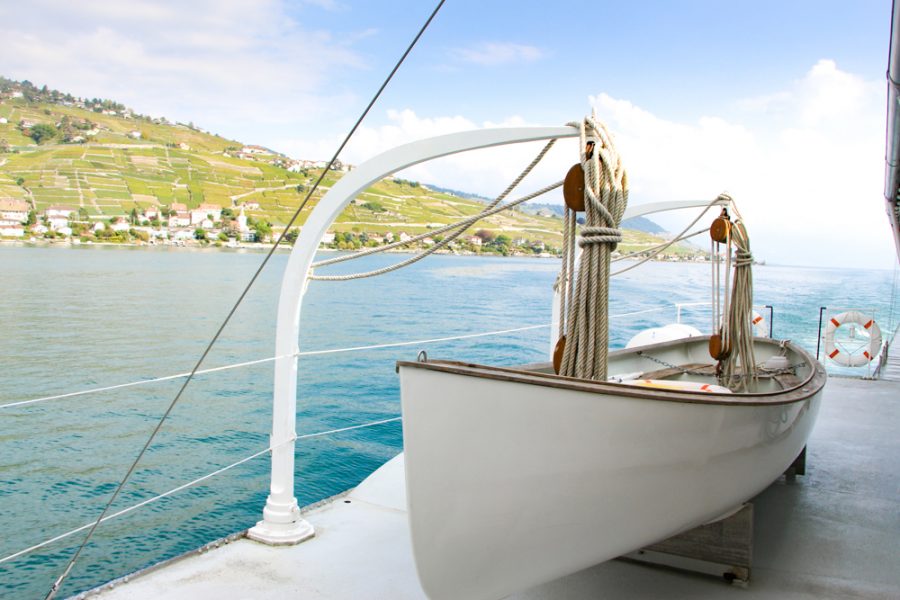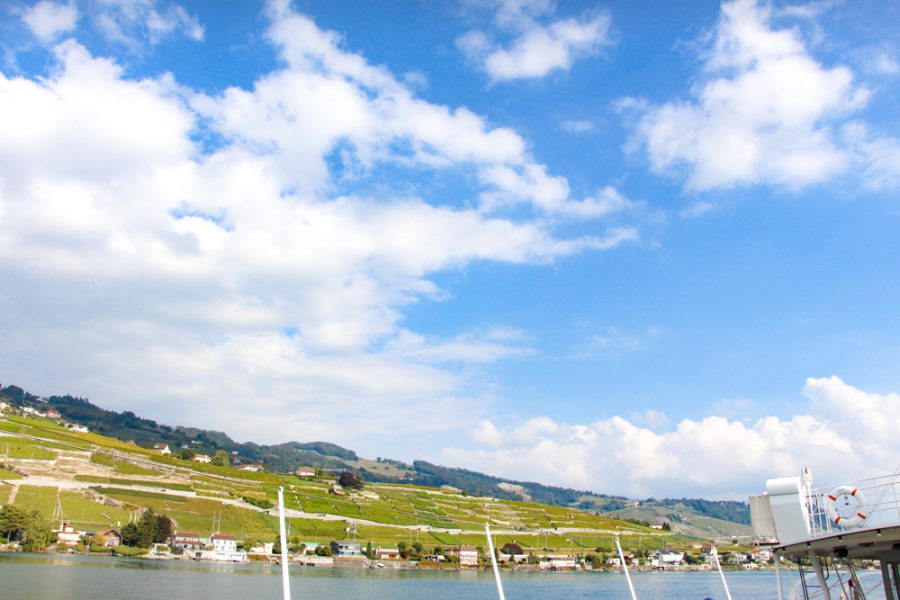 Lausanne is a cultured and energetic city with its own metro system, but also one that is surrounded by a deliciously quiet rural charm. Its landscape varies from a pedestrianized old town down to the pretty waterfront area of Ouchy on Lake Geneva, Europe's largest fresh water lake.
Taking just a few hours to reach, its also perfect for a weekend away. If you feel like exploring this gorgeous Swiss city then here is my essential weekend itinerary:
Day 1 – Friday – Gothic Cathedrals, chocolate making and unctuous fondue
Wake up bright and early on a Friday and hop on a flight from either London Heathrow or Gatwick. Land 90 minutes later at Geneva Airport. Purchase a Swiss Transfer Ticket either beforehand or at the station and take the 30 minute train onwards from the airport to the fabulous city of Lausanne.
From the main Lausanne Gare train station take a gentle stroll to Café de Grancy for a spot of lunch. Locals throng to the bustling restaurant for its rich, enormously satisfying food, and we're told that it's always busy. It's best to make a reservation, and to come hungry.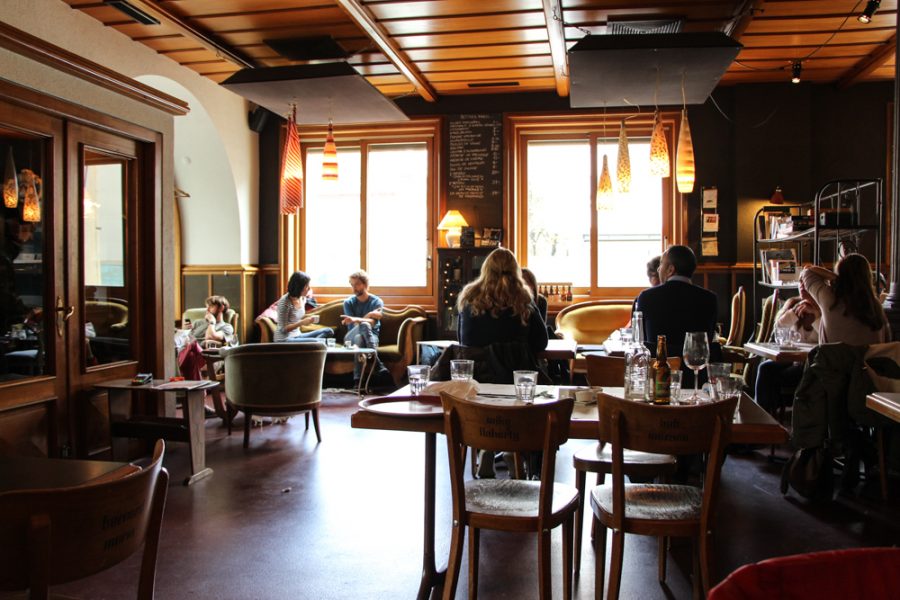 We arrive and are greeted with the smell of truffles in the air; these come in slivers on some seriously good roe ravioli in plates that are piled gorgeously high. We also love the fillet of Fera – a fish plucked from the Lake Geneva – which comes splendidly cooked on a mound of cheesy, sticky risotto. We're off to a fantastic start, and after a couple of sips of espresso head to Hôtel Royal-Savoy.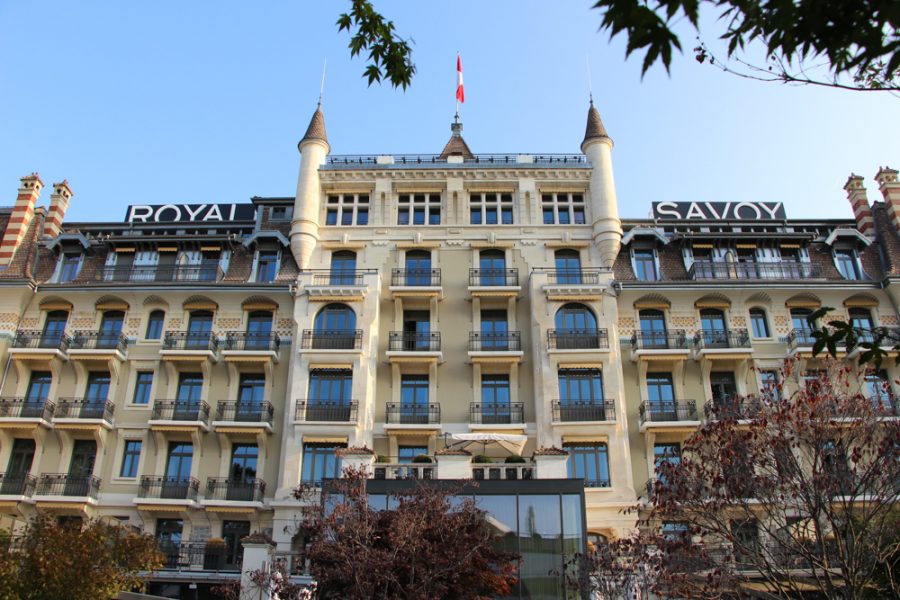 This 5* hotel has recently opened after a deep refurbishment, and drips with style and good taste. I'll be writing a full review of the hotel next week, but in the meantime just check out their glorious lobby: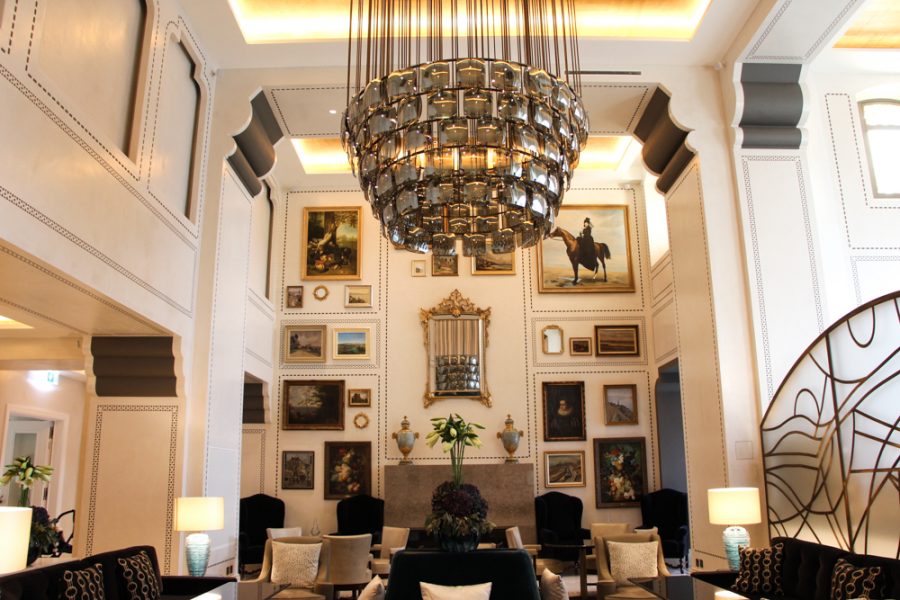 After dropping off our bags we head out again for a city tour with the delightful Hilary Bales, an English-speaking guide of the Lausanne Tourism Board.
It's worth noting that anyone staying at a hotel in Lausanne will be given the Lausanne Transport Card, which gives free use of all Lausanne public transport as well as substantial discounts on the boat crossing between Lausanne-Ouchy and Evian, souvenirs and the admission price to various municipal and private museums. It is valid for the duration of the stay, including the arrival and departure days.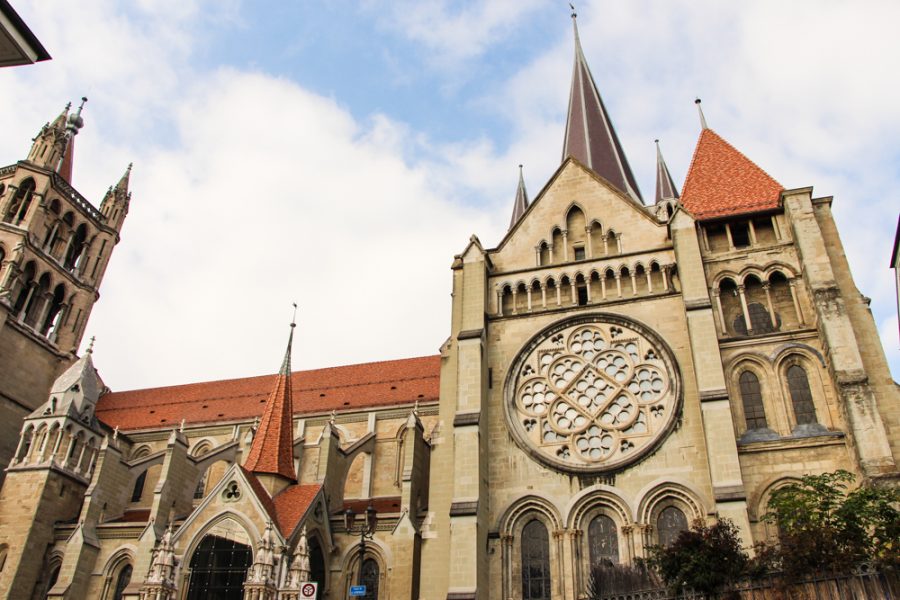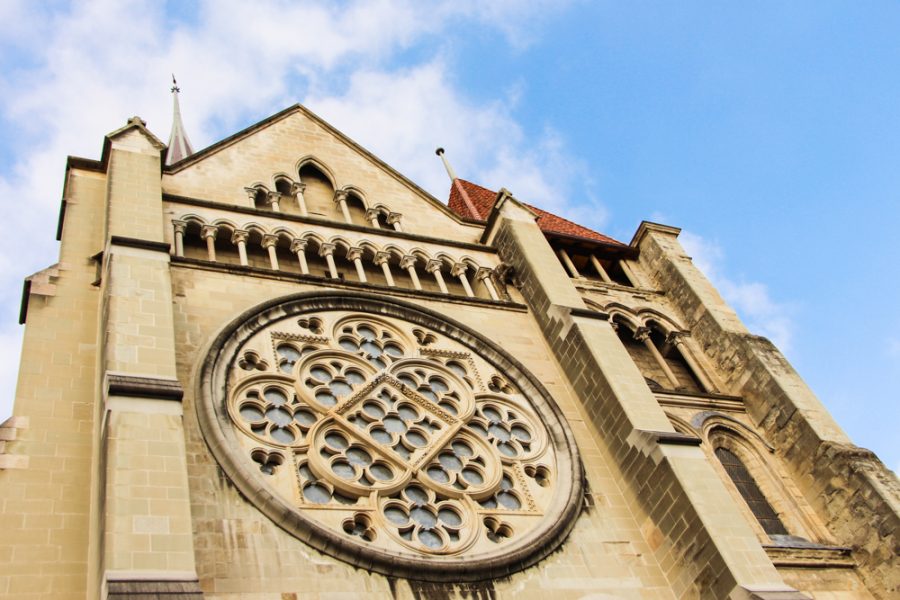 We start at Notre-Dame Cathedral of Lausanne, located on one of the highest points of the city with splendid views over the town. The 13th century cathedral and has lasted through the ages and is one of the best preserved sites of early Gothic architecture . We love the vaulting ceilings, stained glass windows and twirling spires, but what really makes it special is the great pipe organ. Composed of 7000 pipes, costing a total of 6 million Swiss francs and weighing 40 tons, it is one of the largest in the world and breath-taking to behold.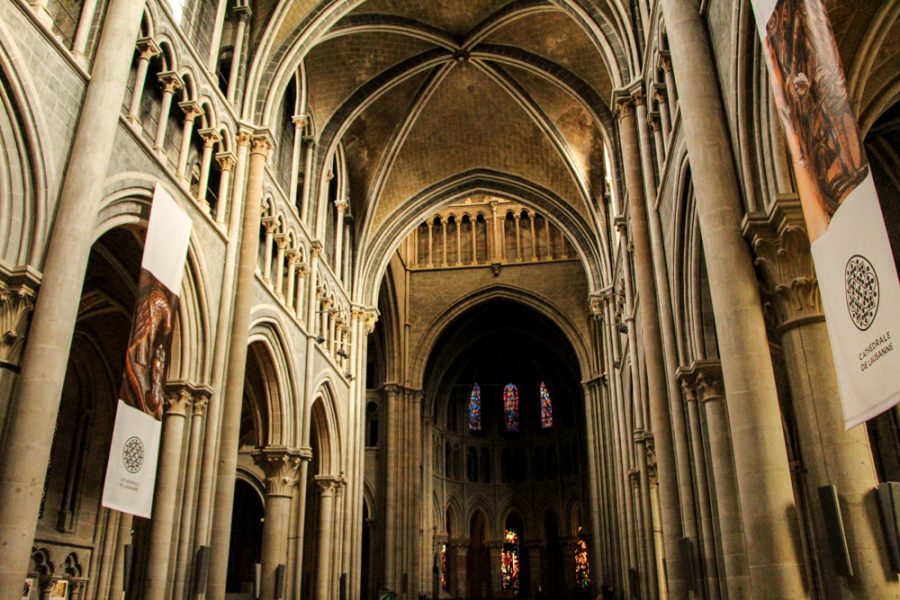 After a suitable amount of time taking in the Cathedral we head out into the crisp air once more and stroll though the town. I never imagined that it would be so pretty; every turn reveals a new building that is like a piece of jewellery on the face of Lausanne. It's really quite lovely.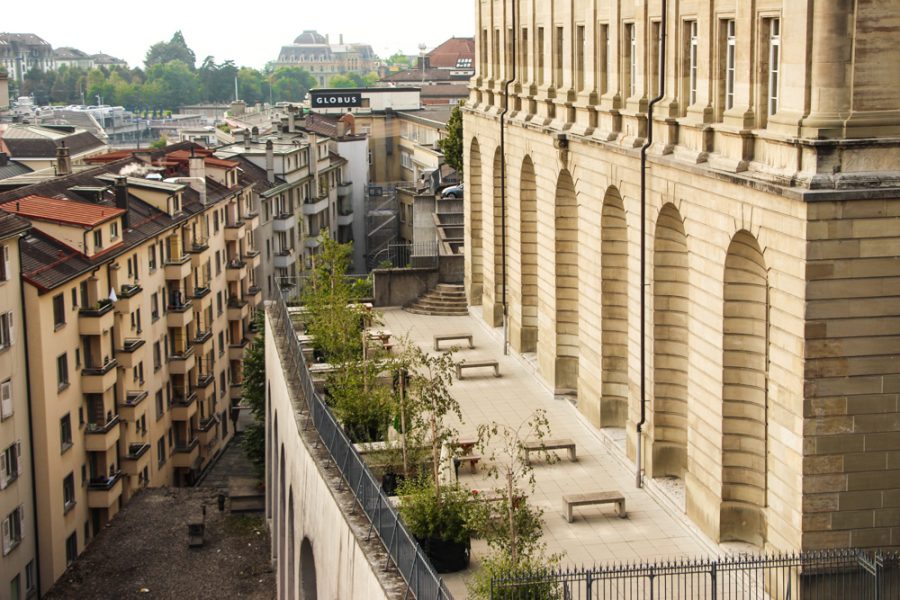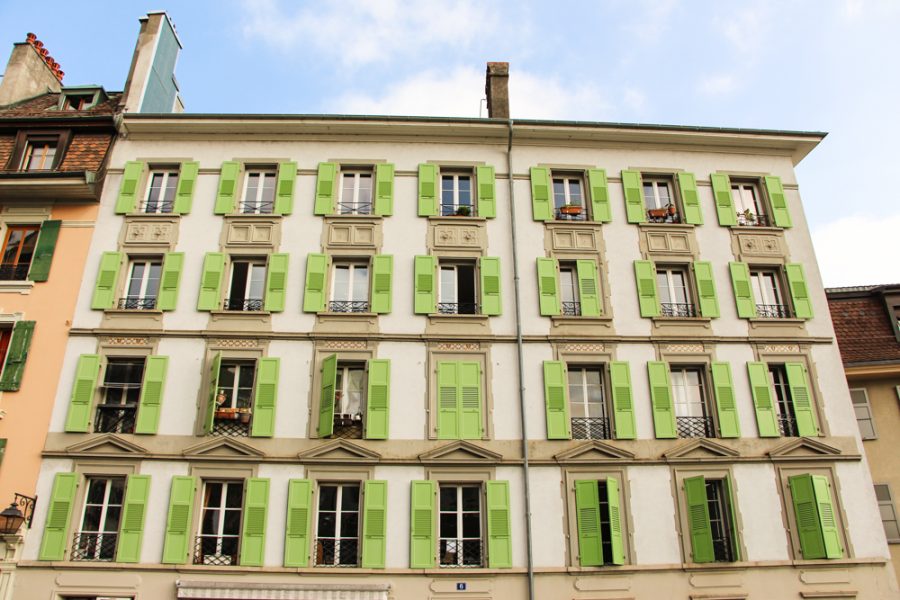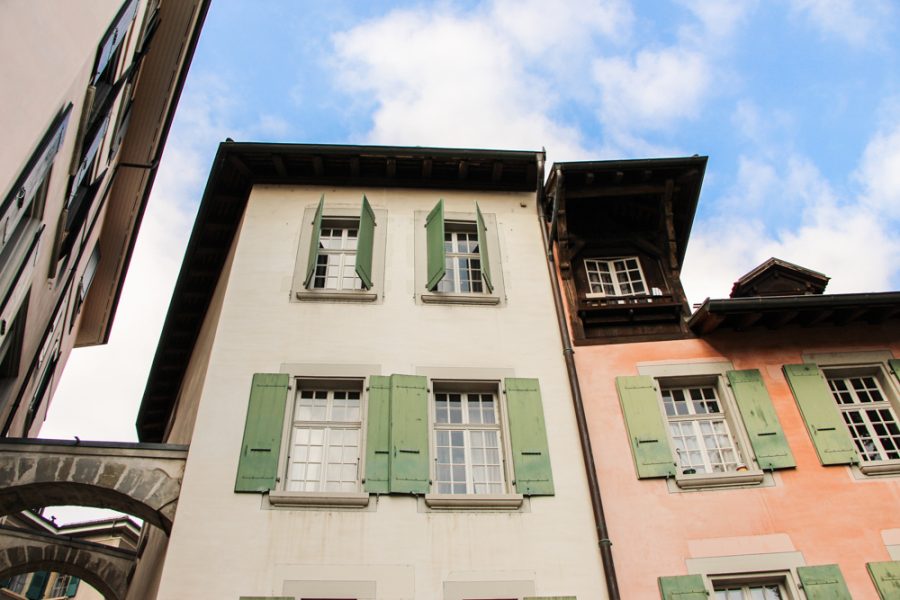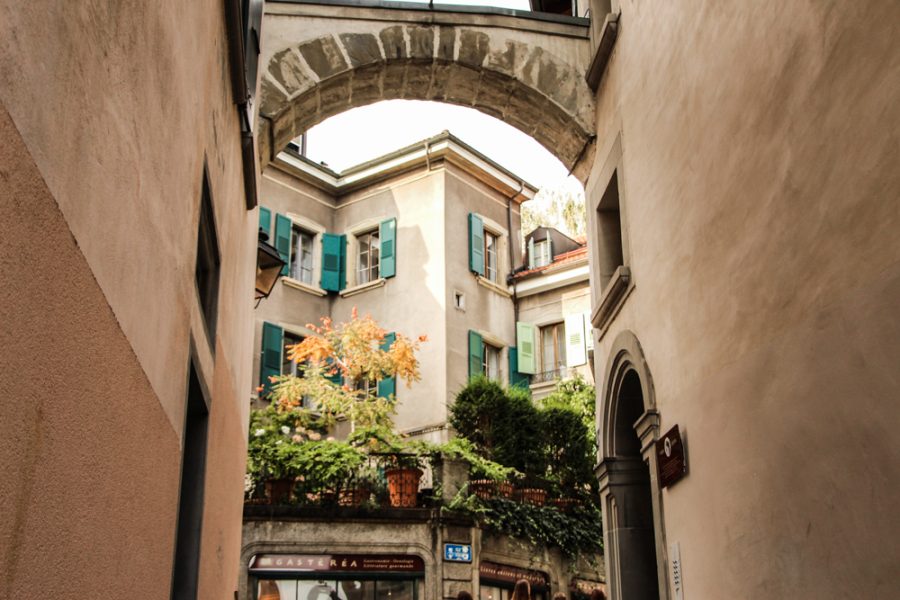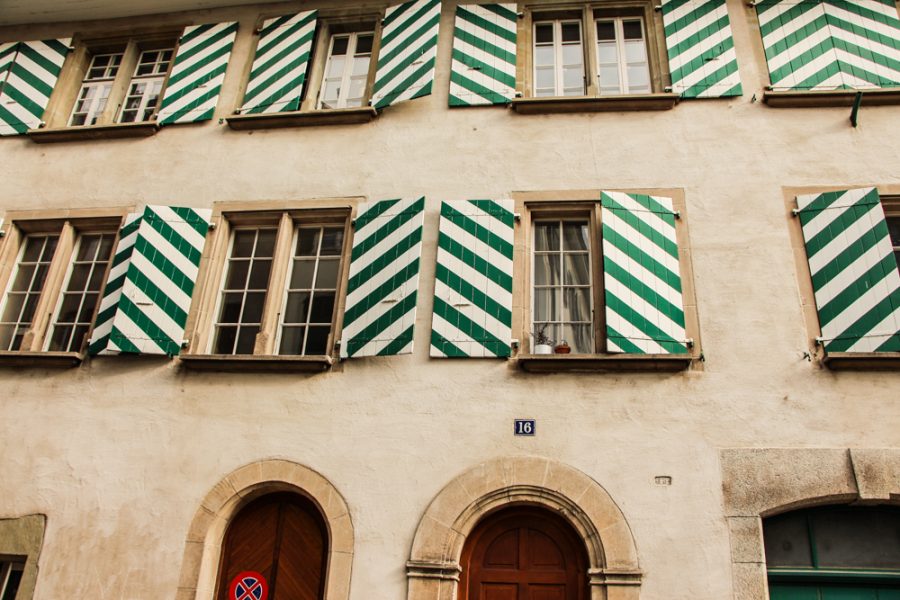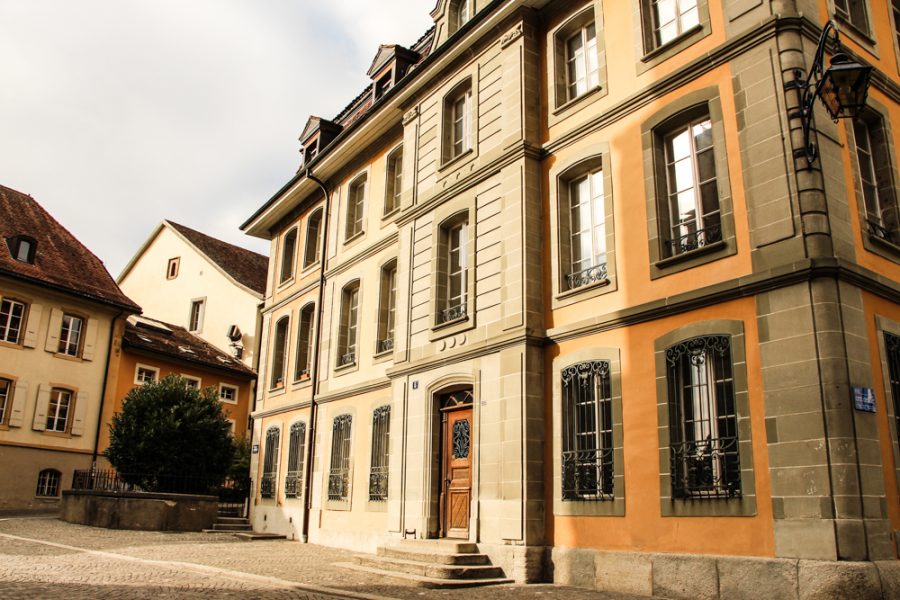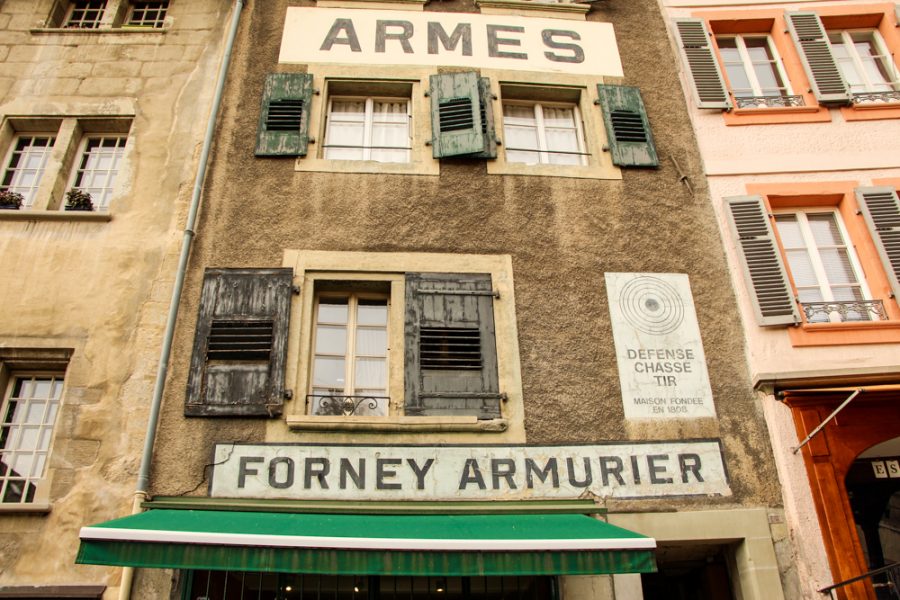 Our next stop sees us taking part in a chocolate making class at Chocolatier Durig, one of Lausanne's most highly regarded Atelier du Chocolat, where we learn how to make chocolate moulded sculptures and passion fruit caramel filled chocolate pieces. The master class offers plenty of opportunity to have a nibble, and quite a lot of the stuff ends up being eaten there and then.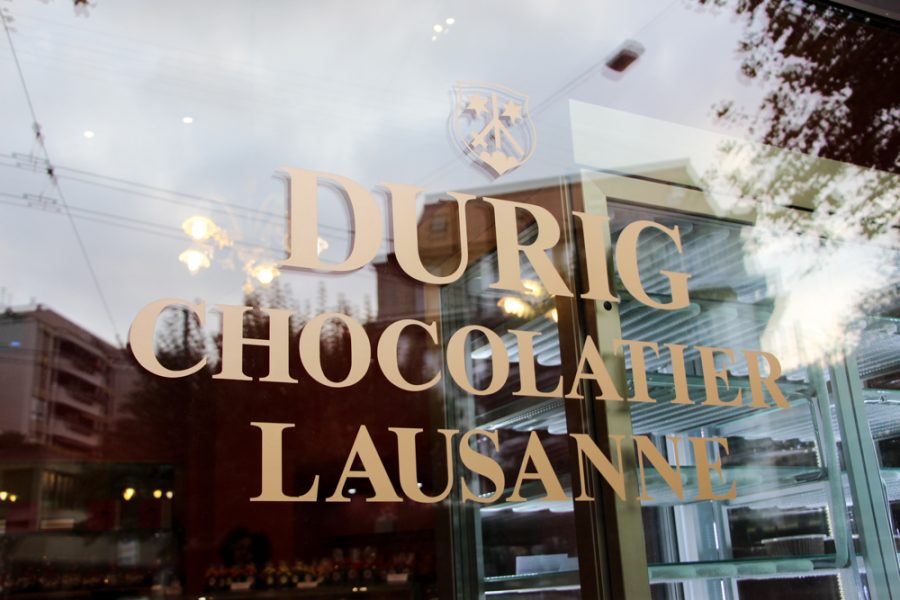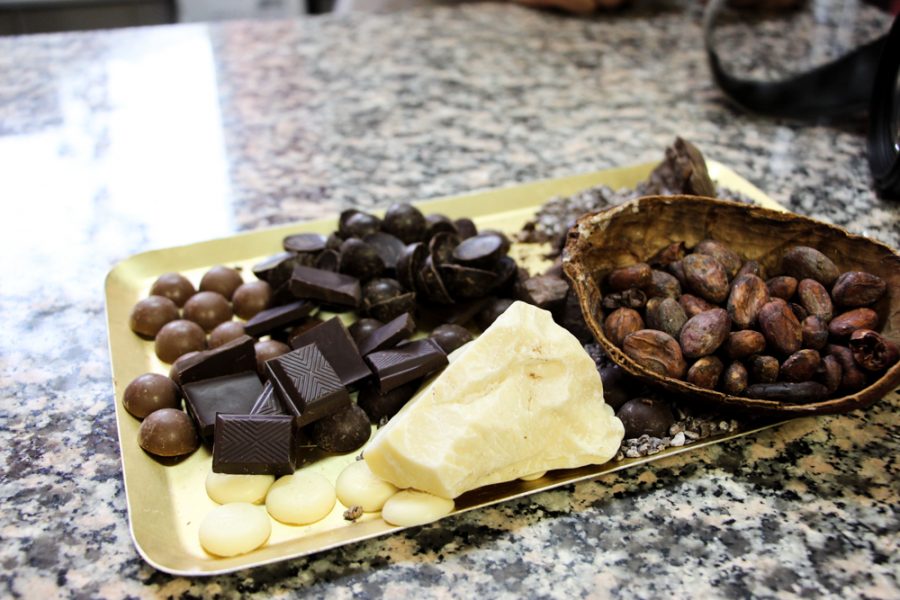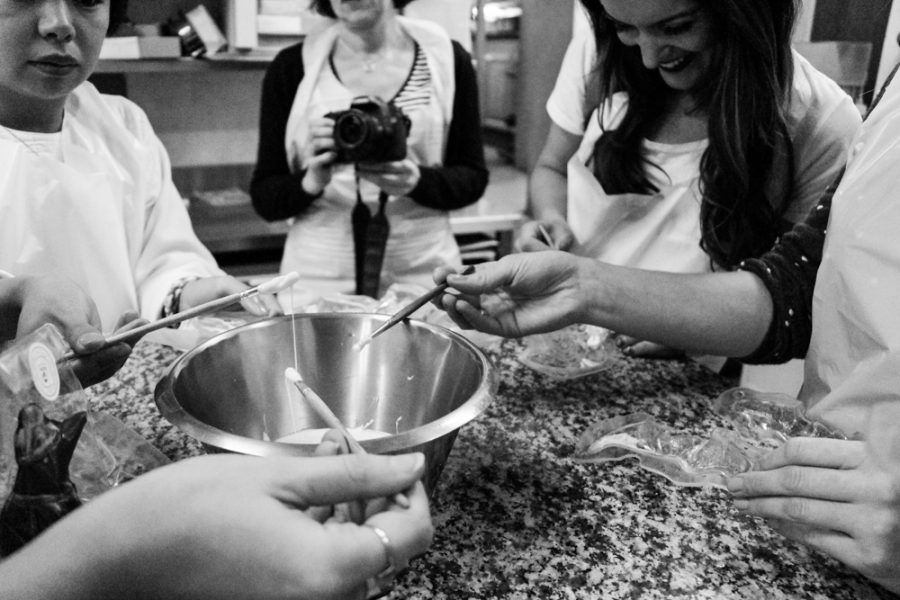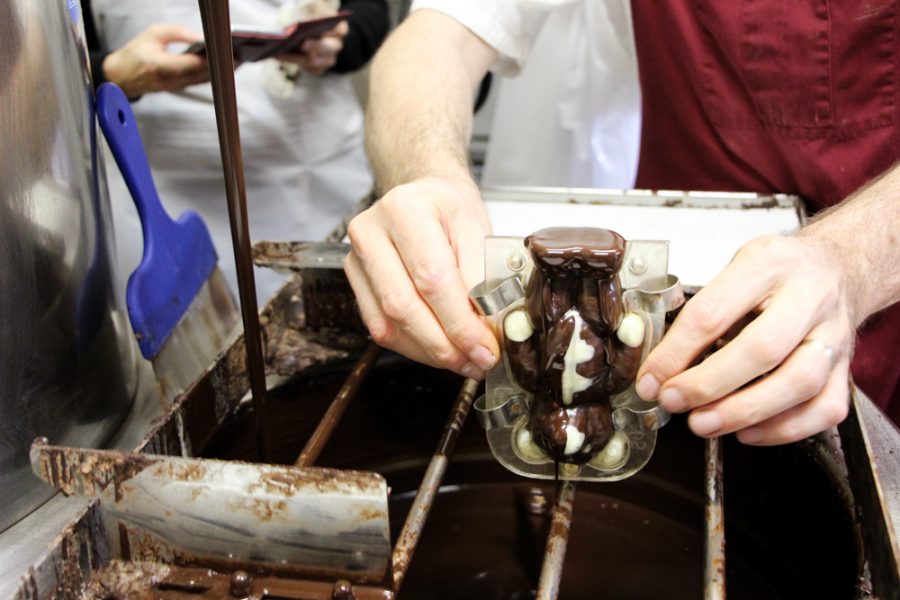 After a chocolate-induced nap at our hotel, we head out again to Pinte Besson, the oldest pub in Lausanne that was originally set up by a wine merchant in 1780. The messy corner in to which this restaurant is crammed should immediately be overlooked; Pinte Besson serves a beautiful array of traditional dishes. Under the old beamed ceiling and roughly plastered walls we feast on platters of meat followed by some gorgeous, unctuous fondue peppered with mushrooms.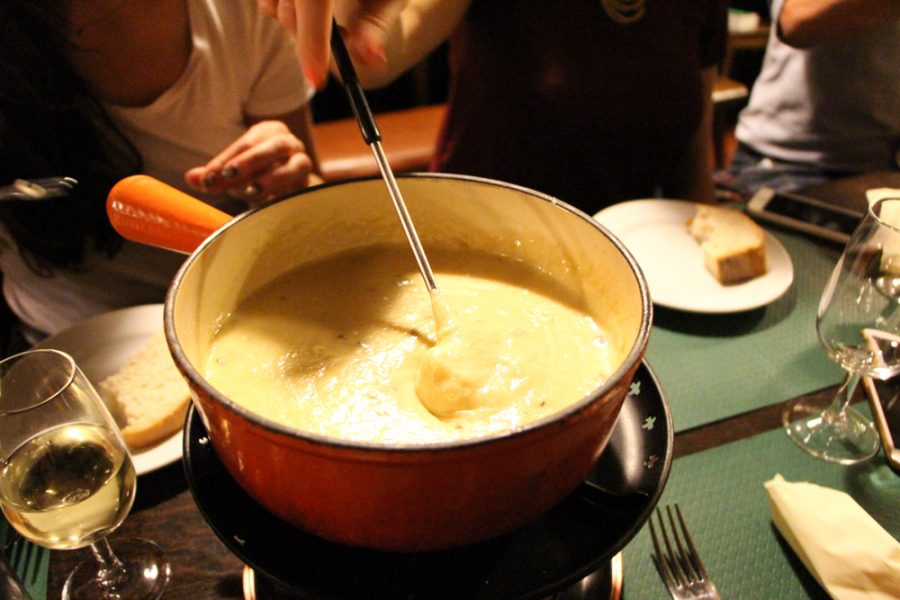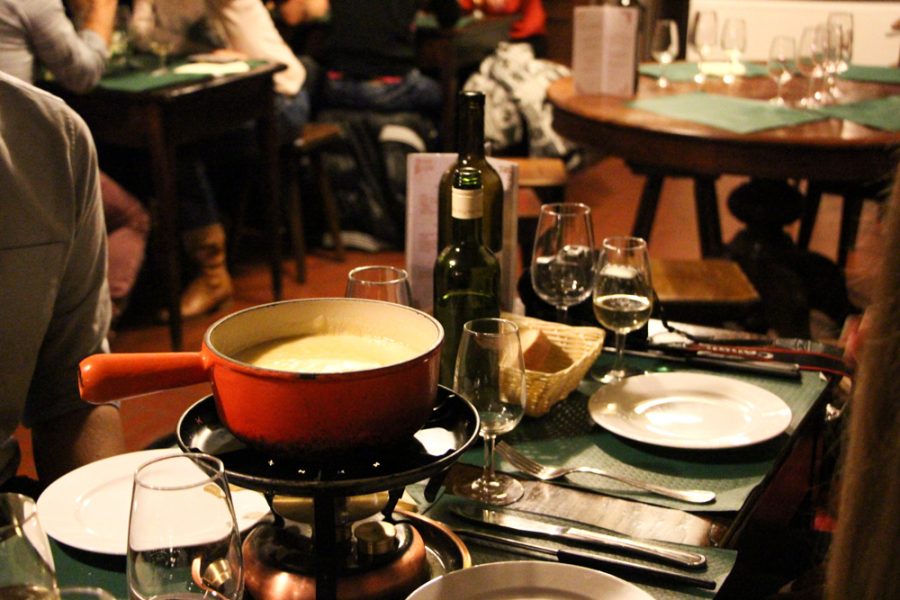 Day 2 – Saturday – Food markets, Vineyards and boat trips across Lake Geneva
Arise from one of the comfiest beds in history at Hôtel Royal-Savoy, cleanse under a hot rain shower and nip downstairs for a breakfast of crepes, croissants and coffee. The unbeatable triple C ;)
From the hotel walk to the metro station, just across the road, and head in to town to explore Lausanne's traditional market. The market is open all year round on a Wednesday and Saturday morning, stretching across the Place de la Riponne, Rue de Bourg, Place de la Palud and surrounded streets and squares.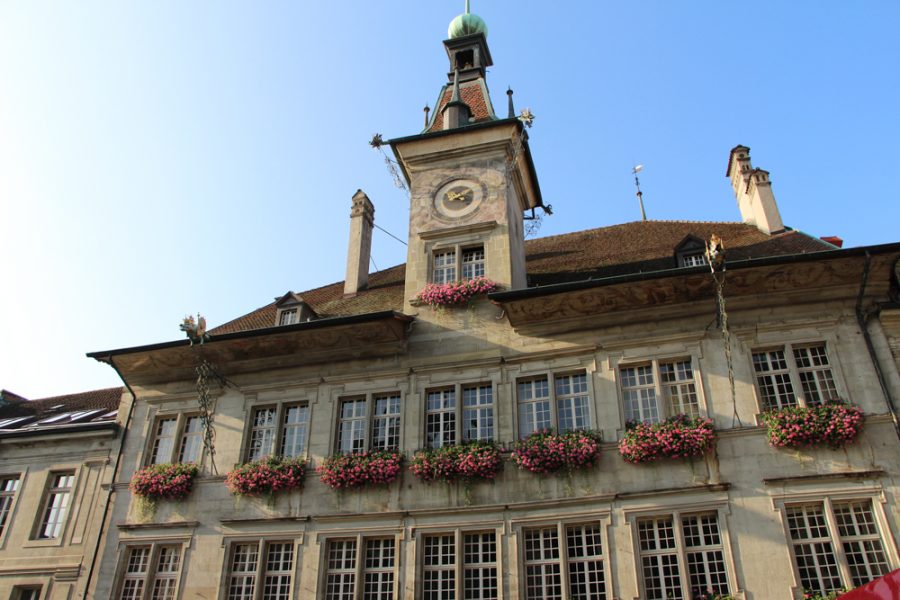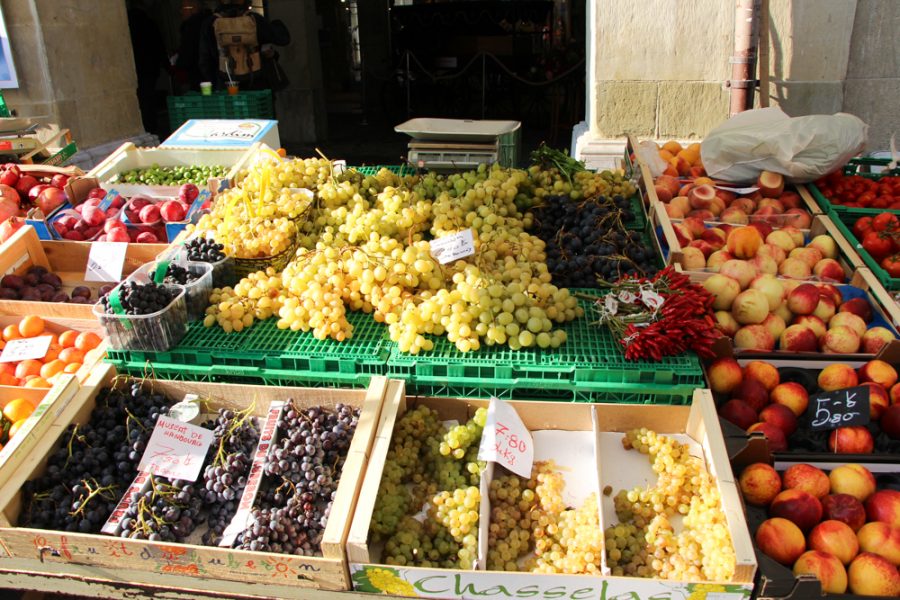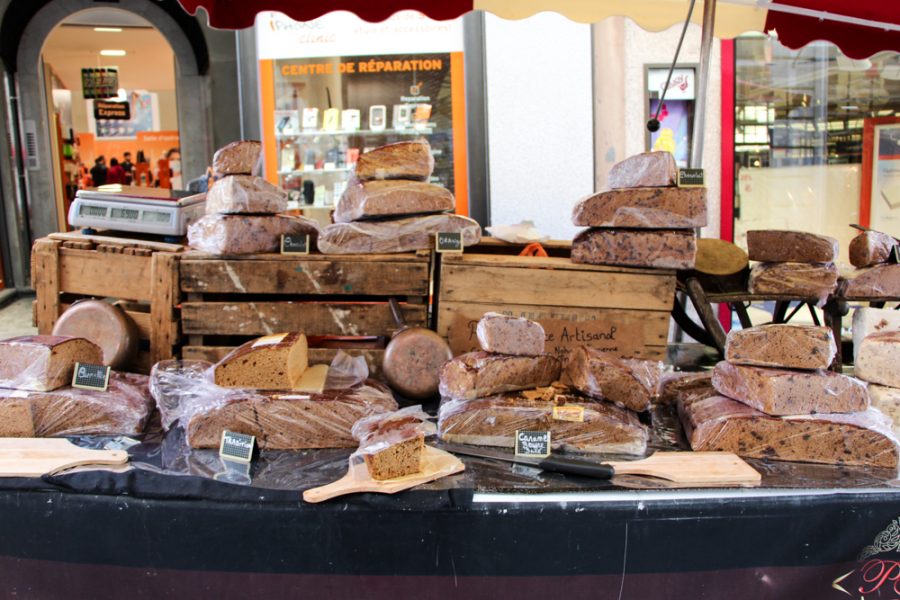 It's huge and the selection and quality of products is fantastic. We love the colourful array of fresh fruits and vegetables, meat, breads, sweets, chocolates, confitures and honeys, and pretty flowers.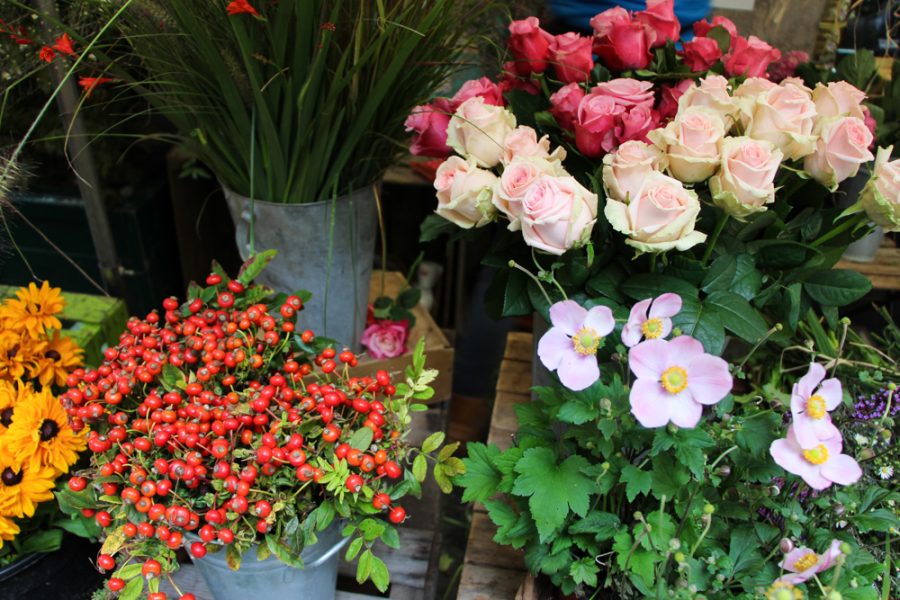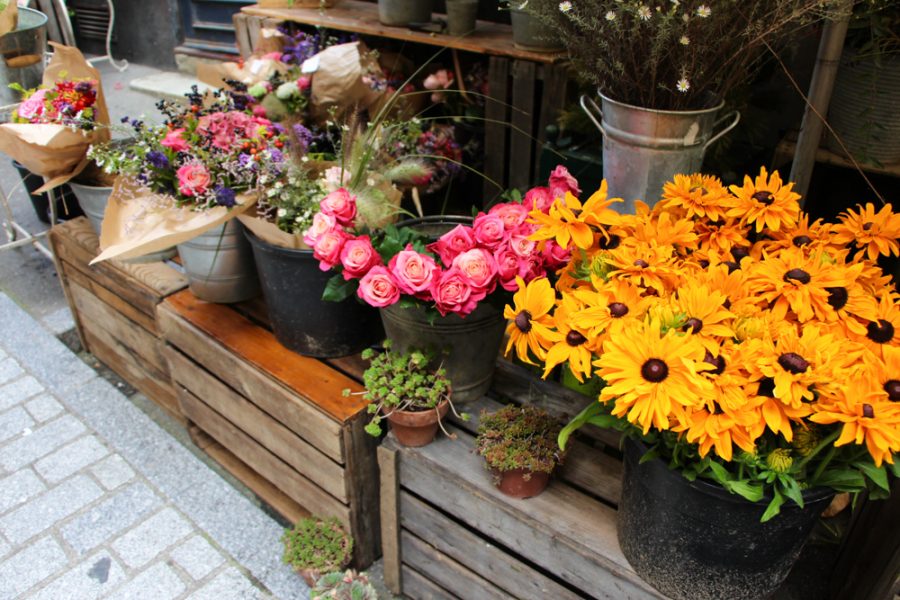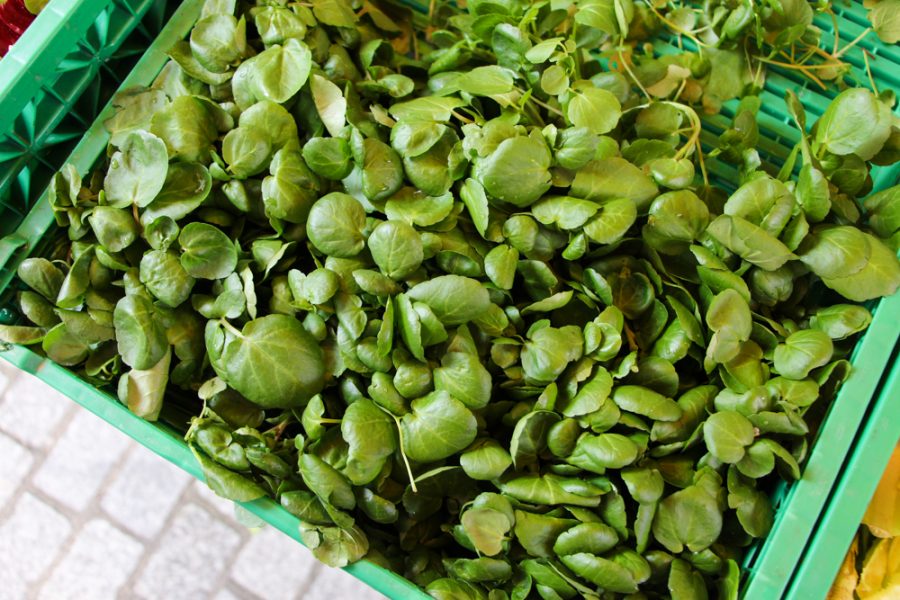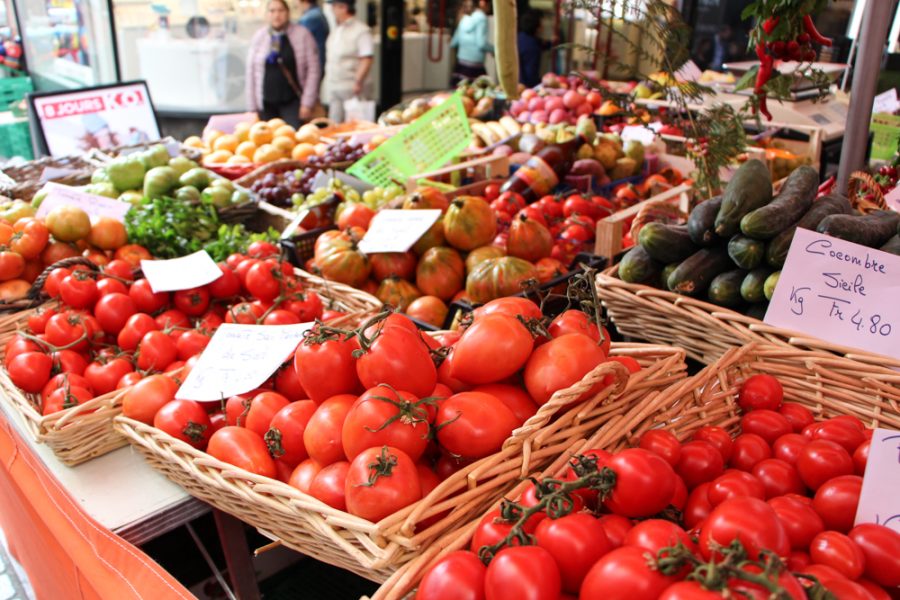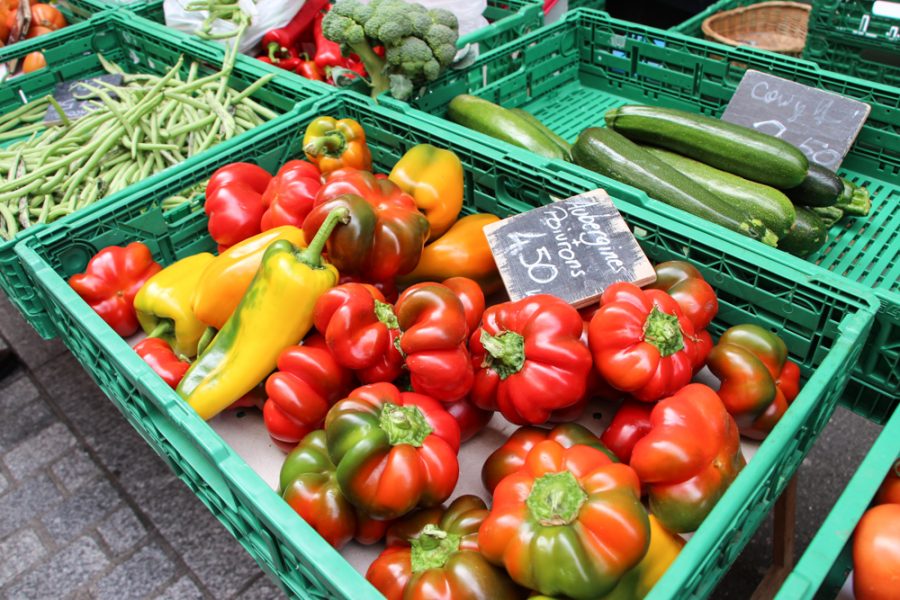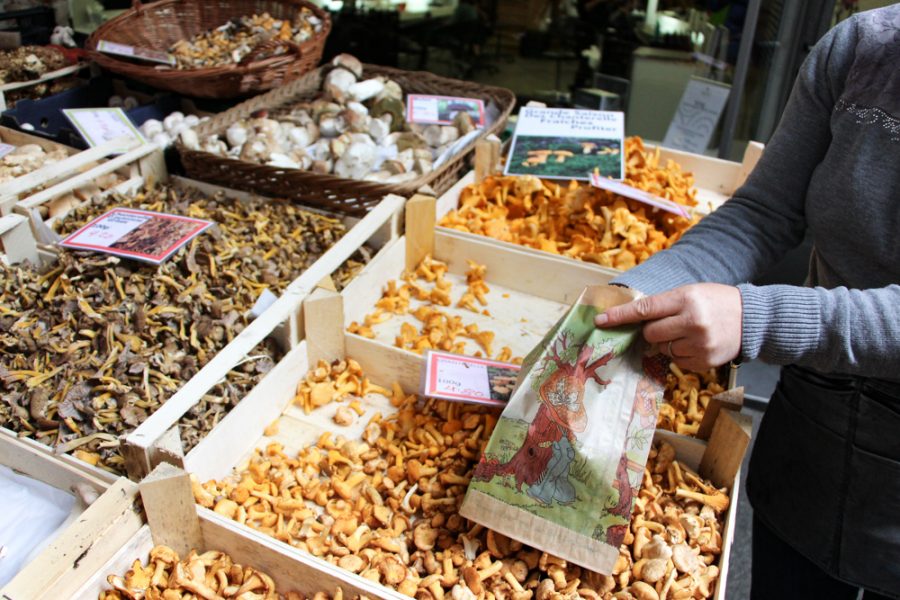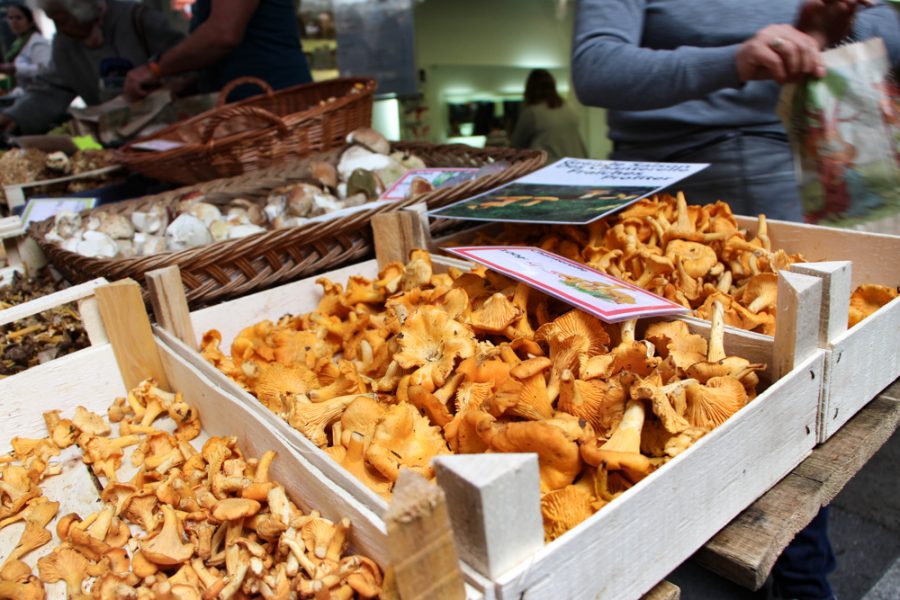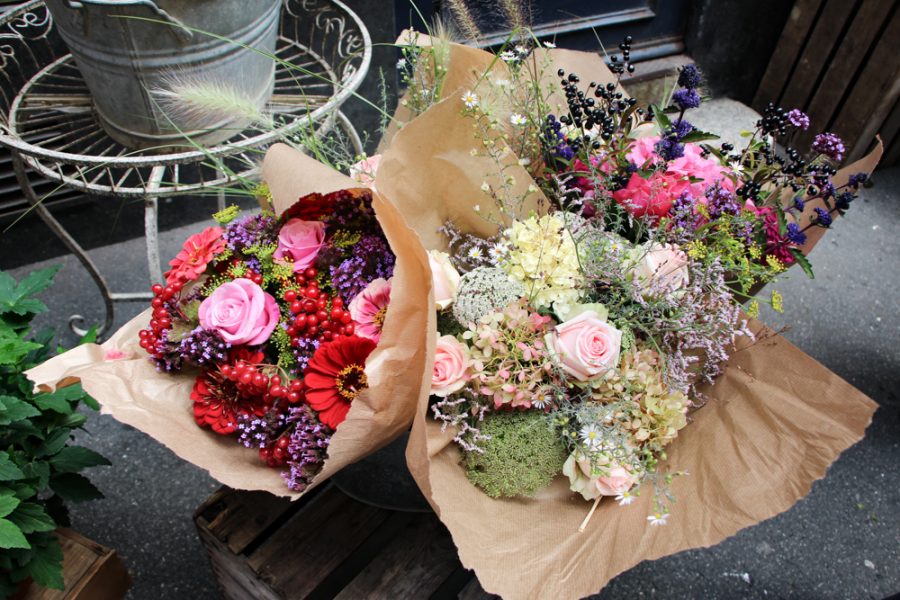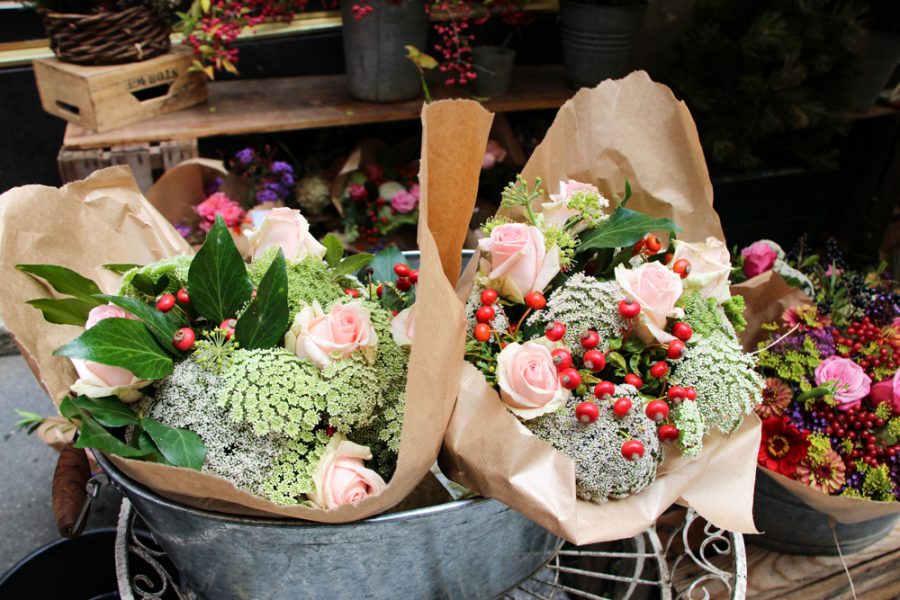 When you've spent your Swiss Francs on some of the best food in town, walk over to Le Barbare for a mug of hot chocolate. They serve it molten and oh-so thick, topped with whipped cream and exactly right for a nippy autumn day.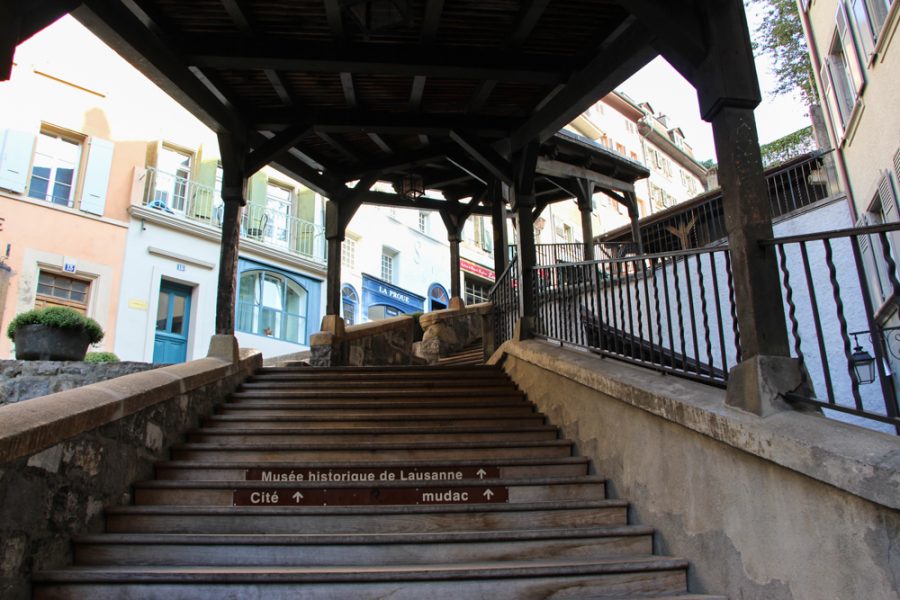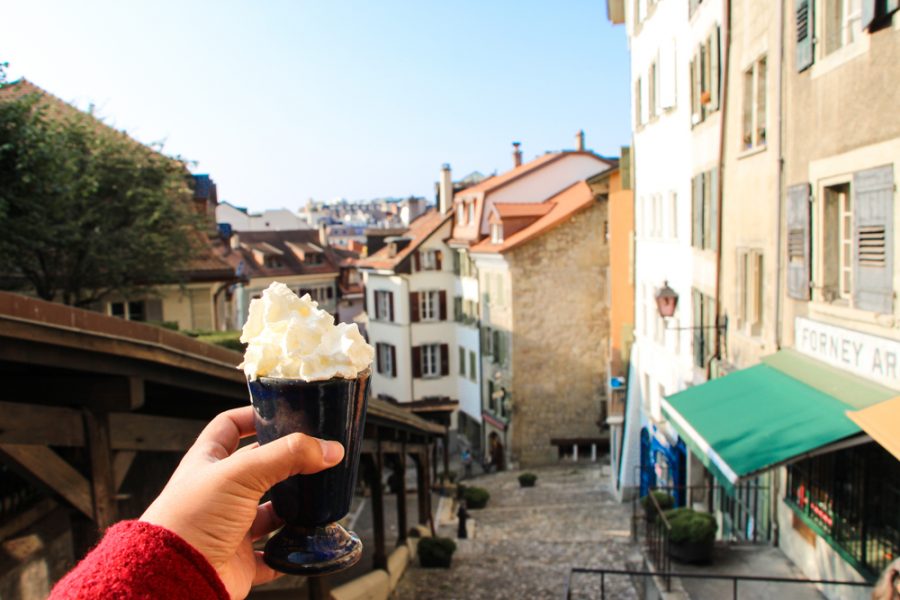 Next up – a walk at Grandvaux in the Lavaux Vineyard Terraces. This Unesco World Heritage site extends for 14km across the terraces at the foot of Lake Geneva, facing the French town of Évian-les-Bains with a view of the French alps.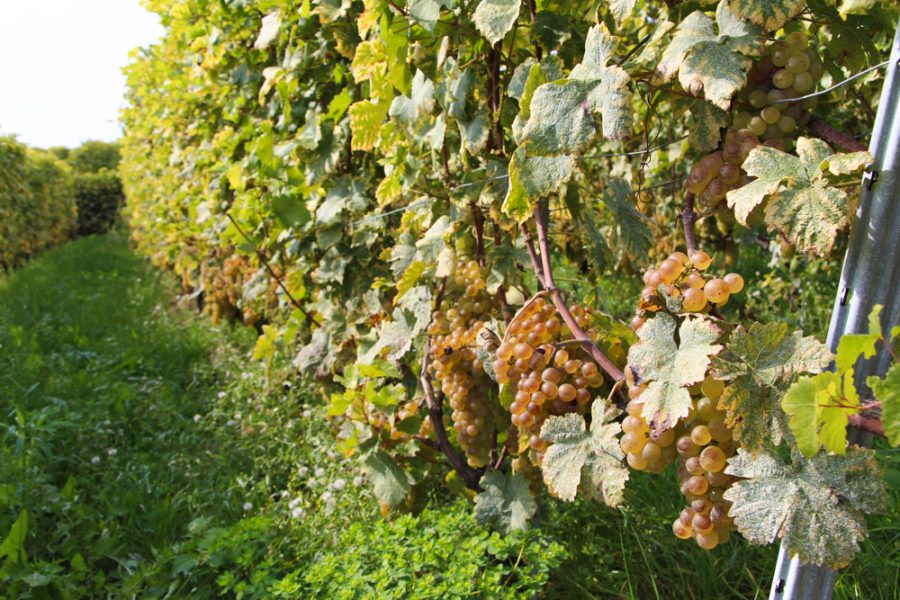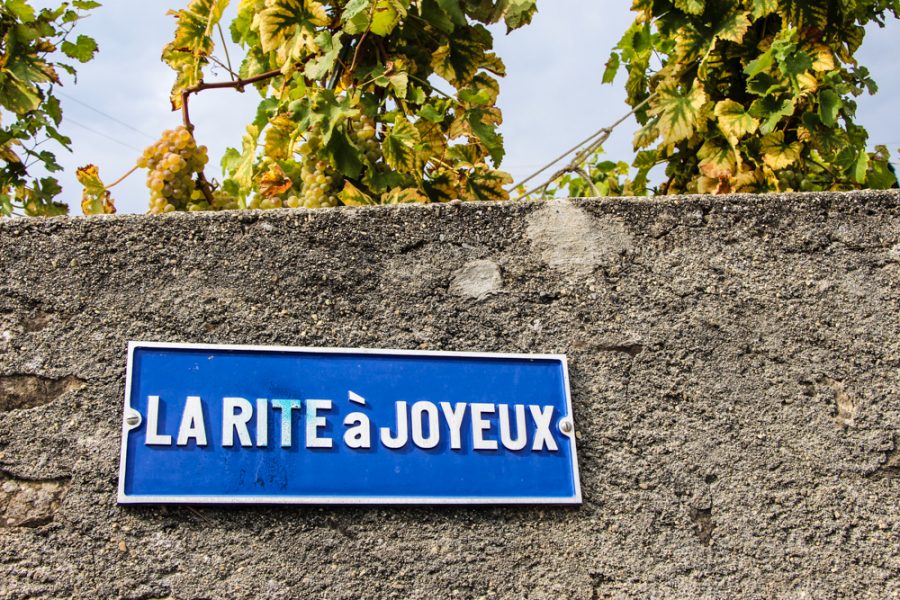 The vineyard produces crisp Chasselas at Domaine Croix-Duplex that also has a view of the dramatic panorama over the lake and the Alps. To get to the vineyard take a train from Lausanne Gare station (on the dependable metro).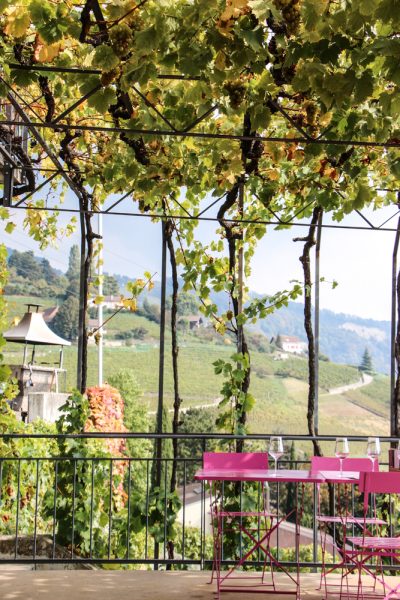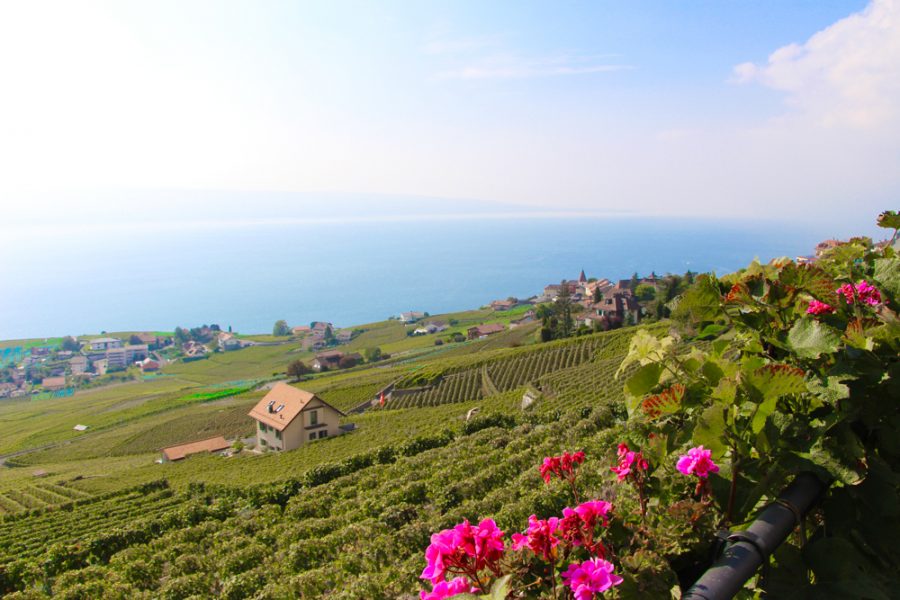 When you've had your fill of the view, make your way to the village and port of Cully, zipping through the grape-filled vineyards. At the port take the 'Belle Epoque' paddle steam boat that runs from Cully to Lausanne-Ouchy for a chance to enjoy Lake Geneva and the Swiss and Savoy Alps up close.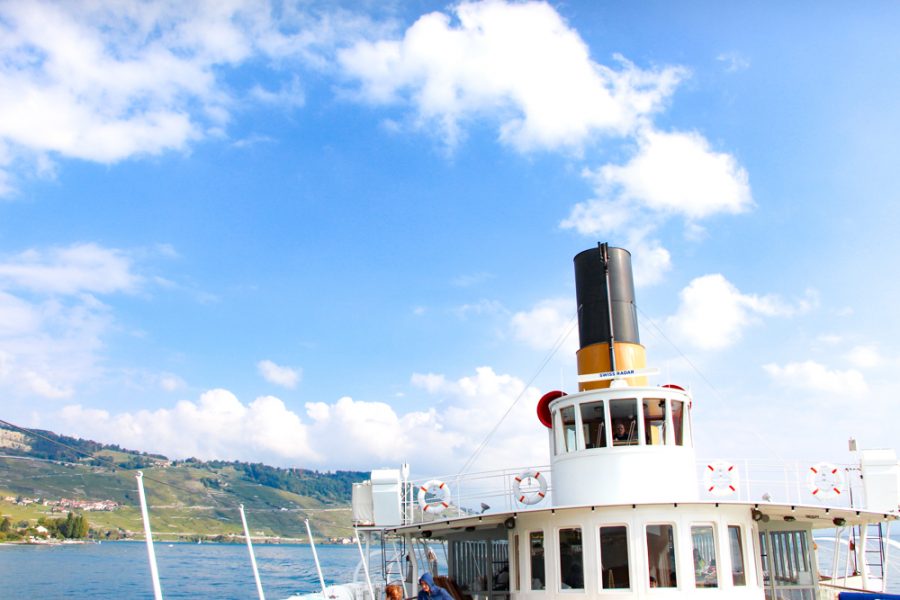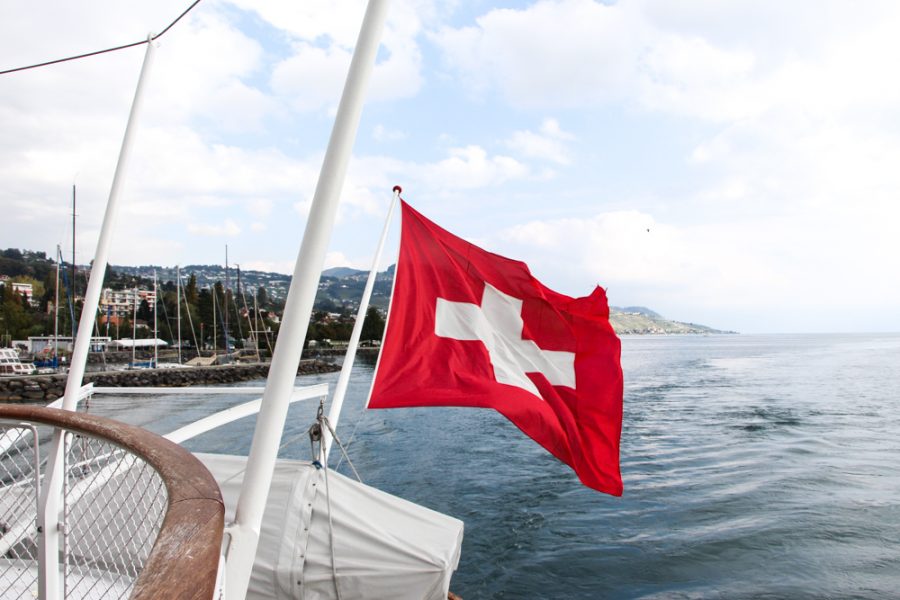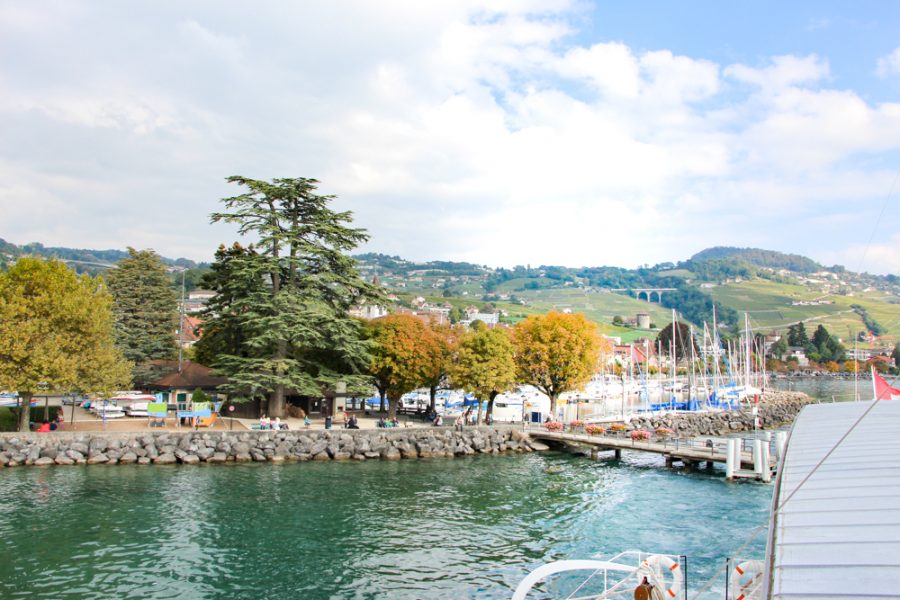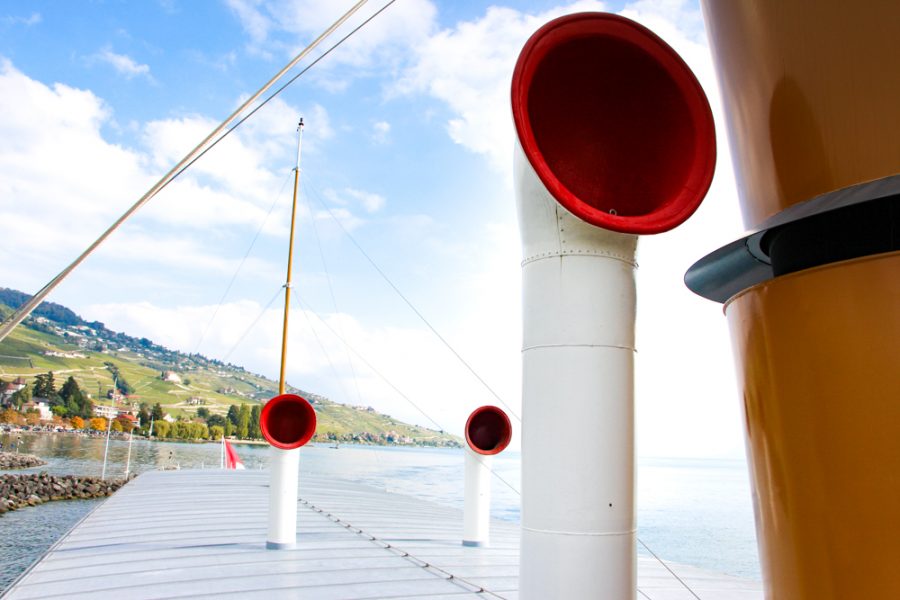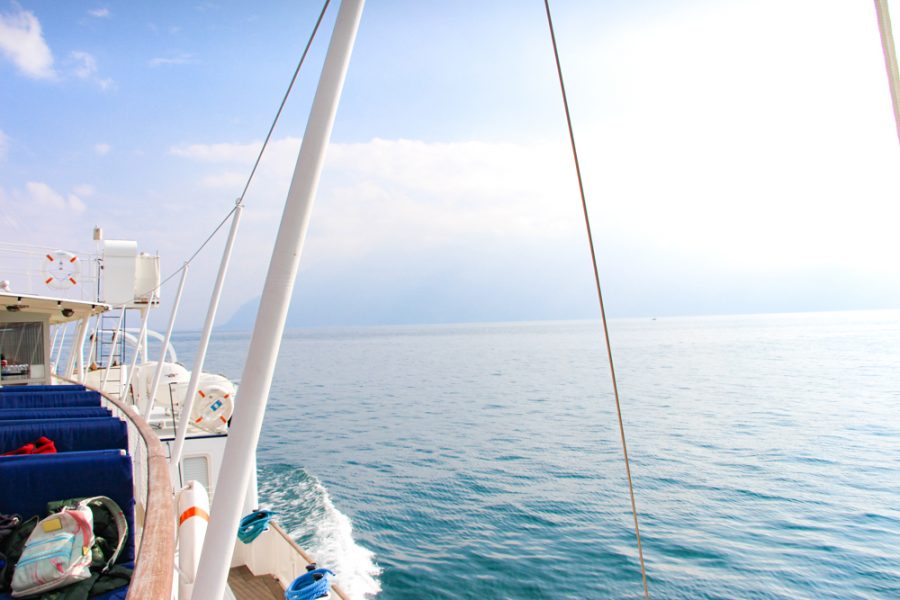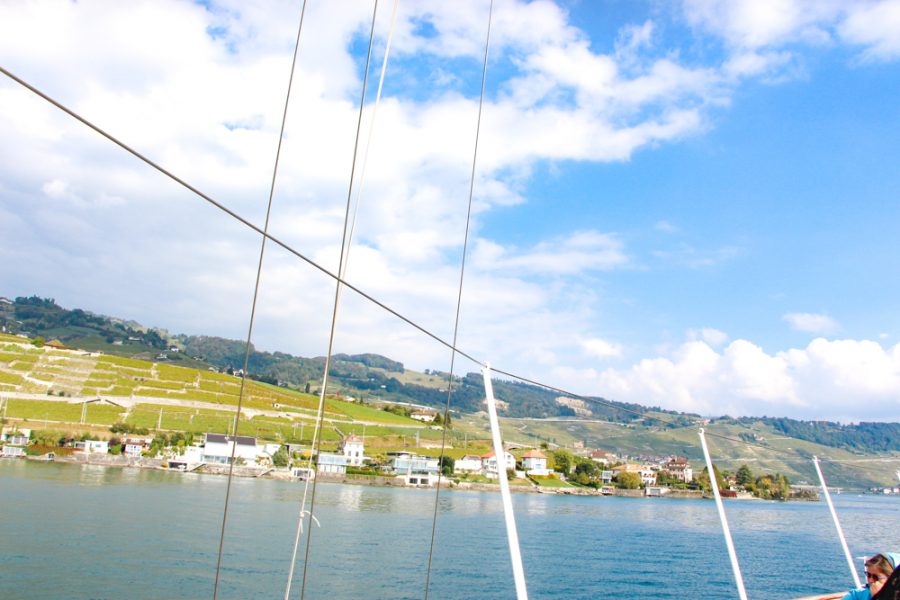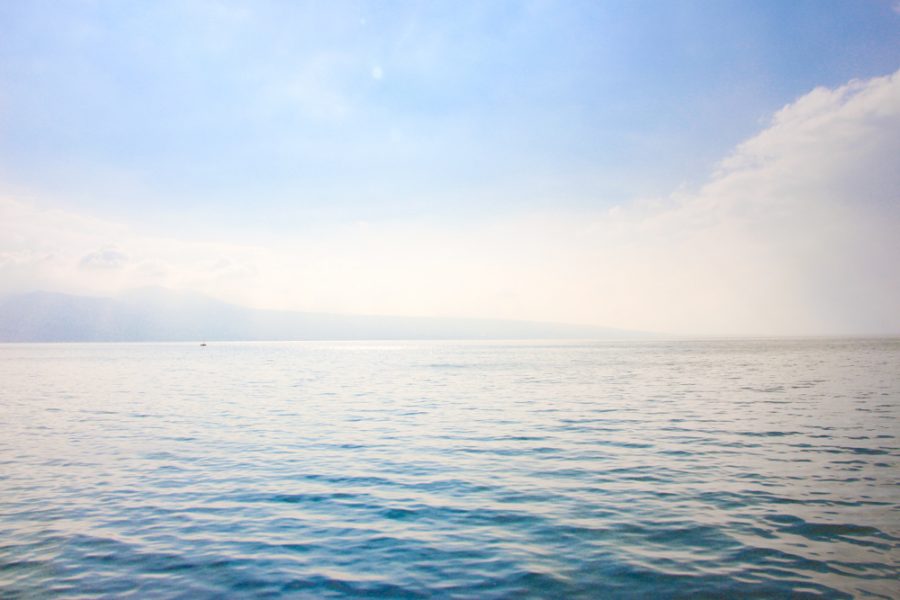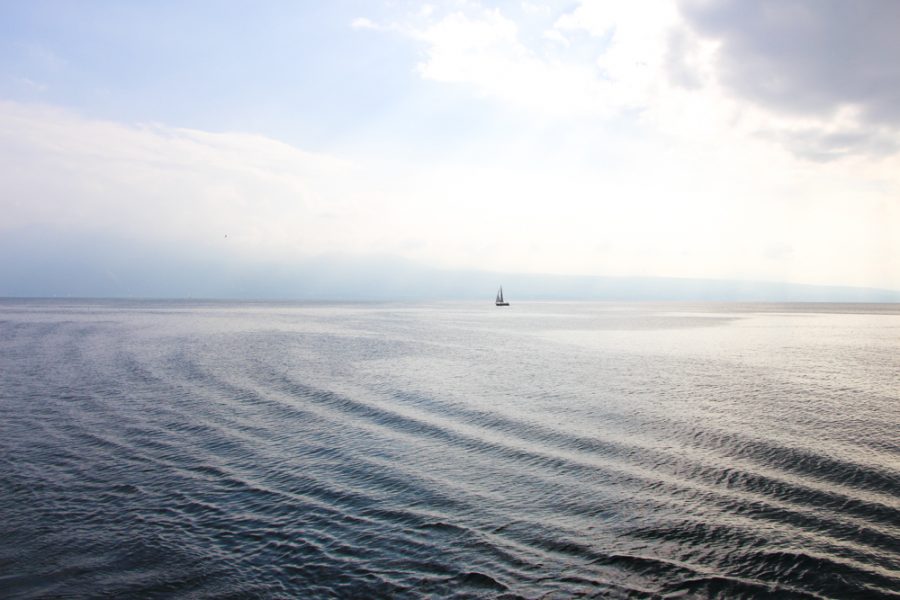 By now its mid-afternoon and perfect for a little rest and relaxation. Head back to the hotel, Royal Savoy, and enjoy their amazing spa with its steam room, sauna, jacuzzis and heated indoor-outdoor pool. This is no ordinary pool either – press the buttons located around it once to activate massaging underwater jets, or press them twice to turn it into a jacuzzi-pool. Bliss!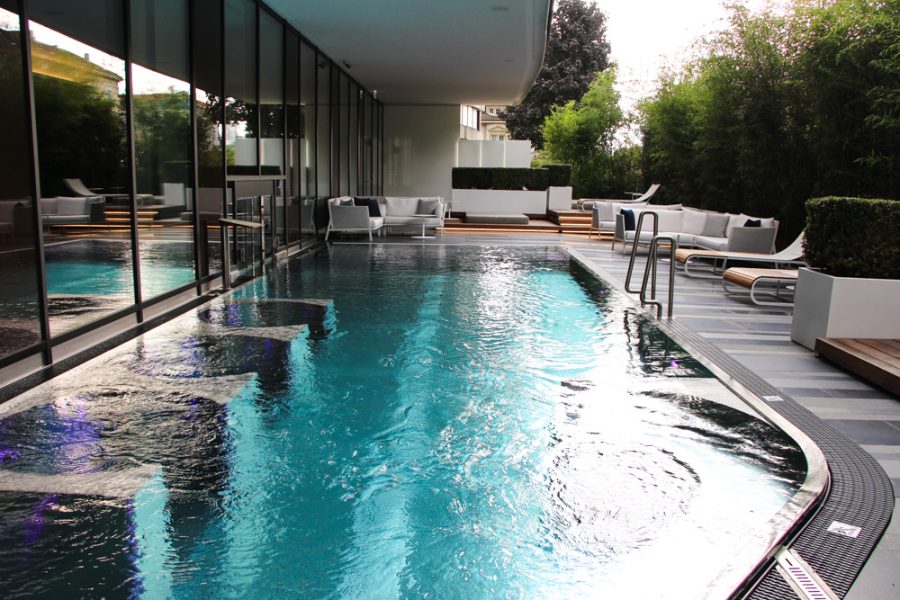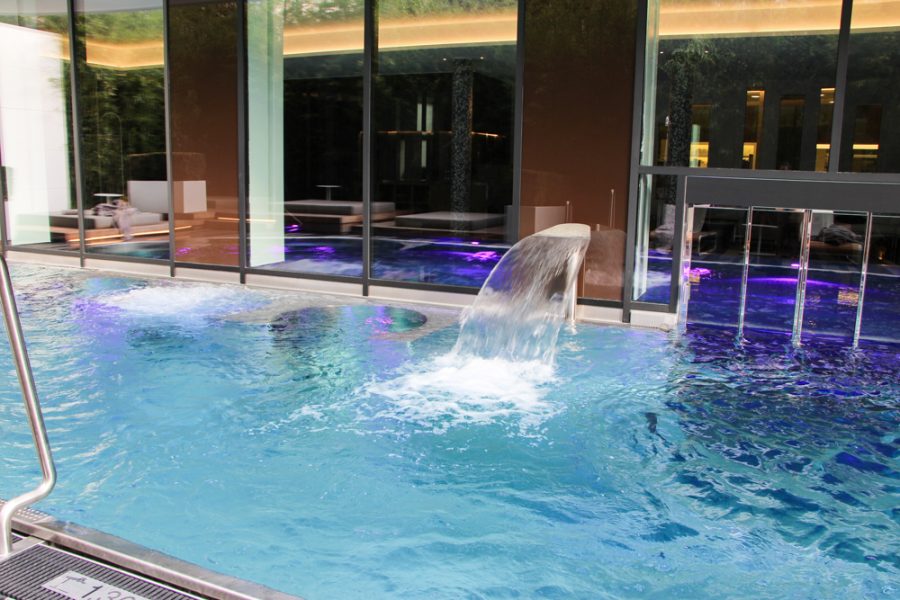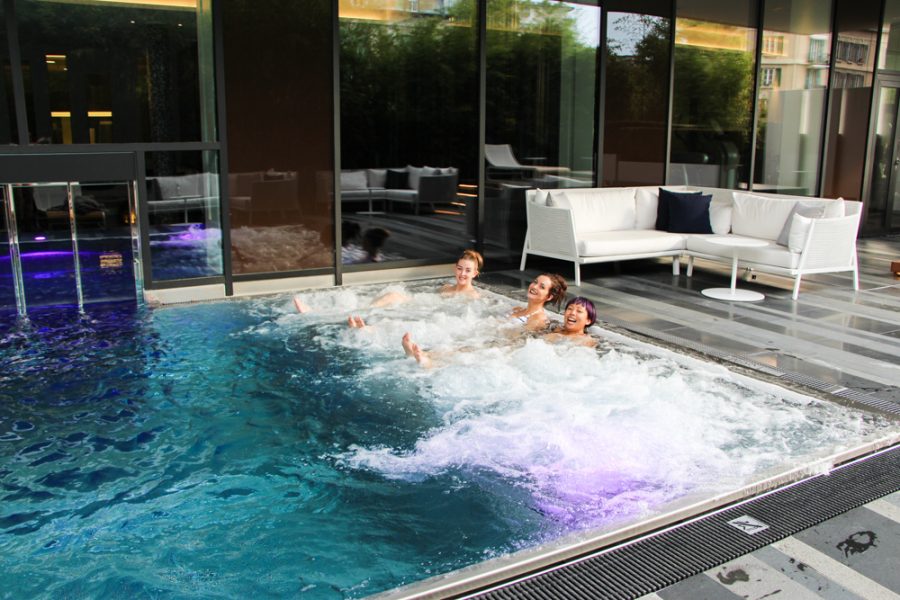 If you're not much of a water baby then no worries – explore more of the town instead. Lausanne is full of variety and culture, from Vidy to Vallon and on to Flon and Malley, choose from a score of museums and check for seasonal festivals. Check out the Musée de l'Elysée that is dedicated exclusively to photography, or try the Collection de l'Art Brut which feature works created outside "normal culture" – in psychiatric asylums, prisons or secret places. Artists include: Wölfi, Aloïse, Lesage, Carlo and Hauser.
For dinner head to Eat Me, whose food is as provocative as its name. The restaurant features mix of international cuisine served on small plates sharing style, highlights of which include a olive-strewn beef tartare and ruby-red fillet of beef with chimichurri.
Day 3 – Sunday – Olymic inspiration and departure
Start your day bright and early with a trip to the Olympic Museum. The International Olympic Committee has been based in Lausanne since 1914, turning the city into a focus of international sport. Lausanne also hosts the Court of Arbitration for Sport and some 55 international sport associations.
The Olympic museum is well worth a visit, and tells the history of the event in a fun and interactive way.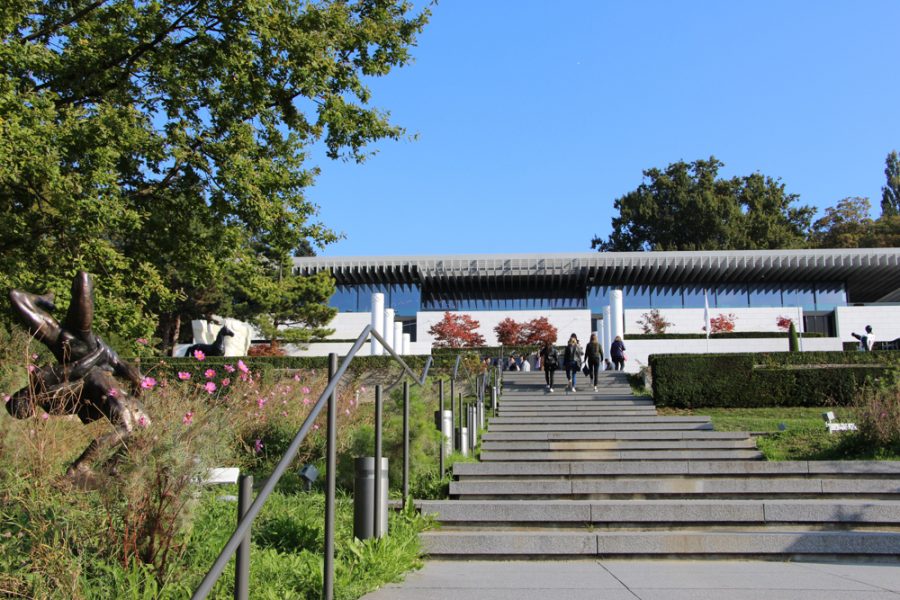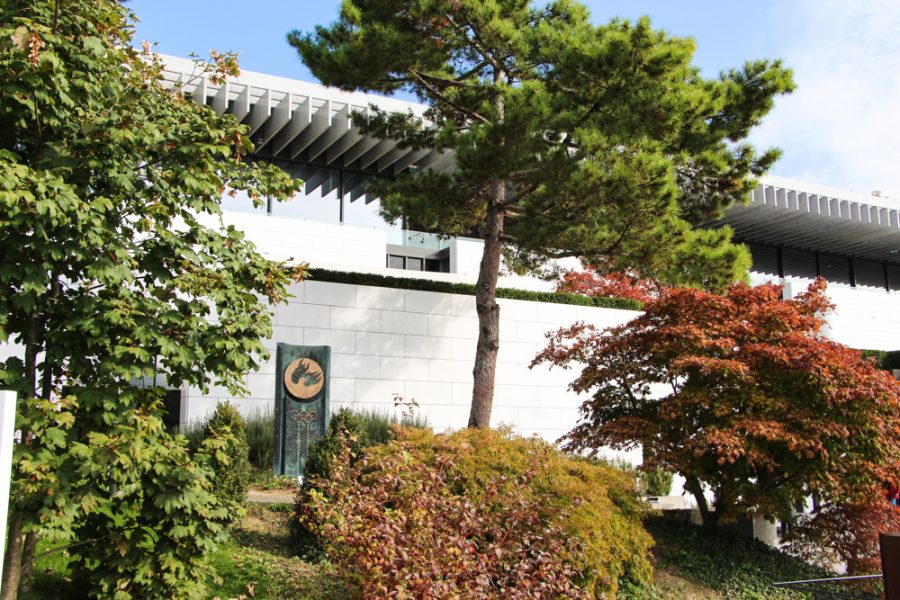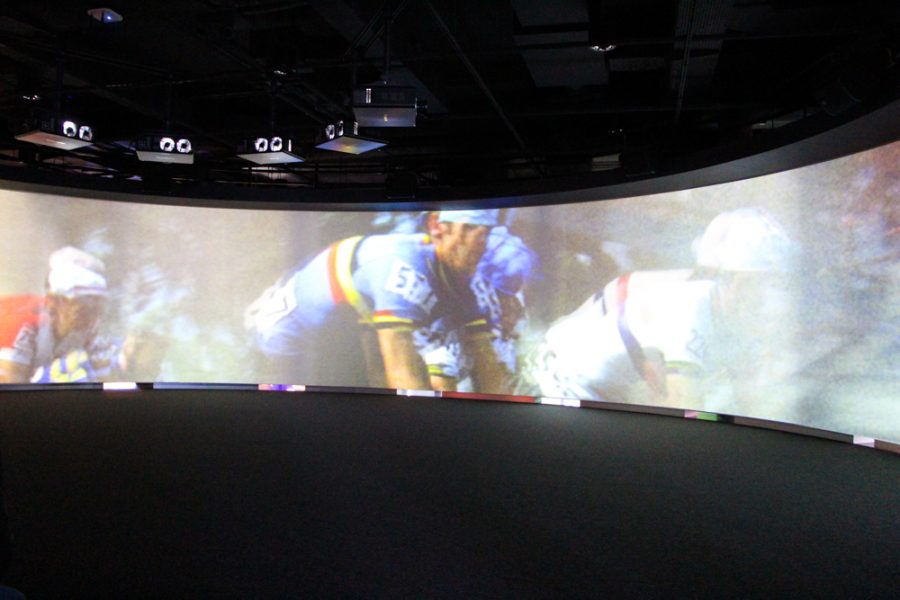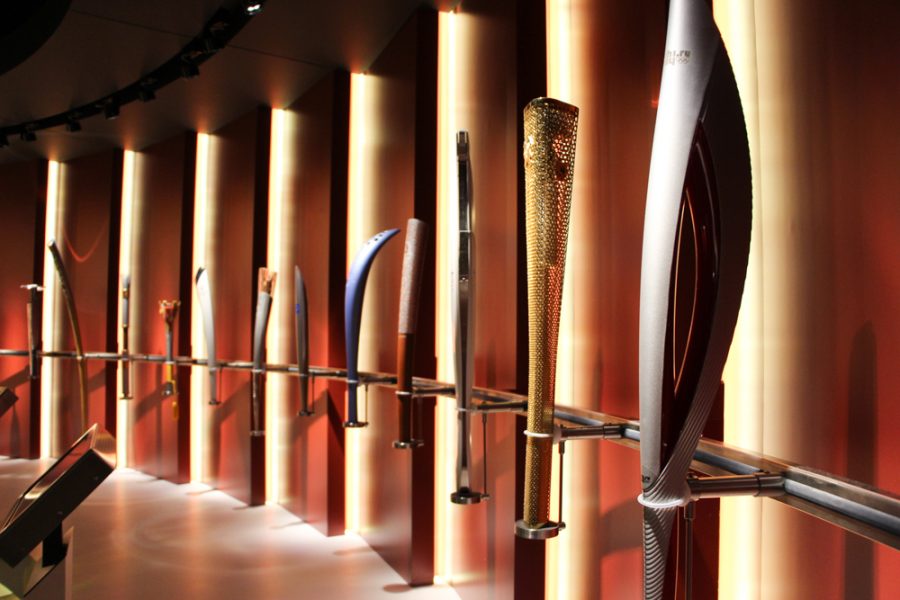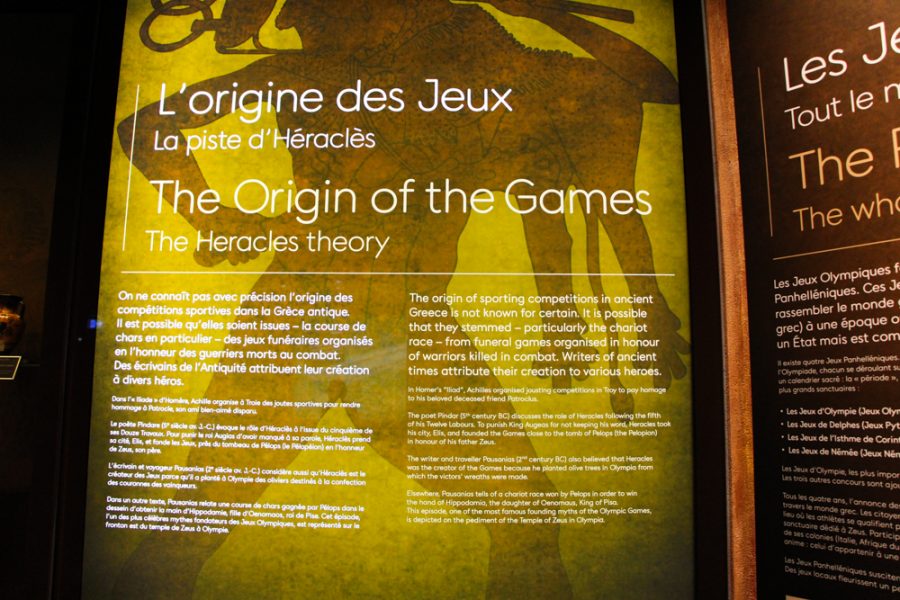 Full of inspiring montages and clips of bygone games, I leave wanting to watch every single opening ceremony that I can get hold of. A really great way to say good-bye to this gorgeous city, before heading back to Geneva airport and home!
We were guests of the Lausanne Tourism Board and some aspects of our trip were complimentary.