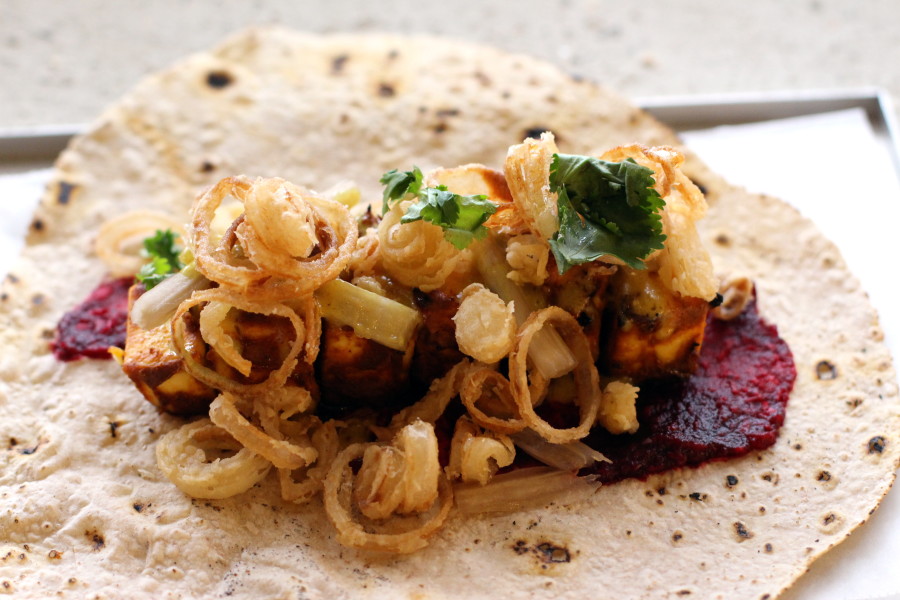 Gourmet Kebabs in Kingly Court
It was only a matter of time before 'Gourmet' kebabs became a thing in London, and nobody is better equipped for the unlikely transformation than two former Le Gavroche chefs, Manuel Canales Garces and Angus Bell. Obvs.
I love the marriage between shabby and chic, and am happy to report that the kebabs are beautiful. Served in an 'open-sandwich' on just-baked flatbread, the Nordic similarities extend into ingredients and spreads which include berry jams and fermented vegetables, as well as Middle Eastern influences.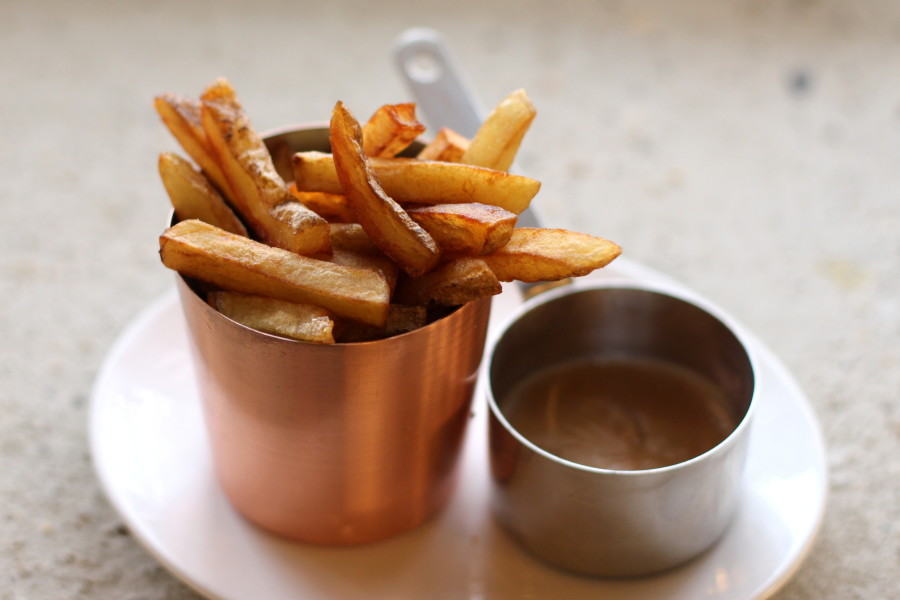 The first kebab we try is a 'roe deer adana' of robata-grilled meat, the venison glossy with it's own juices and charred a gorgeous, deep burgundy. Spread underneath is a carpet of juniper berries, and under this a coarse blackberry and chilli jam. We are instructed to roll it up to eat it, to catch every flavour in each bite. Strips of cavolo nero kimchi add a brininess that contrasts so well with the sweet berries, but overwhelmingly it is the venison that steals the show. Swoon…
A paneer 'le bab' has chunks of the flame-mottled cheese on a beetroot puree, scattered with crispy onion, pickled celery and curry mayo. Dutifully we roll the home made flatbread around it's unusual ingredients and marvel at their combination from the first bite to the last.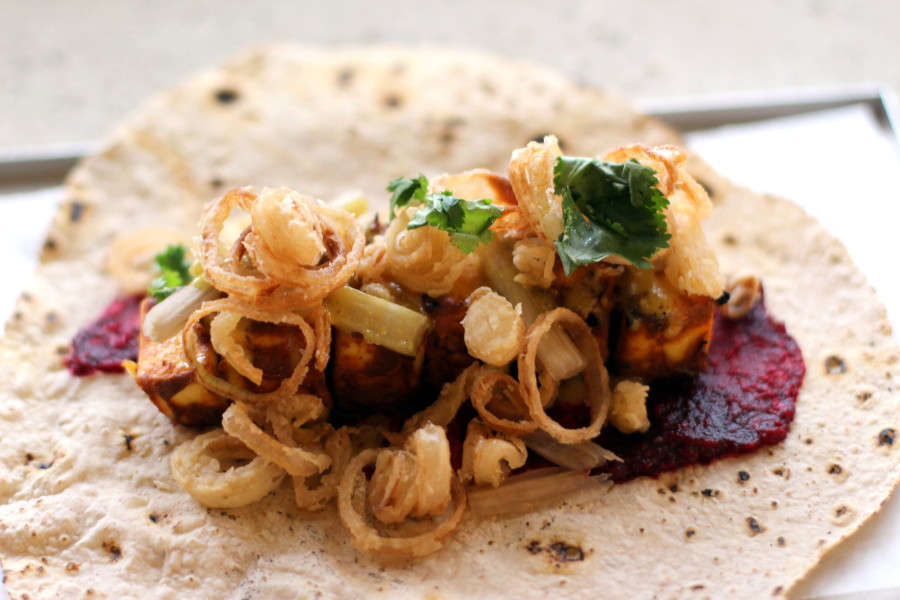 There are also some interesting starters to get stuck into, the most unique being the 'lokma' doughnuts piped full of chicken liver. At first I'm not sure about the syrup around them, but they disappear fast enough that it can't have put me off too much, can it.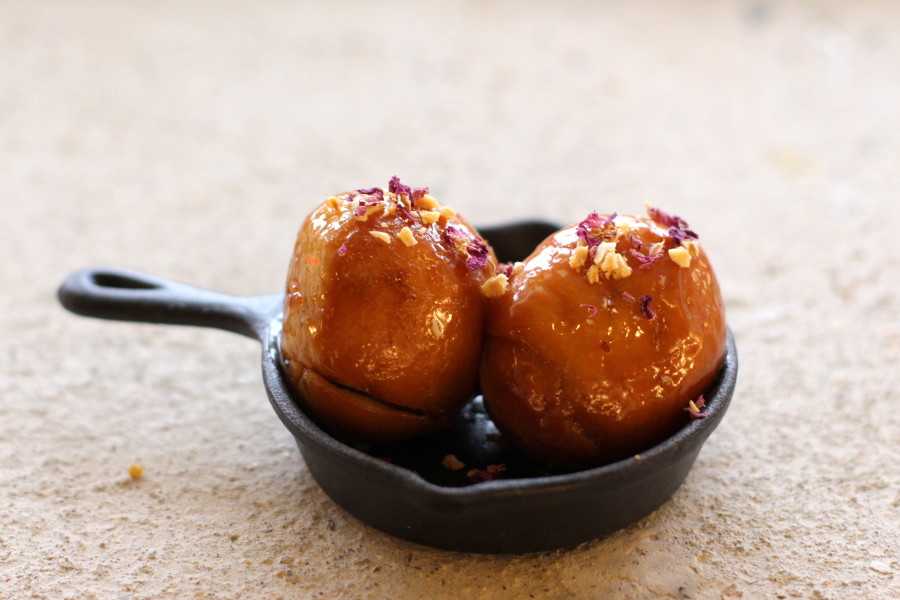 Another starter seas the humble risotto twisted into an Arabic Maftoul 'risotto' using traditional Palestinian grains in place of Arboria rice, which when cooked has that same starchiness that is so loved.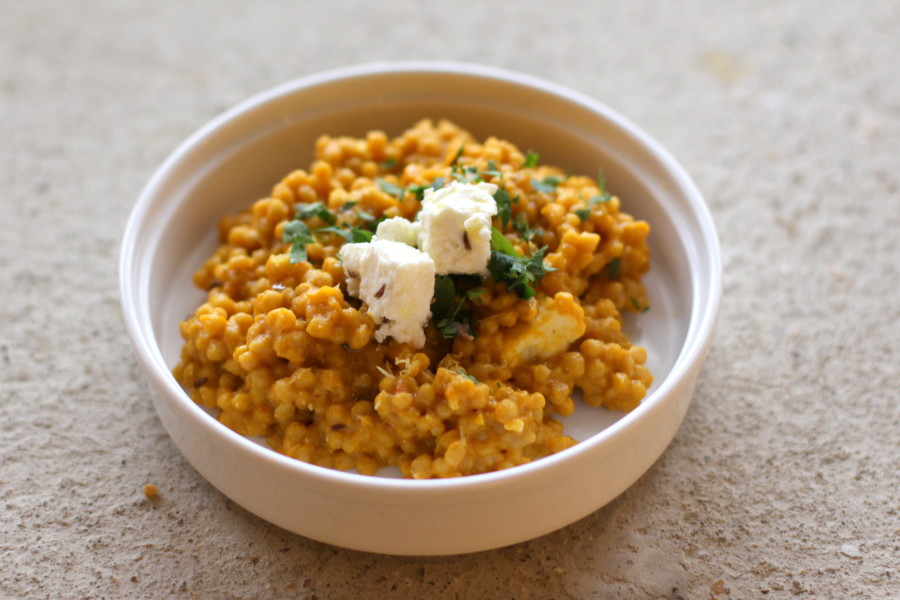 The short menu gets shorter for dessert, of which there is a single choice of cardamom creme brûlée. Good flavour, but could use a thicker and more 'crackable' crust, and a warmer custard base. L
For around £40 a head it's not exactly cheap, but I don't begrudge the cost in any way. I've had a fantastic time, the restaurant is well proportioned, light and airy, service is friendly and the food is innovative. So go!
Tube: Oxford Circus
Address: Top Floor, Kingly Court, Carnaby St, W1B 5PW
Tel: 020 7439 9222
Website