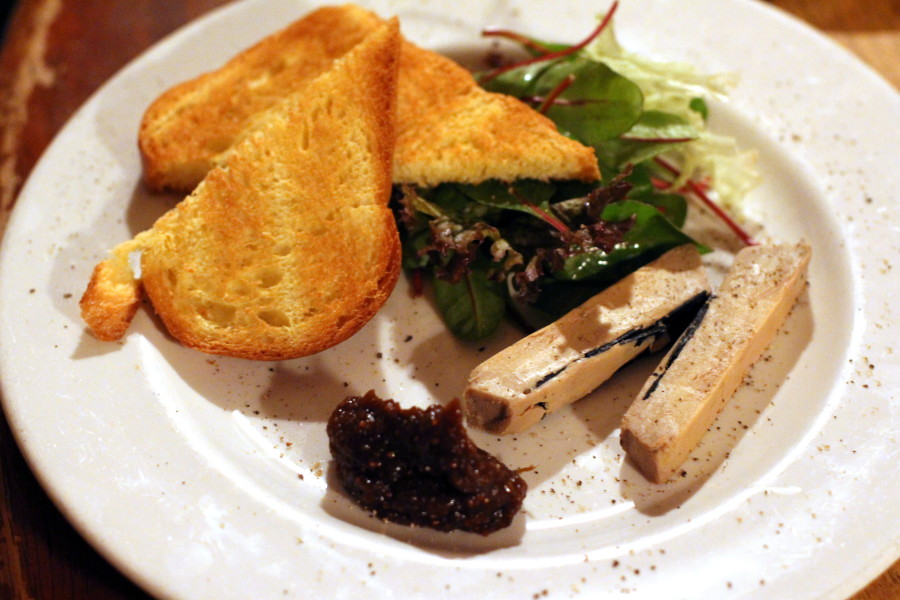 Classic French food in an intimate Covent Garden restaurant
8/10
Located on an unassuming corner plot at the intersection of Garrick Street and Floral Street, Le Garrick is an intimate restaurant serving some of the best French food you're likely to get in these parts.
Open for almost three decades in the heart of Covent Garden, the past eight years have seen the family run restaurant go from strength to strength under the careful direction of couple Dominika and Charles.
Stepping through the doors of this traditional brasserie puts you in a smaller ante dining room, and the majority of the dining space is in a warren of cove-like spaces on the subterranean level. Exposed brick and distressed plasterwork speak more to the age of the restaurant, and are authentic little reminders of its maturity. Flickering candelight and faded mirrors combine to lend a warmth that is delicious to be in, and Le Garrick makes for an excellent first date venue.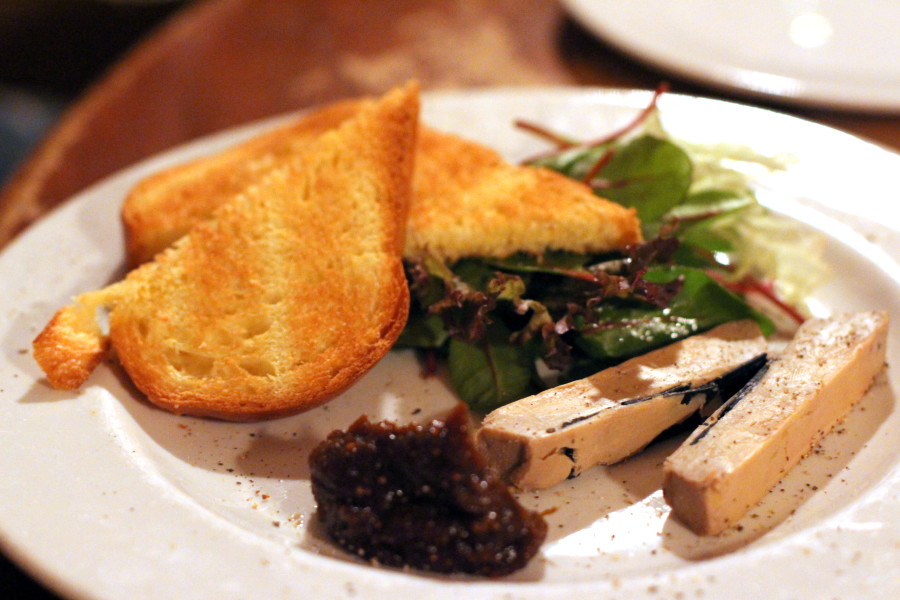 The menu is French through and through, and is said to incorporate recipes from Charles' home town of Toulouse in the South West of France.
To start we share some wonderfully truffled foie gras with bread and jam and the seared scallops, rocket and red pepper salad that makes up the Coquilles St Jacques.
Portions veer to the generous side in mains of boeuf bourguignon with its equisitkly robust aroma, and a whole rainbow trout with a matching volume of buttered baby potatoes.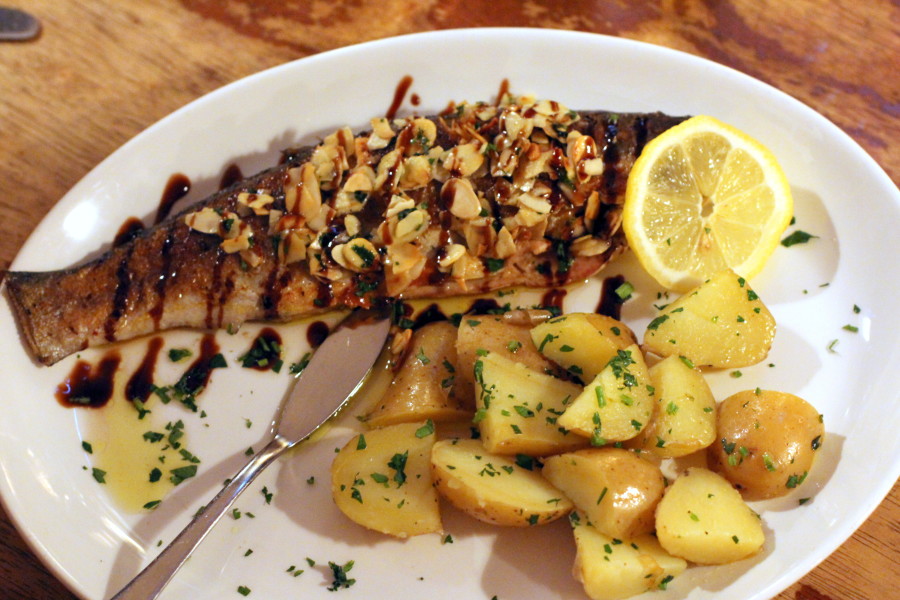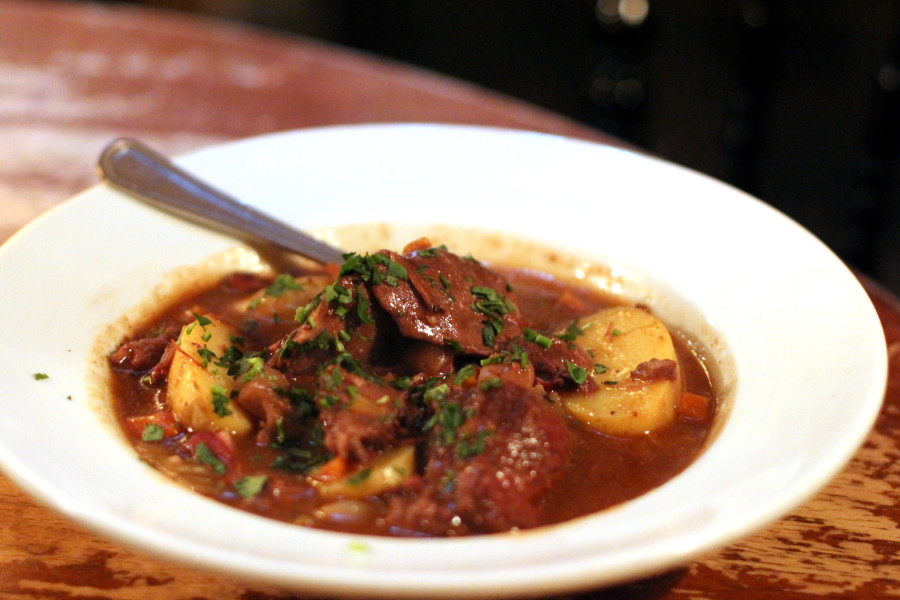 Never one to skip dessert we plough on and enjoy a deep, chocolate fondant with its delectably liquid centre, and a thickly crusted vanilla crème brulee.
We've had a gorgeous time in this ageless restaurant, and can't wait to return to try more of its classic French menu.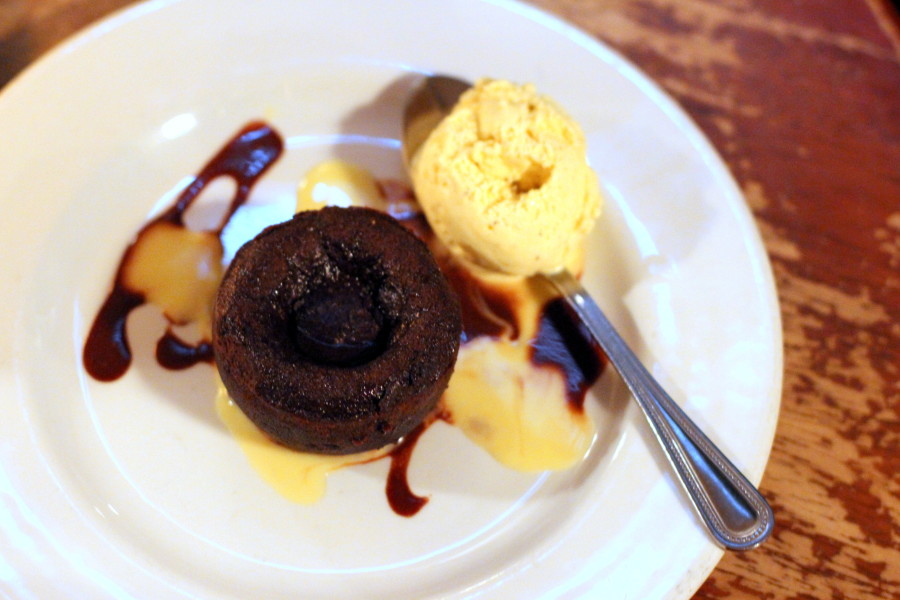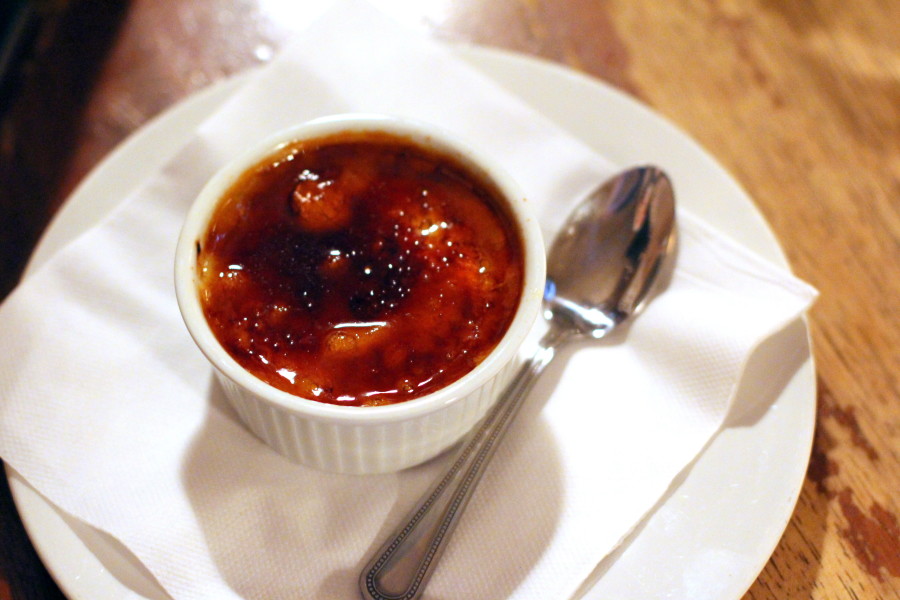 Tube: Leicester Square
Address: Garrick St, London WC2E 9BH
Tel: 020 7240 7649
Website
I was invited to review Le Garrick