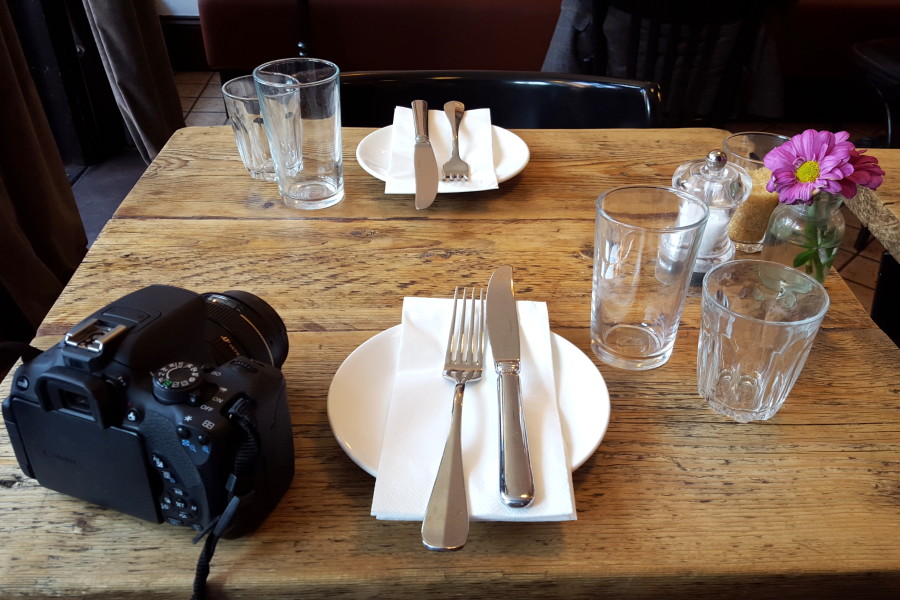 Mod European in Fulham
I've just put together my Restaurant Map of blog reviews, and it's given me an opportunity to step back from two years worth of food blogging and look at it from a different angle. The map shows reviews by rating, and the density of reviews varies across the different districts of central London. According to the map I've spent an obscene amount of time in Soho and Mayfair, whilst neglecting other areas of London, and so in an attempt to fill up more of the map I'm heading to Fulham to check out Manuka Kitchen.
Opened a few years ago by friends and business partners Joseph Antippa and Tyler Martin, Manuka Kitchen was widely praised across the board and attained a rare five star rating from restaurant critic AA Gill. When I asked my Fulham based friend for recommendations of where to eat in the area, Manuka Kitchen was the one she was most insistent that I visit.
It turns out that Manuka Kitchen is still going strong with a menu that features some of the loveliest sounding dishes. Bone marrow arancini jump out from the starters and beg to be ordered, three of them arriving in a simple salad, their shells crisp and thin. Crunching through these reveals a belly of sticky arborio rice flavoured very gently by the smokey bass tones of bone marrow.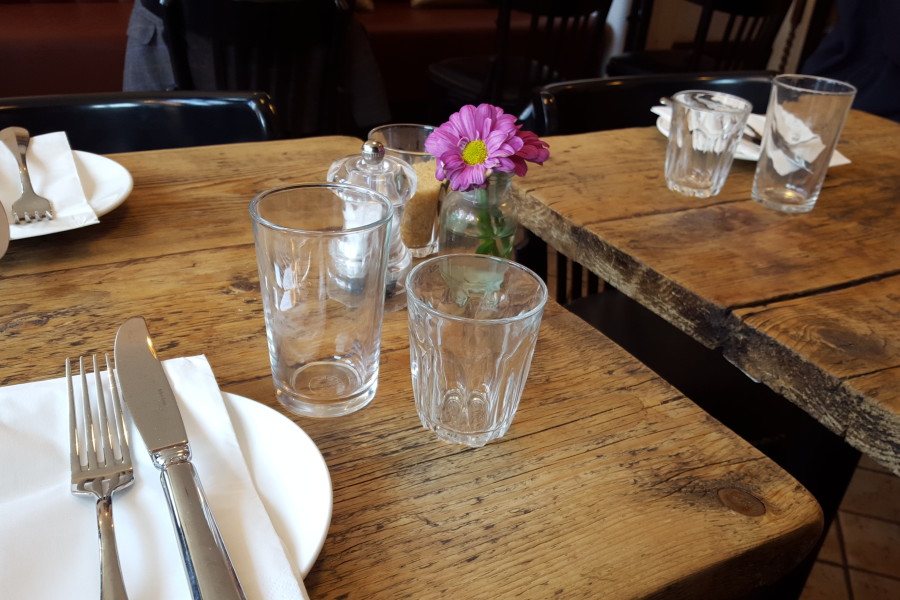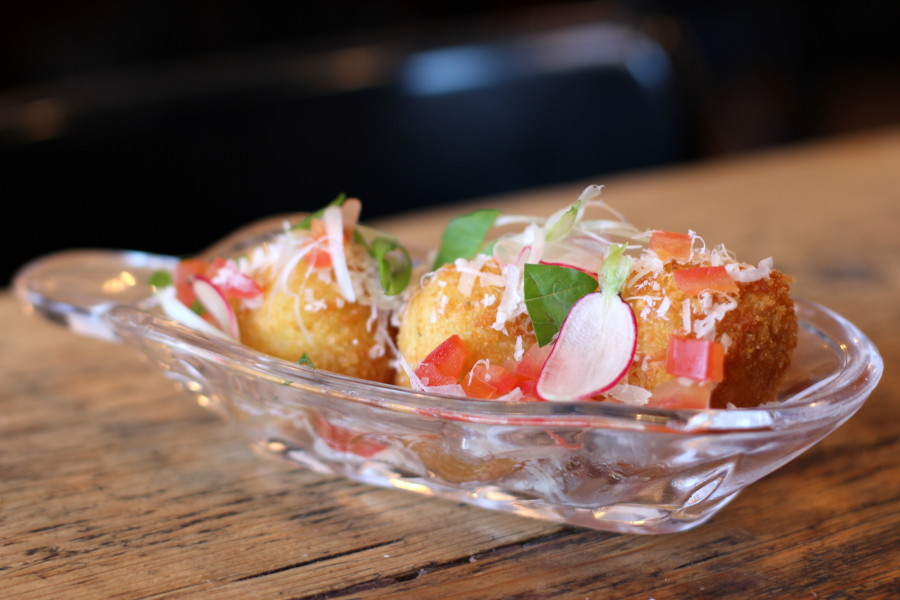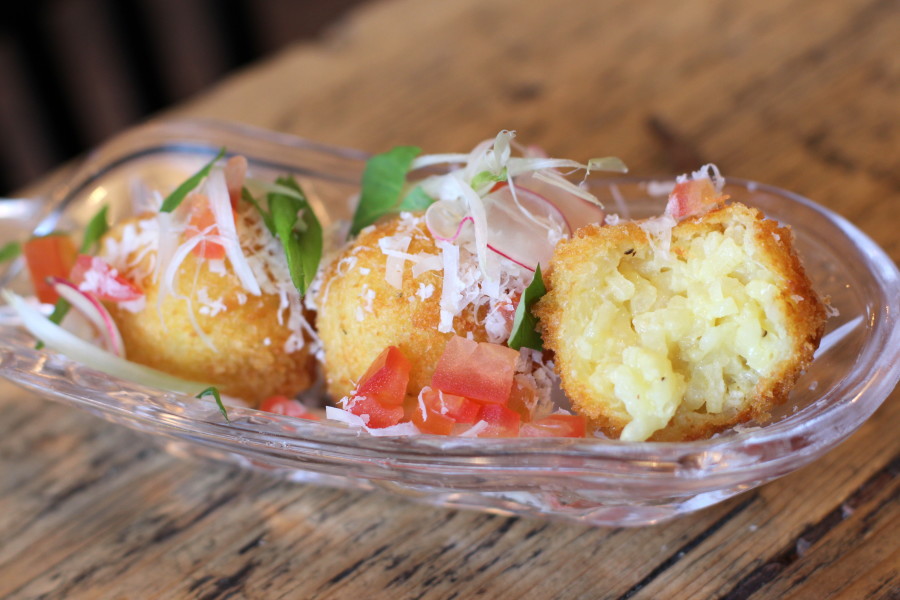 For mains we have the fish of the day, sea bream, sculpted with heat such that the flesh presses intimately against the scored skin, and both lay atop truffled potato, oyster mushrooms, parsley and a hazelnut pesto.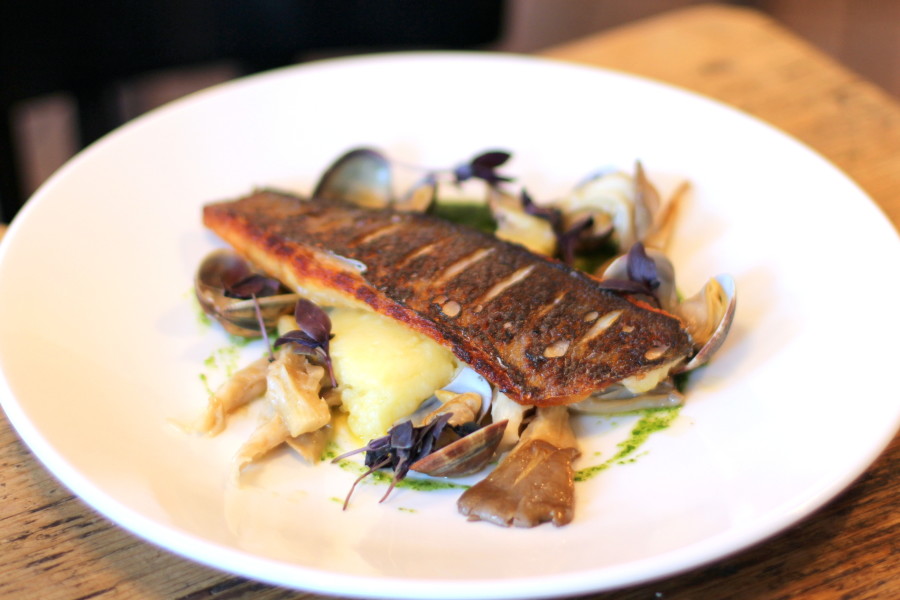 Waygu beef bolognaise and parpedelle is a delight, the meat wrapped around inches of fleshy pasta, and on top a single teaspoon of basil pesto. For £15 though the portion seems on the meagre side.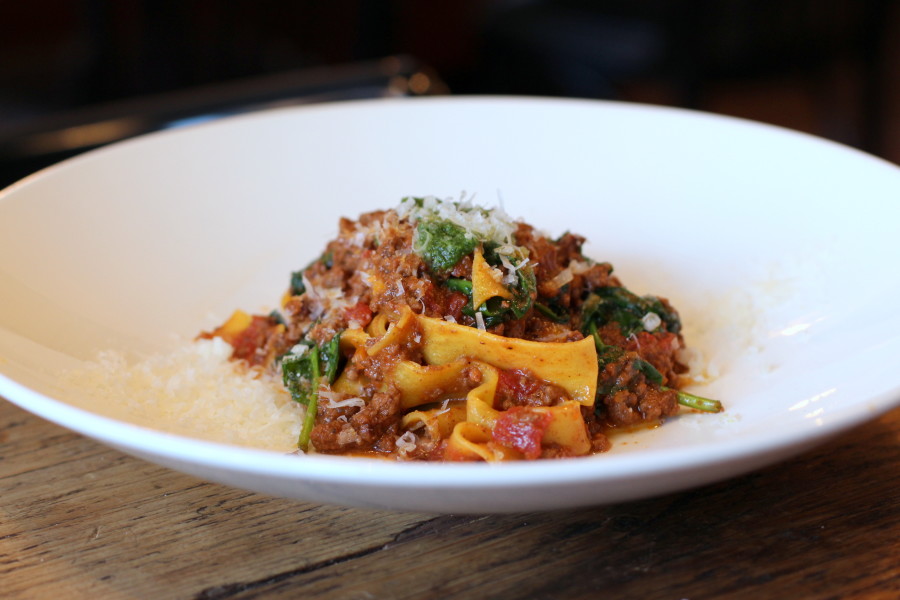 Desserts include chocolate and manuka honey truffles, a tart of peanut butter and pretzel, and lemon posset with granola. Our little pot of Manuka honey and saffron brûlée is well done, the top covered with a solid layer of fired sugar, a tap or two being enough to crack the hard caramel and get through to the wobbly custard below. A good example of of a crème brûlée.
Some issues we've come across today include a slightly bedazzled, lethargic pace of service. The restaurant is frankly not that busy, but our well-meaning waitress still seems a little overwhelmed at times. In addition it would be fantastic to try out the cocktail menu at lunch, but it is only available in the evenings at the moment.
All things considered, I've greatly enjoyed the lunch at Manuka Kitchen today, and would hazard a guess that brunch offers the same sort of satisfaction. Best still, if you can make it there before 6pm from Tuesday to Friday then you can have two courses for only £14.95, with most of the a la carte menu included in the deal.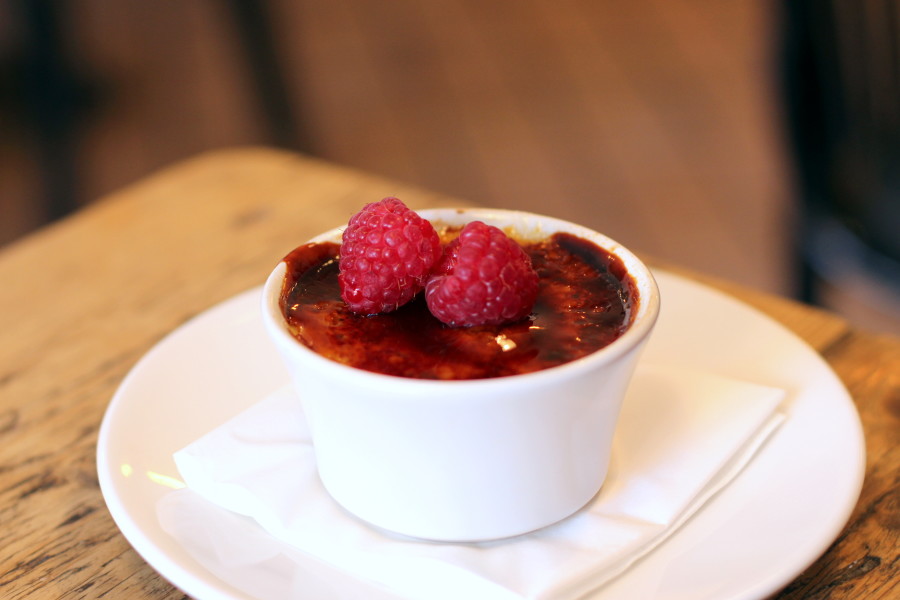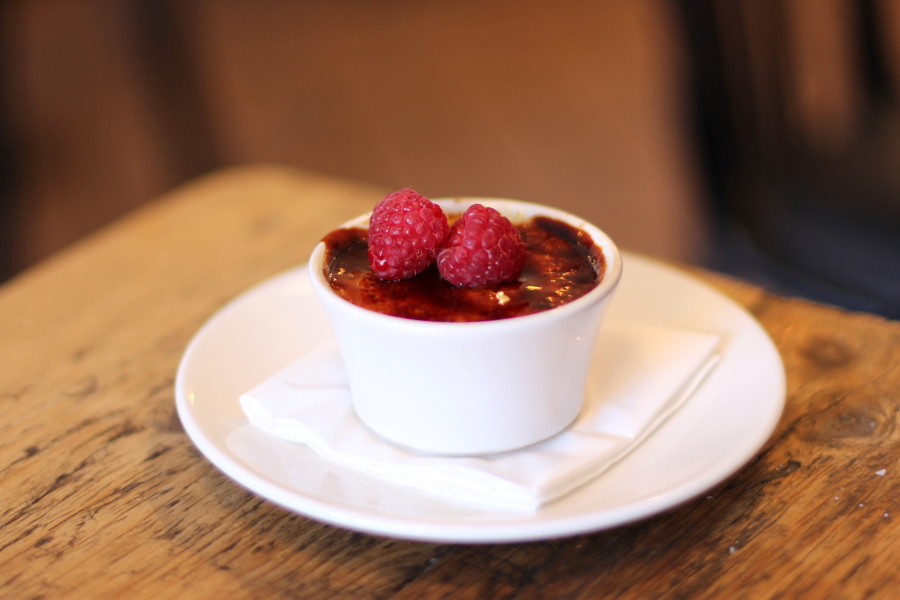 Tube: Fulham Broadway
Address: 510 Fulham Rd, London SW6 5NJ
Tel: 020 7736 7588
Website