Star-Wars inspired cocktails and pan-asian cuisine at One Hyde Kensington.
One Hyde Kensington is a restaurant and late night bar located opposite Kensington Palace, and was previously home to the bar Beyond. The lateral interior is located one floor under the surface of the busy main road, with a long bar, its own DJ booth and neon Star Wars portraits hanging on the walls.
Warm terracotta banquettes wrap comfortingly around capacious wooden tables, and other areas benefit from a dusky purple and tawny colour scheme. Its all very stylish.
The 'Bubbling & Smoking' sashimi platter is endowed with liquid nitrogen, tuna and salmon. Although we love the theatricality that fits seamlessly with the sci-fi/eastern theme, it does leave the sushi a little on the cooler side.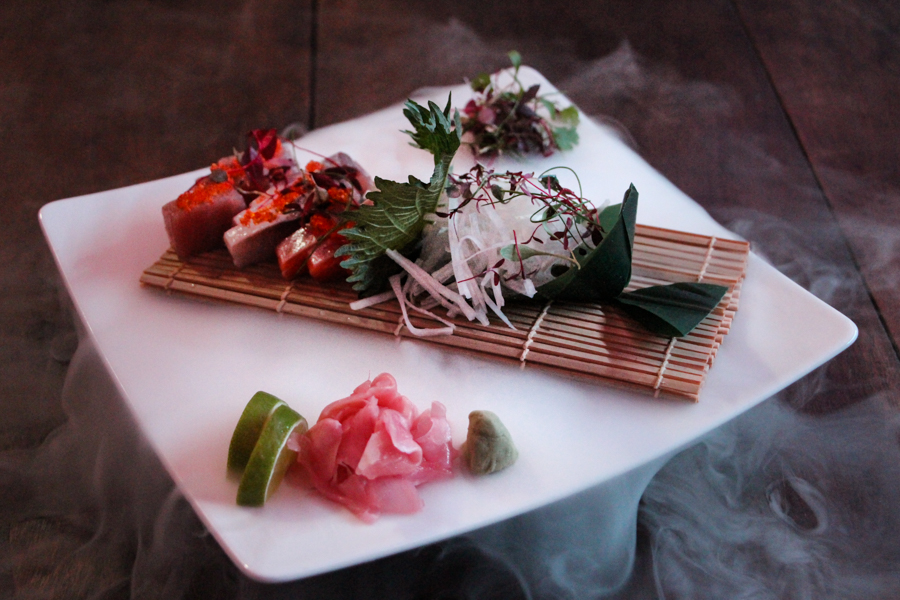 Equally as good is the sharing platter of dim sum – which is excellent. Slick mouthfuls of Chilean Seabass are done up as dumplings, and in others we find prawns. The Siu Mai are as good as ever, topped with a wedge of scallop, and the chicken gyoza have a burnished crunch.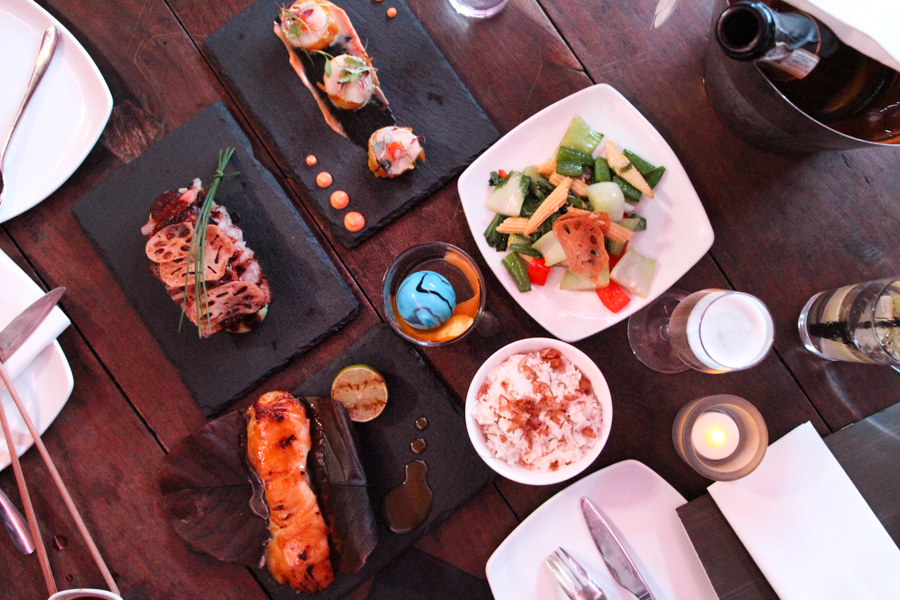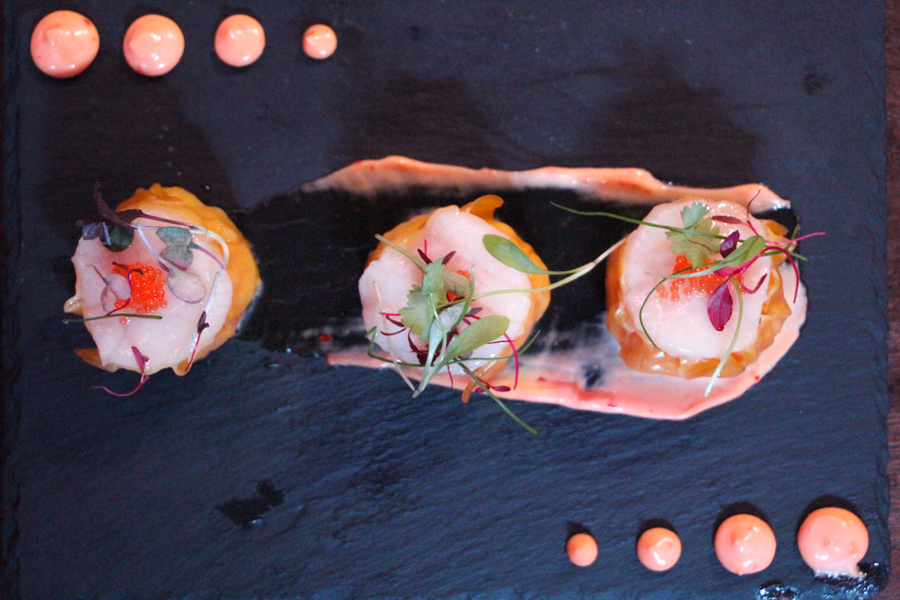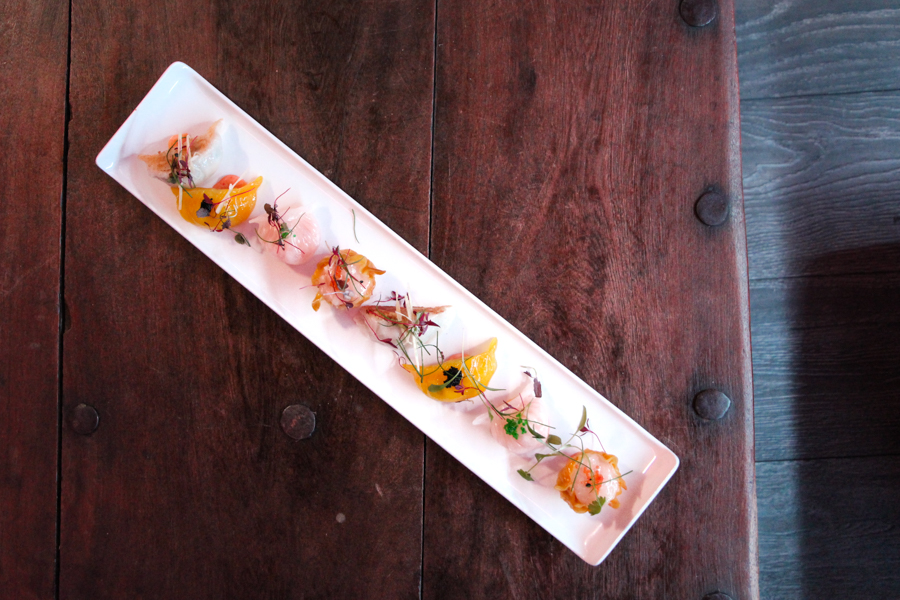 Out of the larger plates the favourite by far is a glossy length of plum miso-marinated sea bass – just look at it!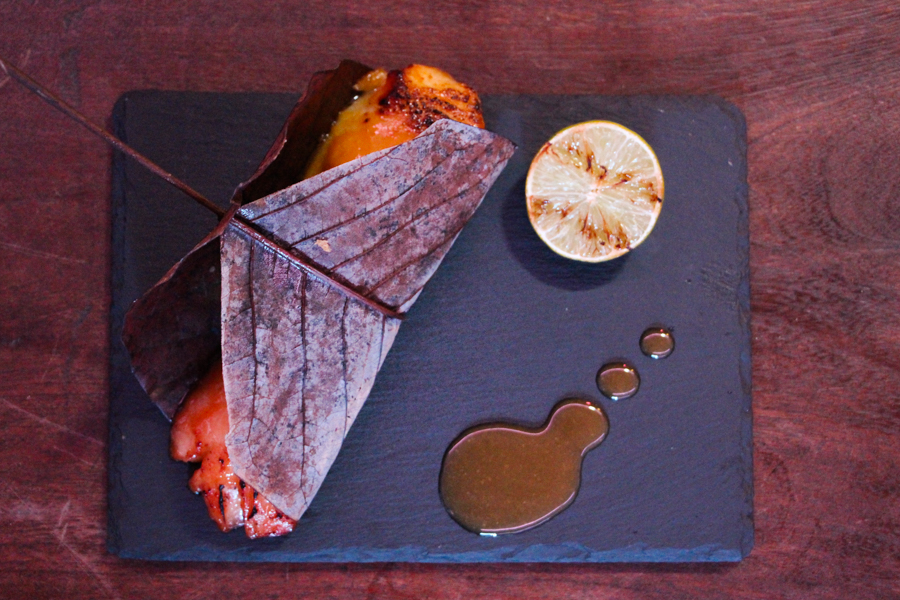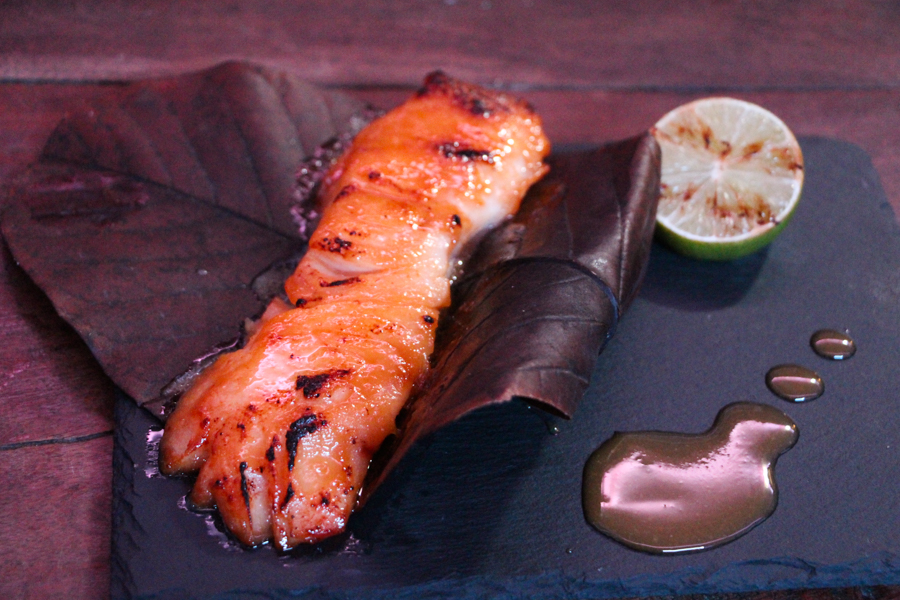 Then we have the Korean-style marinated sirloin of beef on mash and topped with lotus root crisps. The beef is thinly sliced and rosy, and the mash forms a silken, pillowy mass to rest on. Just lovely.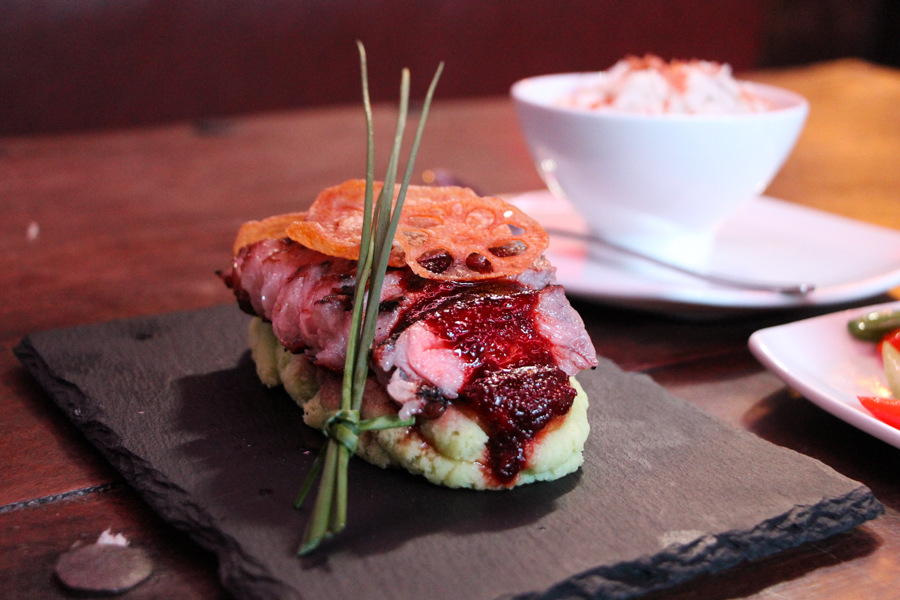 The meal concludes with a coconut crème brûlée – a combination that I've not tried before but that works well. I'm not sure why it's a green colour, but it certainly delivers in terms of taste.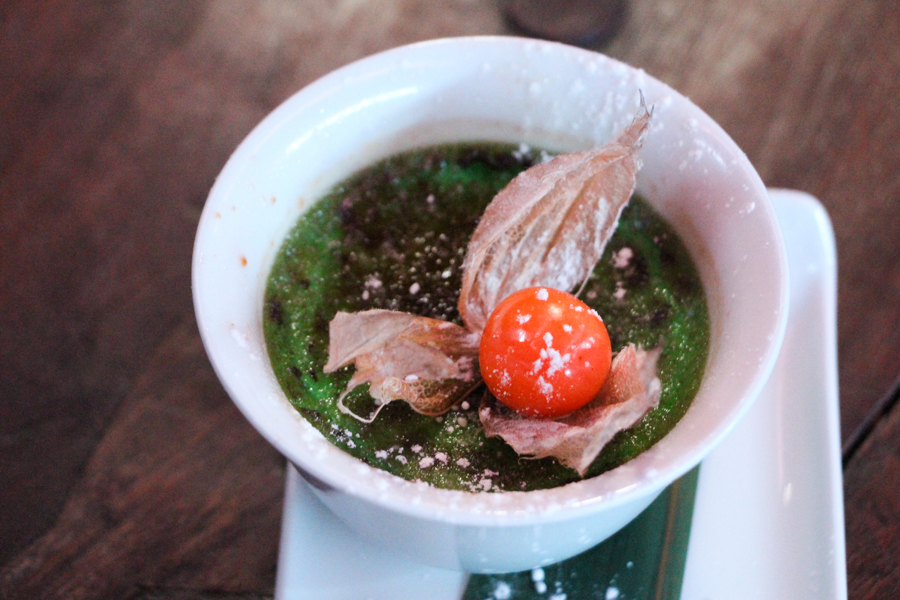 Balls of black sesame, coconut and mango mochi follow, and end a very good meal on a high.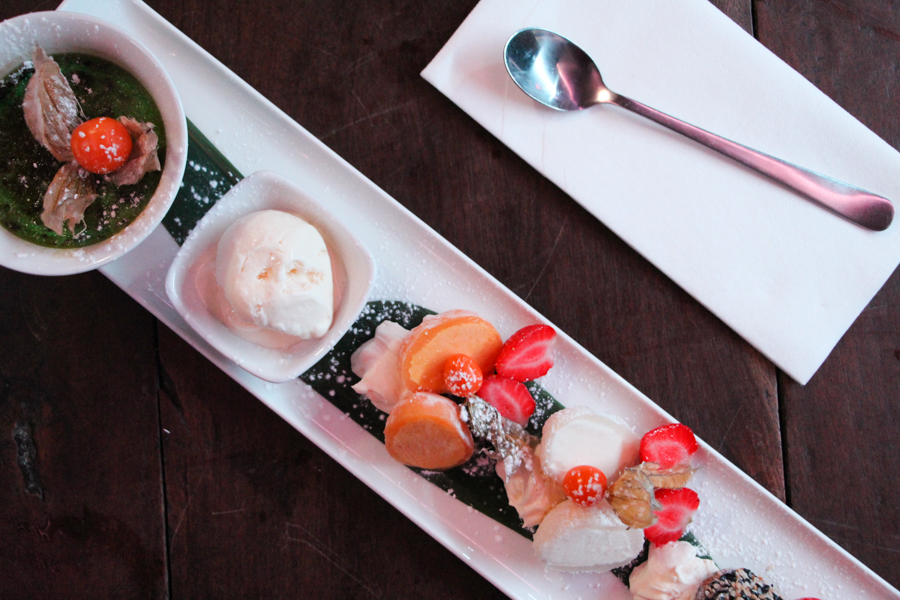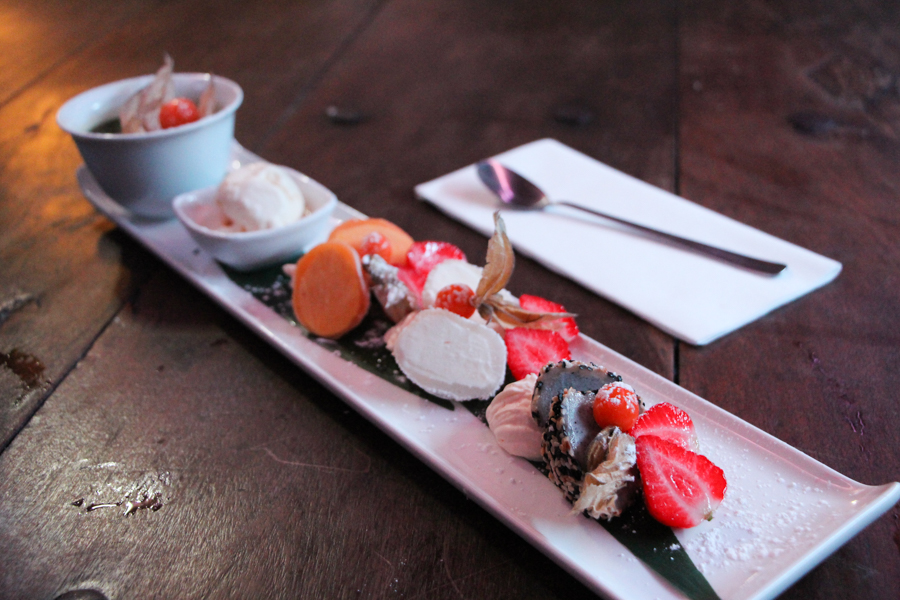 I'm never sure of what to expect when dining in Kensington as I think some venues have a habit of being all style and little substance. One Hyde Park has surpassed expectations and the food is as good as the vibrant atmosphere.
Tube: High Street Kensington
Address: 1A Kensington High St, London W8 5NP
Tel: 020 7368 6677
Website
Disclosure: The meal was complimentary, but we do not allow this to bias our coverage. All views are our own and as ever we aim to provide useful and honest feedback.