High end Japanese in Knightsbridge
8/10
The superlatively clean flavours of Japanese cuisine render me as submissive as the stereotype – I am undone. With a bias as heavy as this to satisfy, my palate leads me towards the aggressively hyped Zuma. Moored in Knightsbridge, Zuma is littered with a clientele of suited older men and vacant, artificially orange girls-for-rent. Forging a path through this coiffed mass, we find ourselves seated in a slick, blond wood and frosted glass interior.
Like the room, the menu is dominated by items cooked over the Robata grill. The best of these is a whole lobster, roasted with garlic and floral hojisu-infused butter. Matching this in flavour is a fillet of seabass with flame-licked skin covering supple flesh.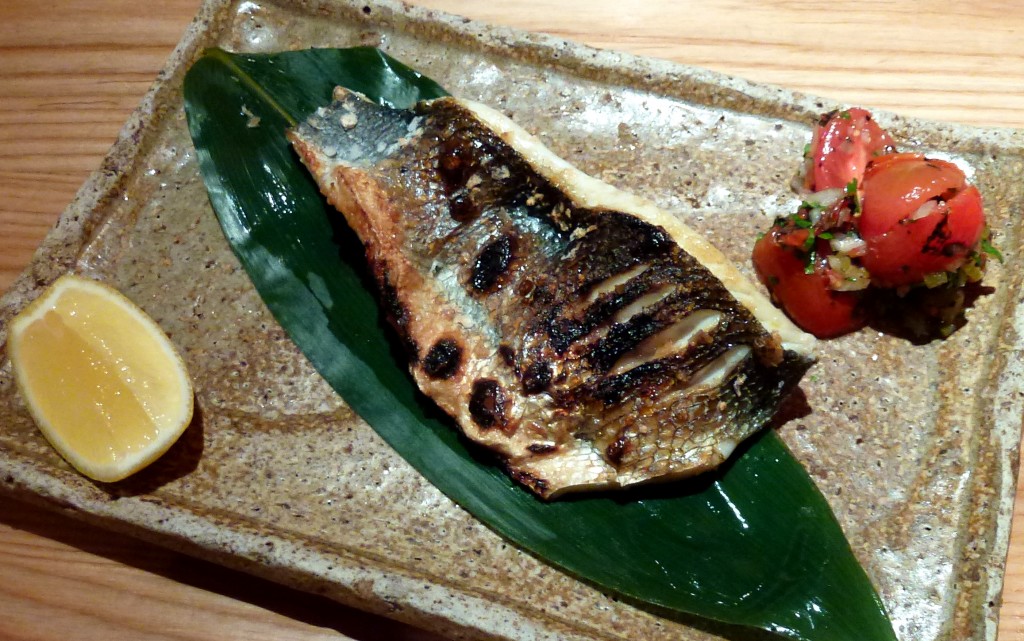 Lamb chops are beautifully caramelized wedges, soaked with a mixture of tofu and the highly regarded hatcho miso. The fermented flavour penetrates deep into the thick cuts of meat, creating a contrast between the scorched exterior and drenched, pink centre.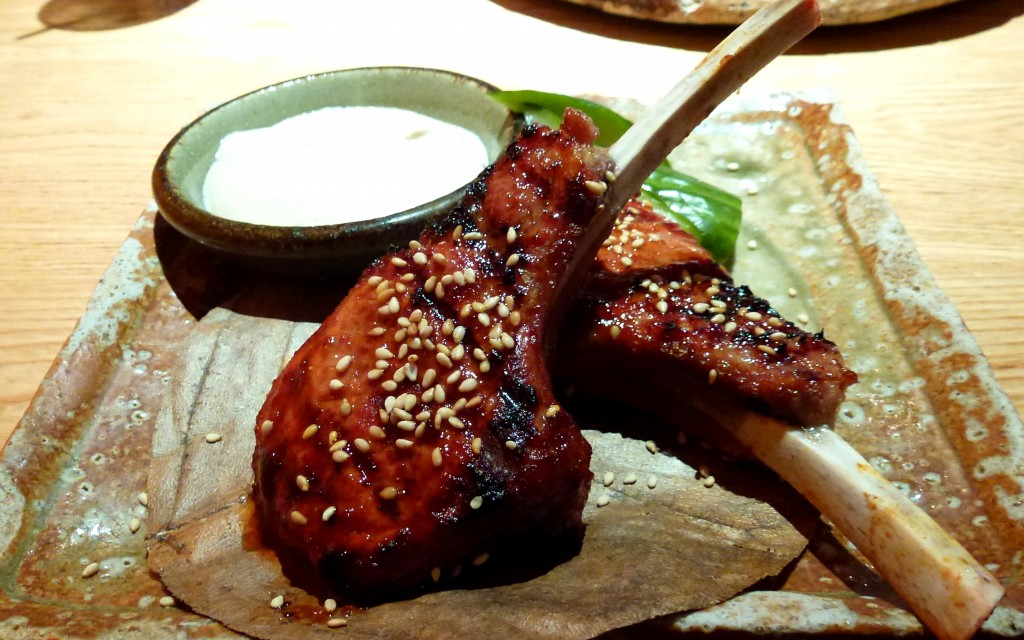 This wetness of meat is utterly missing from the sandy duck breast. Purportedly marinated in chilli, ginger and sake for 24 hours, it must take a special level of neglect to ruin. Seared beef is at the opposite end of the spectrum, formed of thin cuts of meat thrillingly rare between the edges, resting on daikon and chives.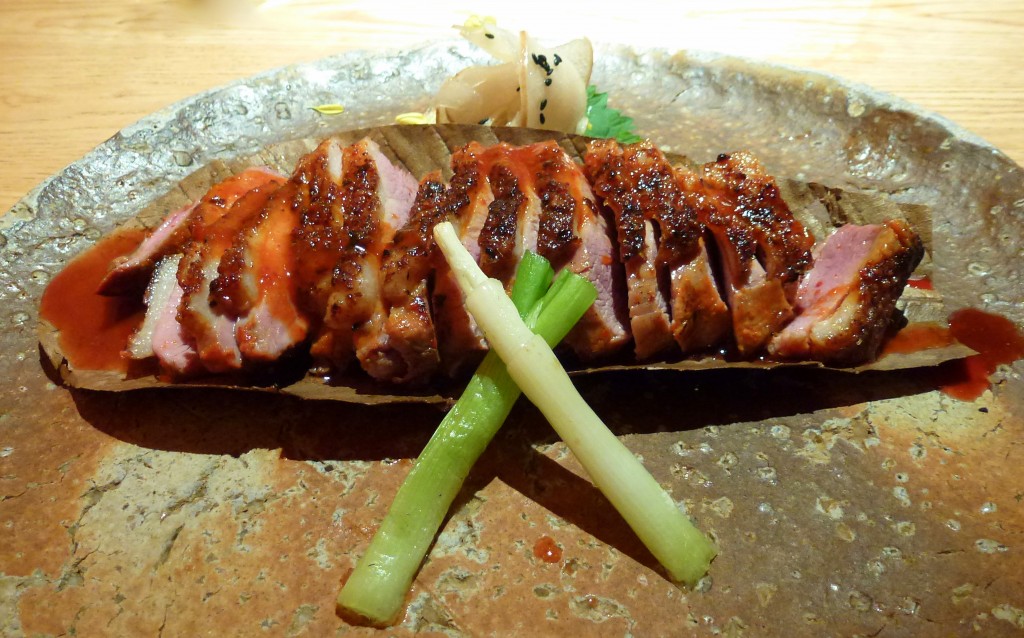 Soft shell crab with mizuna is fried in a light batter and generously stuffed. A side of wasabi mayonnaise sharpens the taste in a most welcome way. Slivers of yellowtail are mellow in flavour, lifted with a fruity ponzu sauce and pellets of garlic pickle, arranged just so.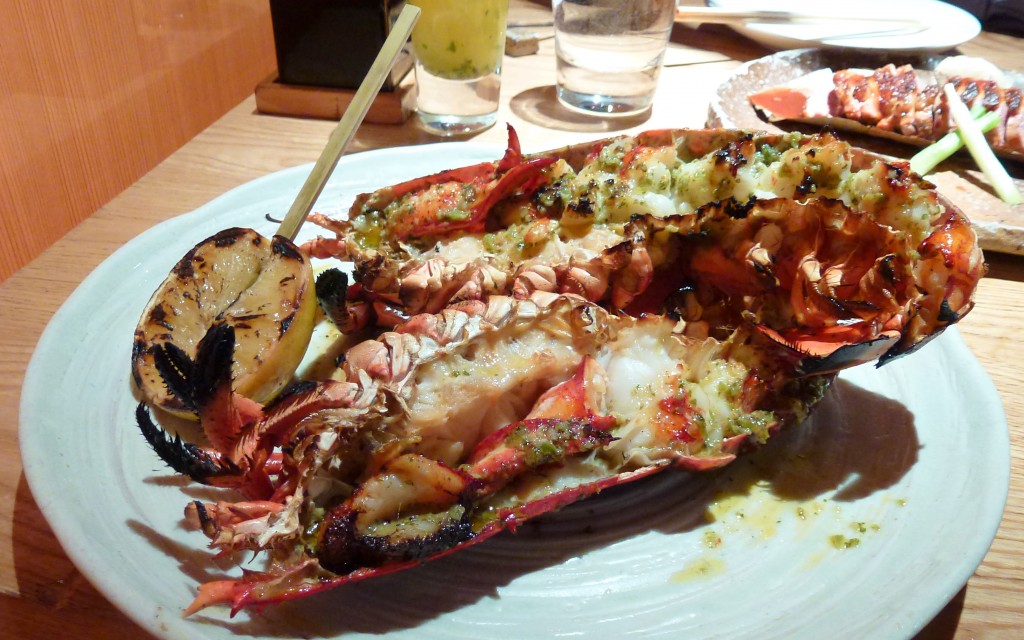 Props must be given for the effort put into desserts, elevated beyond just the ordinary. The Tejina is composed of a thick chocolate Buddha mask, with sides of mango sorbet, chopped roasted mango and passionfruit. The Saikuro is an aerated block of milk chocolate parfait on a chocolate crumb with a fierce 21 year old Japanese whisky jelly. In a lapse of standards, the crème brulee has a glaring dose of ginger in the custard and a clashing plum sake ice cream.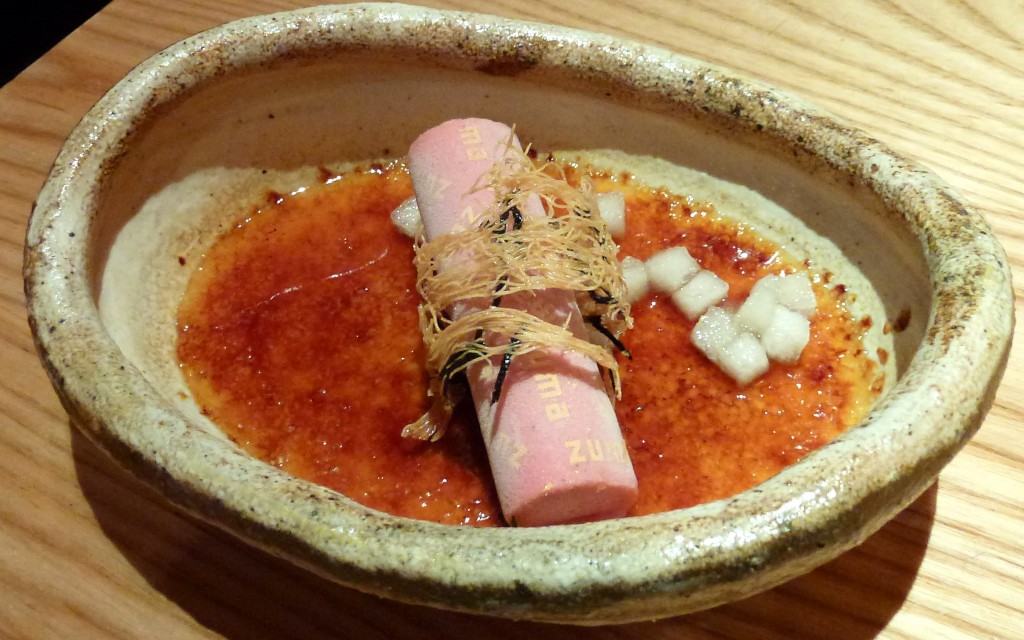 The food at Zuma almost matches its impeccable Knightsbridge location, and is a prime example of excellence through simplicity. Expensive ingredients are caressed into deliciousness, and an exquisite balance of flavours is almost universally reached. The restaurant is always at capacity, resulting in a stretched service; drinks and food orders can be hard to place, and the bill may be a while in coming. As good as the food is, the price is prohibitively expensive (£75 per person, easily), and so Zuma is relegated to the status of occasion restaurant. Happy half-birthdays, anyone? Make any excuse and go.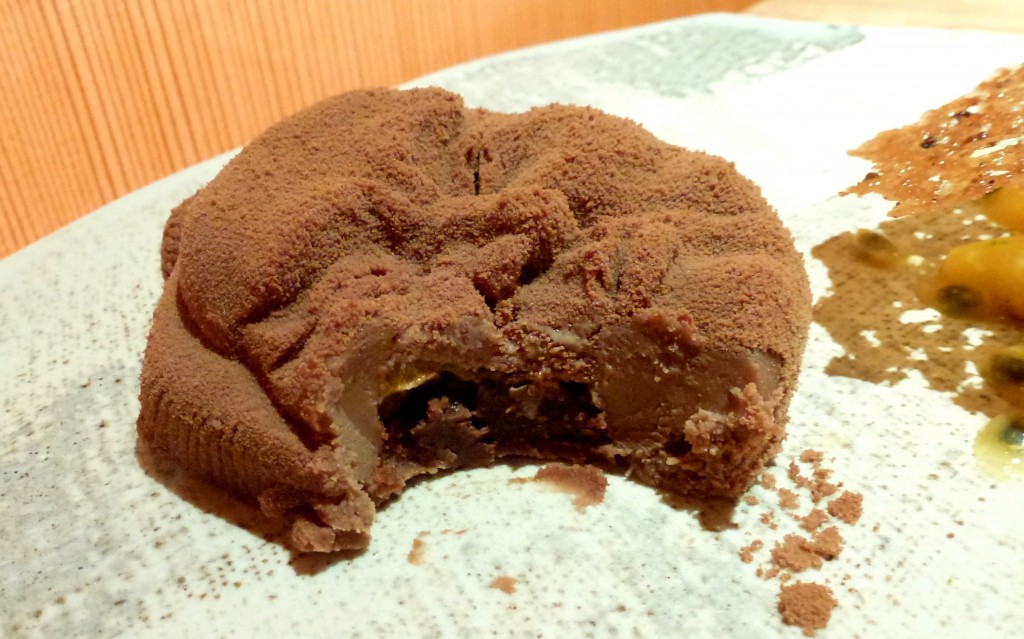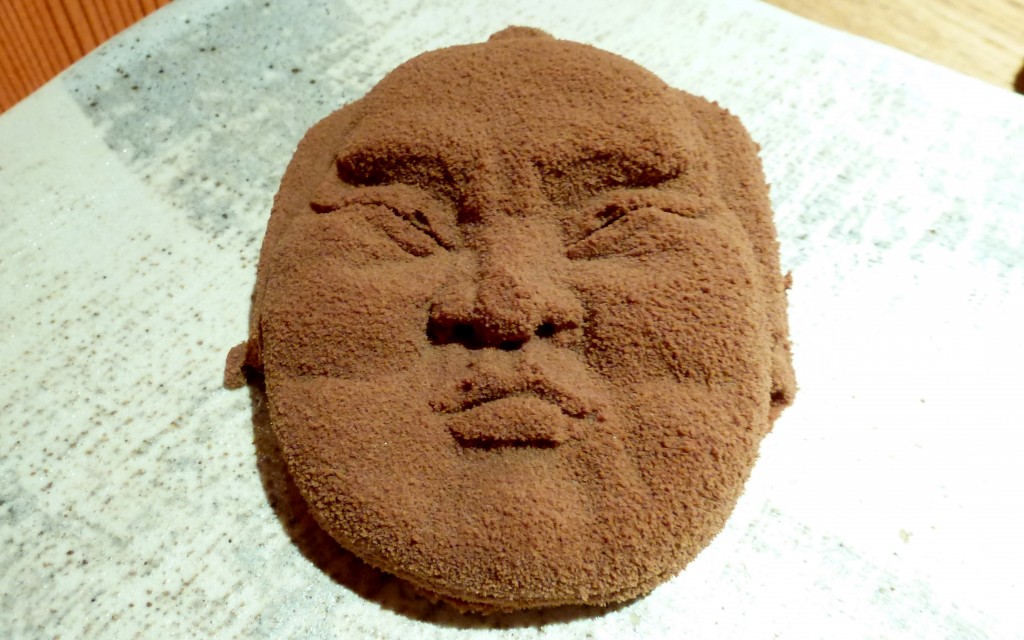 Tube: Knightsbridge