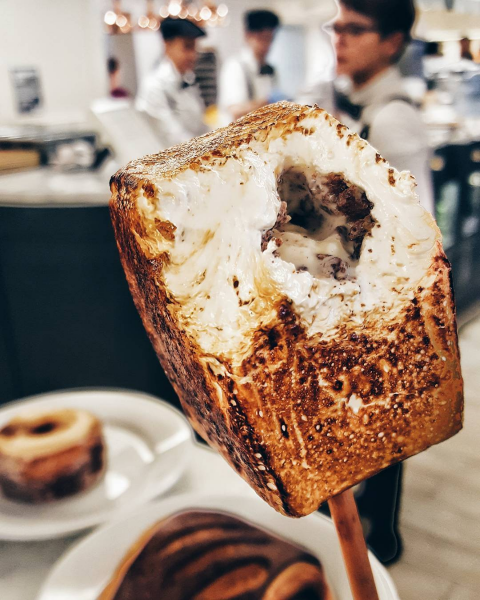 Dominique Ansel, the inventors of the insta-famous Cronut, finally come to town with a new London outpost of their bakery.
Opened just a month, the new Dominique Ansel on Belgravia's Elizabeth Street is full of great things to eat.
After a few visits and eating over a dozen of the sweet treats on offer, here are the 5 best things to eat at Dominique Ansel…
1. DKA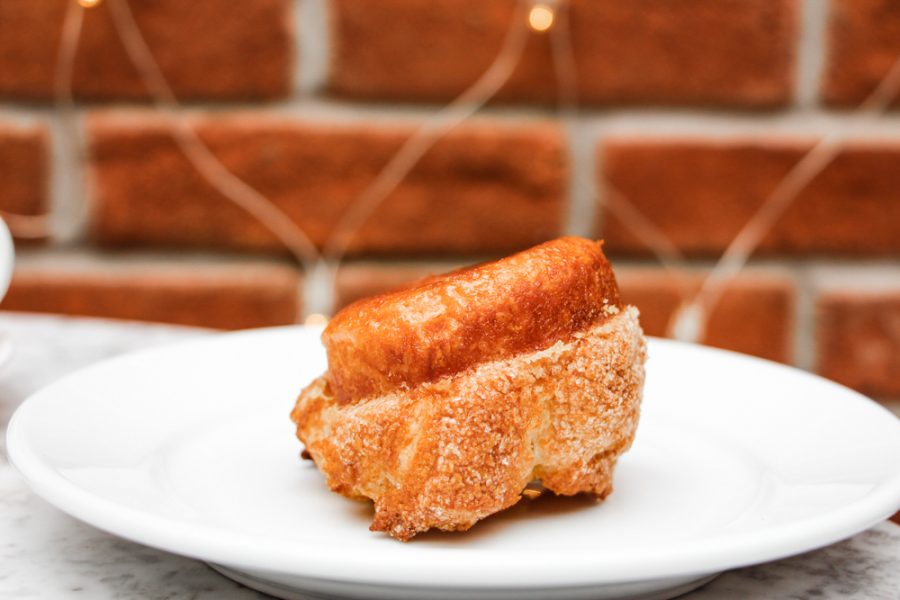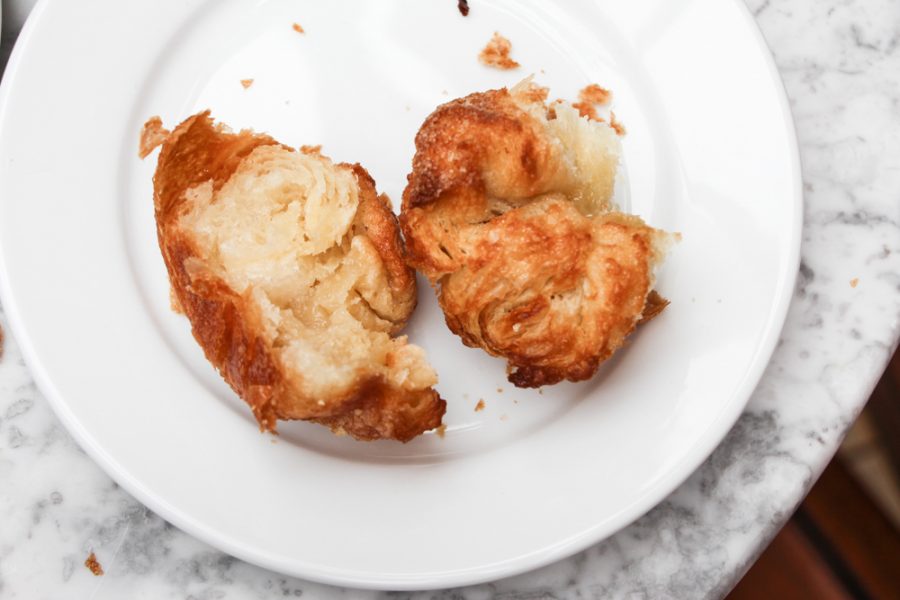 Better than the cronut, the DKA (short for 'Dominique's Kouign Amann') is the signature pastry from Dominique Ansel. The DKA is often quoted as being the bakeries bestseller in New York, and I can see why.
Imagine layers upon layers of butter-rich pastry wound around one another and baked golden. On top is a delicate sugar layer. The result is fabulous!
2. Frozen S'mores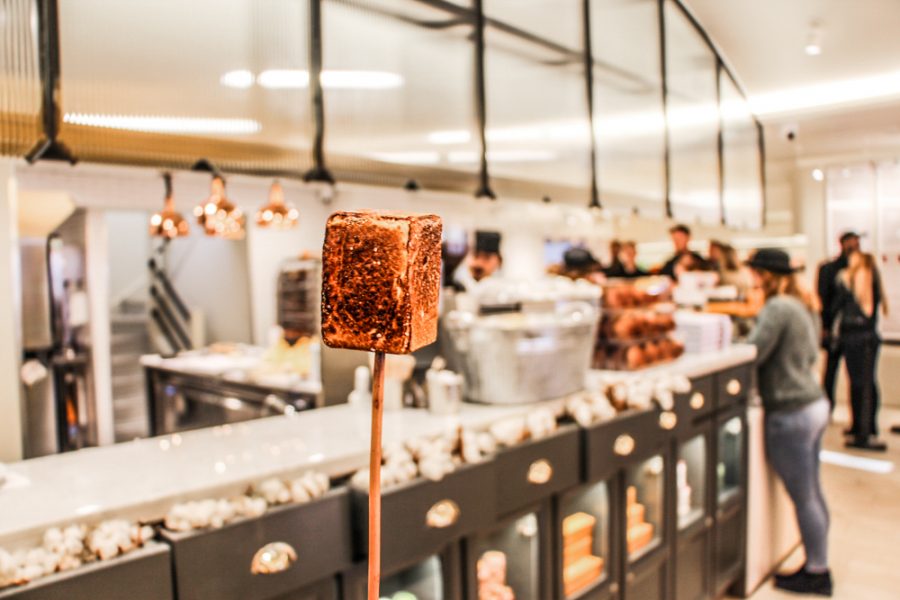 Dominique Ansel has its own made-to-order menu alongside the pre-baked treats. The best pre-order object has to be the Frozen S'mores of honey marshmallow coated Tahitian vanilla ice cream.
Served on a smoked willow wood branch and torched to order.
3. Banoffee Paella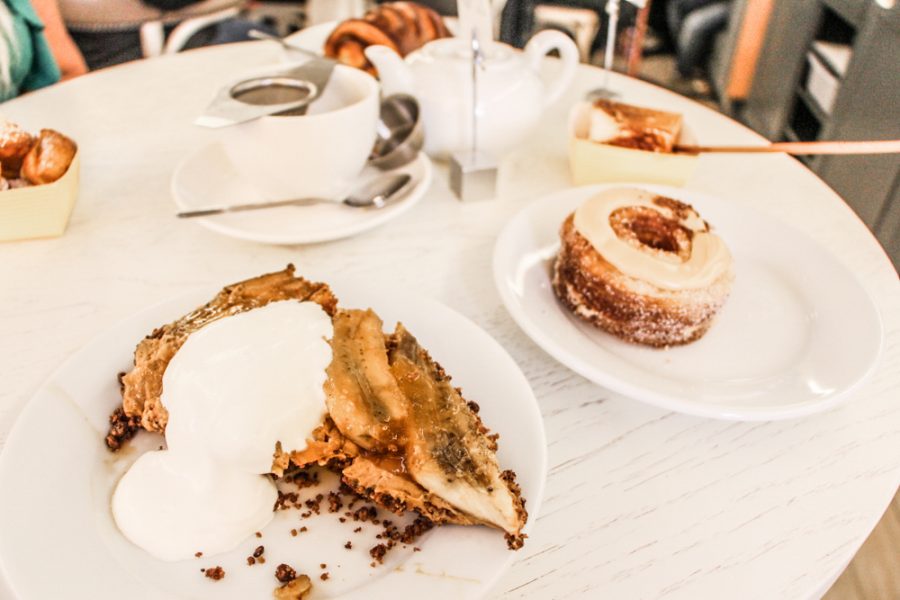 The Banoffee Paella is another made to order favourite. Baked upside-down in a paella pan ensures that the bananas are gorgeously golden and caramelised. Loving the airy dulce de leche mousse too!
4. Pain au Chocolat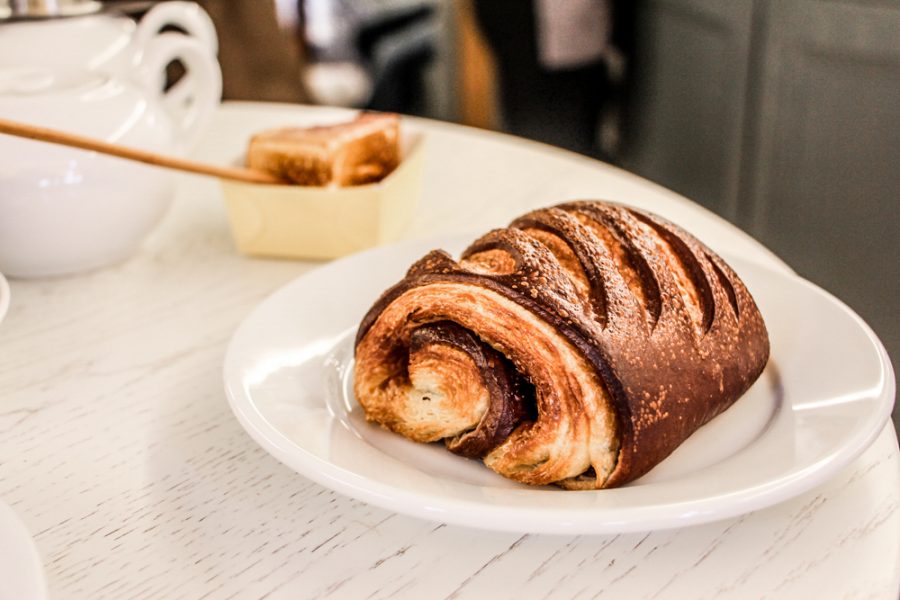 For when you want a simple coffee and pastry, the Dominique Ansel pain au chocolat is perfect. We love the quality of the dark chocolate used and the restraint when it comes to sugar. Oh-so-flakey heaven.
5. Cotton-Soft Cheesecake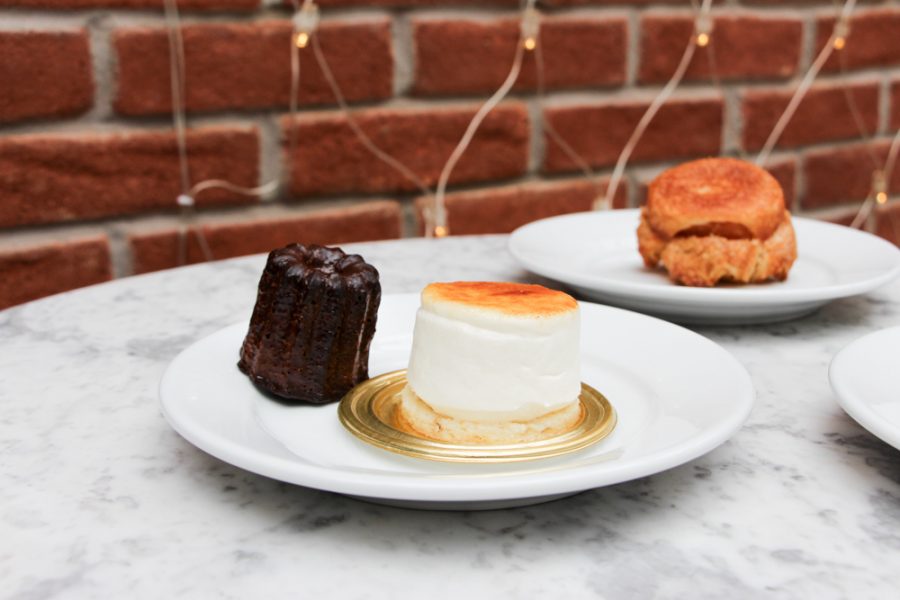 Exactly as the name says, this is one of the frothiest cheesecakes I've had. The airy texture and thin base are not going to be everyones cup of tea, but I quite like the lightness :)