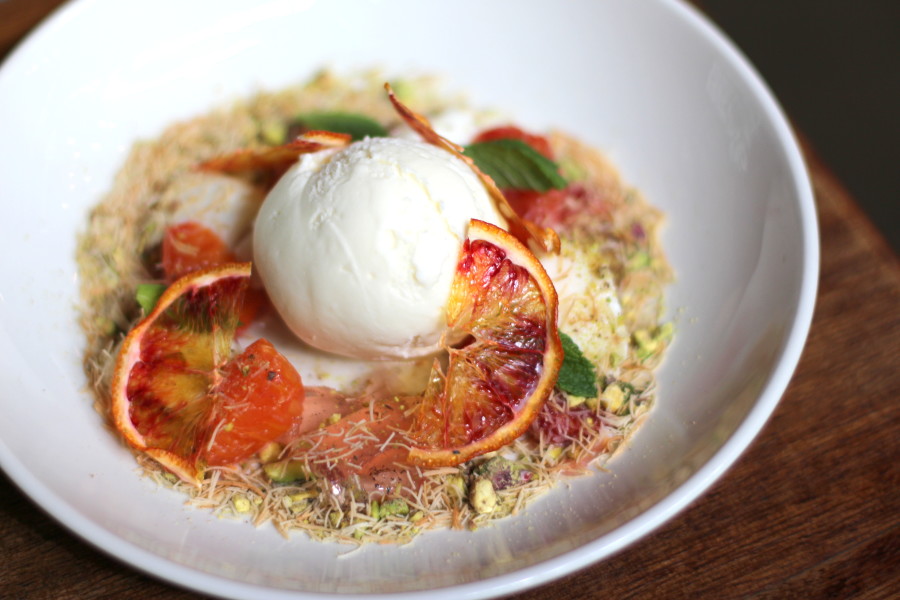 Traditional Middle Eastern food meets Brit classics
8/10
Opened last year on a prime spot in Londons' Borough Market, Arabica is one of those restaurants that I've always meant to try out but, for one reason or another, that plan has just never come to fruition.
I'm here now though, on a lazy Sunday afternoon with a brilliant blue sky outside, and things are about to get just a little perfect.
Arabica have just launched a new set lunch menu on Sundays, with 2 courses for £20 and 3 courses for £25, which turns out to be immense value for money considering the quality of cooking.
The waiter lets us in on how large the mains are going to be and so we opt to share a single portion of the mezze for starters, which is exactly the right decision. Little tapas-sized plates of silky smooth hummus and tabbouleh arrive, followed by miniature Beiruti falafel with pickles and glossy, grilled palms of haloumi cheese. We get to work tearing at the thin naan and scooping up the traditional Arabian starters, smearing hummus into the coarse chopped parsley and pearls of barley, catching the whipped feta at the edges and chasing it with the smokey, golden-blonde fried haloumi.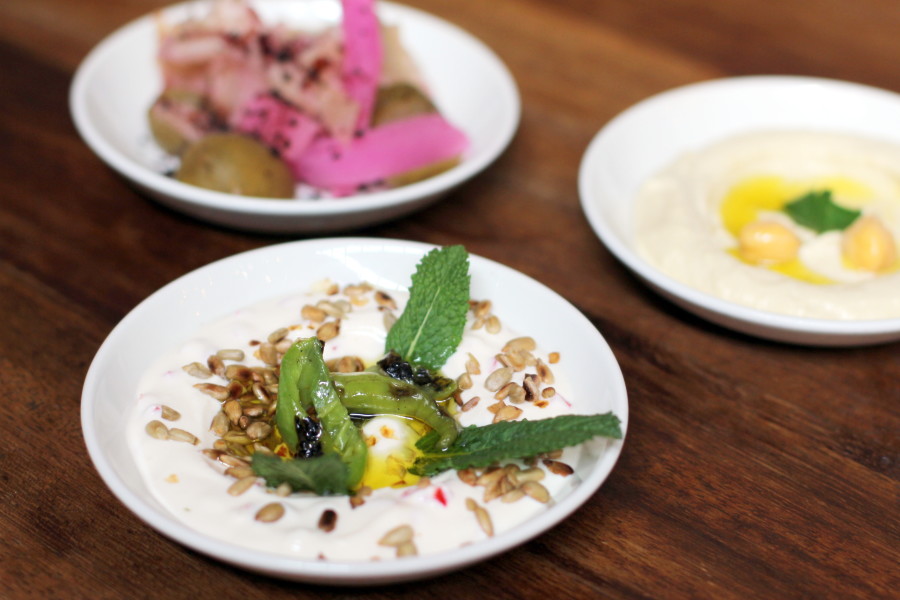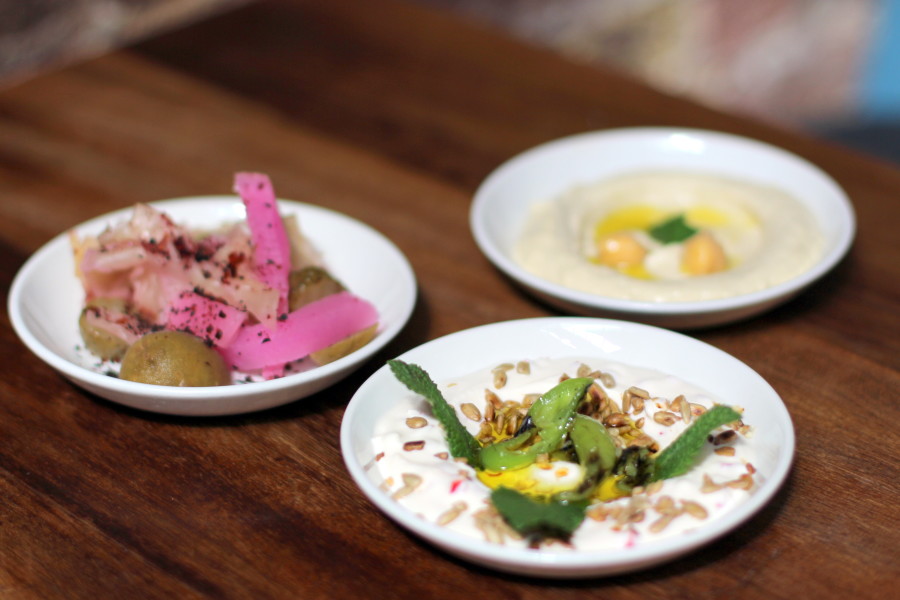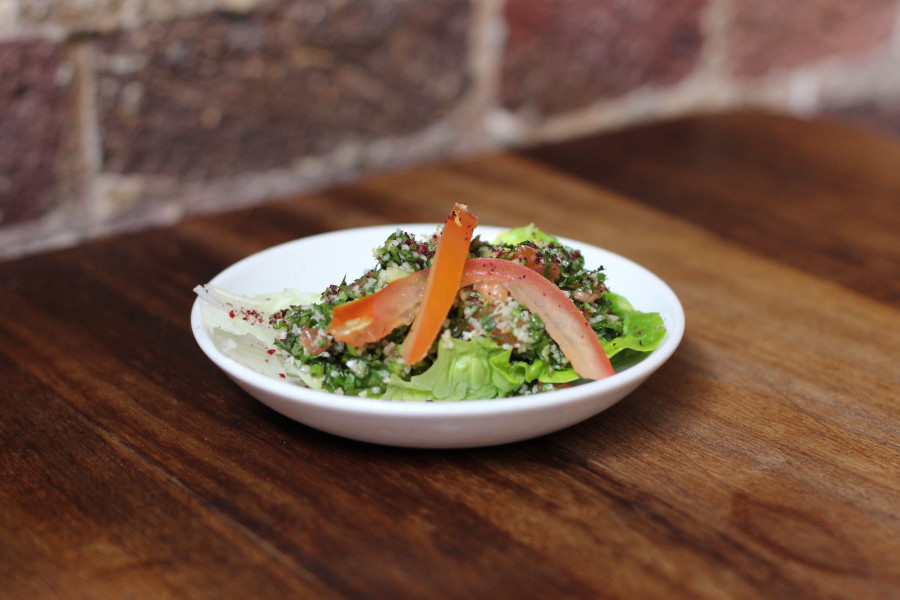 Arabica serves fusion Middle Eastern cuisine that more or less follows the ingredient and taste profile of traditional Arabic cooking, but adds its own twists and meanderings that are absolutely luscious.
Sipping on a couple of mint teas we then tuck into a Jordanian style Mensaf with its flaky lamb shoulder, cooked for seven hours until flesh and fat melt into submission, on an outcrop of spiced rice, toasted nuts and yoghurt sauce. Oh, so, good.
The salt baked wild sea trout is just as pleasing in its own right, a large cut of the fish with its skin crisped up and meat opalescent and served with sautéed spinach, chickpeas, and saffron sauce.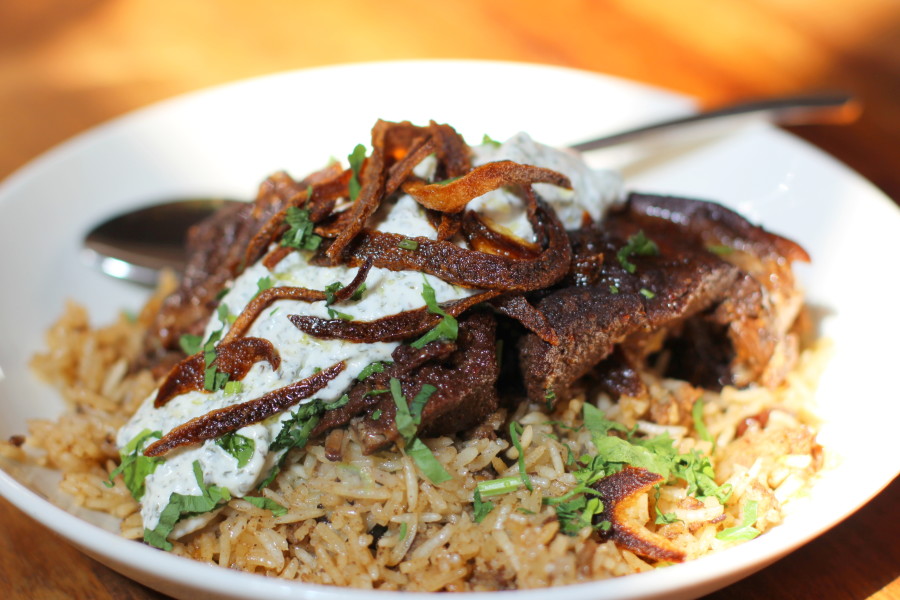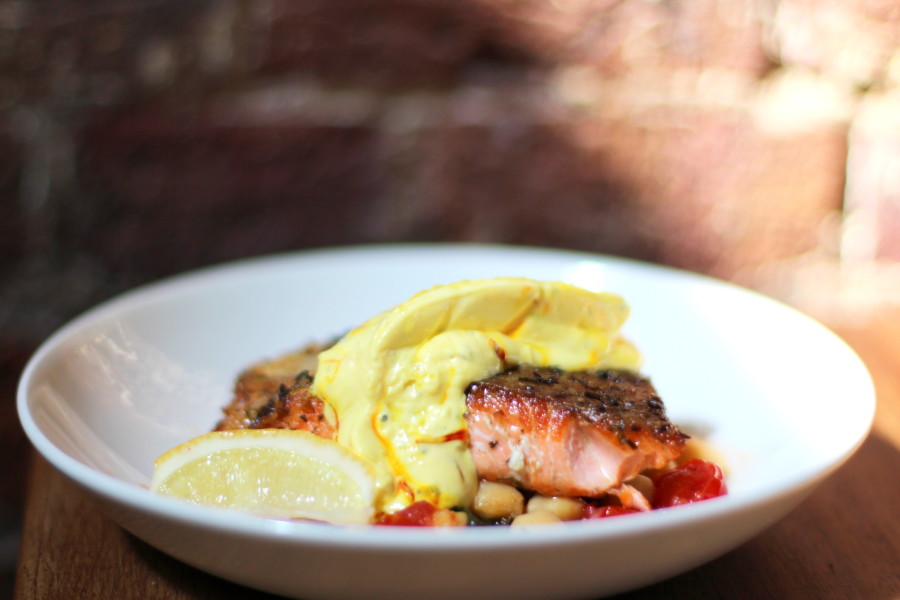 You'd think we'd be too full to carry on into dessert, but no, and our perseverance/gluttony is rewarded with rosewater jelly, milk and honey jelly, blood orange, mastica ice cream and toasted kadyfi, all plunged together under the title 'Jelly, Fruit and Ice Cream'. I love how gently balanced the plate is and the softness of its nature.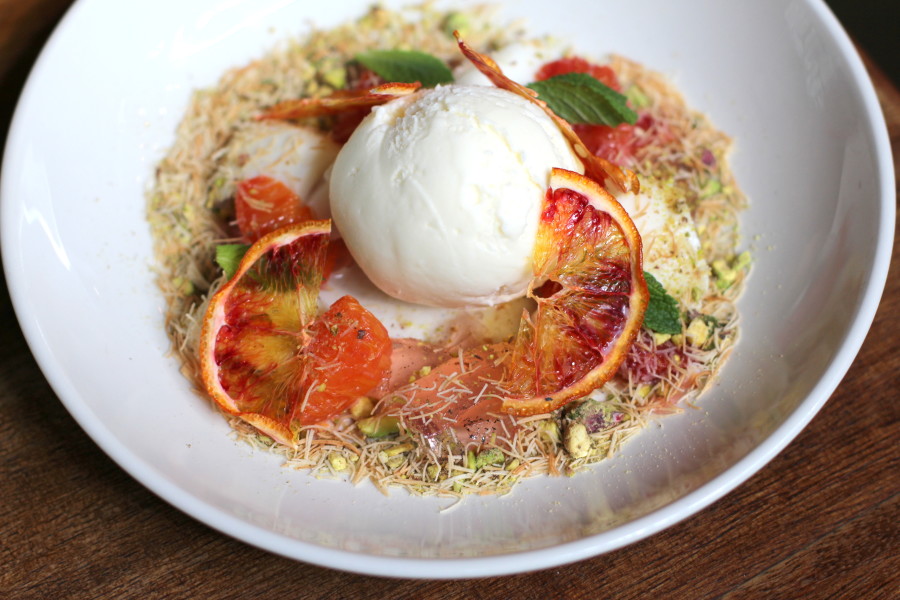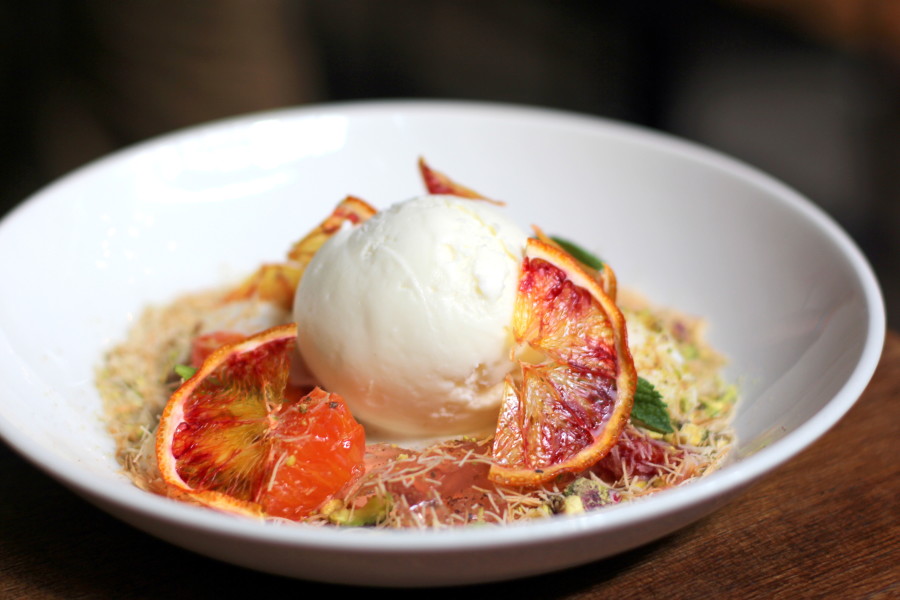 On the other end of the spectrum is a robust hunk of sticky toffee pudding, piled with ice cream and a shock of treacle sauce that finds its way into the heart of the dessert…
Having had a little taste of what Arabica has to offer I can't wait to return to take the a la carte menu out for a spin. Knafeh***, I'm coming for you!
***Knafeh is a traditional Levantine dessert of hot cheese covered with semolina, crushed pistachios and syrup, and it is near impossible to find a good version in London. It needs to be freshly made in a sharing pan a half metre or more across, and cut and served as soon as its ready. If I would trust it in the hands of anyone to get right, it would be the guys at Arabica. Until next time then…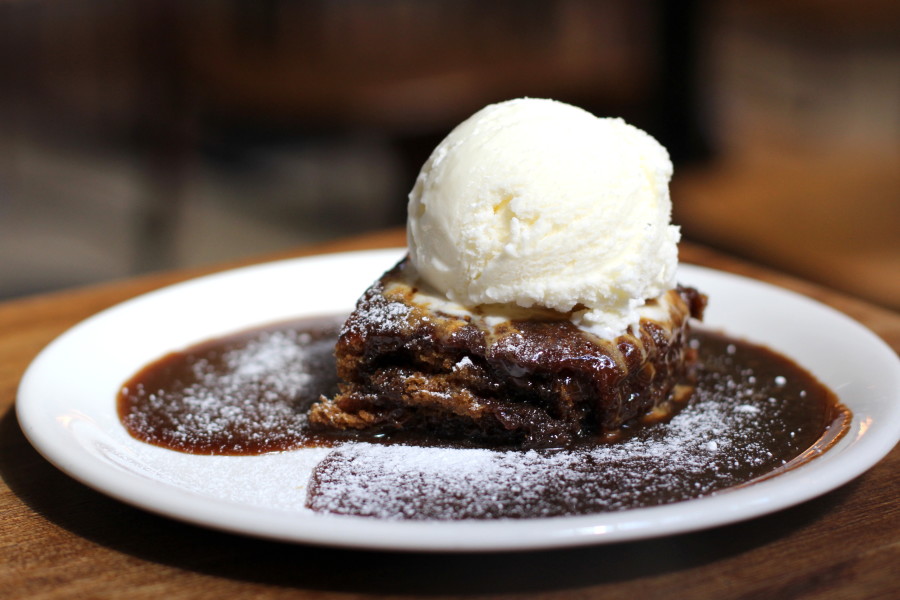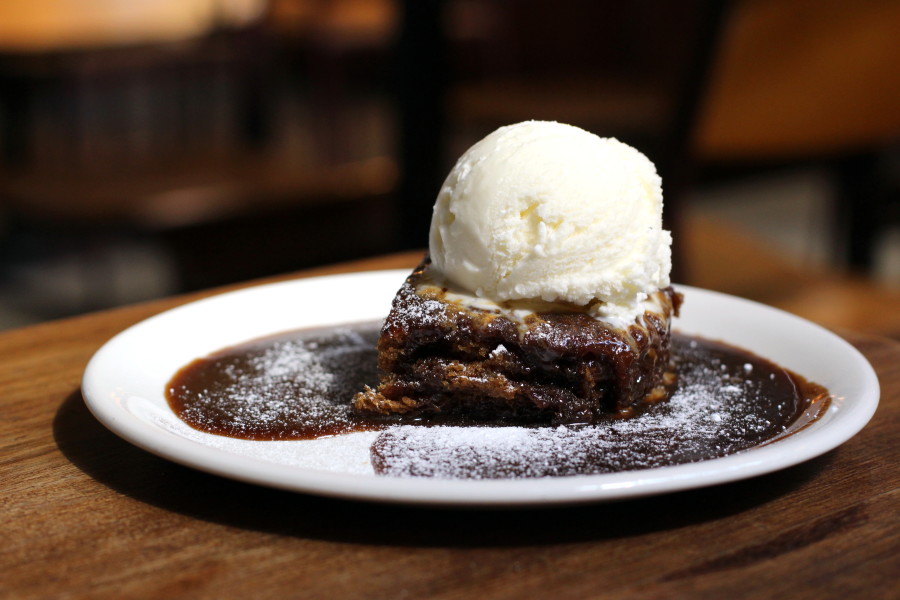 Tube: London Bridge
Address: Borough Market, 3 Rochester Walk, London SE1 9AF
Tel: 020 3011 5151
Website
I was invited to review