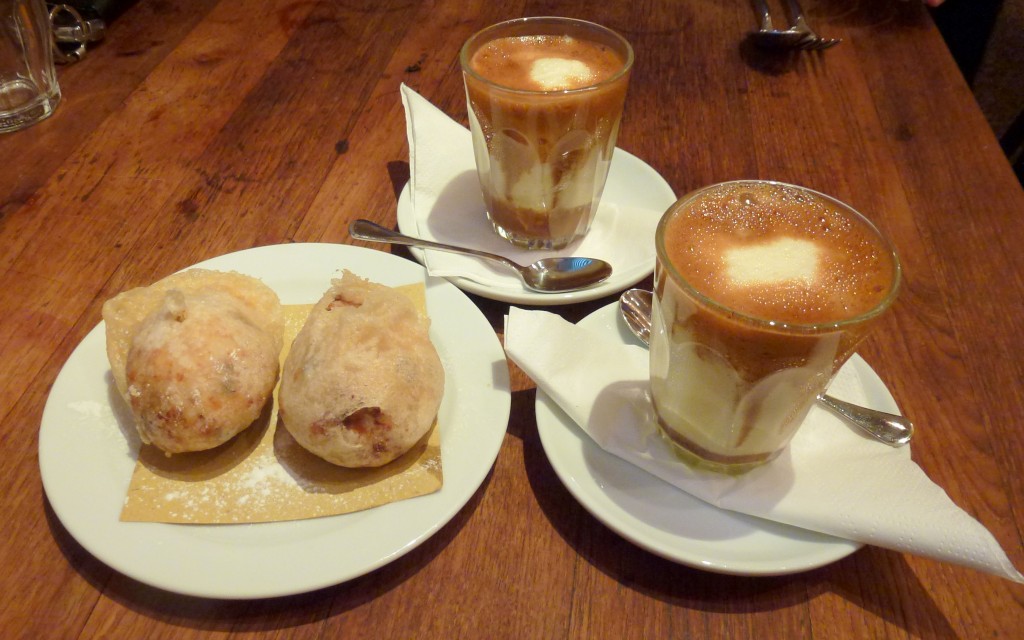 Italian in Soho at the iconic Bocca Di Lupo
In London Italian food is sometimes executed with an indulgent ineptitude, across eateries that plague our city like a burgeoning cancer, such that I normally do my utmost to avoid the self-proclaimed ristorantes and trattorias. The groupies who would lay their lives down for the bocconcini at Bocca Di Lupo however, are not to be dismissed lightly. Translated as 'mouth of the wolf', we hope this is not a red riding hood moment, for what could be more tortuous than sloppy pizza and flaccid pasta?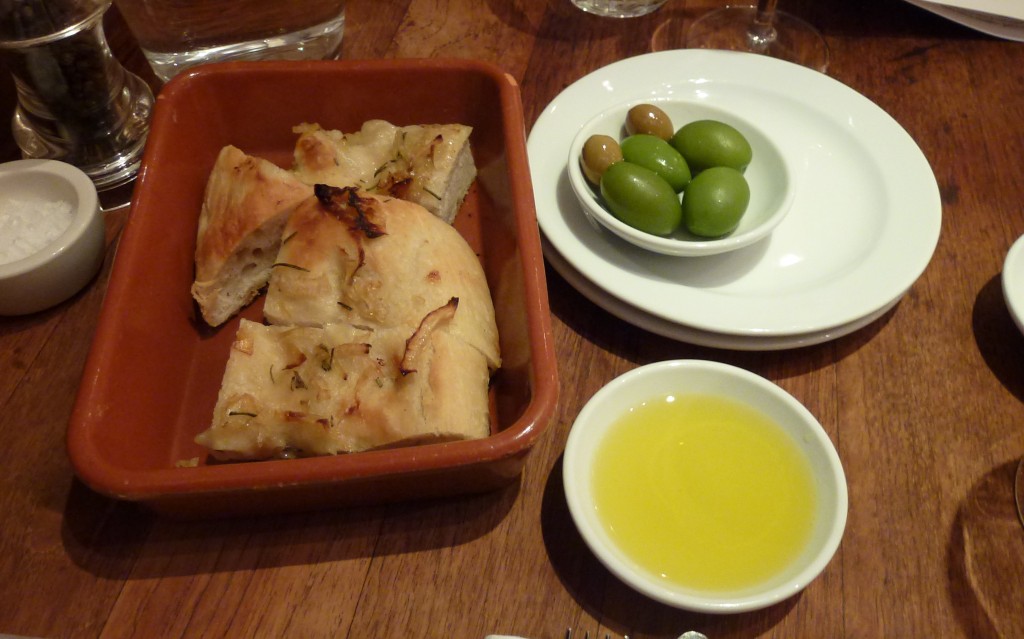 The insides of this wolves mouth are pleasing enough, complete with mock Victorian chandelier, marble bar tops and plumpy leather seating. The menu is reassuring, listing plates from where they originate in Italy, or as BDL if they are a Bocca innovation – how endearing. Most dishes can also be ordered as small or large, depending on how much damage you plan to do to your wallet.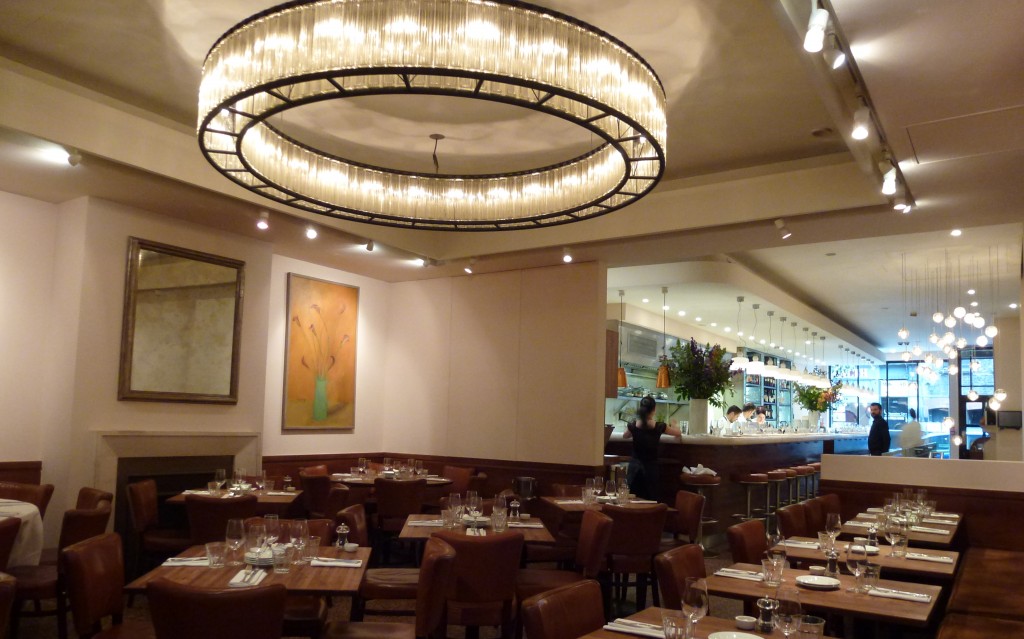 Starter numero uno of sea bream carpaccio is a pretty enough plate of translucent white fish kissed with rosemary oil, but there is far too much sea salt per bite. The fried lamb chop (singular – the small portion) and sweet breads are drizzled with mustard honey and lifted beyond the ordinary by the battered and fried peach slices – soft insides, crunchy crusts, glorious zing. For drinks, the virgin sgroppino of blood-orange granita is sharp, tangy and completely luscious.
For mains, we are advised that the risotto is enormous as a large plate, and so order the more manageable smaller portion, which is creamy and delightful. The grilled anchovies are full of tiny pebble like bones, which makes me not want them in my mouth. I think this constitutes a bad dish, and cannot imagine that anyone would enjoy the experience.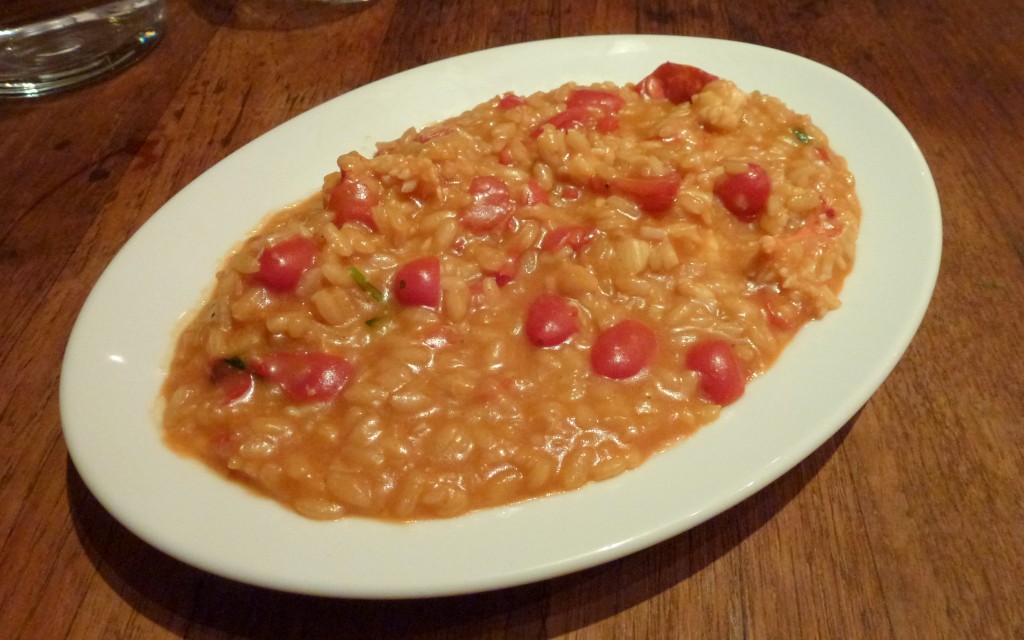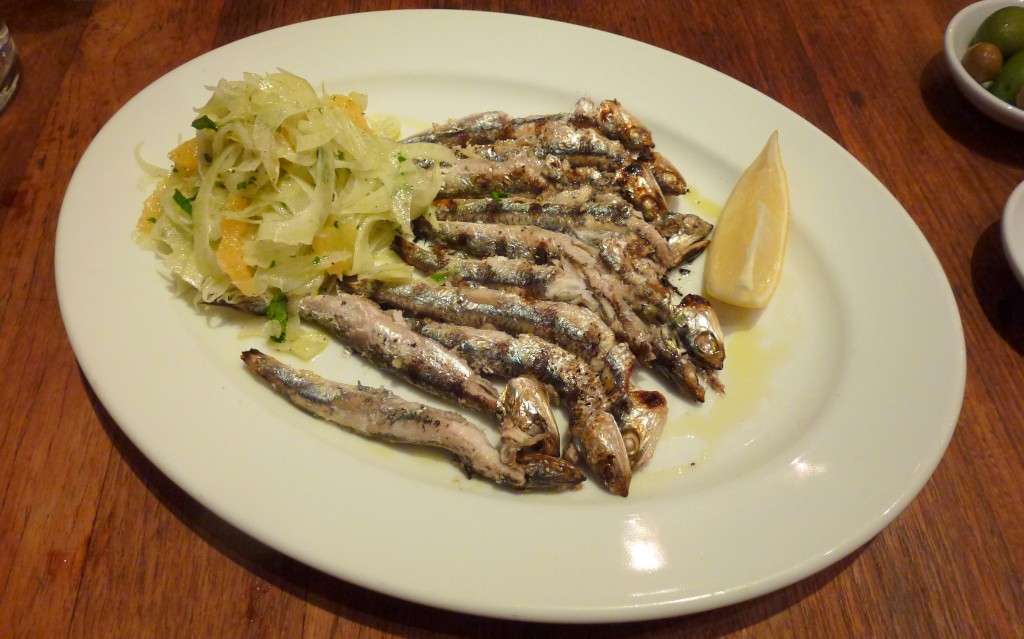 Dessert is the rather naughty le palle del nonno, translated as 'grandpa's balls', composed of deep-fried ricotta with specks of chocolate. They are slightly dry and in need of something wet, and as I am typing these words I am consciously aware of my gag reflex, but someone has to say it. Dinner is completed with extremely sweet coffees – caffe alla nocciola (coffee with egg yolks & hazelnut) and caffe allo zabaione (coffee with beaten egg yolks).
Although this has been a mixed bag experience, I would definitely come back to explore more of the menu, and sink my face into a jug of blood orange granita. Service is stretched, average price per person is £50.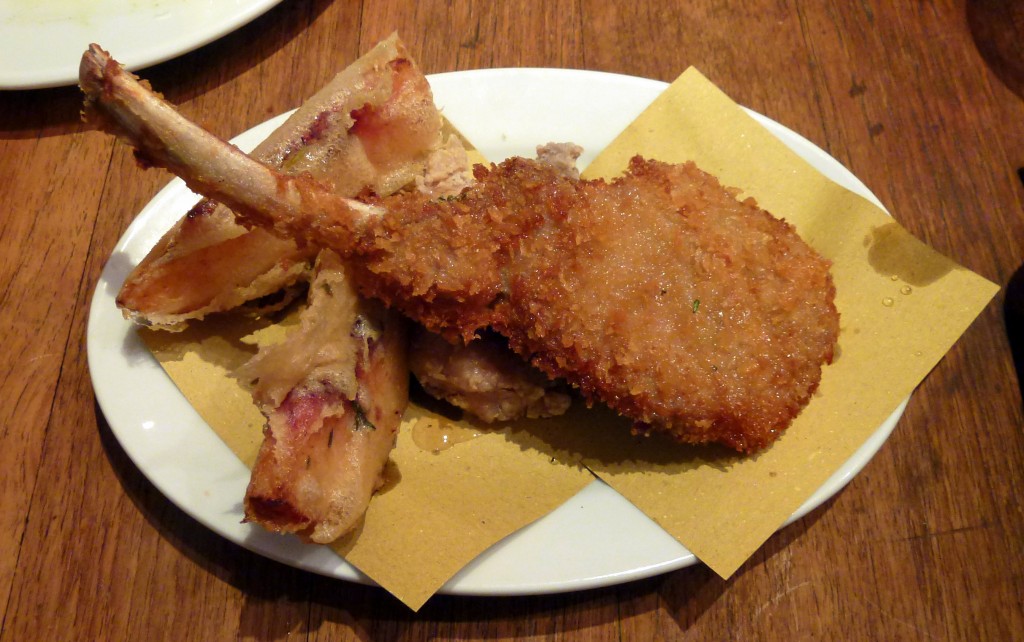 Tube: Piccadilly Circus