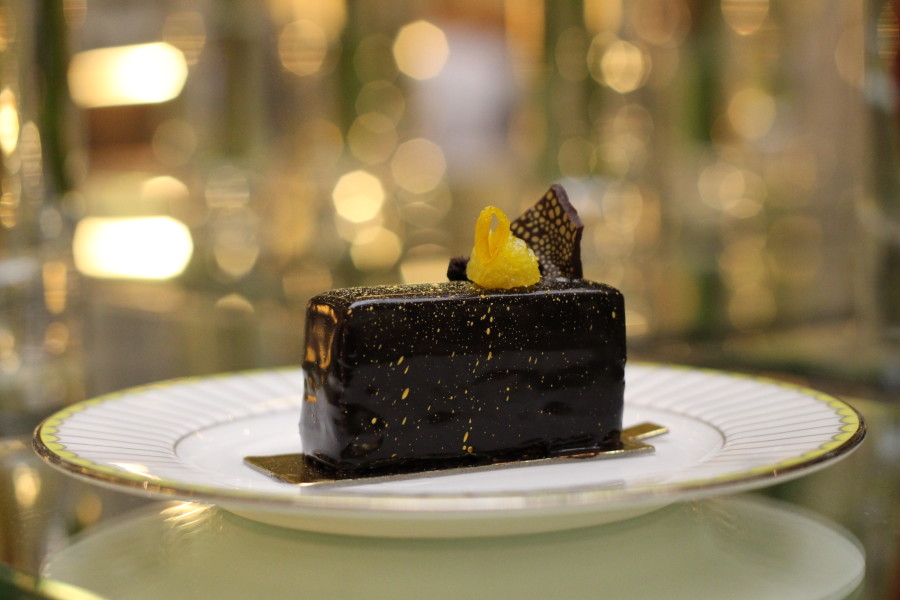 Limited Edition Patisserie Perfection Afternoon Tea
Afternoon tea today is inspired by Sarah Barber who is currently the head pastry chef at Corinthia, and is a celebration of her recently launched book "Patisserie Perfection". If the patisseries today are anything to go by, then this is one incredibly talented chef, and it won't be long until she's a household name. Available between 21st September to Sunday 4th October, Sarah will be serving up a limited edition afternoon tea featuring her favourite treats from the book.
Served in the luxurious surrounding of The Lobby Lounge at Corinthia, the crowning glories of the afternoon tea today are each of Sarah's delicate, intricate and beautiful patisseries, all eight of them done with absolute precision and the lightest of touches.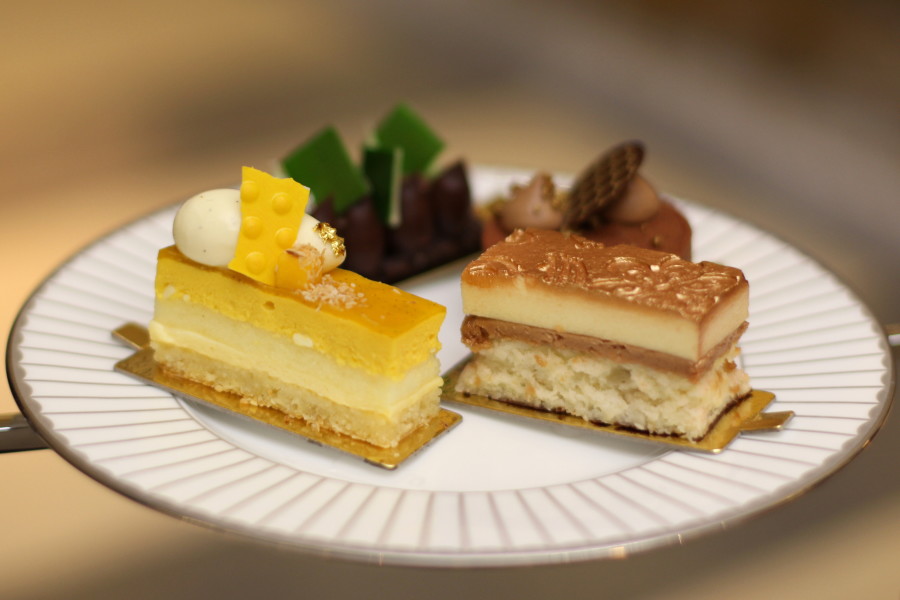 In terms of background, Sarah Barber is an English pastry chef with 18 years of experience working in some of the best hotels and Michelin starred establishments, cutting her teeth in the kitchens of Mandarin Oriental, Yauatcha, Dinner By Heston Blummental, The Ritz and the Connaught Hotel, to name just a few. Sarah's new book "Patisserie Perfection" contains over 200 recipes including entremets, pralines, contemporary plates, and petit gateaux, and if there does exist an implement that will enable me to recreate her patisseries, then this is it.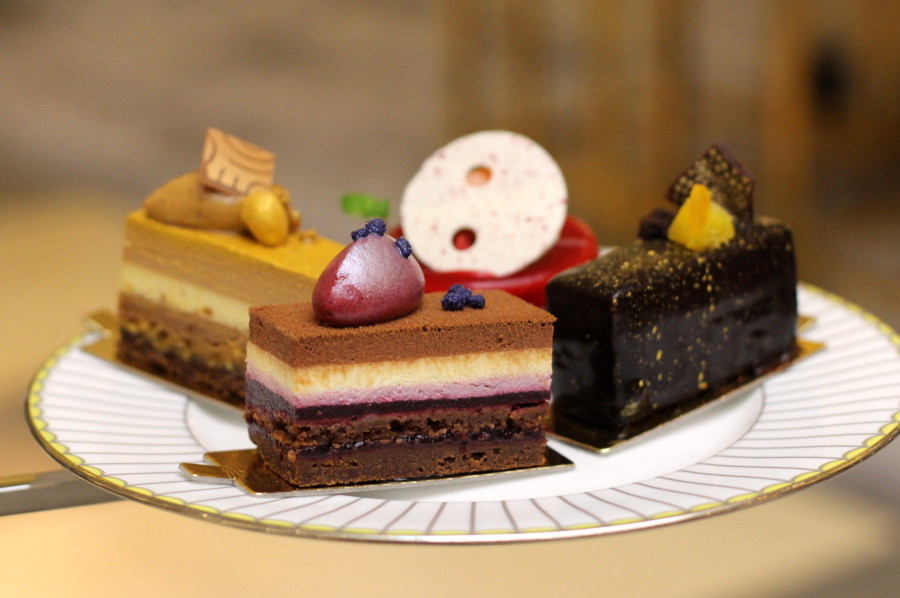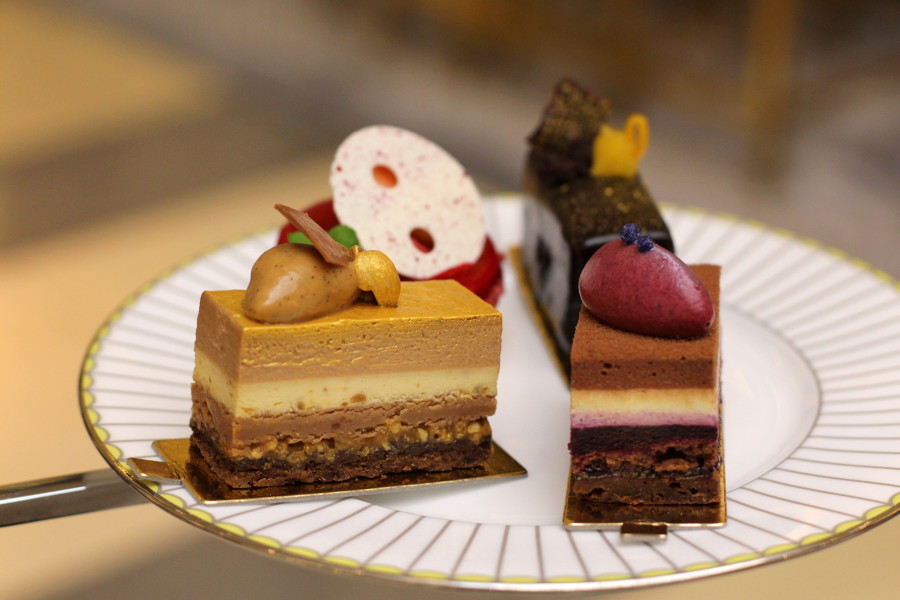 The eight patisseries are taken from the different section os Sarah's book, and include: Jaffa Cake of mandarin jam and orange ganache; Tropical Explosion of coconut passionfruit brûlée, aerated pineapple jelly, and mango mousse; a chocolate sacher Woodland Forest, flavoured with blackcurrant and violet and layered with a lemon thyme mousse line of the softest texture.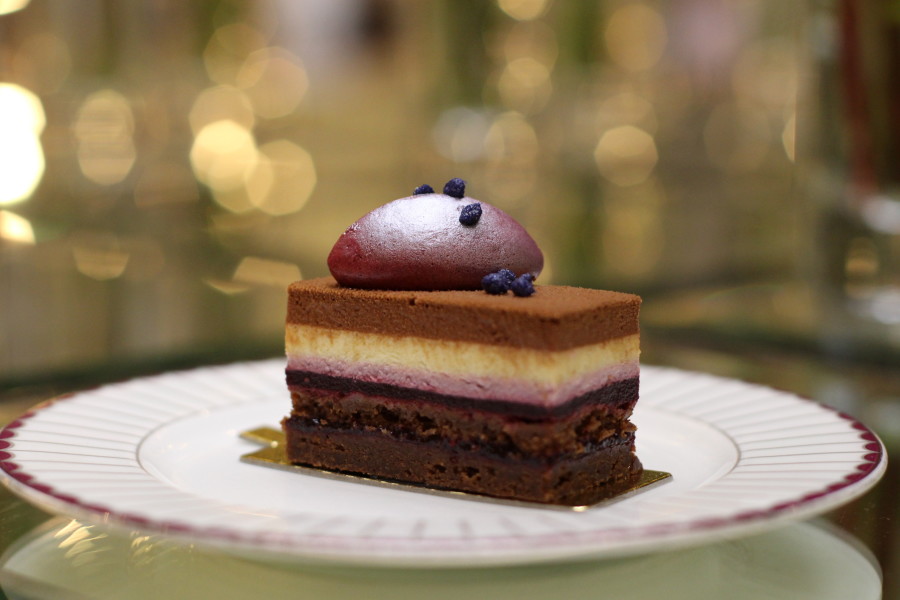 Each and every one is different and special, and of the eight my favourites include: Peanut Caramel Aztec of crisp feuilletine topped with salted caramel and peanut mousse; a coconut sponge, milk jam, and tanariva toasted ganache Bounty Bar; and a delightfully festive Chocolate Passion Fruit Ginger Gateaux, with olive oil biscuit and crystallised grue.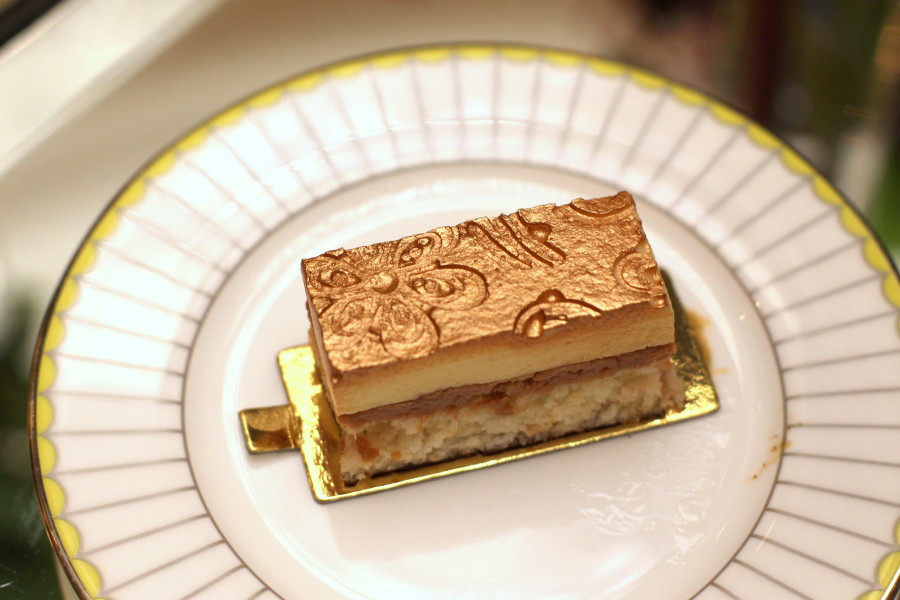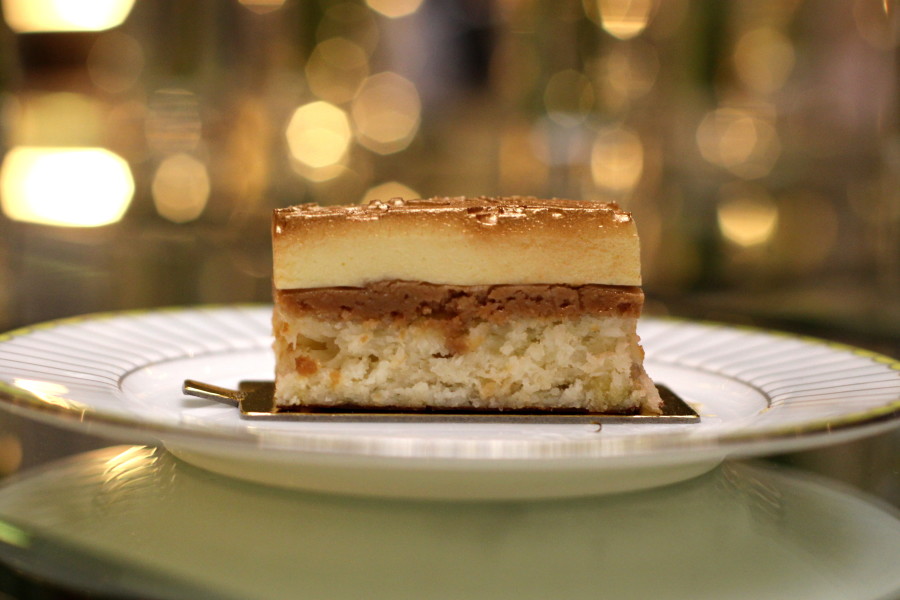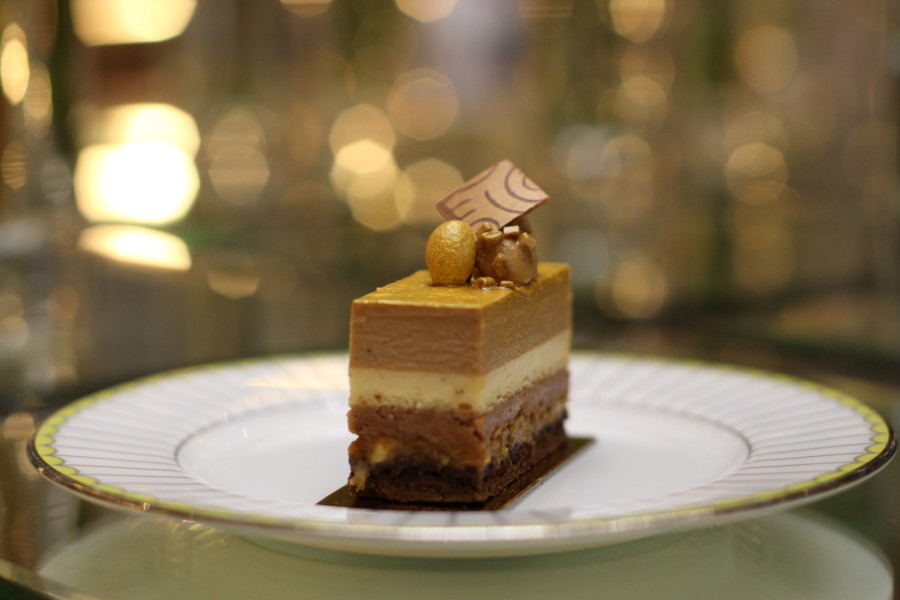 The Oreo Peppermint Bar takes the mint chocolate chip classic to another level, the mint fresher and clearer than before, the chocolate guanjai ganache smooth, creamy and dark, and everything piped onto a chocolate sable Breton. The Strawberry Yoghurt Meringue Tart is shimmery on top with a fluid gel, underneath which is a glossy meringue filling.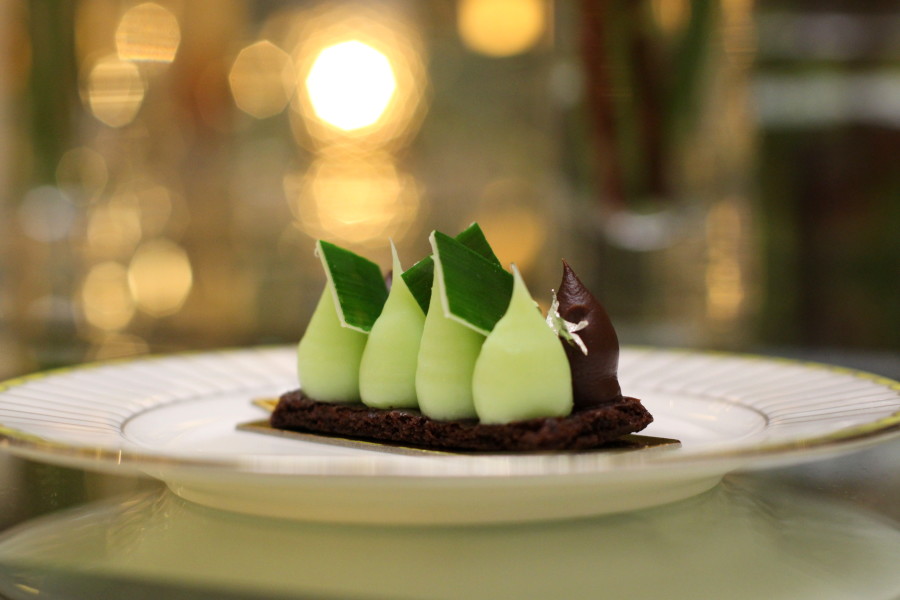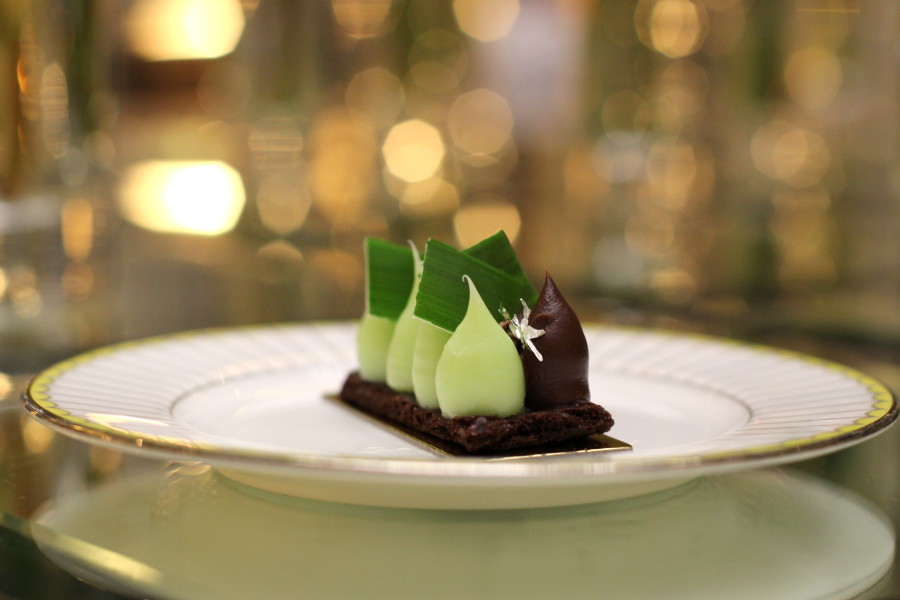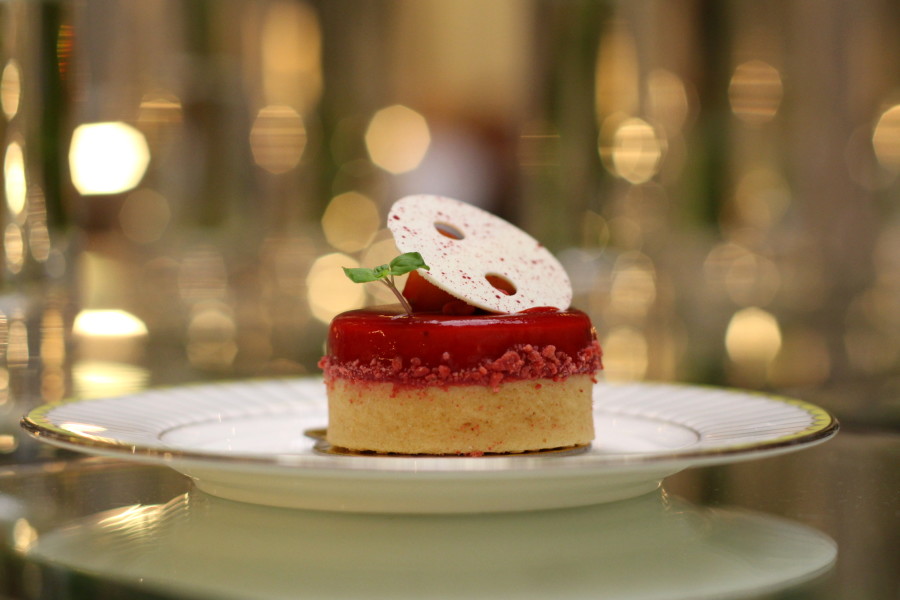 The afternoon tea is rounded out with freshly baked plain and raisin scones with clotted cream and a good strawberry jam, and sandwiches of cheddar cheese with pickles, beef with mustard and Loch Var smoked salmon, amongst other classics.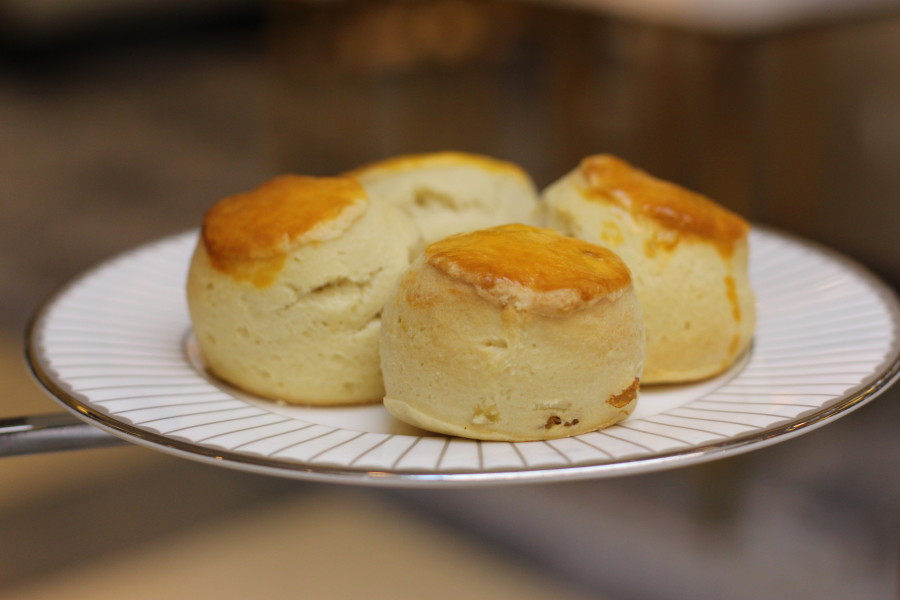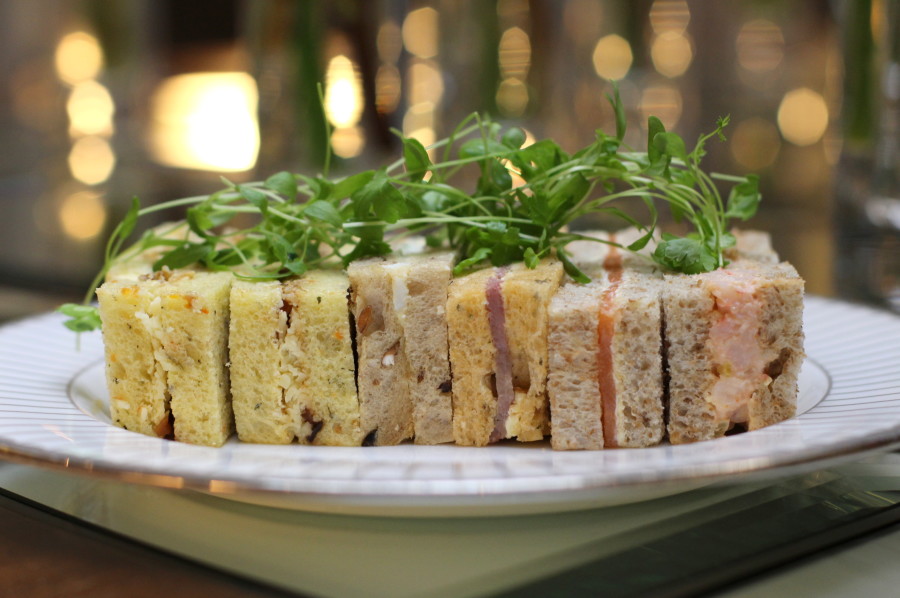 The Corinthia has long been one of my favourite venues for afternoon tea, and the input from Sarah Barber has only served to make this more so. The afternoon tea costs £60 pp. The only downside is that the limited edition "Patisserie Perfection" afternoon tea will only be served until Sunday 4th October – so get there quick.
Tube: Embankment
Address: 232-236 Brompton Road, SW3 2BB
Tel: 020 7930 8181
Website: www.corinthia.com
I was invited to review afternoon tea at Corinthia