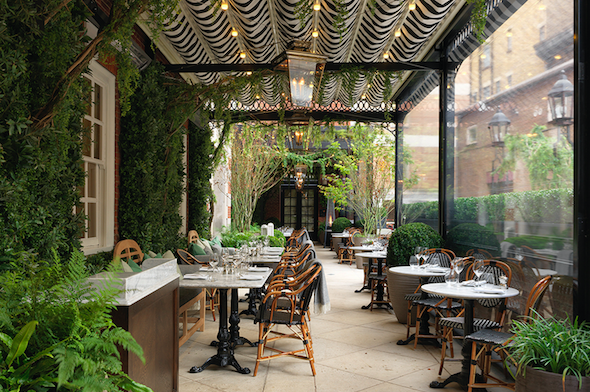 SilverSpoon's Literary afternoon tea in the sunshine
On a beautiful day when the sun is out and there isn't a cloud in sight, finding a piece of the outdoors just for yourself in the middle of bustling central London isn't always easy. The Bloomsbury Hotel is the answer to the age old question of where to enjoy these rare summer days, with its stunning outdoors Dalloway Terrace.
The decor is quintessentially English garden, with fairy lights glinting out of the foliage covered walls, lanterns and candles flickering in a lazy breeze and the retractable roof pulled back to show off a brilliant blue sky…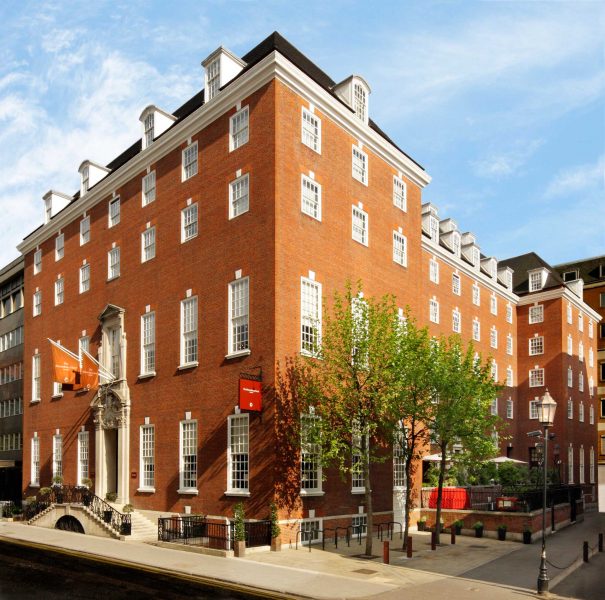 We've gathered today for a blogger afternoon tea hosted by Angie Silver of Silverspoon London who is sharing her love of books with us in the literary heartland of London. Named after the eponymous character created by Virginia Woolf, Dalloway Terrace is a haven of peaceful seclusion and quiet elegance, in a soft colour palate of pastels and nudes, neatly folded blankets and polished marble tables.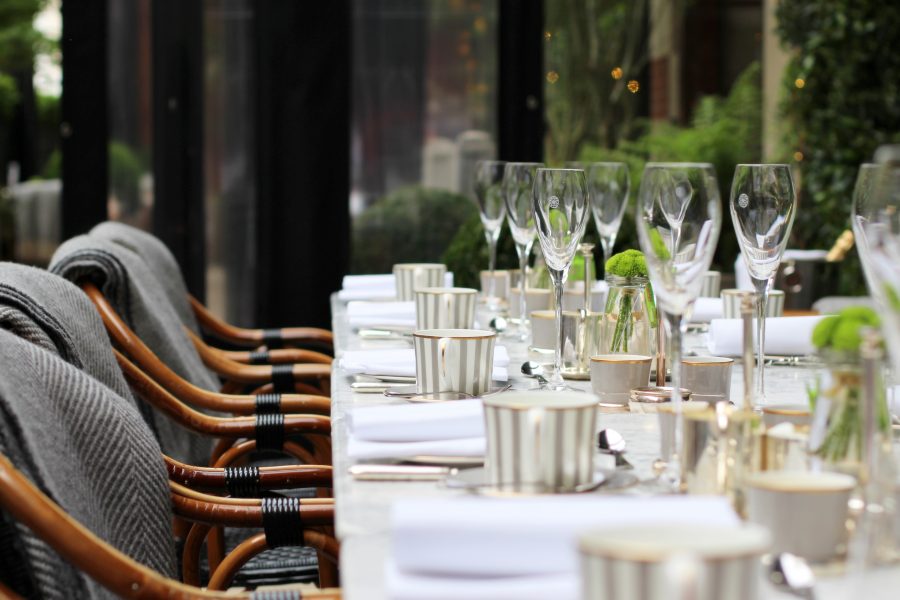 The 1930's style Afternoon Tea starts with a frisson of excitement as the tea trays are brought out, bundled up with all manner of edible creations.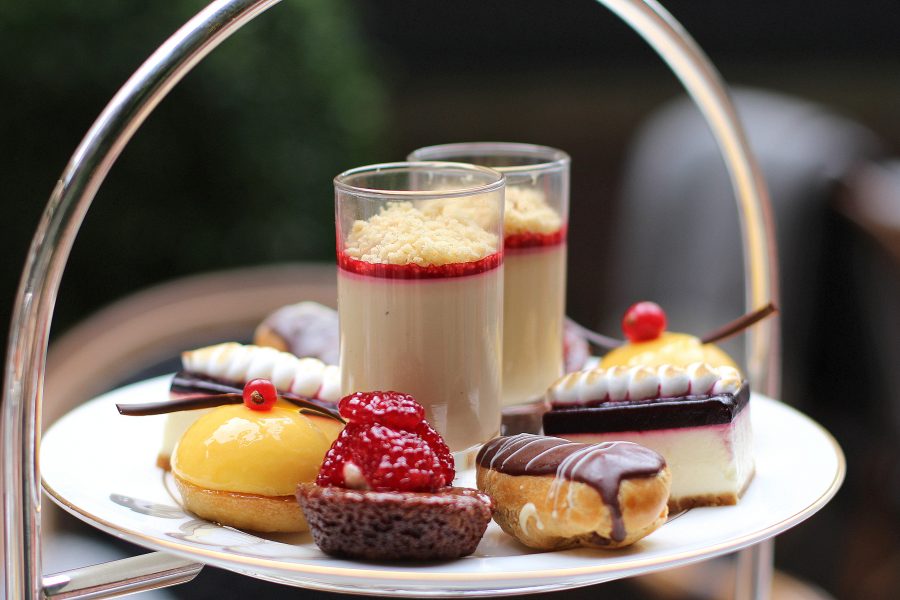 The first tier of freshly cut sandwiches include smoked corn-fed chicken in brioche, free-range egg and mustard cress, and cucumber. My personal favourite though is the open sandwich of a creamy smoked salmon mousse on bread. Gluten free alternatives are also available and look every bit as good.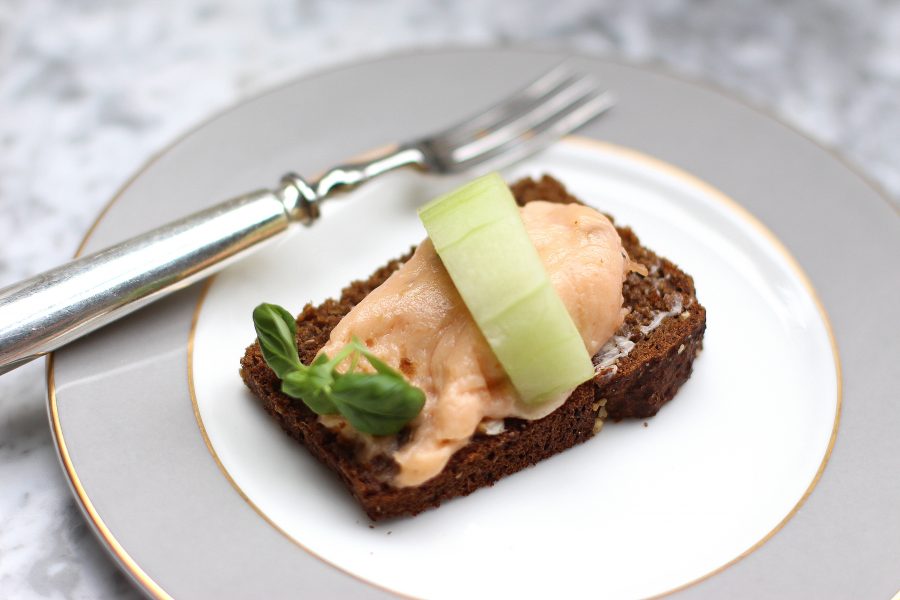 We polish these off and then reach for the scones, the colour of hay and with a texture that is pleasingly in between biscuit and cake. Smearing these with clotted cream and thick jam, the conversation flows as it always does when you're among like-minded people.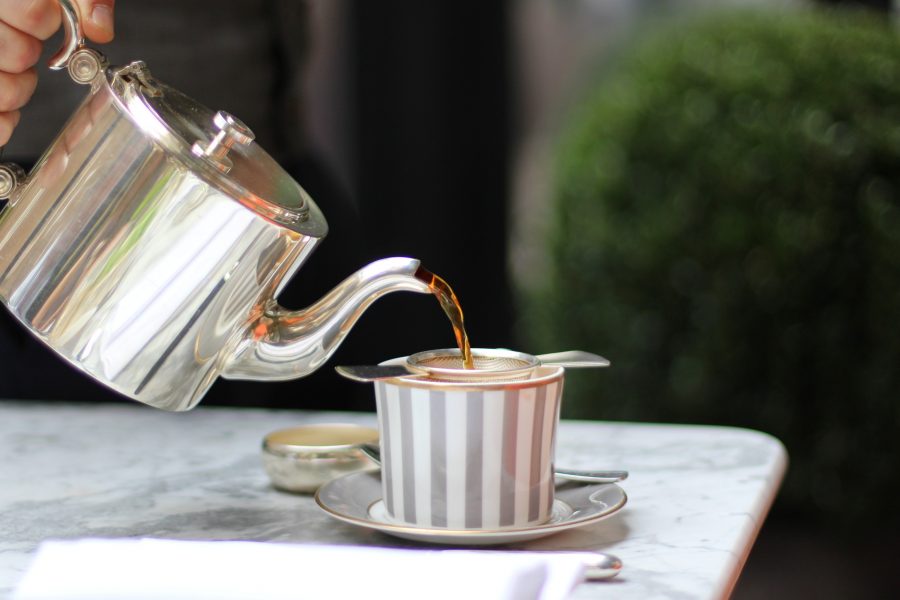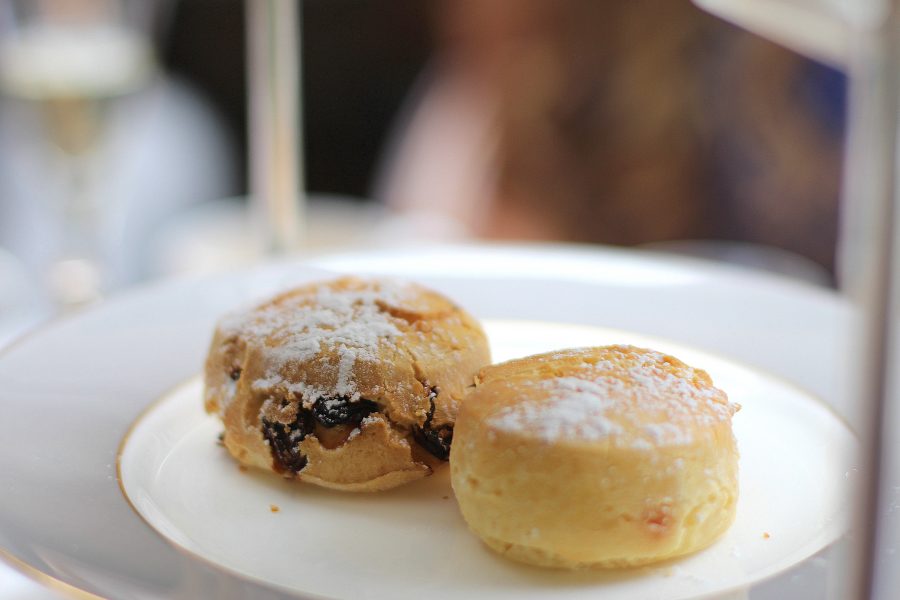 The bloggers at tea today include our fabulous host Angie Silver of Silverspoon London, Katie from Kalanchoe and Benji from Twenty First Century Gent (aka the Lady and Gent), Lauren from The Lifestyle Diaries in her gorgeous checked dress who is in the middle of exams (good luck!), the fabulously dry-humoured Emma from Adventures of a London Kiwi, Honey from The Girl Next Shore whose blog I've loved from day one, Mina from Kings Road Rocks whose Instagram is total eye candy and Jess from The Travelista who has amazing travel stories.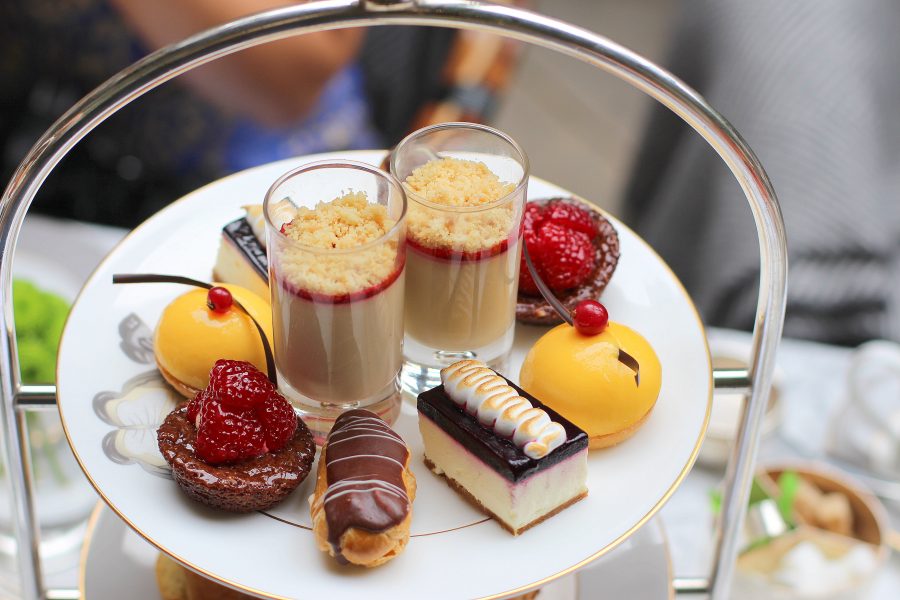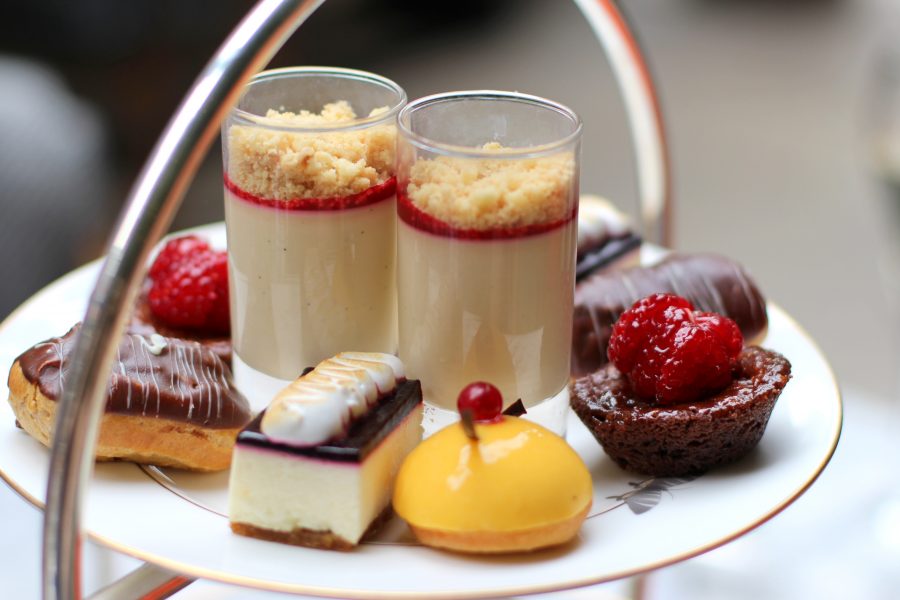 The afternoon ambles deliciously on we try a last tier of desserts inspired by original recipes from the 1920's & 1930's, which include an intricate Alphonso mango & passion fruit dome, chocolate éclair and lemon meringue mousse.
The afternoon has flown by in a stream of good company, food and drink on a deliciously hot English summers day.
The Bloomsbury Afternoon Tea is available to try at Dalloway Terrace for £30, with the option of adding Champagne.
Tube: Tottenham Court Road
Address: 16-22 Great Russell St, London WC1B 3NN
Tel: 020 7347 1221
Website
I was invited to review