Please sir, can I have s'more?
6/10
A little playground humour is always appreciated, and so the explicitly named Flesh and Buns has a certain titillating appeal. This is not enough, however, to warrant a visit. In fact a restaurant thus titled seems less likely to be of any value on the food front, when the tone is already set for sensationalism and flippancy. The fear of being at risk of a gimmick is overridden, however, when the legend of a certain dessert makes itself known to me.
This dessert of promised pleasure involves fire and my undivided attention. Its name is simply the s'more, and it consists of marshmallow lollipops held over a table-top flame to toast. The resulting sugar-goo-gunk (the technical term) is then sandwiched between biscuits and green tea flavoured white chocolate. The hot mallow smelts itself onto chocolate and wafer with ease, ready to be devoured. Up against this fount of joy, the savoury courses are destined to disappoint.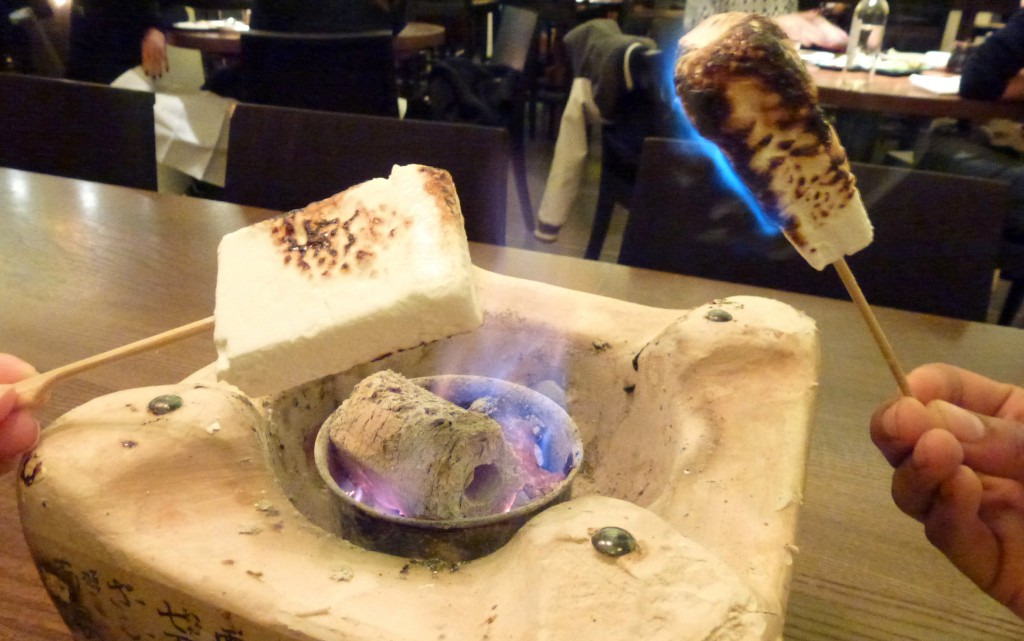 The food philosophy at Flesh and Buns is centred on steamed Hirata buns. These are a western interpretation of the Taiwanese street food Har Gau. The buns are plump, creamy-white and squashy, and are used to sandwich a variety of 'flesh'. Choices of filling include sirloin steak with red onion pickle and sweet BBQ sauce, and salmon teriyaki with cucumber pickles. Although the proteins are properly cooked, both the pickles and sauces are a touch too salty and should be dosed with caution.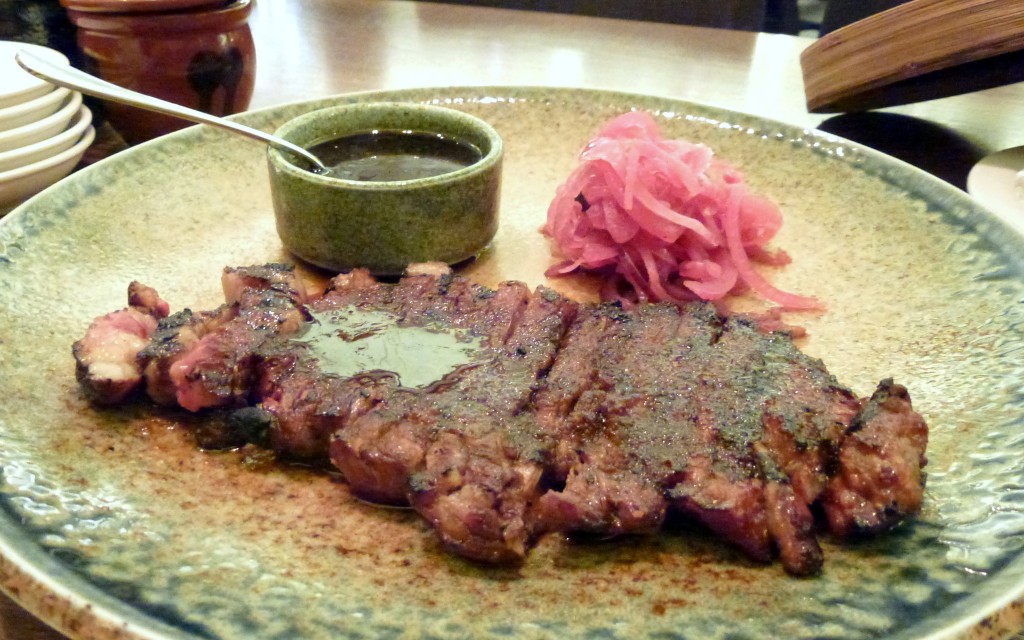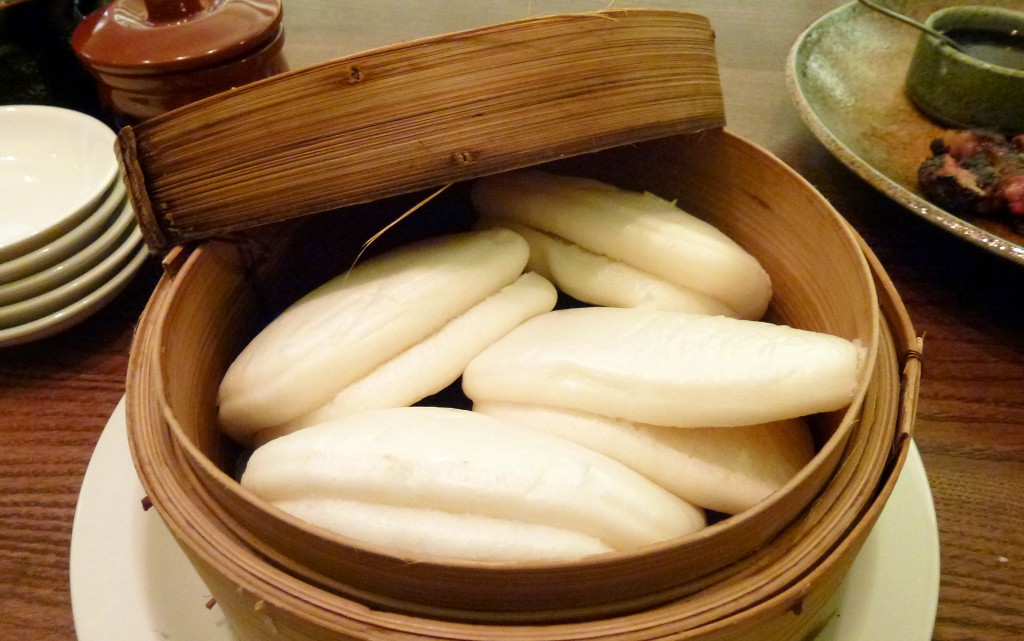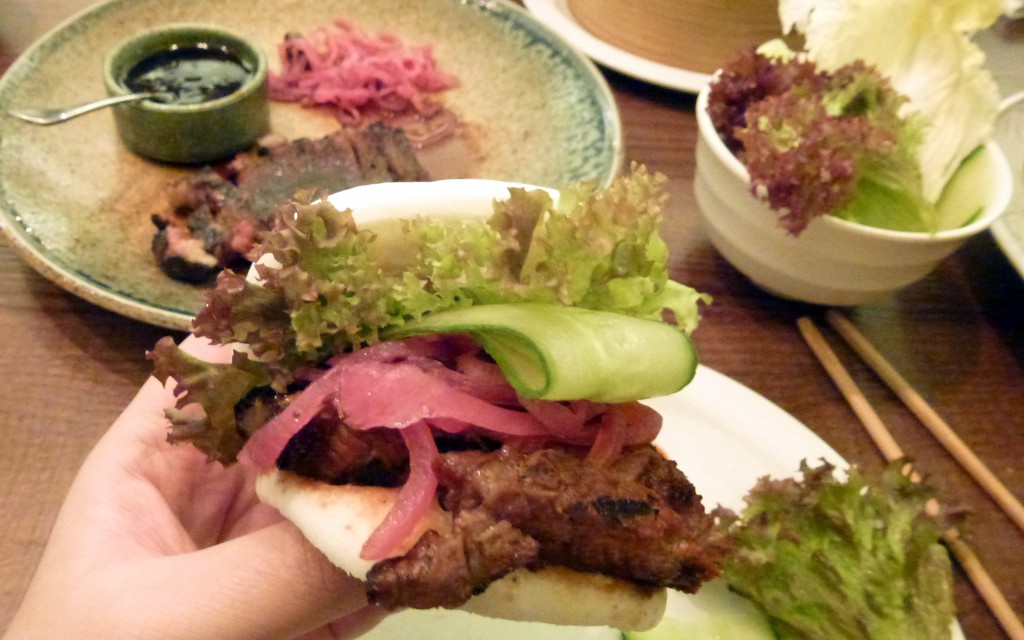 Smaller, pseudo-Japanese plates include a de-constructed maki-roll formed of pan-sizzled rice topped with hashed yellowtail tartare. The texture of the caramelized sticky rice with the soft fish is sublime. Much less arousing is a piddling portion of soft shell crab, featuring the most curled-up and pitiful crustacean that was ever deemed fit for consumption. The batter used is far too heavy for a creature this feeble, and leaves an oily residue in the mouth.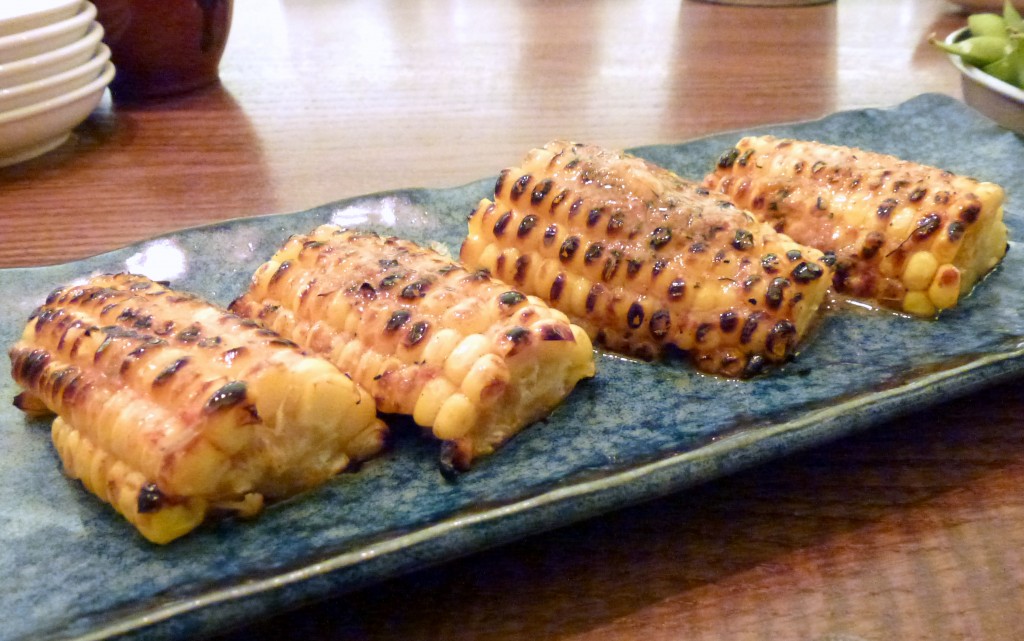 Playfulness is the order of the day at Flesh and Buns. As the name suggests, you shouldn't take it too seriously. This being said, prices are a little steep for what is essentially street food and camp fire desserts, coming in at £50 per person.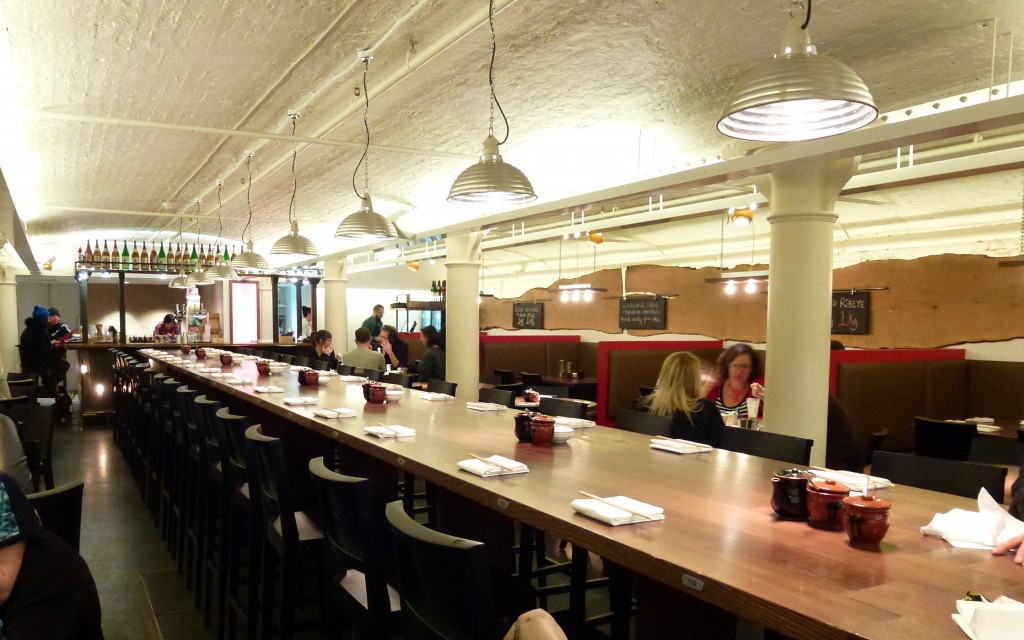 Tube: Covent Garden.