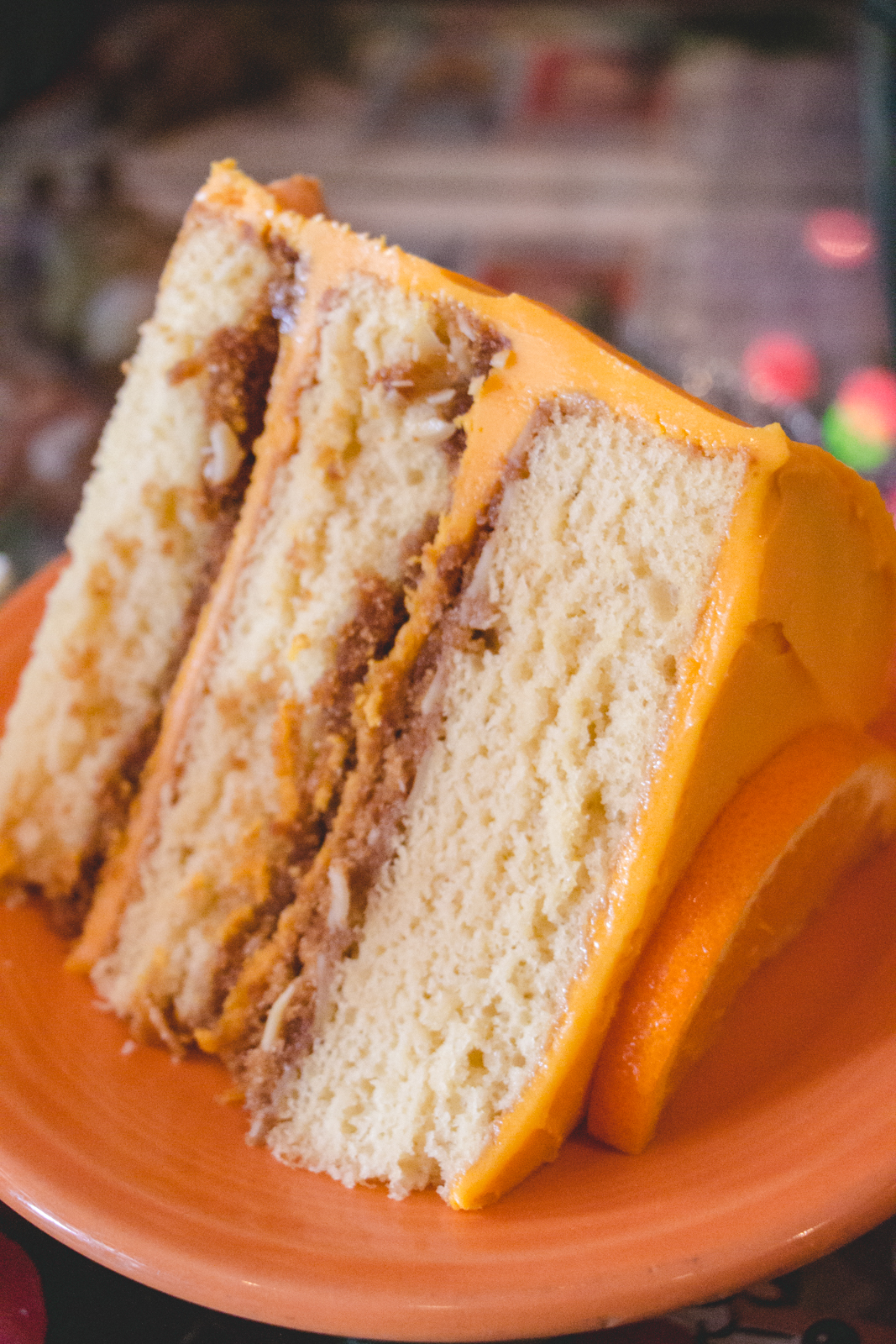 #FoodpornFridays in Florida – The Bubble Room, Captiva Island
"It's always Christmas at the Bubble Room"
When your restaurant has this slogan, you know you're in for a good time ;)
As Florida's most weird and wonderful restaurants, we weren't initially sure what to expect. It takes us precisely five seconds however to see what all the fuss is about…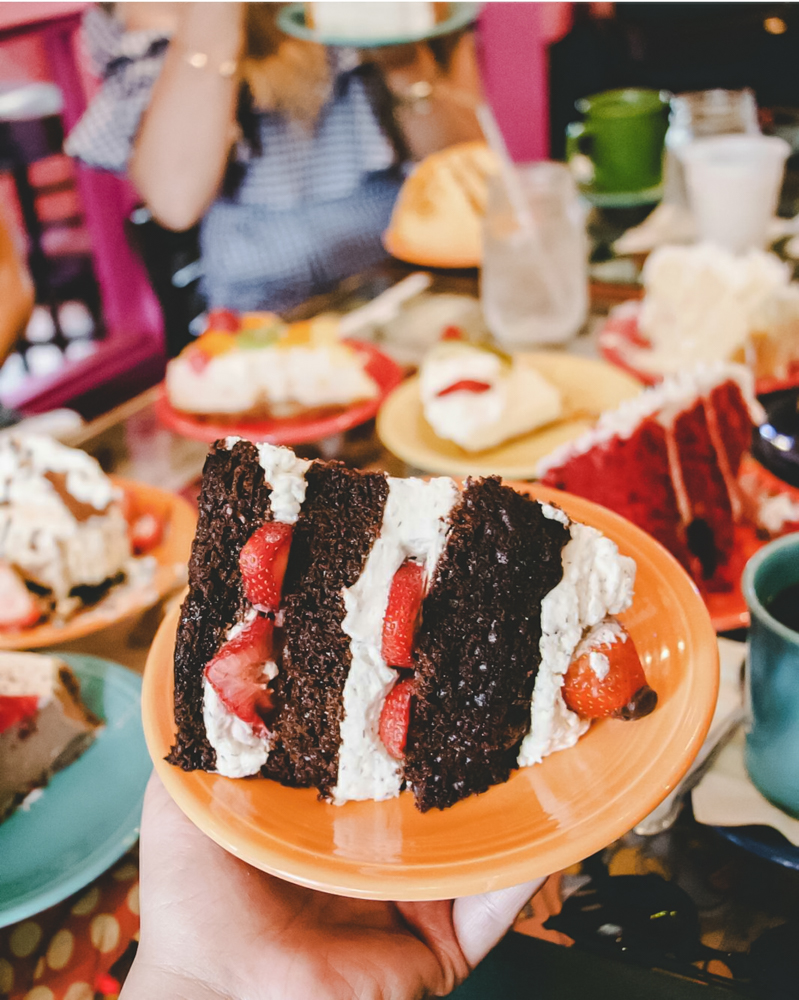 The Bubble Room is known across the state for its colourful persona, and is named after the thousands of decorative bulbs. There's also a generous helping of Christmas cheer with a sleigh and stuffed elves. These sit alongside toys from a bygone era, antiques and a few gorgeous framed pieces of Hollywood memorabilia. It is the definition of kitsch, and we love it!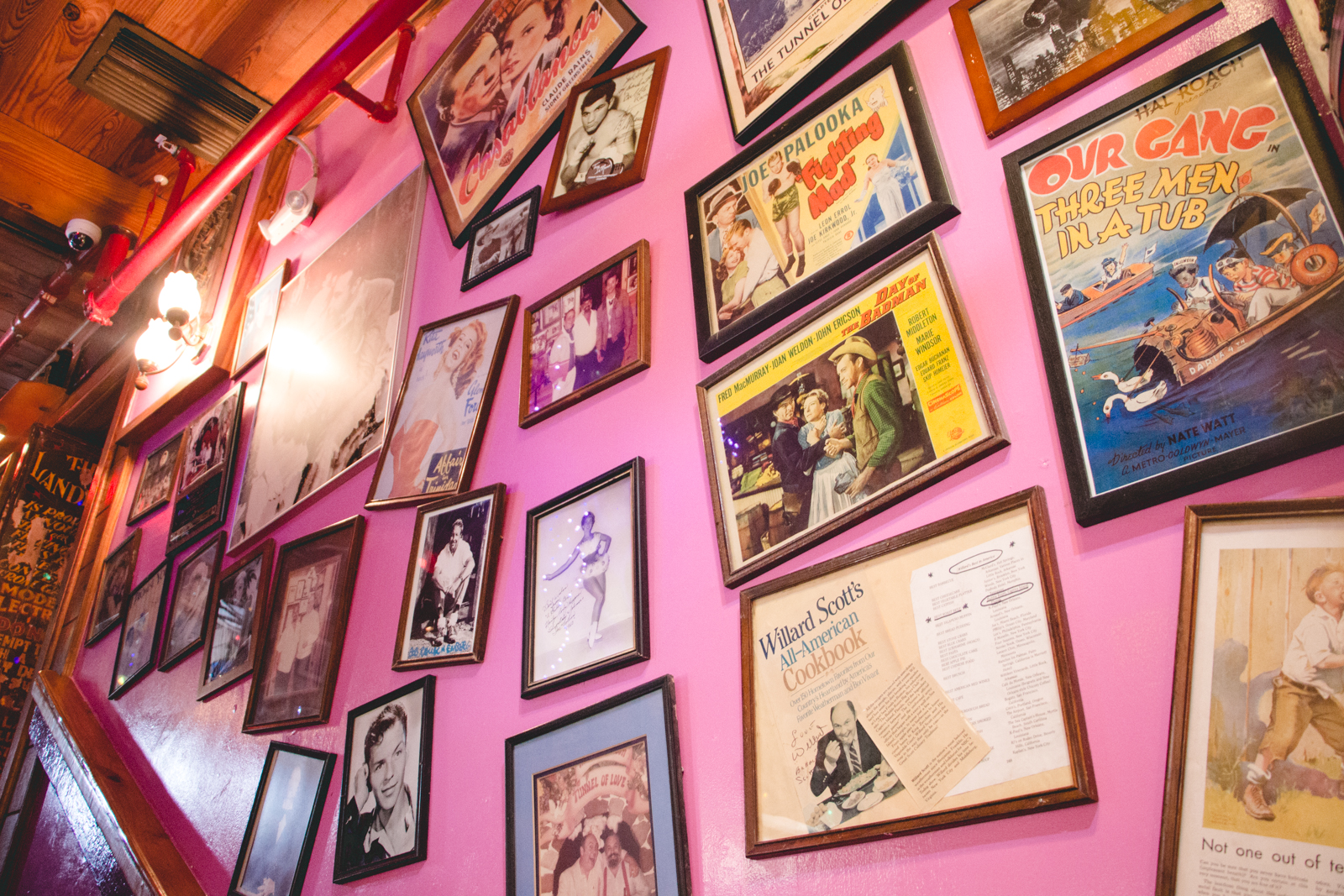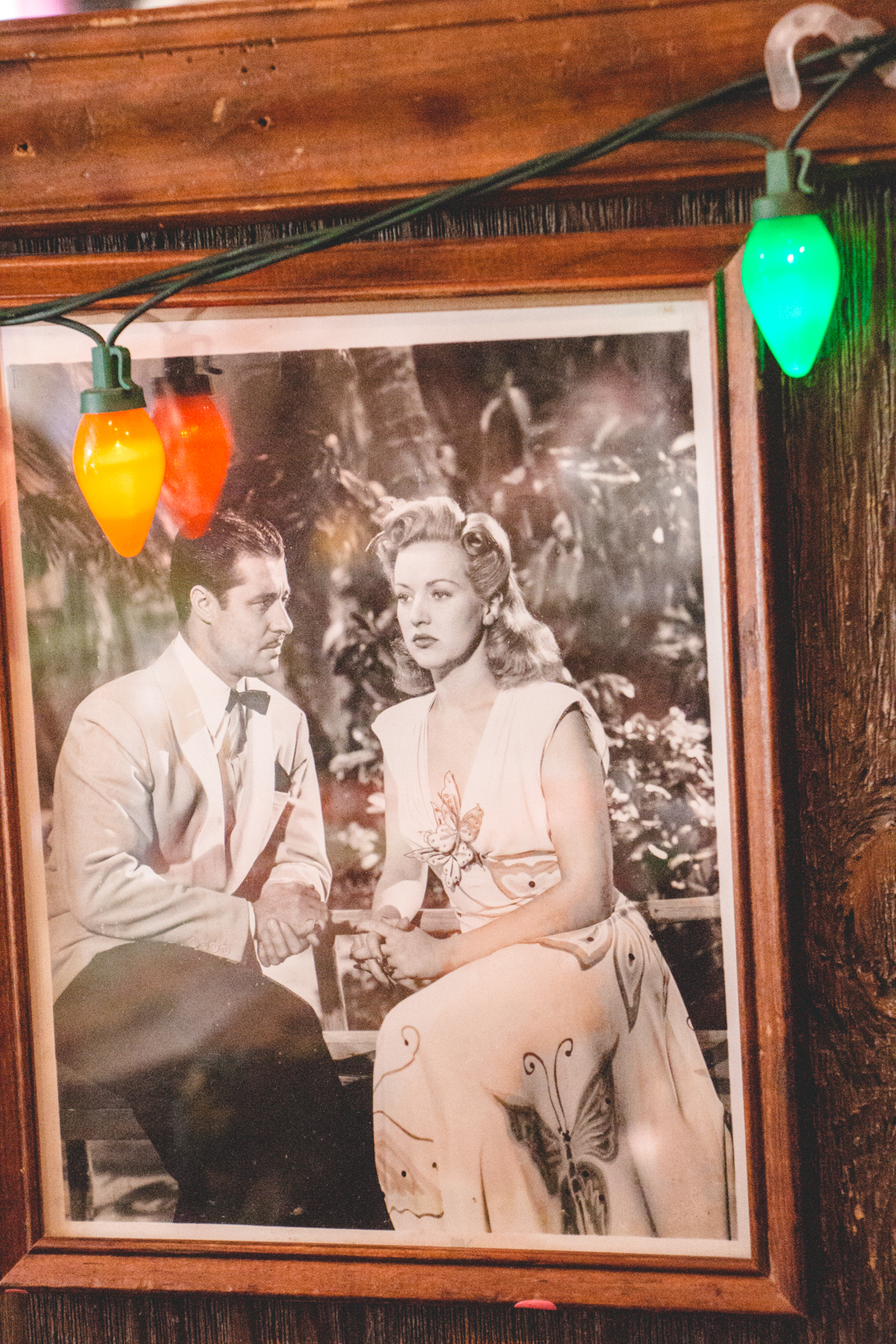 Located in a three story house with nooks and crannies galore, there is a lot to explore at the Bubble Room.
Although the Bubble Room serves a savoury menu too, the real draw to dining here is in the cakes. Giant, fluffy, birthday-style cakes to be exact. Mmm, yum
Because we aim to please (and our inability to say no) this is what it looks like when we order the full dozen…
Our favourite cakes at The Bubble Room…
The signature cake at The Bubble Room is a face-sized slab of Orange Crunch, which features layers of sponge with biscuit-shot chocolate orange. It's a firm favourite.
We also love the snow-peaked coconut cake, the vivid red velvet and the chocolate sponge with fresh whipped cream and strawberries.
There are cheesecakes, chocolate cakes, vanilla cakes, fruit cakes and more at this cake-lovers emporium on Captiva Island.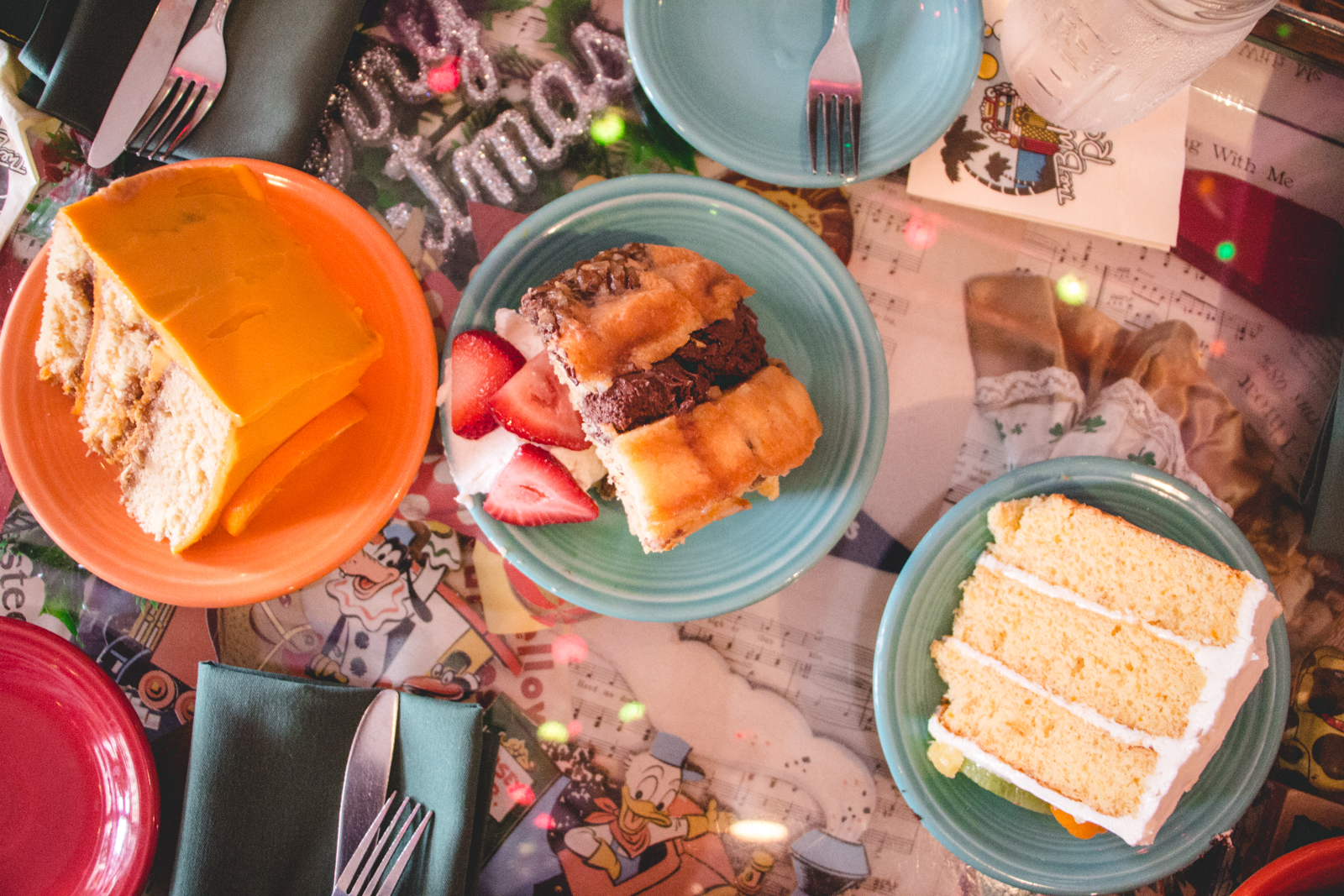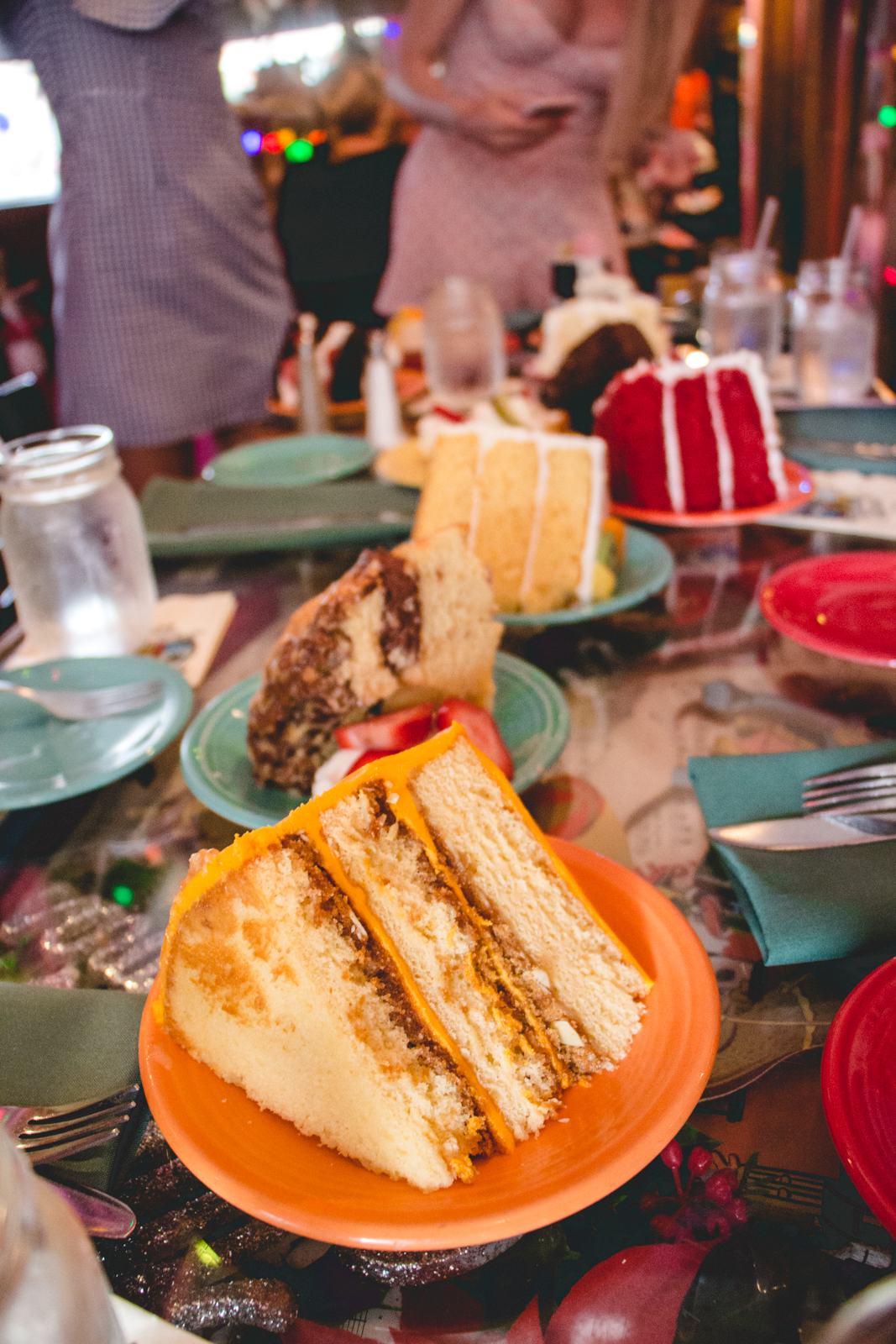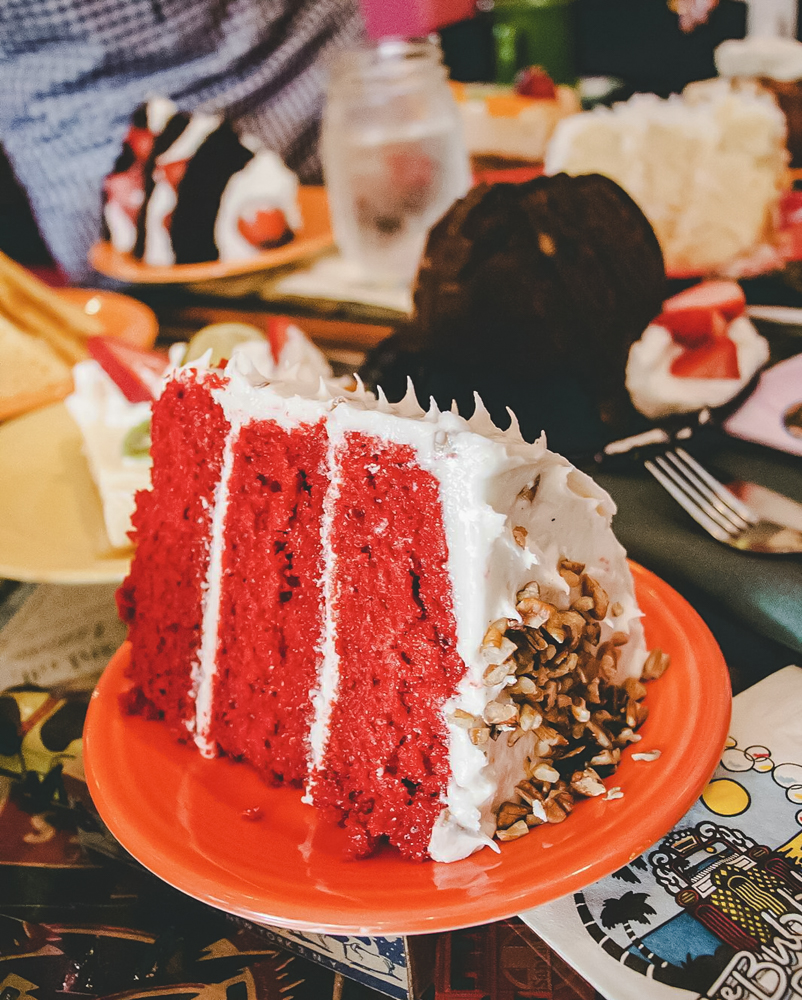 As well as this, there are double cocoa treats that shine with the sheer force of chocolateyness that they contain. Others have that matte, contented look of being full of baked crème cheese and butter. Nom.
The best part of it all though is that The Bubble Room is more than ready to pack away any cakey leftovers, for you to dig into again later. We will definitely be taking these all to go :)
Do you have any favourite dessert places that you love, and have you ever been to The Bubble Room in Florida? If you do check it out then tag us on Instagram @wrapyourlipsaroundthis, we'd love to see your which cakes are your favourite!