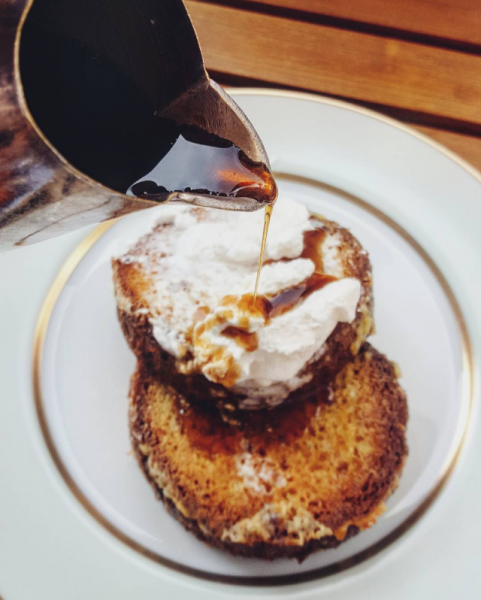 #FoodpornFridays – Laduree, Covent Garden
I've got good news and better news. The good news is that I'm setting up a new blog series called #FoodpornFridays. The reason that it is so great is that it means I can pop in to little food stalls or markets or anything, try that one amazing thing, post it on Insta and shout out to it here!
READ MORE:
– Hints & Tips: 10 ways to get more likes and follows on Instagram
– 5 Things to Eat at Dominique Ansel London
Every week, a new eyeful of utter foodporn…
This weeks little stop off is at Laduree, Covent Garden.
As everyone knows by now, Laduree is a world-famous Parisian patisserie, and they make some of the best macarons I've ever had.
But – that's not all they make. Their patisserie game is strong. Oh so strong!
So much so, that this weeks #FoodpornFridays is the Laduree Pain Perdu – or french toast! I discovered this little beaut an age ago and instantly loved it.
Imagine thick wodges of butter and yolk soaked bread, gently caramelized and served under a cloud of Chantilly cream… yours for under a tenner. Mmmm.
Also loving the Orange Blossom Religieuse, made of two orange blossom cream filled choux buns covered in icing….
Delish!
That's it for our first #FoodpornFridays post, hope you enjoyed the end-of-the-week mini treat as much as we did! Let us know if there are any other foodporn fixes we need to add to the list :)