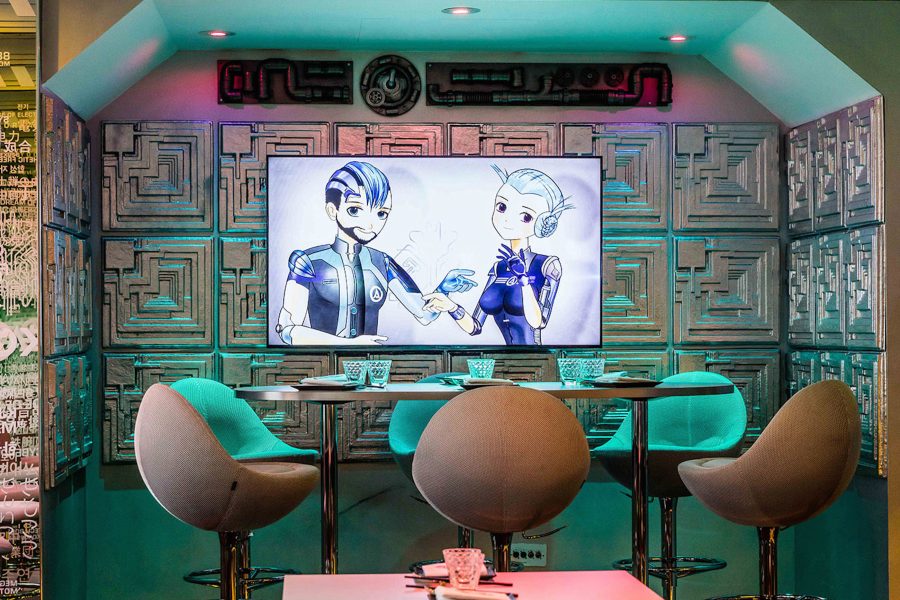 Japanese food and wraparound London views
9/10
They say that trends are born in New York and then exported to London, and if the crickets on the menu at Omar Romero and New Yorker Bjorn Van Der Horst's new Japanese restaurant Kojawan are anything to go by, we might be seeing a lot more of these creatures in other restaurants too.
Not that I'm complaining. Being introduced to new things is one of the best parts about blogging, and the blogger dinner tonight is about tasting innovative dishes and meeting new bloggers, including Binny from Binny's Kitchen, Georgina from Georgina Does, Freelance Journalist Janan (prev of Londonist), Tim from We The Food Snobs, Em from Catch 52 and Chloe from Roche.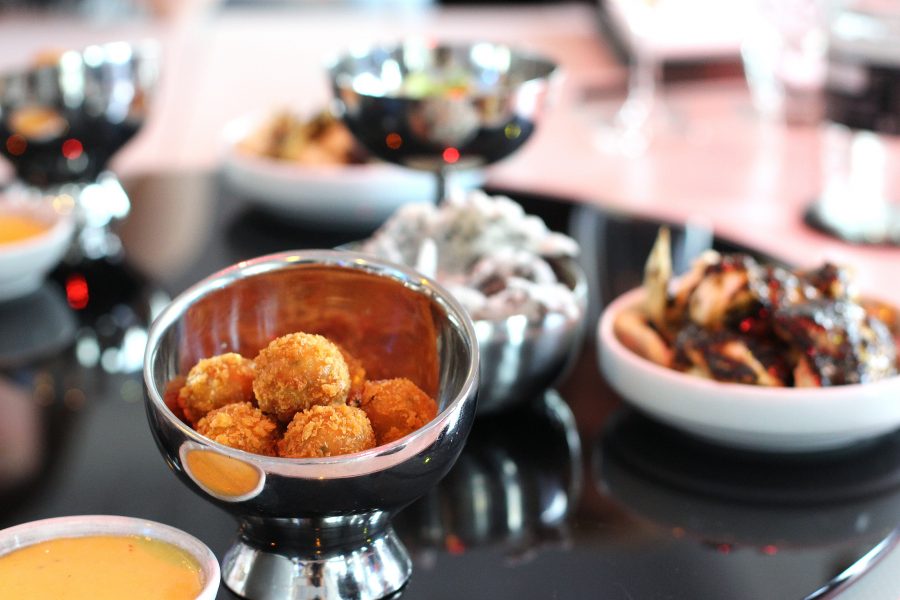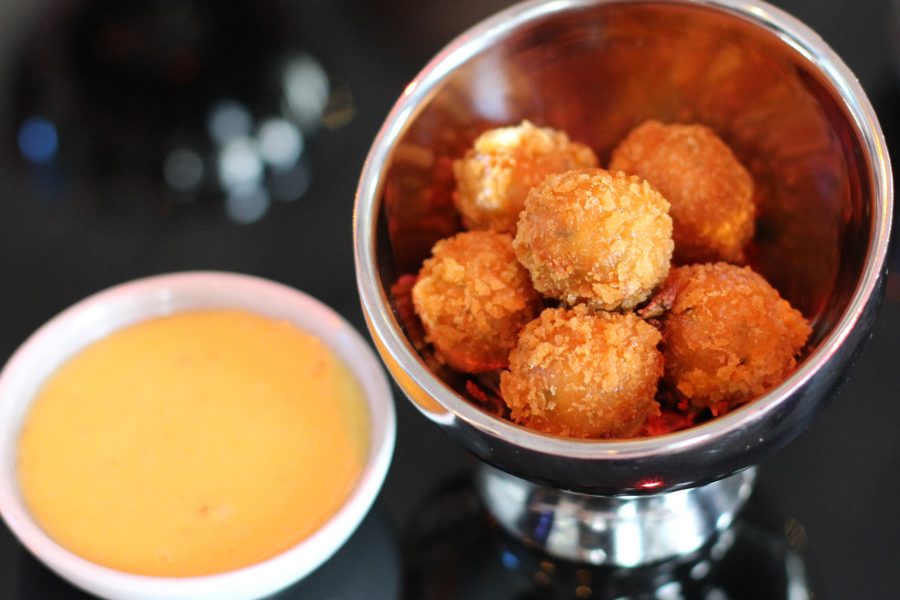 Back to the crickets. We find imperceptible amounts of cricket flour inside Cricket Bombs of crumbed and citrusy béchamel, and underneath these are little flecks of cricket itself, both inoffensive to look at and to taste, adding instead an extra crunch and pop of saltiness. An excellent way be introduced to the concept of eating cricket.
Our blogger dinner this evening is punctuated by some of the very best Japanese food, bringing new life to both the notion of a Japanese dinner and to Edgeware Road.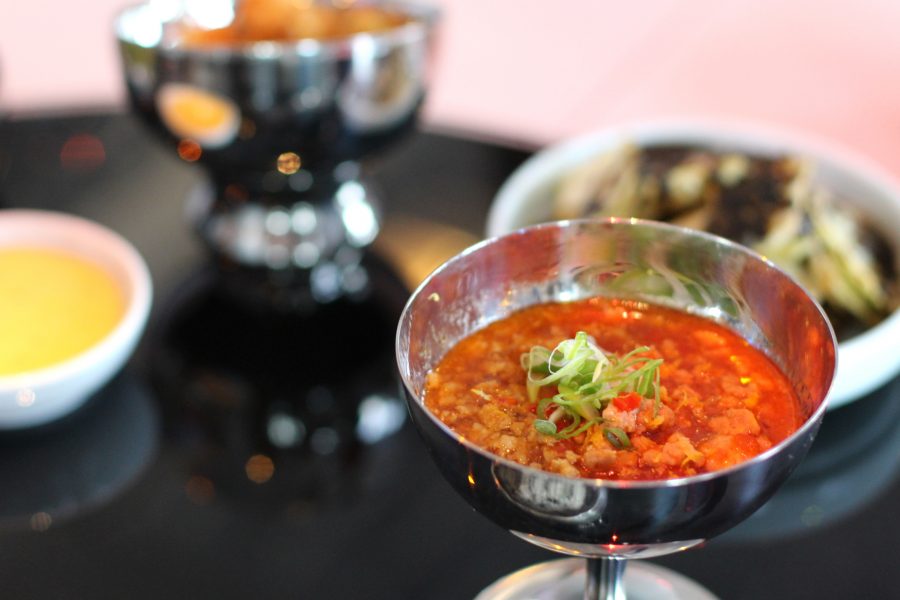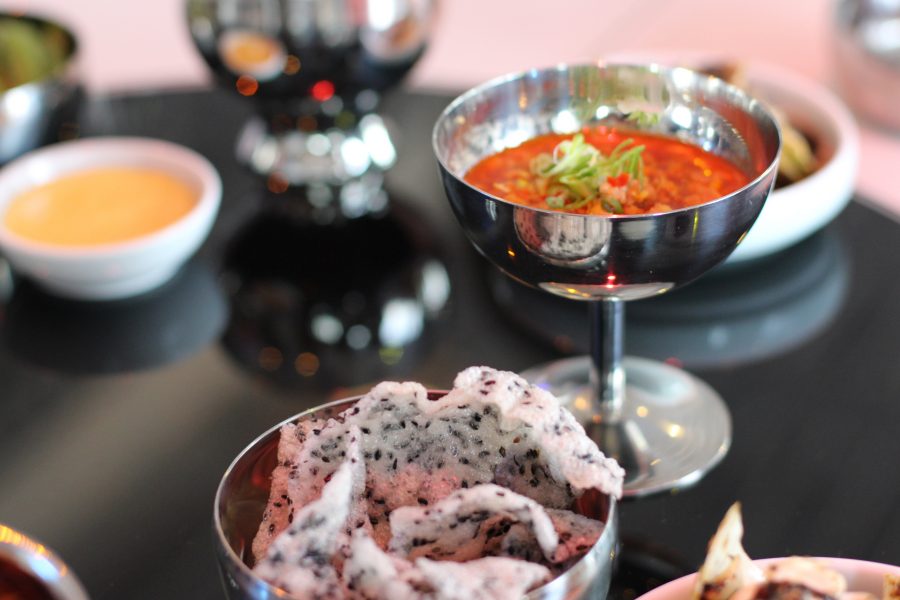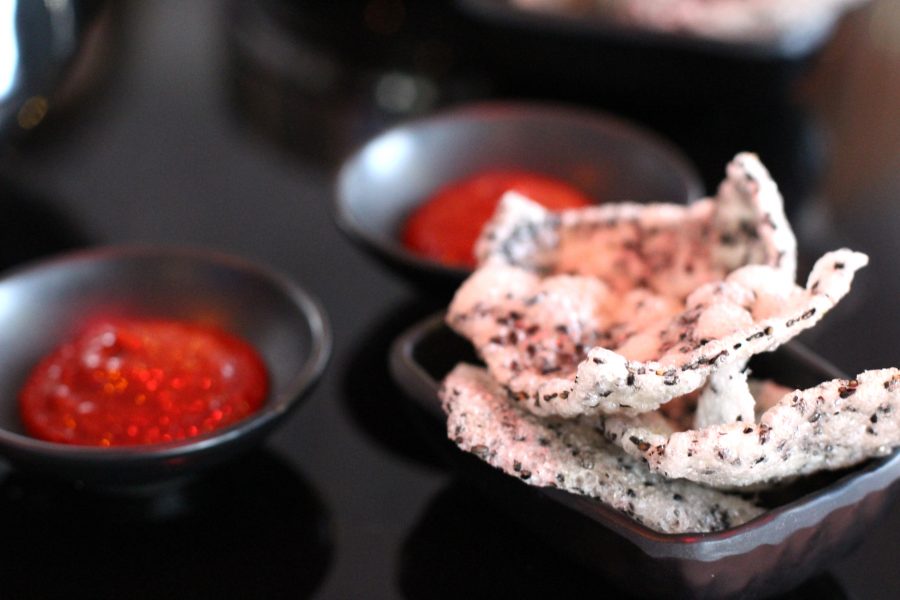 We marvel at black buns of lobster with seaweed and a trio dish of of kimchi 'Kimchilogy' that reverberate with umami goodness…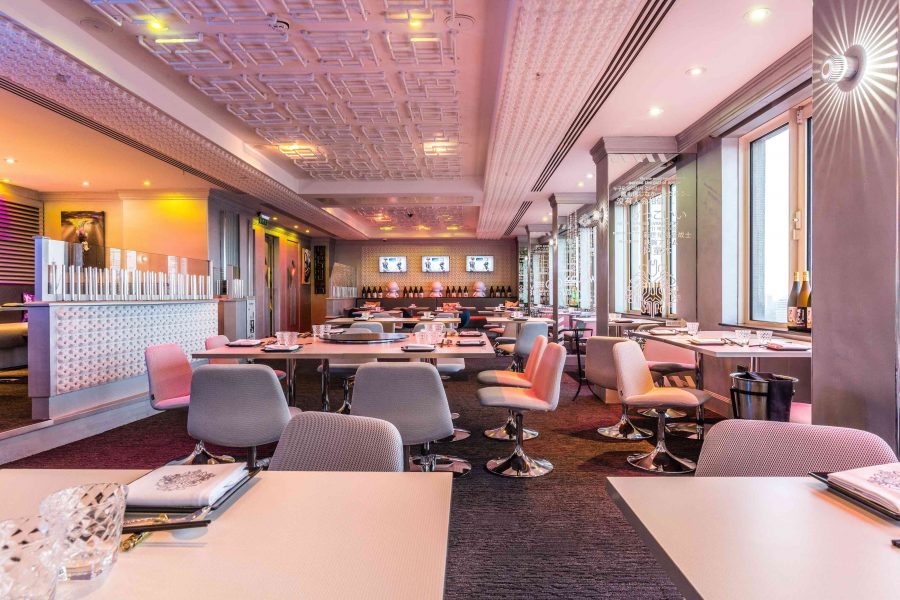 In answer to the sudden bout of rain we've been having is a hot pot of clams, parmesan and fish flakes, all bundled on top of deliciously fat noodles, to banish the cold weather blues.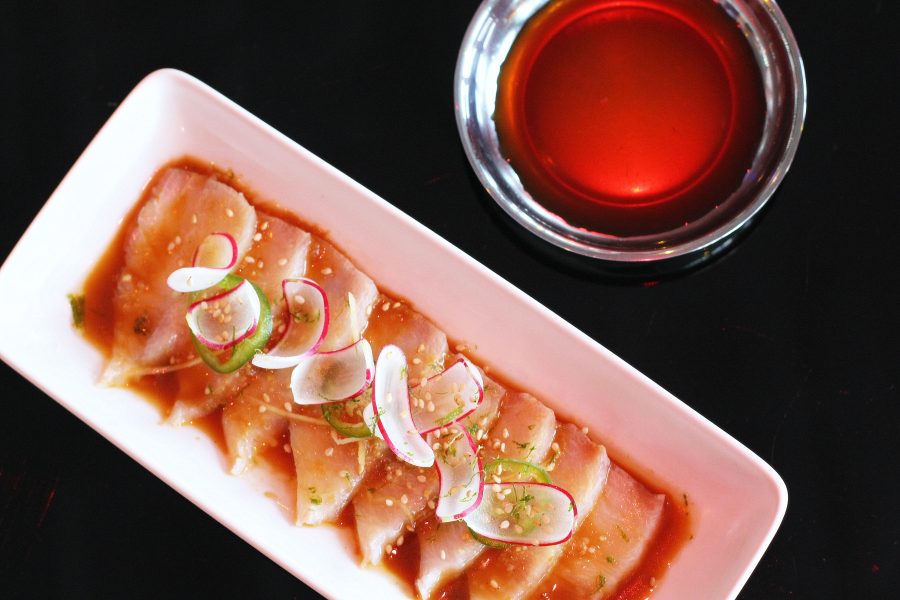 Chefs Bjorn Van Der Horst and Omar Romero have concocted something of their own secret recipe marinade called KJW, which is used to great effect in seasoning both a green salad, sticky rice, and tofu with shitake, which are all sides to the charmingly fresh Stone Bass Poke with shiso.
Firm favourites of the evening include the opulent Suffolk Wagyu tartar with pear, sea lettuce, chilli and sesame crackers, as well as the blissfully slow cooked beef cheek, aromatic with ginger and sesame.
By now we are starting to feel the food, but still can't help tucking in to spicy crab and 'Wakamole' rice sandwiches, something akin to square shaped Futomaki, and smokily charred tendrils of octopus with red pepper oil and lemon.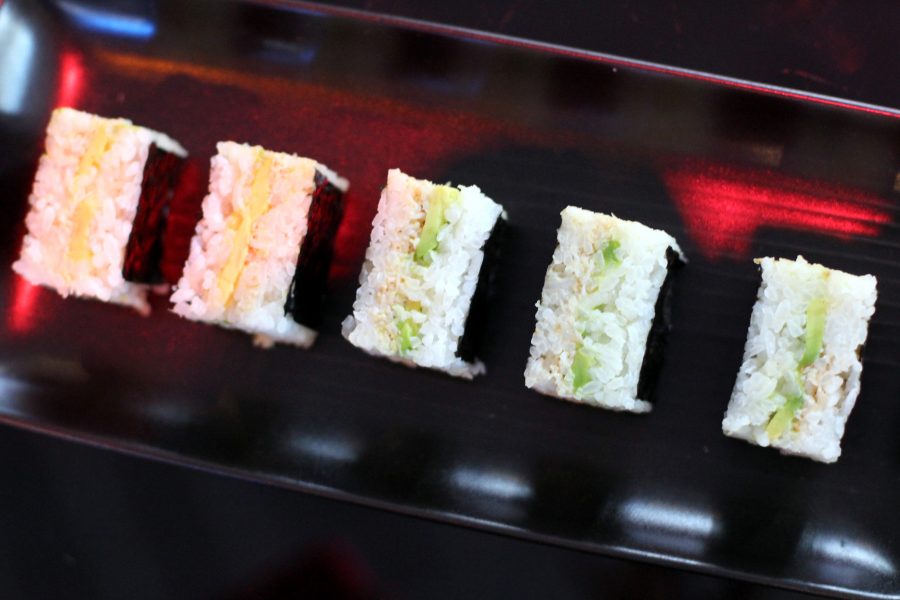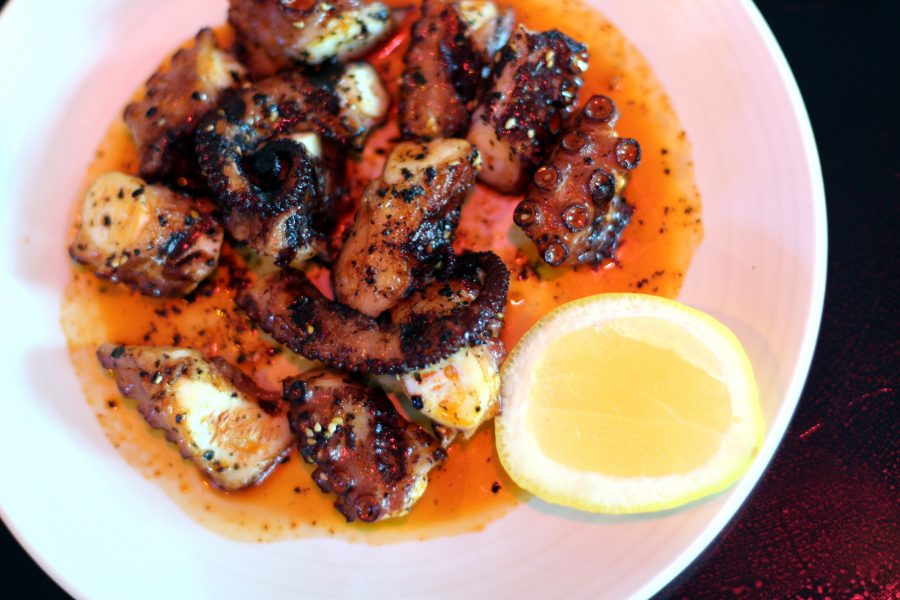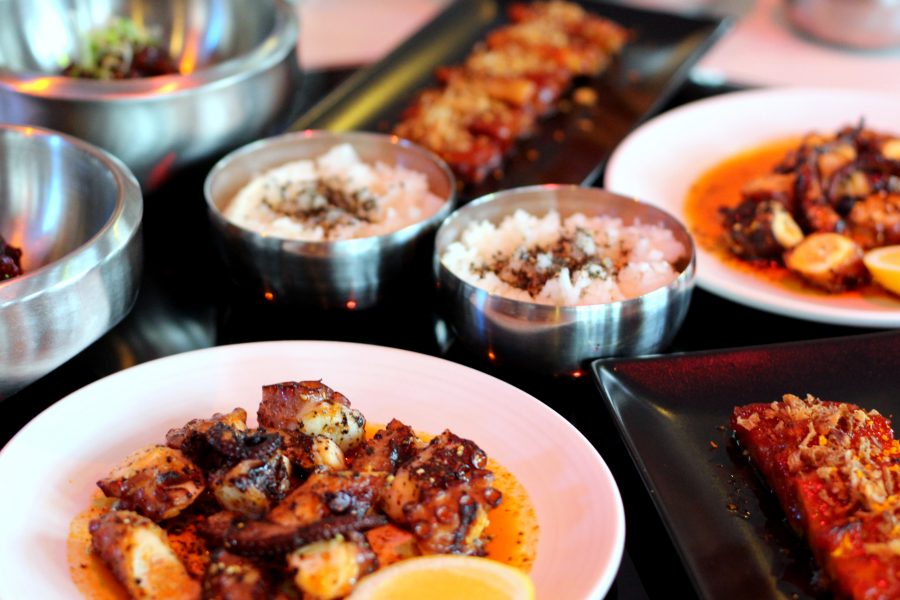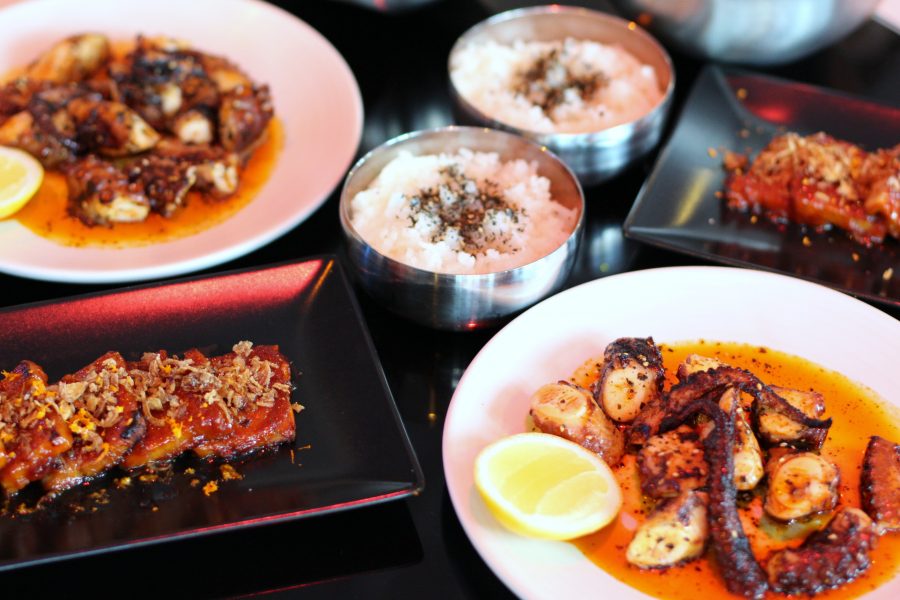 Desserts include fluffly pancake 'tacos' of cream and fresh fruit, as well as fish-shaped waffles filled with blueberry and black sesame. My favaourite of the evening is the super luxurious Taipei Block with its layers of peanut butter, chopped nuts, mocha and rice sorbet.
Having tried so much of the menu it is safe to say that Kojawan is one of my favourite new age Japanese restuarants, and I'll be back soon to try more of the fabulous food whilst watching the sun set over the London skyline!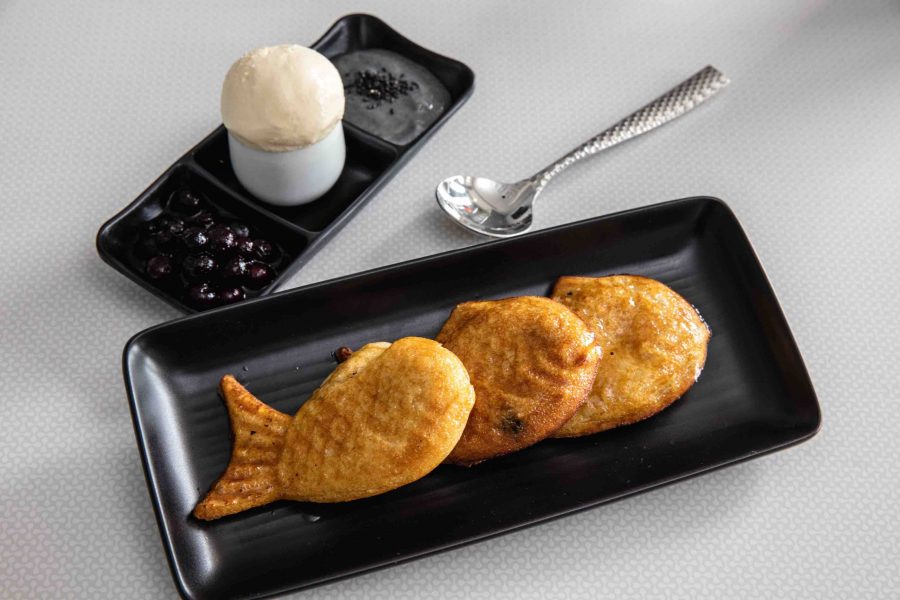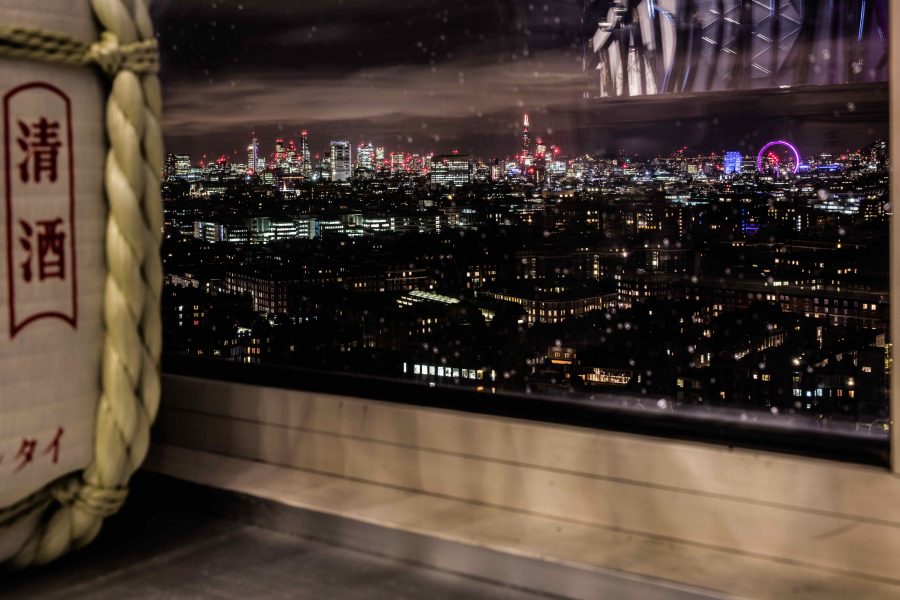 Tube: Edgware Road
Address: Hilton Metropole Hotel, 23rd Floor, 225 Edgware Rd, London W2 1JU
Tel: 020 8088 0111
Website
I was invited to review