Fillet steak in Farringdon
A steak dinner can be pricey in London, and when you add in sides and drinks it can quickly turn into a daunting proposal. I'm in the process of overhauling my earlier reviews, and the first to face the chop are all three of my Hawksmoor posts – mainly for the poor quality of my pictures – which will slowly be replaced. When at Hawksmoor I can never resist getting a bigger cut to share with a willing companion, many of them costing the good part of £80, and then there are the gorgeous starters, sides, desserts… Whilst I'm mostly looking forward to going again – I love Hawksmoor – my wallet might not be so pleased. Although the Hawksmoors, Goodmans, Foxlows et al. have their place, The Bookatable Star Deal at Smiths of Smithfield offers a more reasonable way to enjoy meat, with a fillet steak and chips for £29 per person.
Smiths of Smithfield is located in a converted four storey grade II listed building opposite Smithfield meat market in Farringdon, and each floor has a distinctly different feel. There is an upmarket bar on the first floor, a casual dining room on the second and a formal restaurant on the top floor.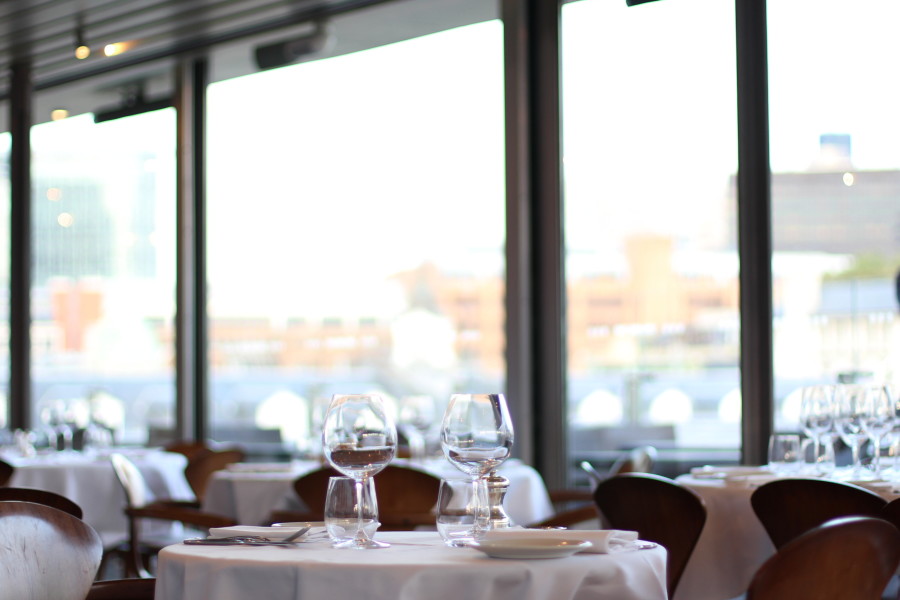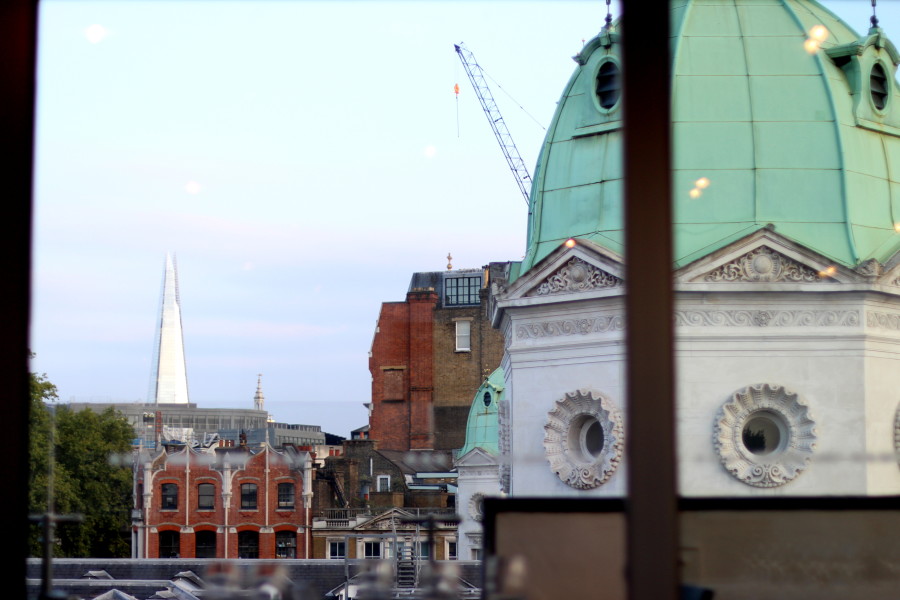 The £29 steak deal is held in the top floor, an elegant long room in shades of white and egg shell blue, with floor to ceiling windows that lead onto an outdoor terrace. The views span across Smithfields Market and across to Saint Pauls on one side, and the Shard further into the distance. If you didn't already know about the top floor then it would be an easy restaurant to miss, and there are no indications from ground level that there is such an upmarket restaurant just four levels up.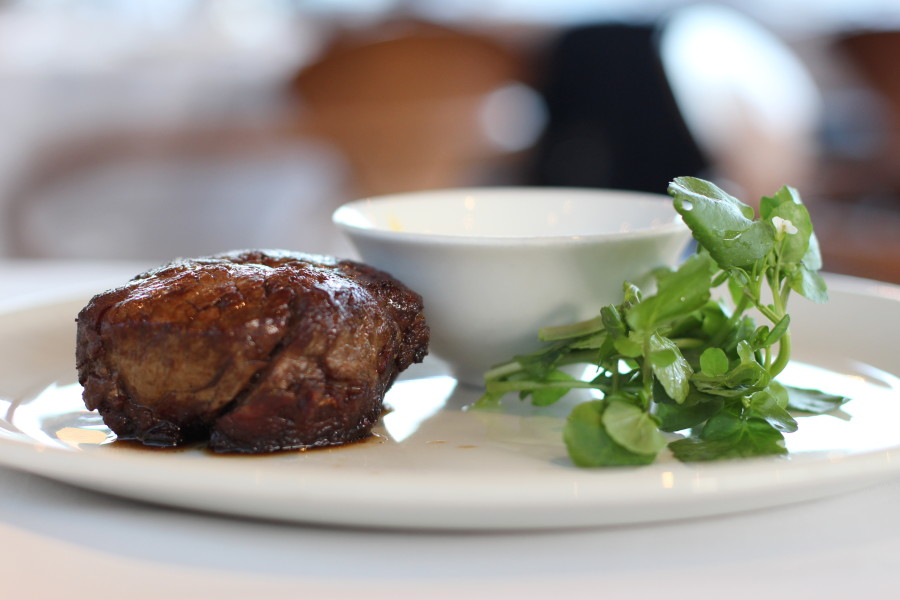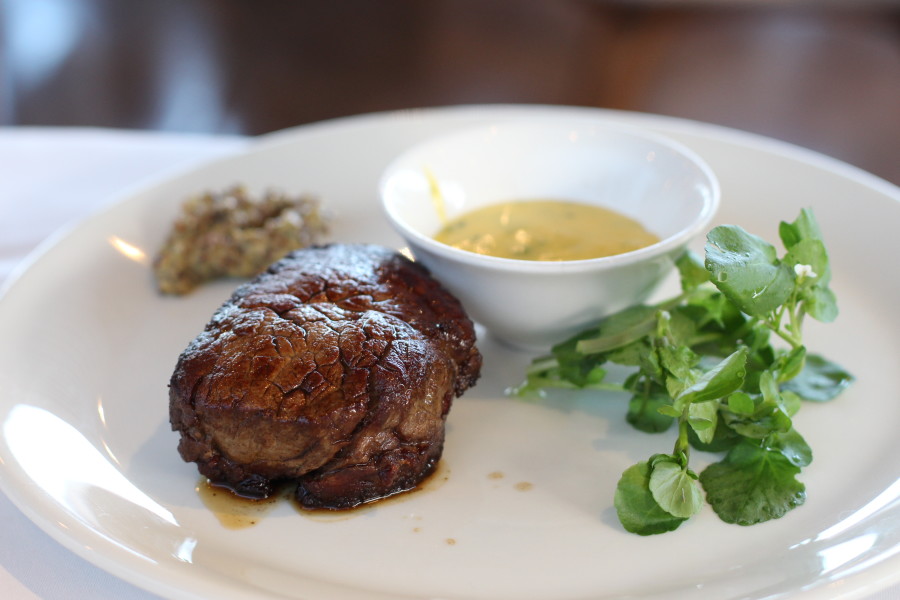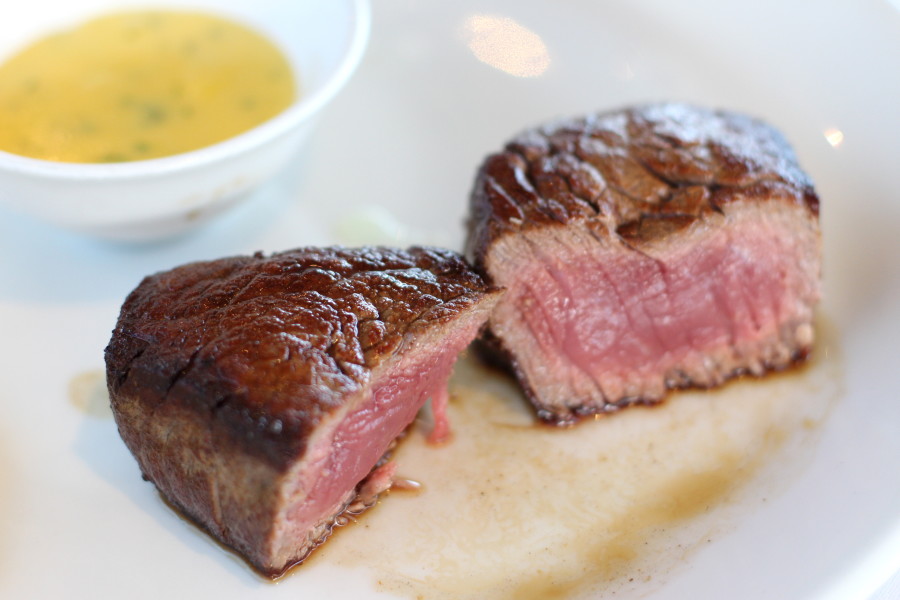 The Bookatable Star Deal includes a fillet steak, and the one offered is a good size at around 300g, requested and delivered medium rare.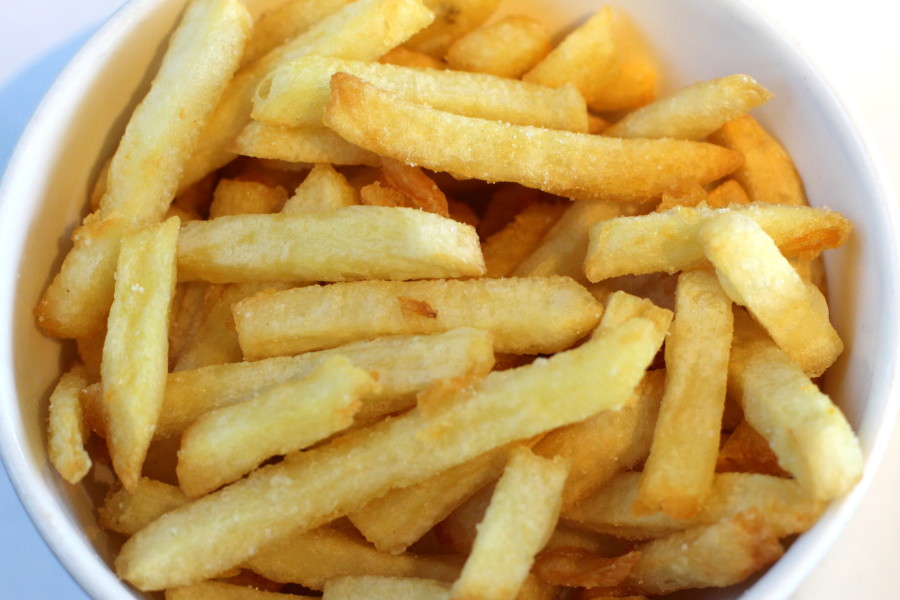 Although the pricing is right, the top floor of Smiths is very buttoned up and I'm not sure that the feel is really me. Whilst the ambience is easy to dismiss however, it's harder to quibble with the price. The Bookatable Star Deal includes a fillet steak and fries for £40, and is available to book here.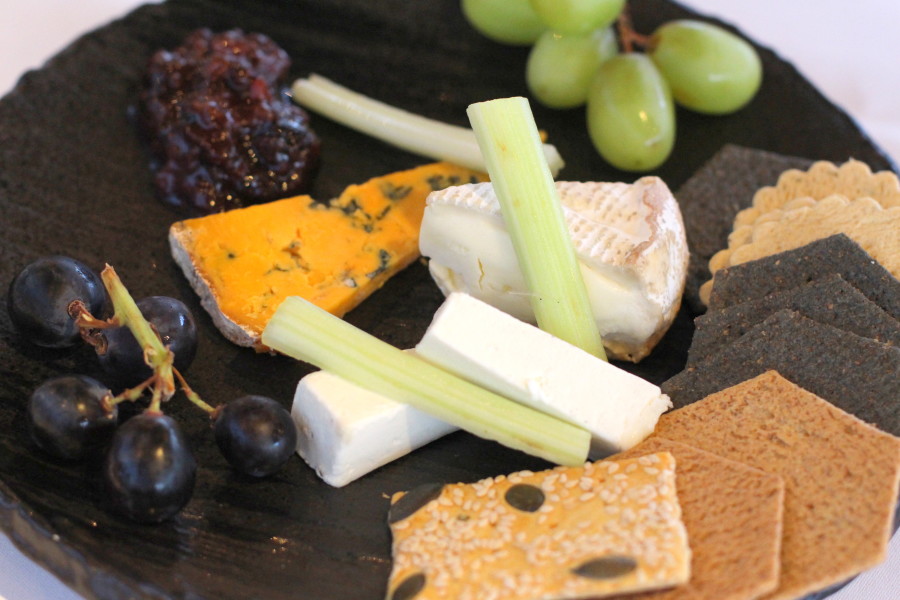 Tube: Farringdon
Address: 67-77 Charterhouse St, EC1M 6HJ
Tel: 020 7251 7950‎
With thanks to Bookatable for inviting me to review their set menu deal
Smiths Website‎
Bookatable Website‎ – Star Deals