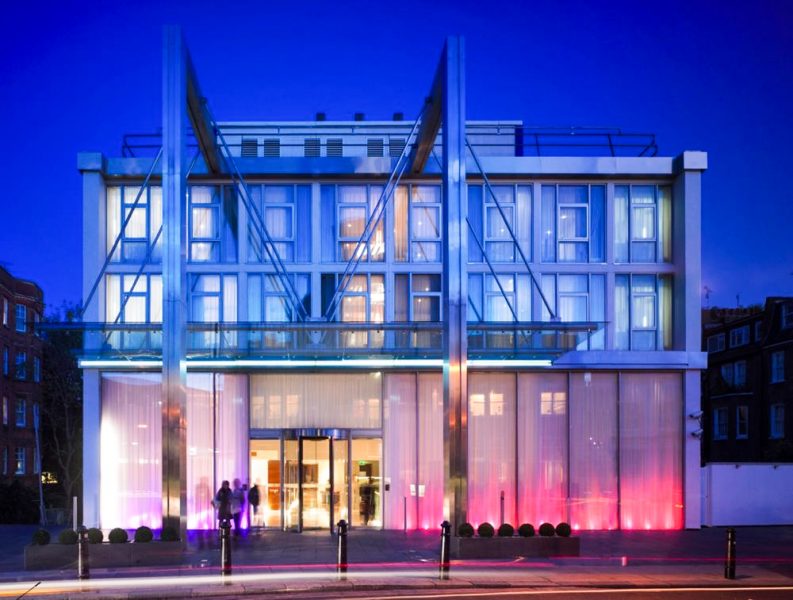 About Studio Kitchen at K West
Formerly the BBC Building Kensington House in the 60s, an endless list of Rock 'N' Roll royalty has stayed and played at K West – Bob Marley and the Wailers, Bowie, The Kinks and Roxy Music to name a few. Since becoming a hotel, K West has continued to court musicians who come far and wide. Its a history that you can feel in throughout the premises, and one that makes dinner at the hotels restaurant, Studio Kitchen, all the more enjoyable.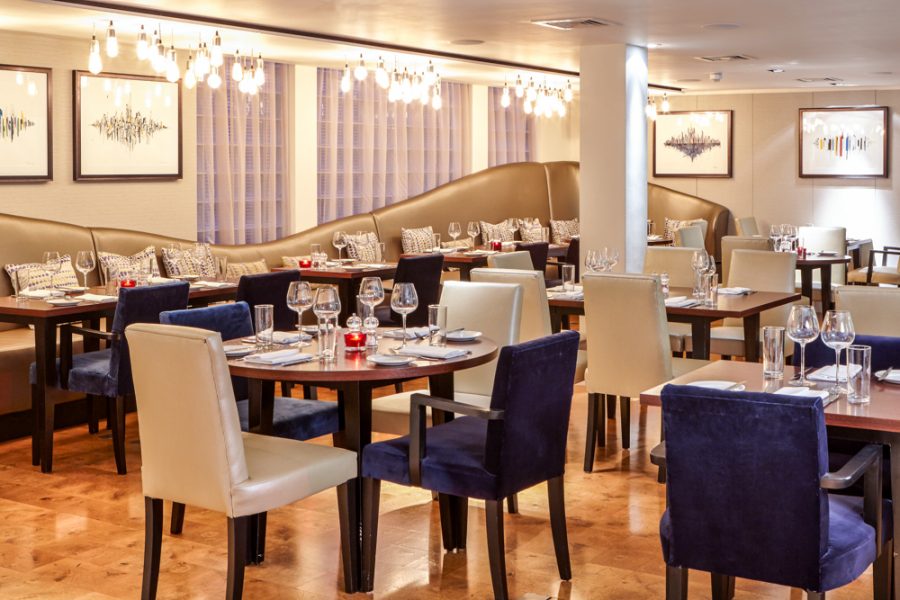 The Studio Kitchen is located on the mezzanine floor above the hotel lobby. Slick, walnut floors are overlit by industrial pendant lamps. We love the urban New York vibe, and sliding along squashy banquettas, eye up a corker of a menu.
The food at Studio Kitchen
Studio Kitchen offers a range of US style 'dude food' such as Green Chilli Cheese Burger, Buttermilk Chicken Burger and Truffled Mac & Cheese, as well as a selection of modern European dishes.
To start we try a gorgeously rich chicken liver 'cheesecake', served with a raisin and walnut brioche, with a shallot marmalade.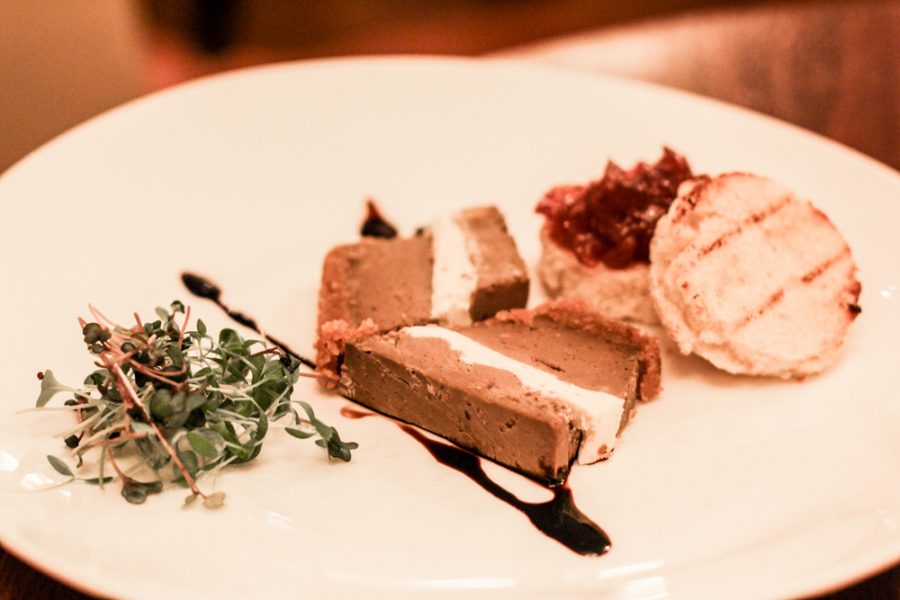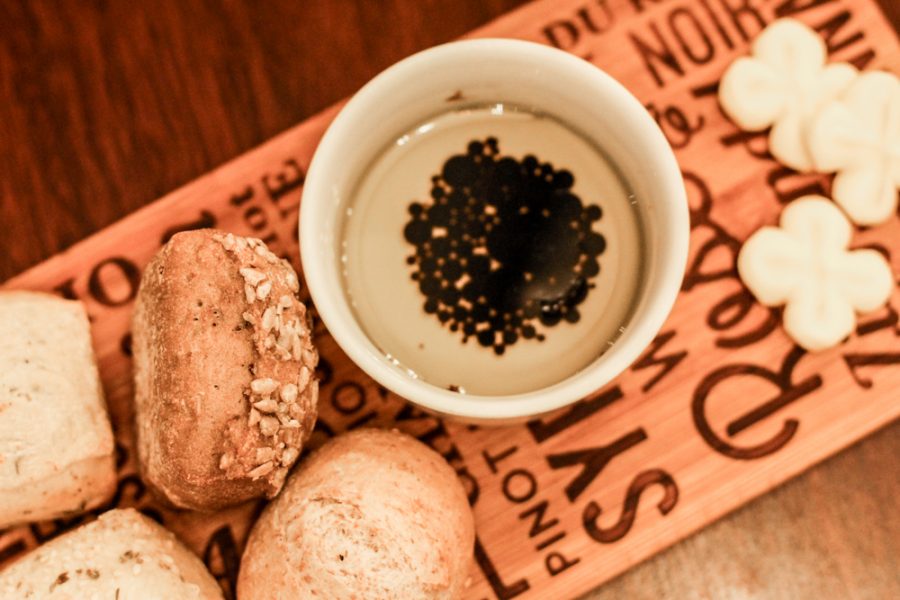 With mains we eschew the modern European elements and embrace the more casual side of the menu. A fatly layered burger provides quite the mouthful, whilst we also like the Studio Kitchen steak. Charred nicely on the outside and cooked well enough in the centre, it certainly sates the appetite.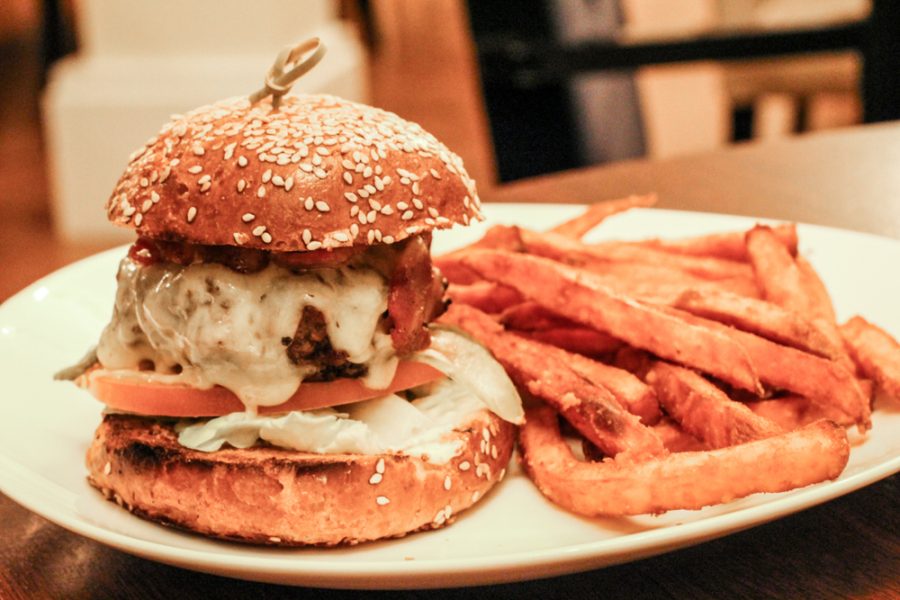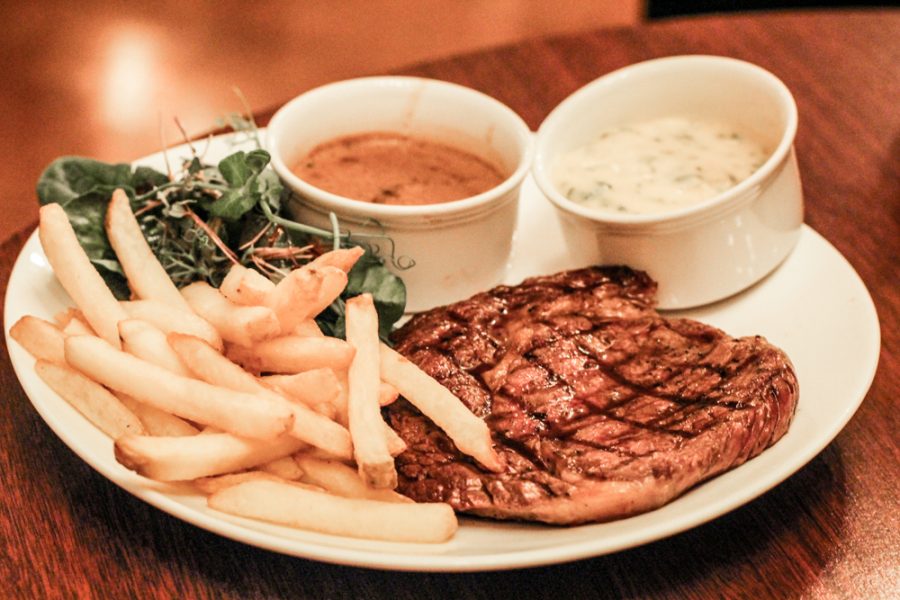 Dessert and final thoughts
For dessert we plunge face first into a massive ice cream sundae, and a more refined chocolate fondant.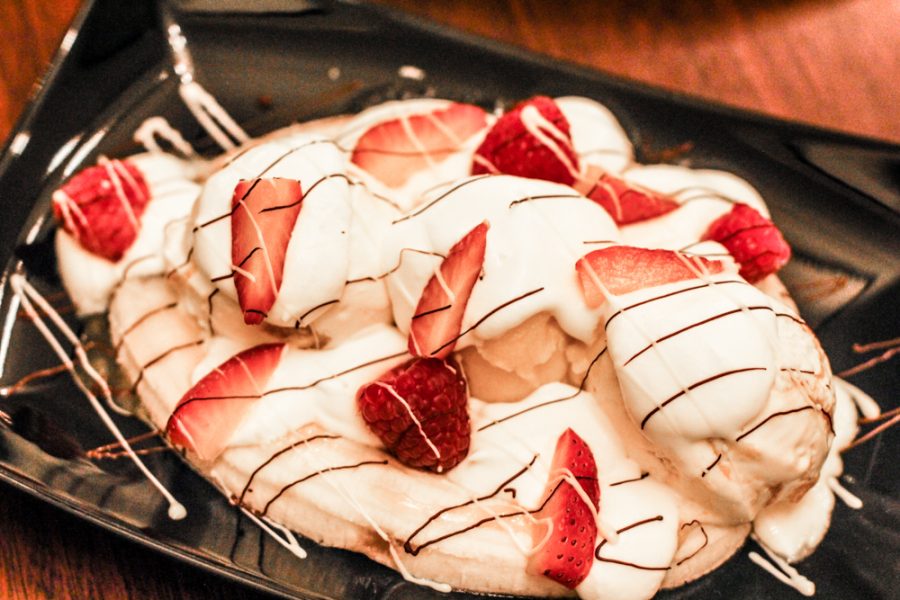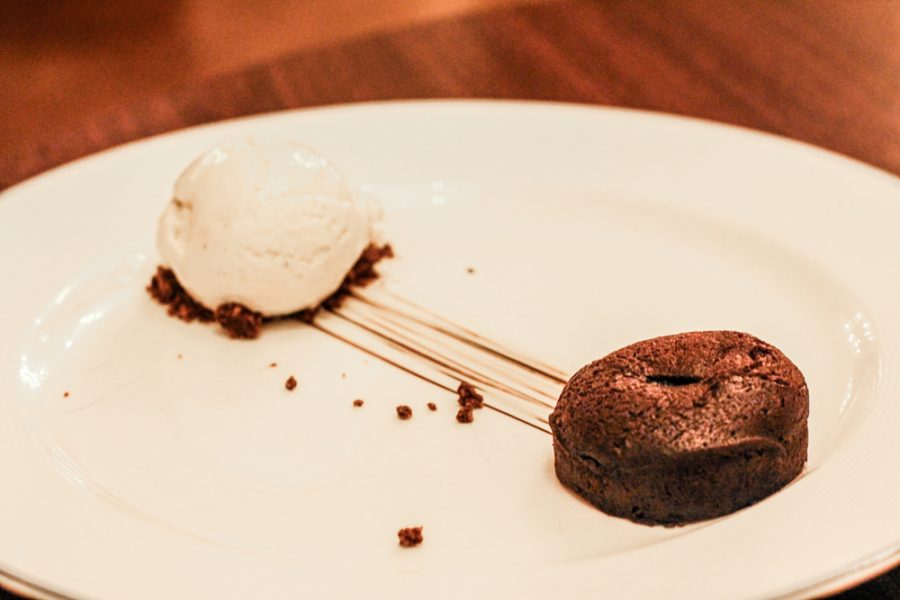 Dinner at Studio Kitchen has been lovely, and I'm not surprise that so many of the best musicians choose to make K West their London base.
Have you been to Studio Kitchen at K West before?
Tube: Shepherds Bush
Address: K West Hotel & Spa, London W14 0AX
Tel: 020 8008 6656
Website
In the interest of full disclosure please be advised that the meal was provided on a complimentary basis. With thanks to K West for having us in.