You know that feeling when you stay in a great hotel and wake up the next morning thinking "why can't my bed at home feel as amazing as this?"
Fluffy pillows, a marshmallowy bed and the softest sheets – these are all things that I've come to look forward to when booking in to a luxury hotel.
I love that after a jam-packed day exploring a city, I can always look forward to returning to a picture-perfect room. The all-inviting bed is a big part of that experience, but I also love the statement furniture, feature art and luxurious fabrics that create a seamless transition to peace and tranquility.
As such, here are my 10 favourite things that really help to recreate that luxury hotel room experience at home.
1. Draper Home Indulgent Bundle bed linen, from £155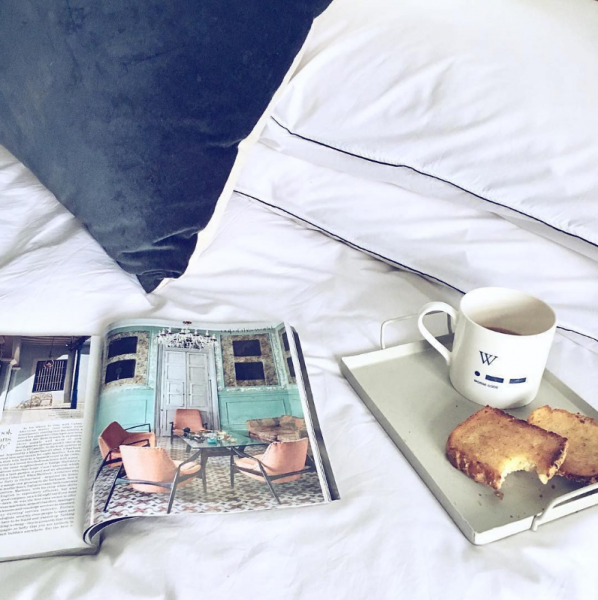 Draper London is the new diffusion range from Josephine Home, a luxury provider of bed linens stocked in Harrods and used in hotels including Soho House and The Mandarin Oriental. The new, entirely digital Draper London stocks some of the top sellers from Josephine Home, at a more accessible price.
I love the Draper Home Indulgent Bundle with its percale sheets in 300 thread count Egyptian cotton, cool and airy to the touch. The set allows you to recreate a fully immersive hotel experience with 4 pillow cases, a fitted sheet, and a duvet cover. There's also a useful 30 day trial period when you can test out the linen at home!
2. John Lewis Soft Touch Mattress Topper from £75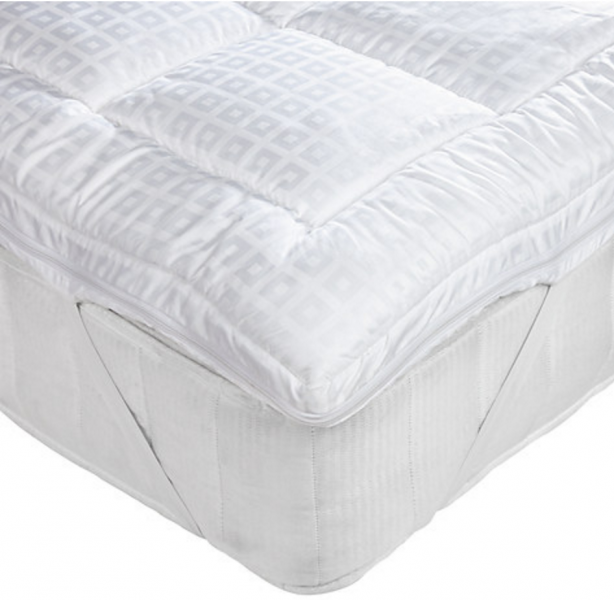 The John Lewis Soft Touch mattress topper transforms an existing mattress into its marshmallowy hotel counterpart – so that you don't necessarily have to splurge on a brand new mattress. It's soft, squidgy and oh-so-comfortable, and on a cold night it really helps to keep you warm.
3. The Fine Bedding Company Boutique Silk Pillow, £25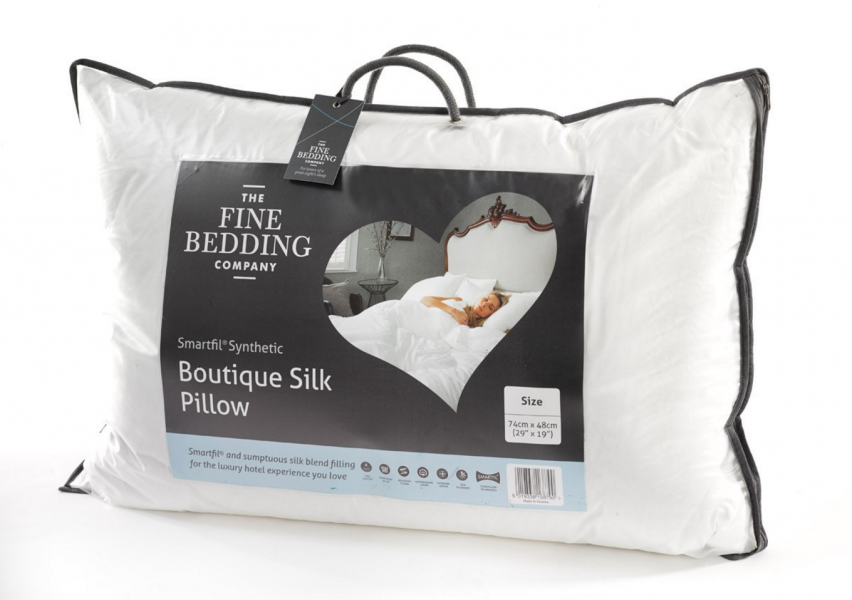 Proper pillow support is indispensable when it comes to a good nights sleep, and a focal part of recreating that luxe hotel experience. I love the 4-pillow look on a bed, which is both smart and inviting. As such I now have 4 different pillows, and my favourite is the Boutique Silk Pillow from The Fine Bedding Company.
These premium silk-filled pillows are blended with advanced Smartfil® fibres, so that you can still have that little bit of natural indulgence, whilst also having a hypoallergenic pillow. The silk is also great at regulating temperature, and remains cool throughout the night #pillowofdreams
4. The Fine Bedding Company Boutique Silk Duvet, from £72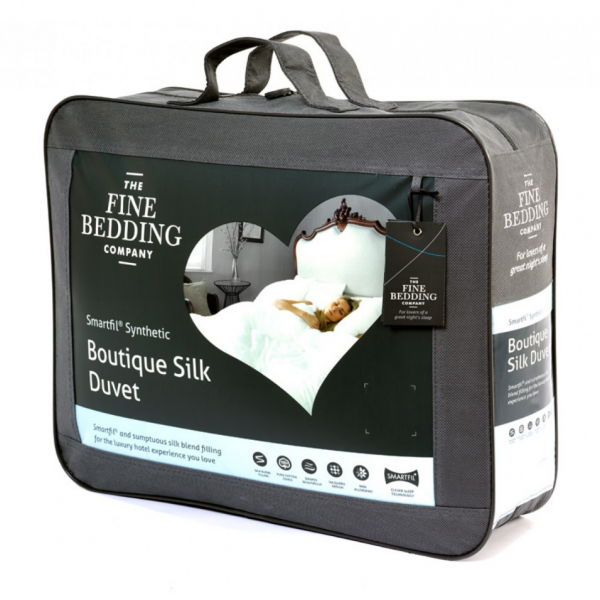 After the pillow, I had to try out the Boutique Silk duvet from The Fine Bedding Company, and I'm glad I did. Soft, bouncy and light as a cloud, this duvet makes all the difference for a great nights sleep.
5. Graham and Green Palm Fringe cushion, £50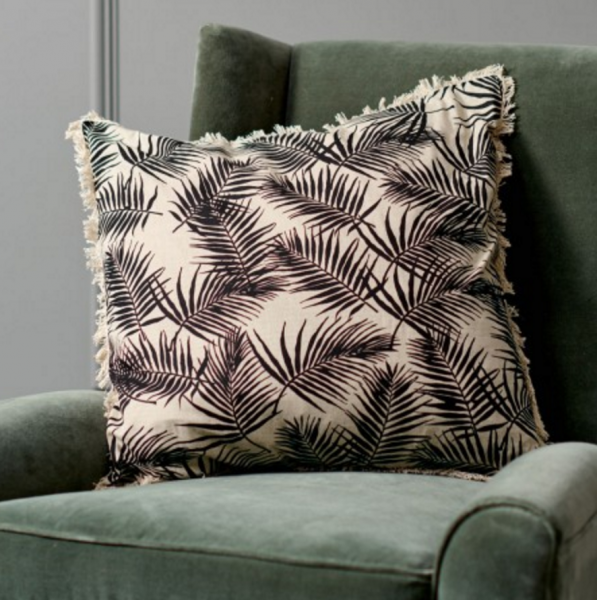 Finish off your bedscape with a pair of cushions. My perfect configuration is 4 pillows with 2 feature cushions, and I'm loving the monochrome palm print on these ones from Graham and Green.
6. The Desenio 'Perfect Pair' frames prints, from £50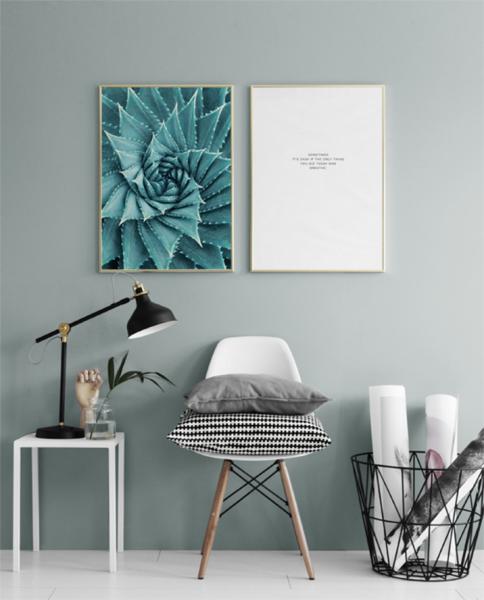 The 'Perfect Pair' range from Desenio takes the hard work out of finding the best combinations of framed posters for your space. They also have lots of inspiration when it comes to gallery walls. Take a look at all of the gorgeous posters onlinefrom Desenio and pick your favourites :)
7. The Poster Lounge 'Jazzberry Blue' Rome Map on canvas 1m x 1m, £97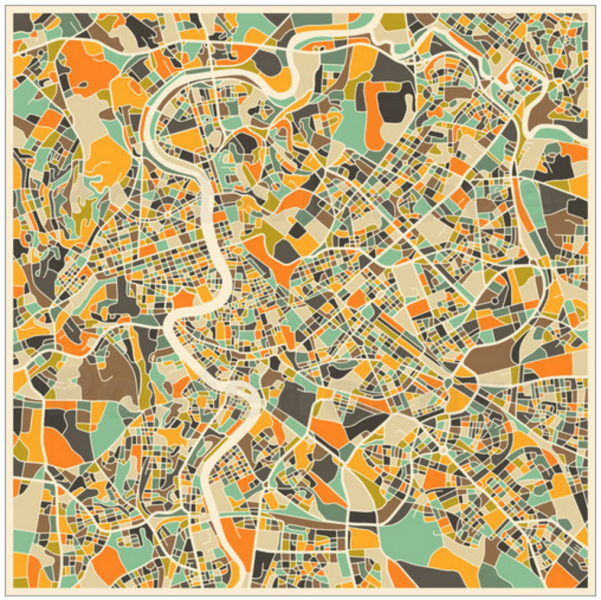 Oversized canvas prints make for spectacular feature elements in a room, and are also sturdy enough to double up as alternatives to headboards. We love the 'Jazzberry Blue' Rome Map from Poster Lounge which ties in our love for travel with our love for mustard colour schemes. Score.
8. The Fitz cocktail chair, £369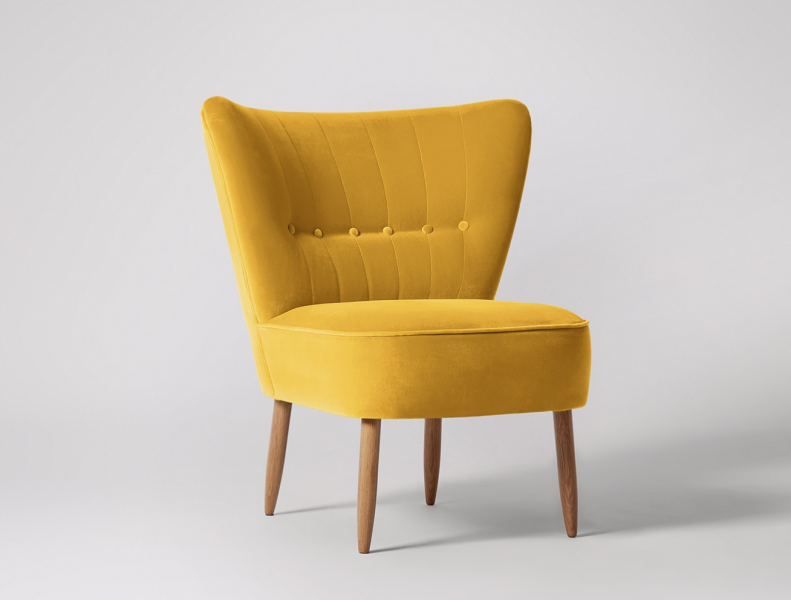 Speaking of mustard, how about this stunning cocktail chair. The Fitz is one of Swoon Edition's best selling items. Upholstered in deep velvet and with tapered oak legs, we can see why.
9. Little Greene paint in Scree, £23 per litre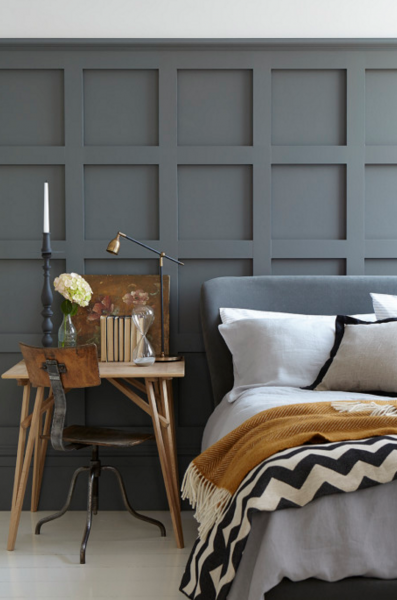 One of the easiest ways to transform a room has to be to paint it. Grey is such a contemporary colour, and I love the drama that you can instantly create. Scree by Little Greene is especially beautiful, and comes in a matt finish that can also be wiped clean. Tick and tick!
10. The Idyll Home Icelandic sheepskin throw, from £95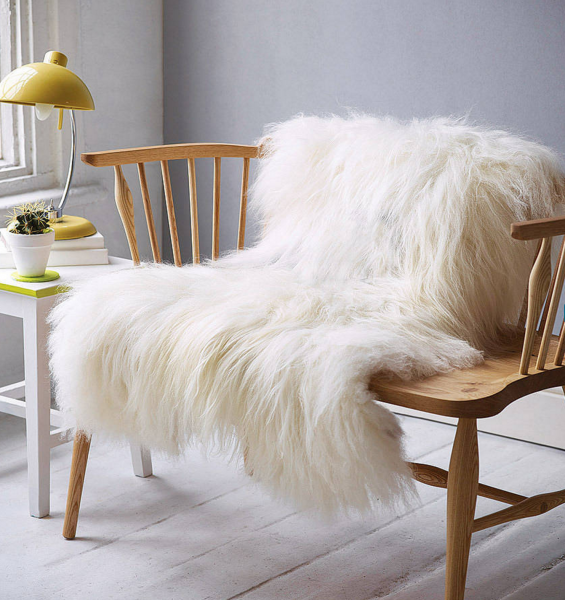 Look. How. Fluffy…. Instead of cluttering up a space with small pieces, invest in larger items like this Icelandic sheepskin rug to add some luxurious texture and dimension to your bedroom. Throw it over a chair or the foot of your bed for some come-hither appeal.
Do you have any tips on recreating a luxury hotel look at home?
In the interest of full disclosure please be aware that some items in this post were sent to us to try out. We only recommend items that we really love, and we really love all of the above!