Hot dogs, burgers and bone-in barbequed meat
Living in West London can be total arse ache when it comes to socializing, as all the best new places open up at the very other end of town. Whole tube lines have to be traversed in order to get there, and it's the sort of time that I'm rarely willing to commit to – Dalston and Peckam will have to wait for now. It's therefore something of a blessing when somewhere with street potential opens up in my end of town, with the promise of American junk food and a commute of under 20 minutes. That place is Dirty Bones in High Street Kensington, serving hot dogs, burgers and bone-in barbequed meat, which is as unlikely a proposal as any but one I've been meaning to try for ages.
Dirty Bones has been open about a year, with early reviews that are mostly positive. We arrive on a weekend lunchtime to an empty restaurant and skeleton staff, but the welcome is nevertheless warm and the food is palatable.
To get a more rounded take on the menu we order a burger, hot dog and chicken dish to share, alongside chips, house salad and a milkshake.
There are four different kinds of hot dogs on the menu and each variation can be ordered with a pork, beef or veggie sausage. As a non-pork eater who struggles to find hot dogs that I can have, I appreciate this gesture immensely and go to town trying out The Asian hot dog (£8). Served in a fat length of brioche bun, roughly the size of a small child's forearm, is a (beef) hot dog sprayed with kimchi ketchup, wasabi mayo, pickled sushi ginger, sesame seeds and some lovely crispy seaweed. The hot dog itself is smooth and non-gritty, the delicate skin sits taut against the meat and doesn't get in the way of taking bites. It's really very good.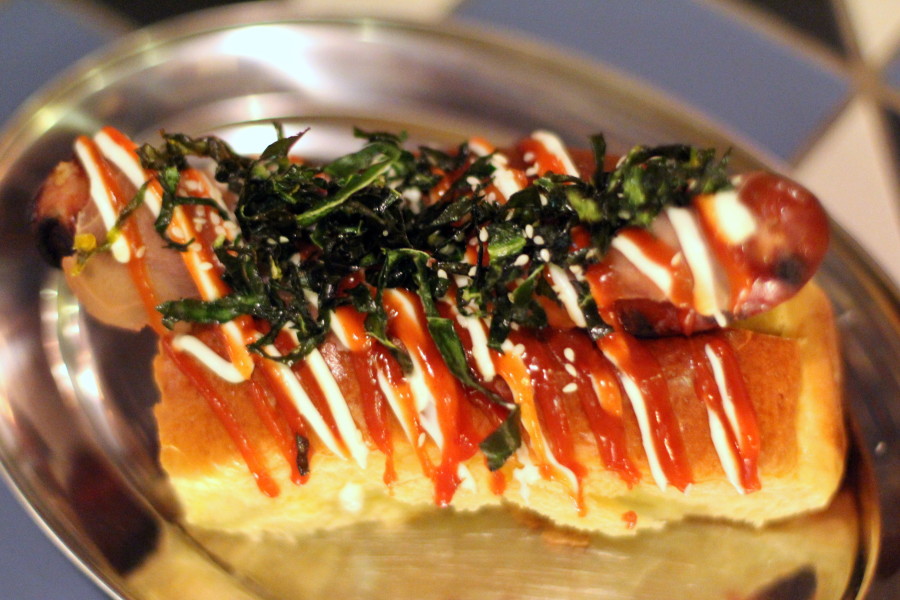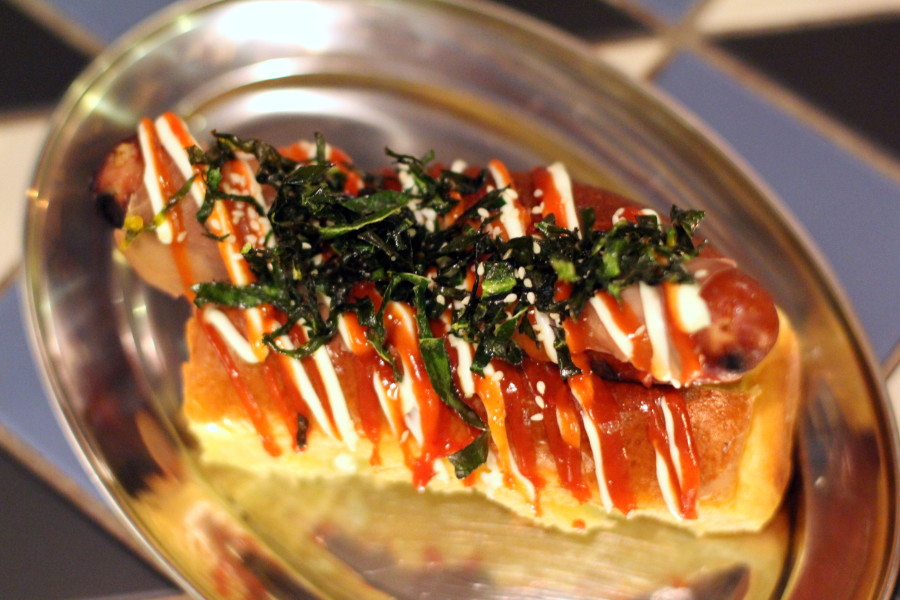 There are three kinds of burger available to order, our pick being The Mac Daddy (£10) which features a house burger topped with pulled beef shortrib, macaroni cheese and BBQ sauce. I'm less convinced by this; the mac & cheese seems to have dried somewhat from when it was first made, whilst the pulled beef is overcome with an excess of the BBQ sauce. The burger itself is cooked well and retains a slight blush inside.
The Chicken and Waffle (£10) at Dirty Bones is adequate, but not the best I've had. The chicken itself is not uniformly coated in crumb, and its insides are slightly on the pink side, which I appreciate in beef but not so much in poultry. I also find myself wanting for a little more waffle – Dirty Bones serves half of a petite waffle on the plate, and I think just one more quarter would make for a better combination – or take half from a bigger waffle. On the whole the dish is serviceable, but if I was in the mood specifically for poultry and waffle I think I'd go instead to Stax (£12.75), or travel further into town and get the signature dish from Duck and Waffle (£17).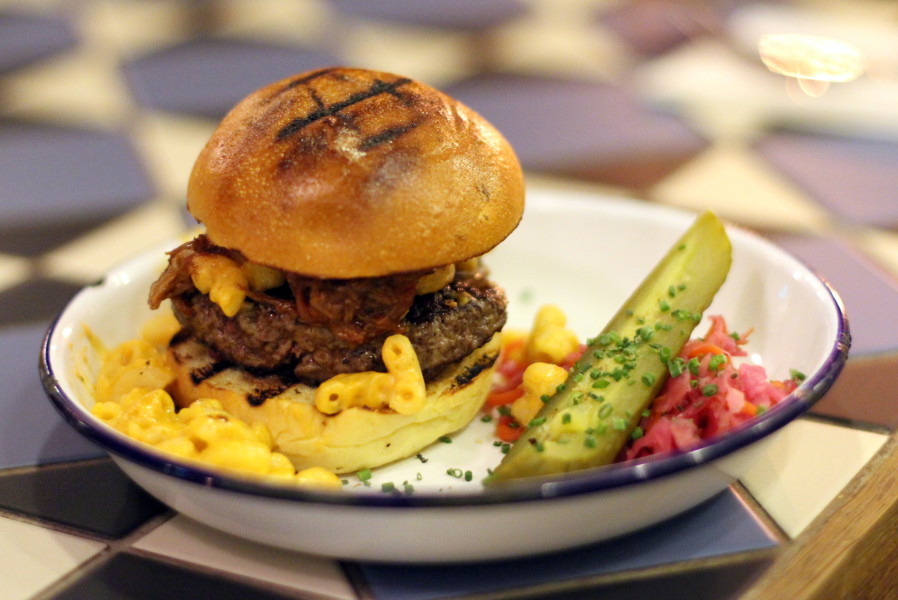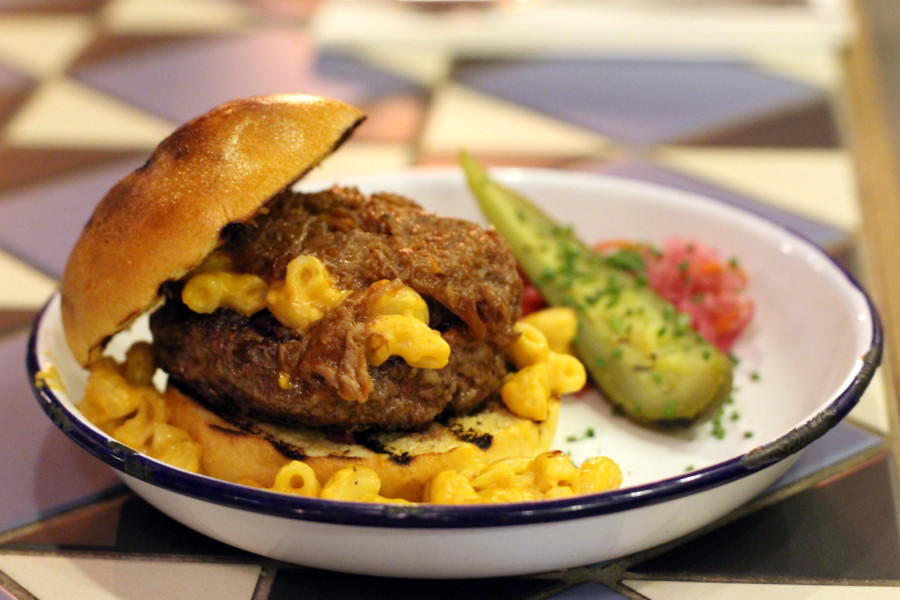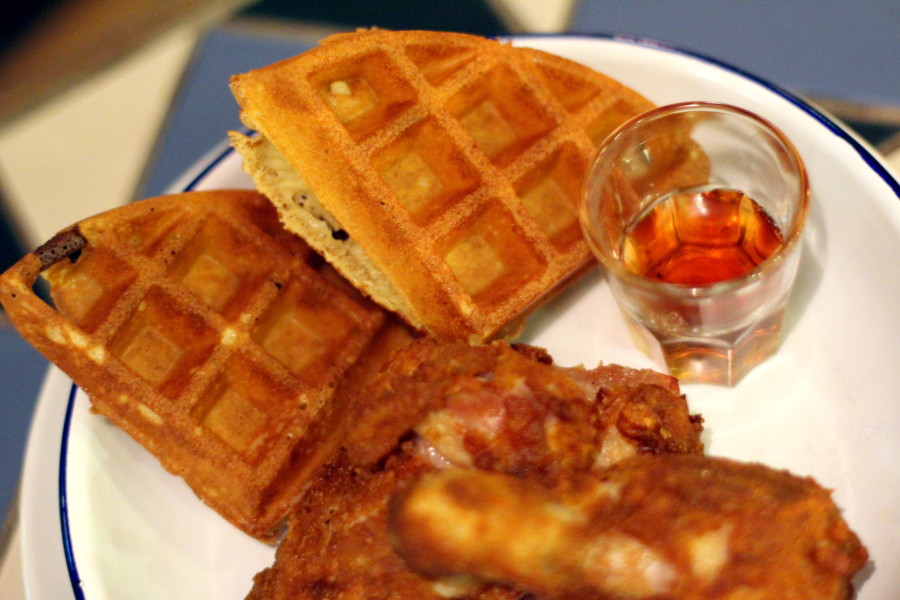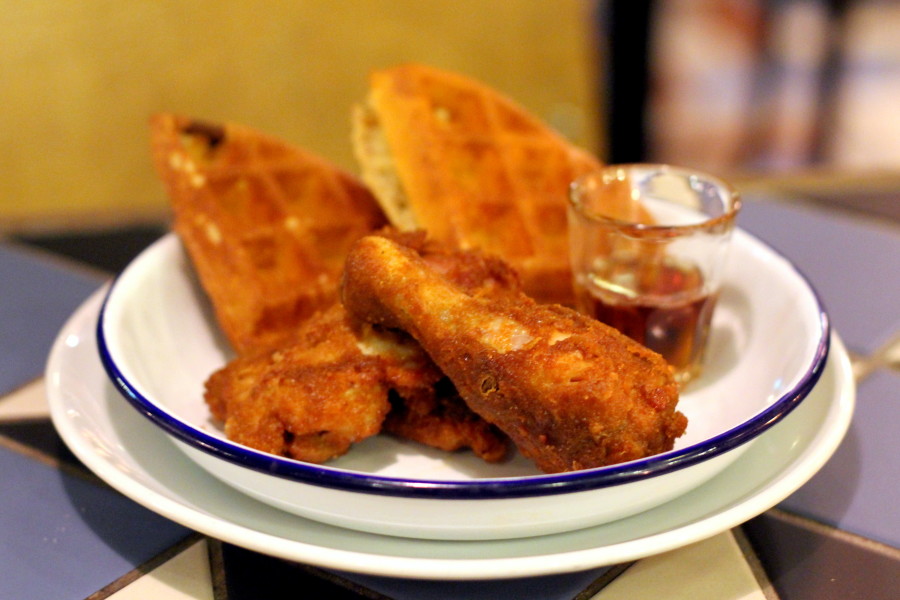 Although there are areas that need a little attention, on the whole I like Dirty Bones and wouldn't hesitate to go back and try more of the menu. This September there will be a second branch of Dirty Bones opening up in Kingly Court, and ample opportunity to dip into more of the menu.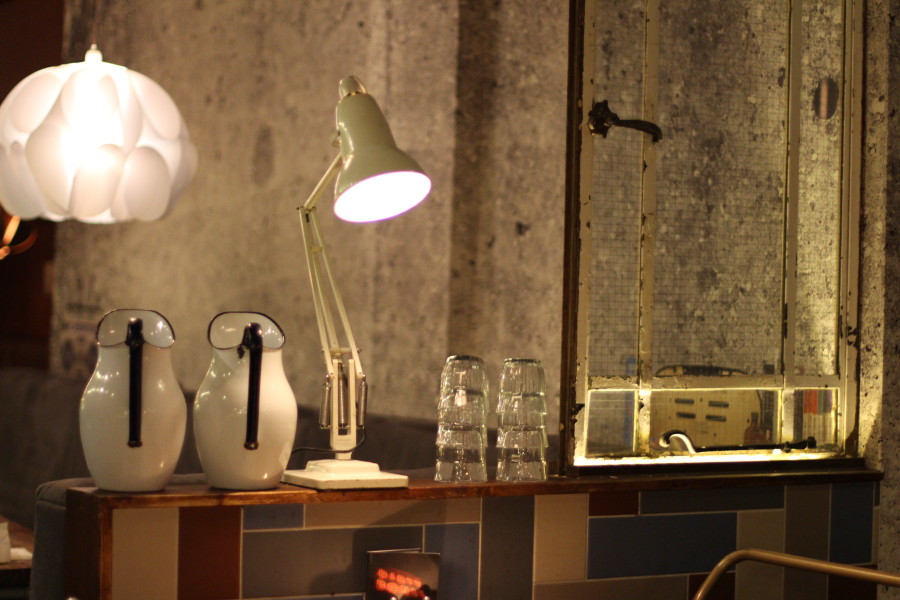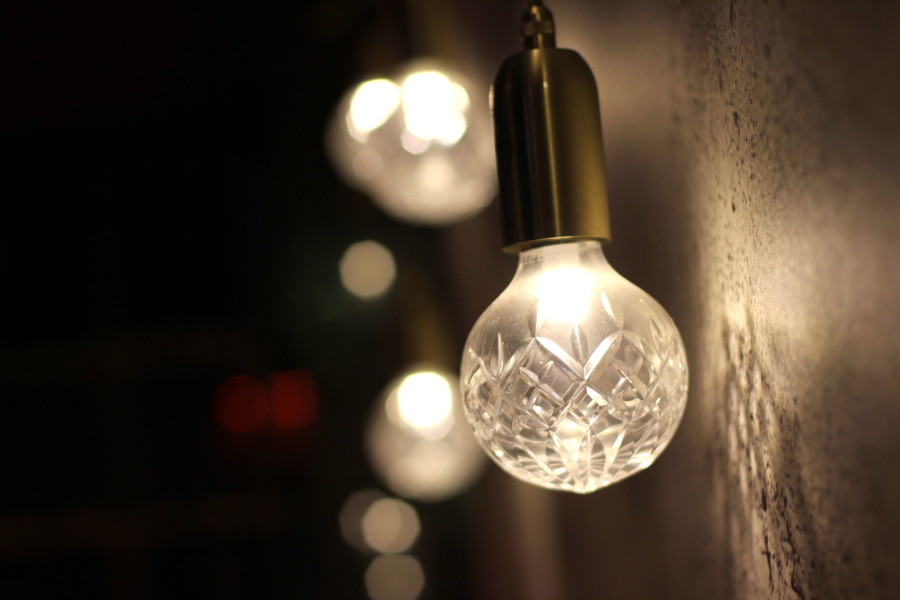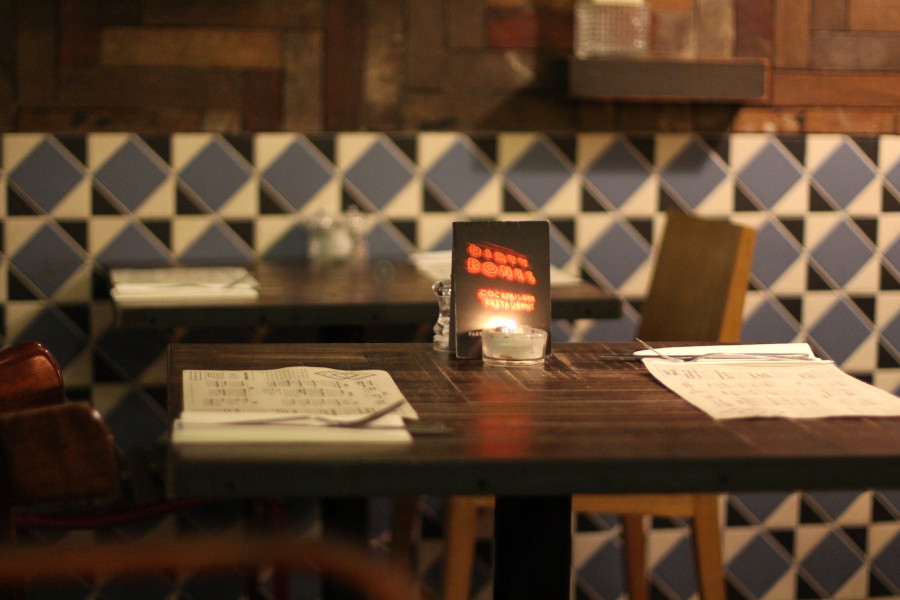 Tube: High Street Kensington
Address: 63 Battersea Bridge Rd, London SW11 3AU
Tel: 020 7920 6434
Website