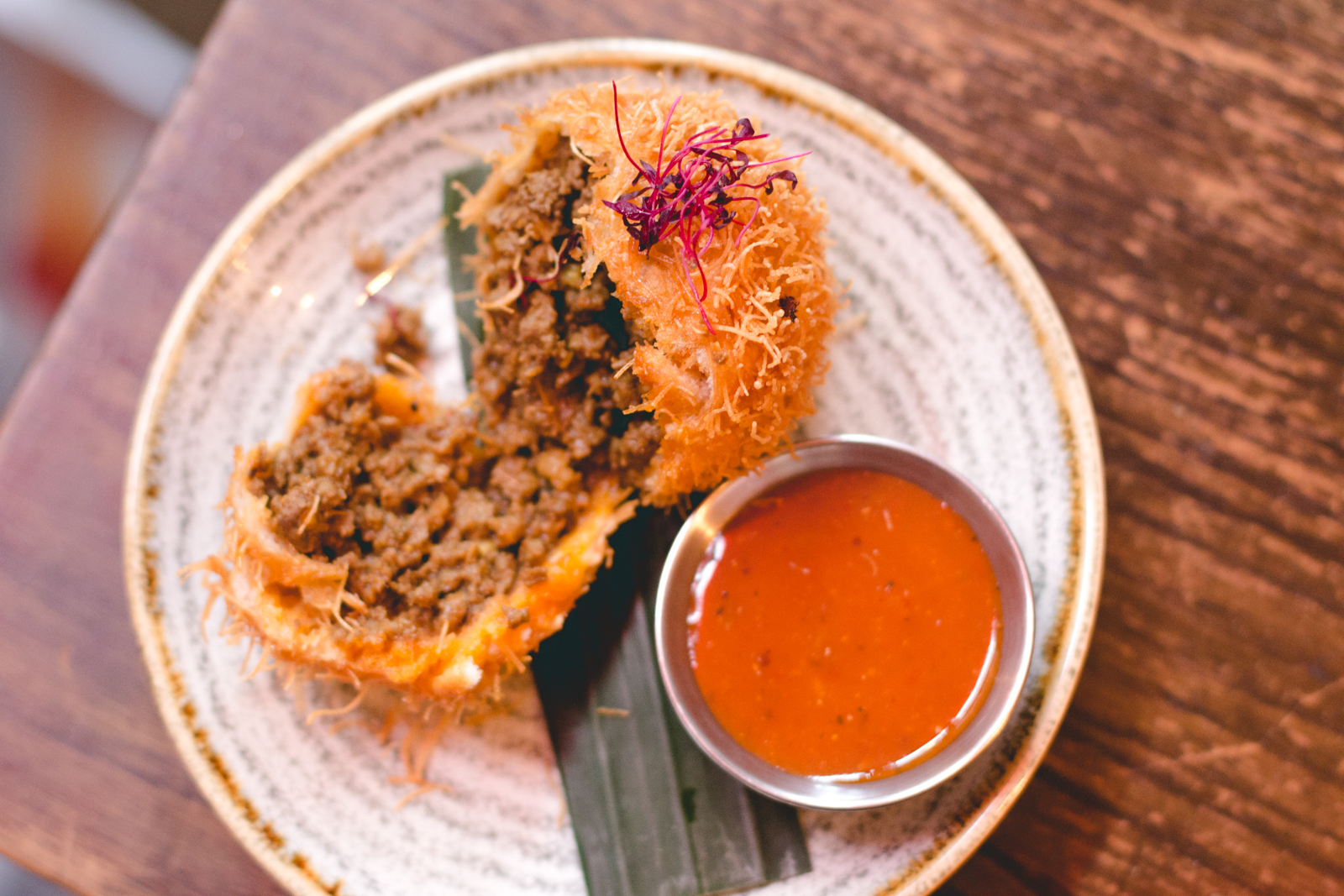 Gunpowder, Spitalfields – and those incredible savoury doughnuts
I'm here to eat at Gunpowder for a very specific reason. Although I've read incredible things about this Spitalfields based restaurant, what I really want is to try the dish that is widely thought of as their best. The venison and vermicelli doughnuts, of course.
Ahh, the savoury doughnut – what a blissful combination of comfort food, nostalgia, balance.
At Gunpowder, the venison and vermicelli variation of the faithful savoury doughnut is brilliant.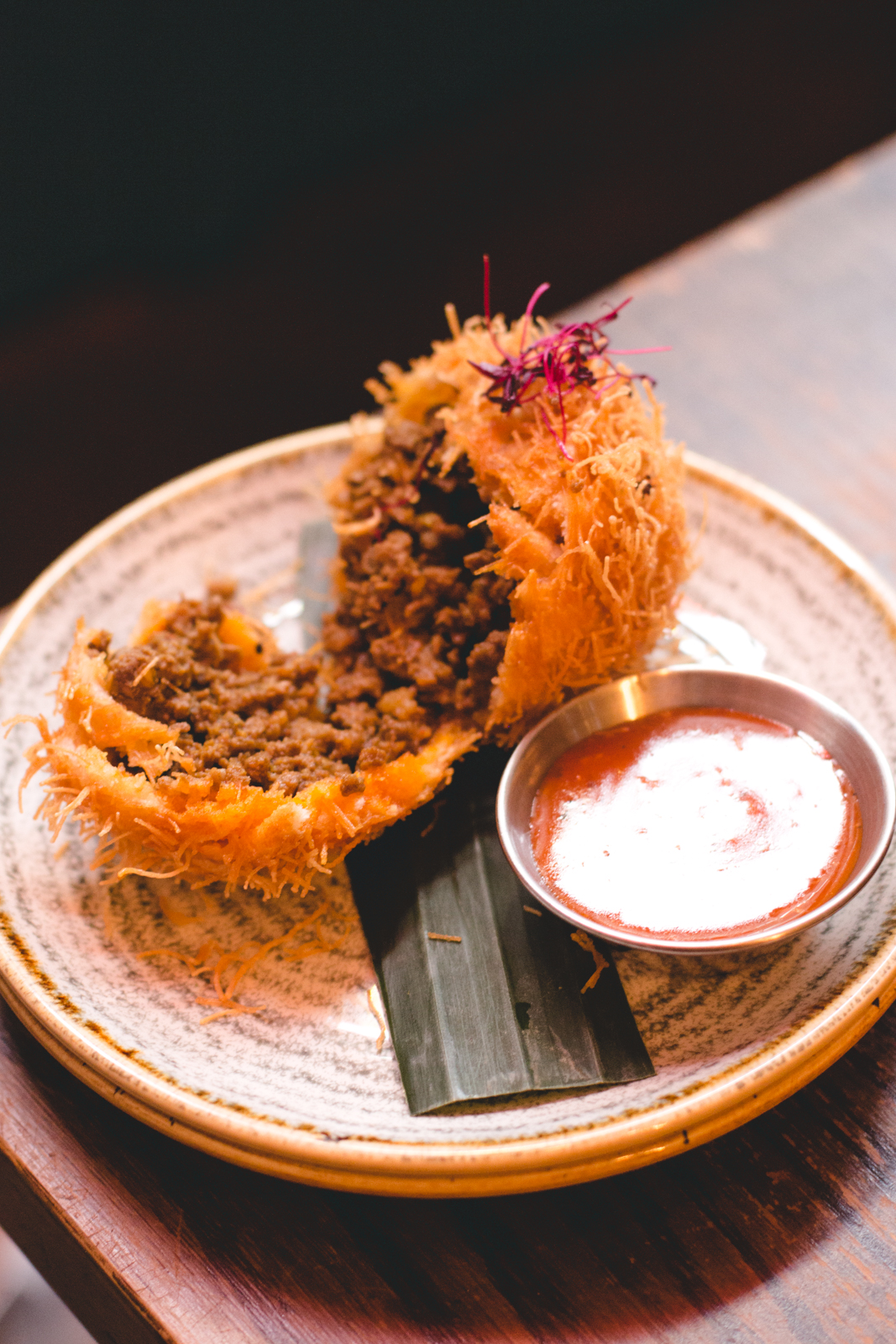 The dense thicket of minced venison is meaty and robust, paired brilliantly with a mango chutney that slicks into the crisp vermicelli shell.
READ MORE:
Full flavours in the Indian half plates at Talli Joe
23 unlikely restaurants for Halal food in London
Luckily for us, the rest of the menu is pretty good too. It would have to be really, with the kitchen headed by Nirmal Save of Tamarind and Zaika fame.
A delicious new direction for Indian food at Gunpowder…
But we're already getting ahead of ourselves; let's start again, at the beginning, with these…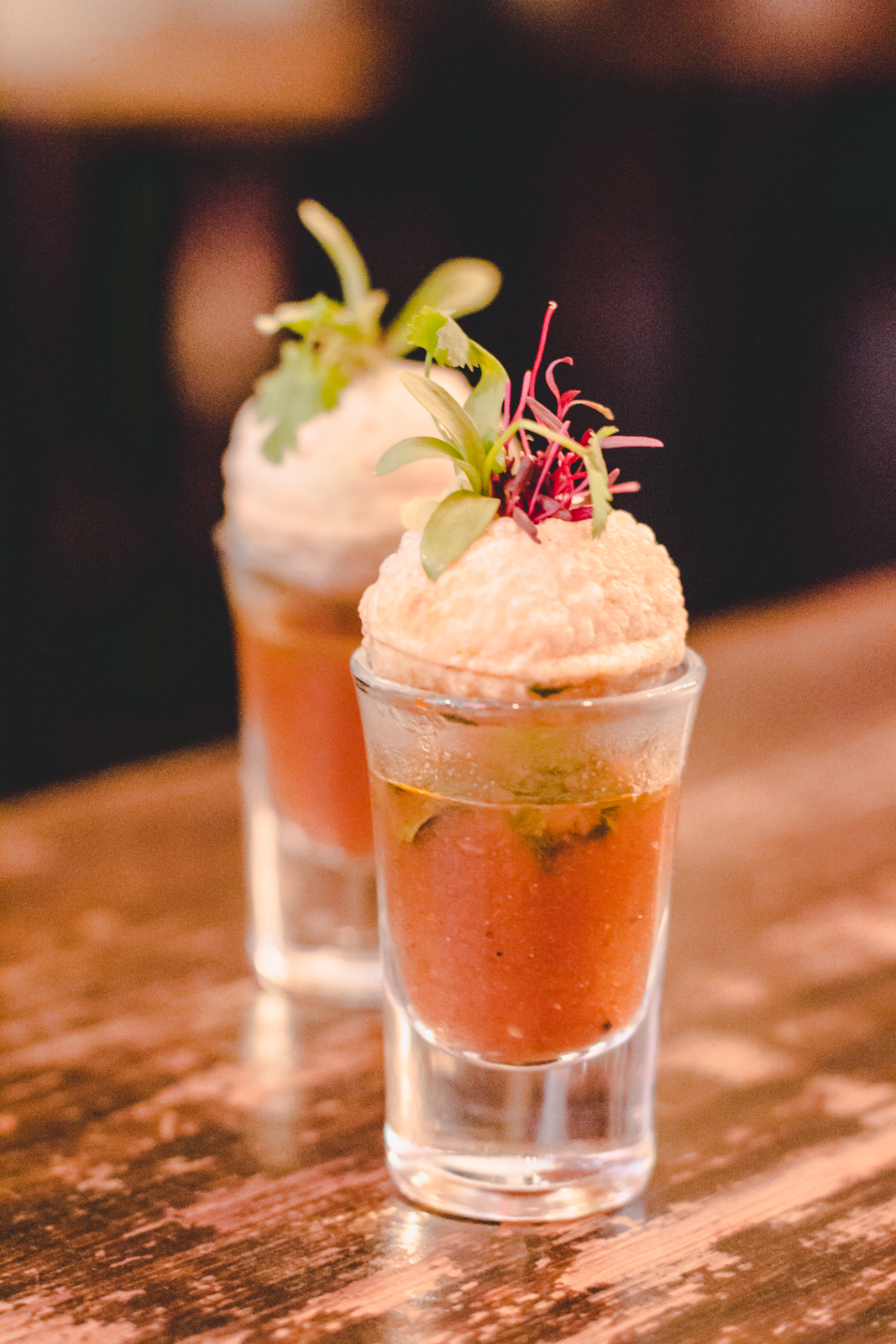 We love the shot glass of 'rasam ke bomb'. Based around a traditional pani puri, the glass brims with a zesty, vibranty spiced soup, on top of which is a potato filled puri. Yum.
Next we try the aloo chaat, crisscrossed with yoghurt, tamarind, chickpeas, onions and tomatoes. It's the ultimate street food and for good reason, with its soft potatoey body and bright, vibrant sauce.
Soft shell crab comes next, skewered with a lemon that begs to be squeezed over its lentil-flour-fried body. The exterior provides a clean, non greasy foil to the shell fish below. Delish.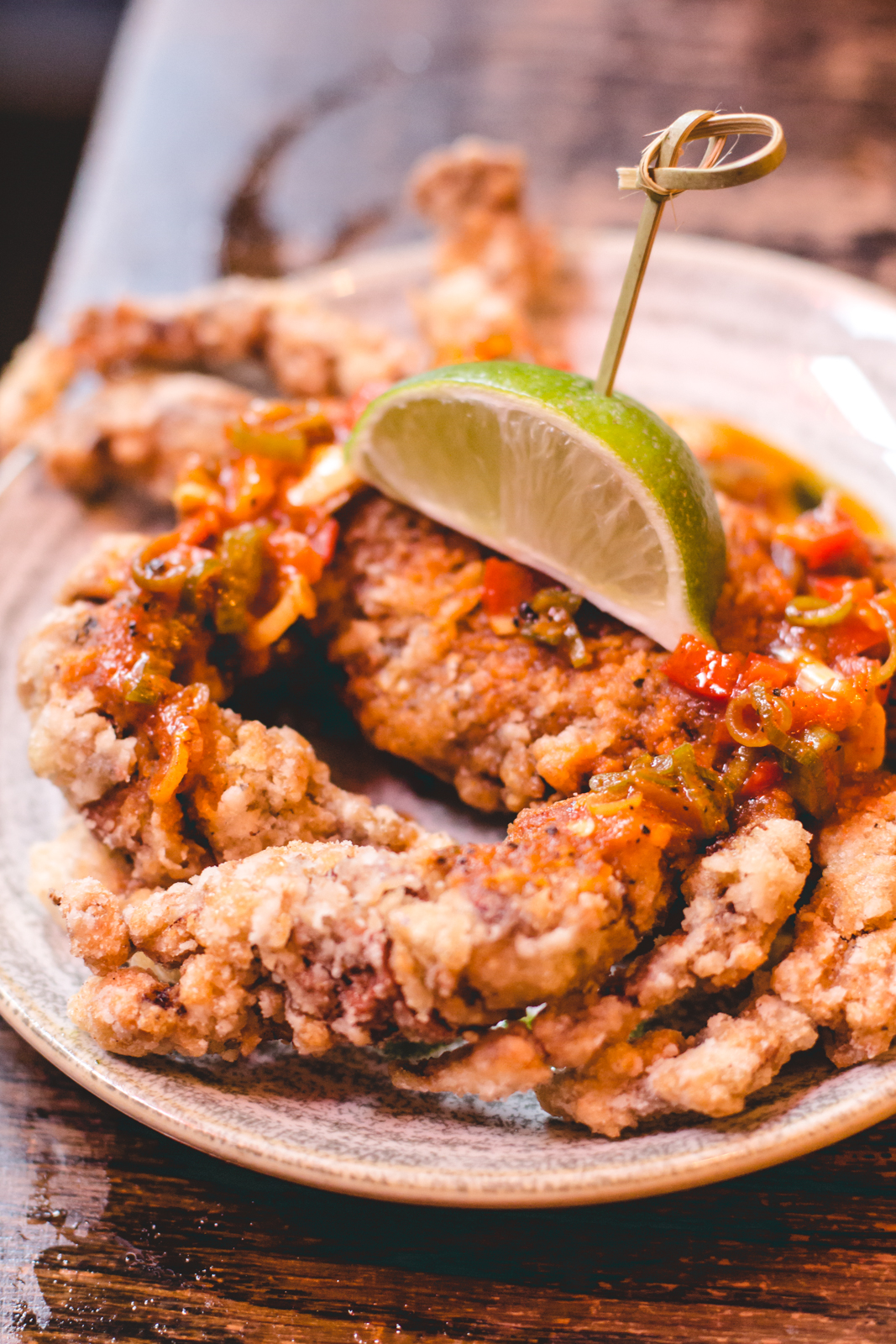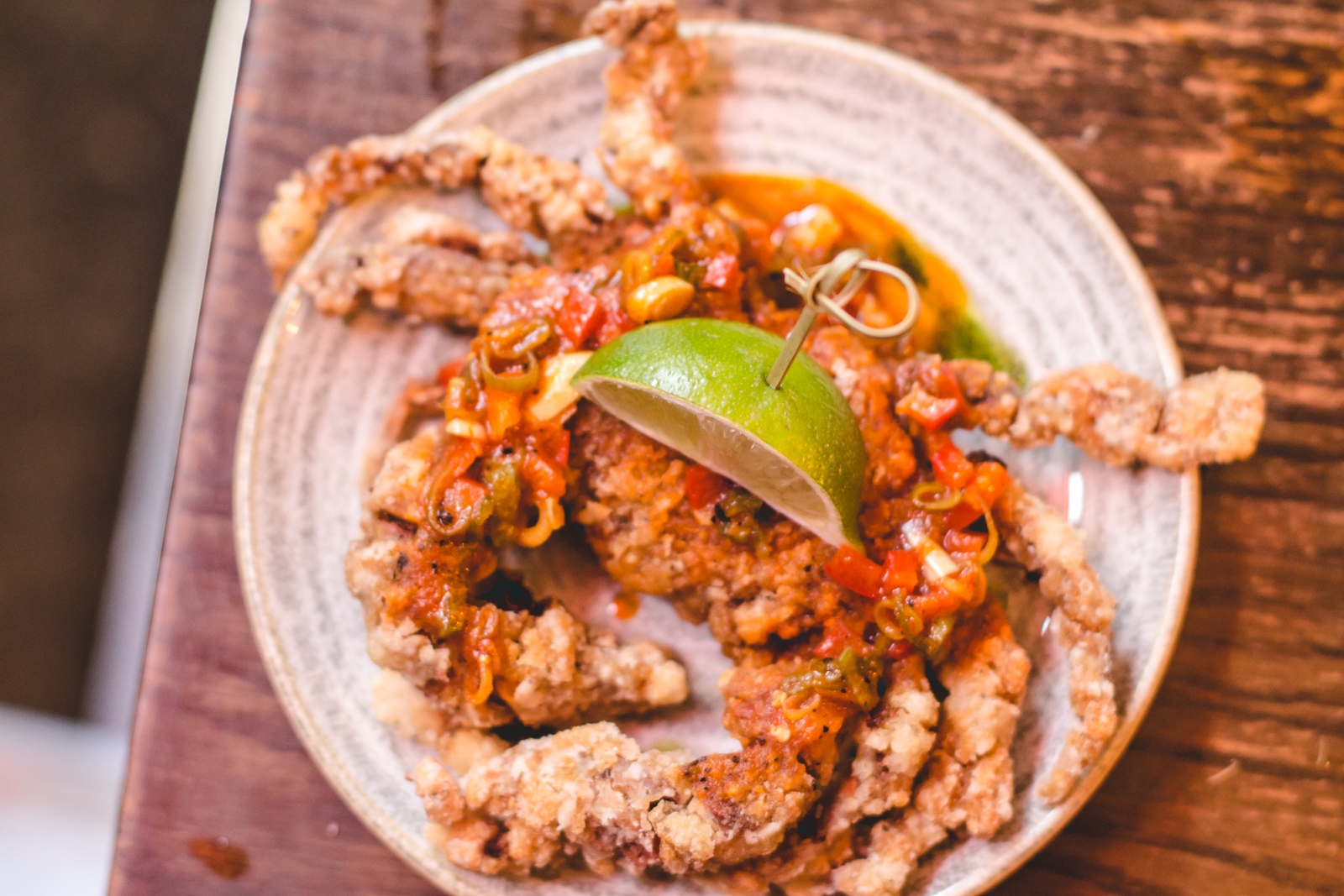 In a small place its vital to eat fast so that dishes don't accumulate, so we shovel the rest of the crab onto our plates in anticipation of the next gorgeous dish…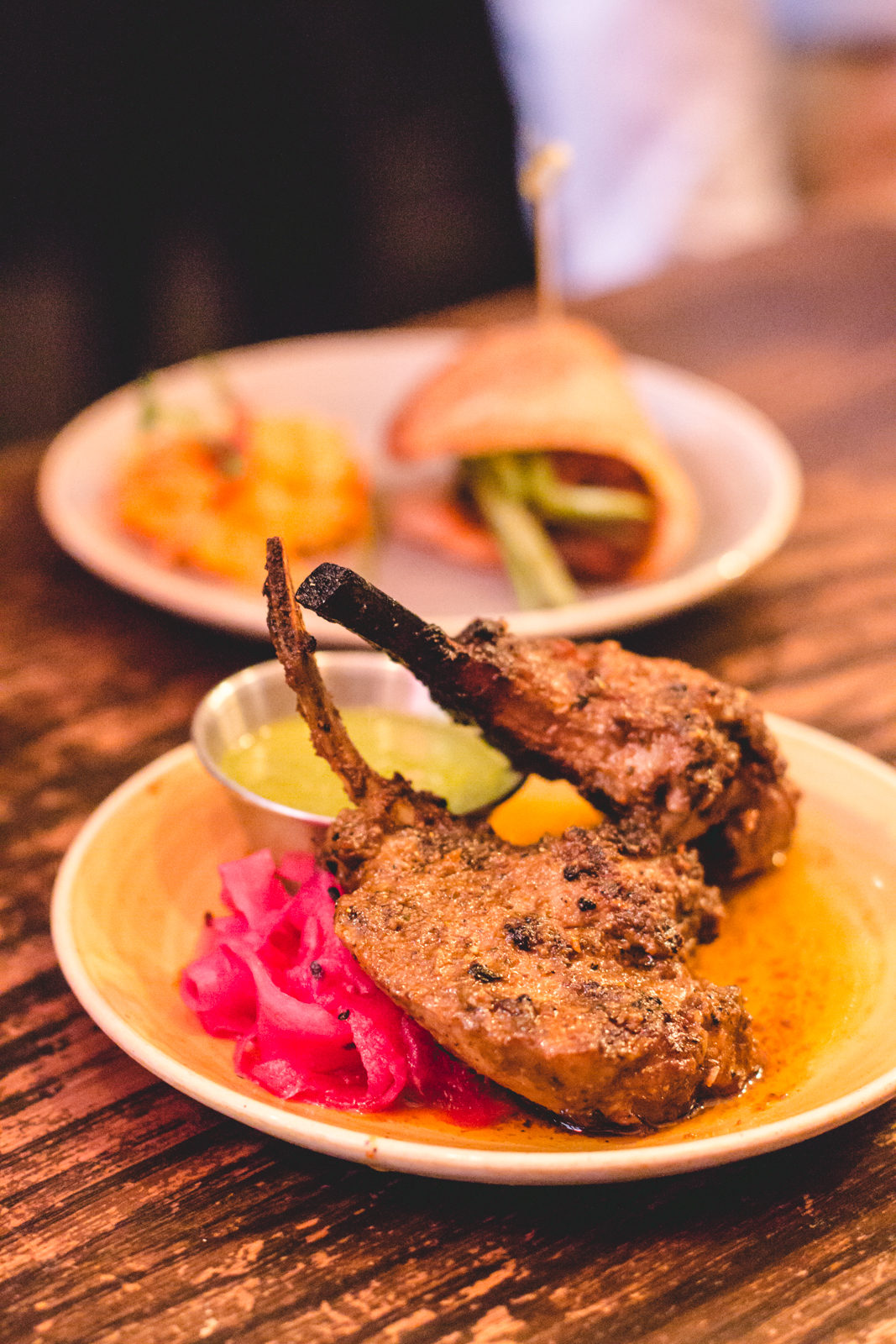 Lamb chops. Ahhhh. The meaty knubs of lamb benefit from a wet rub of mustard and masala, before being seared and scorched then brought over to be eaten. They're delicious, although if I'm honest the venison dougnuts are still the standout dish for me.
We're just the tiniest bit less enamoured with the saag paneer; although by this time it could be because we're so full.
I know if I was with my mum she'd lament the slighty too blended saag. I think I too would have liked a coarser texture to the spinach. But to be fair the flavour of the whole dish is good, and I'm loving the slightly burnished evidence of a hot tandoor on the cheese.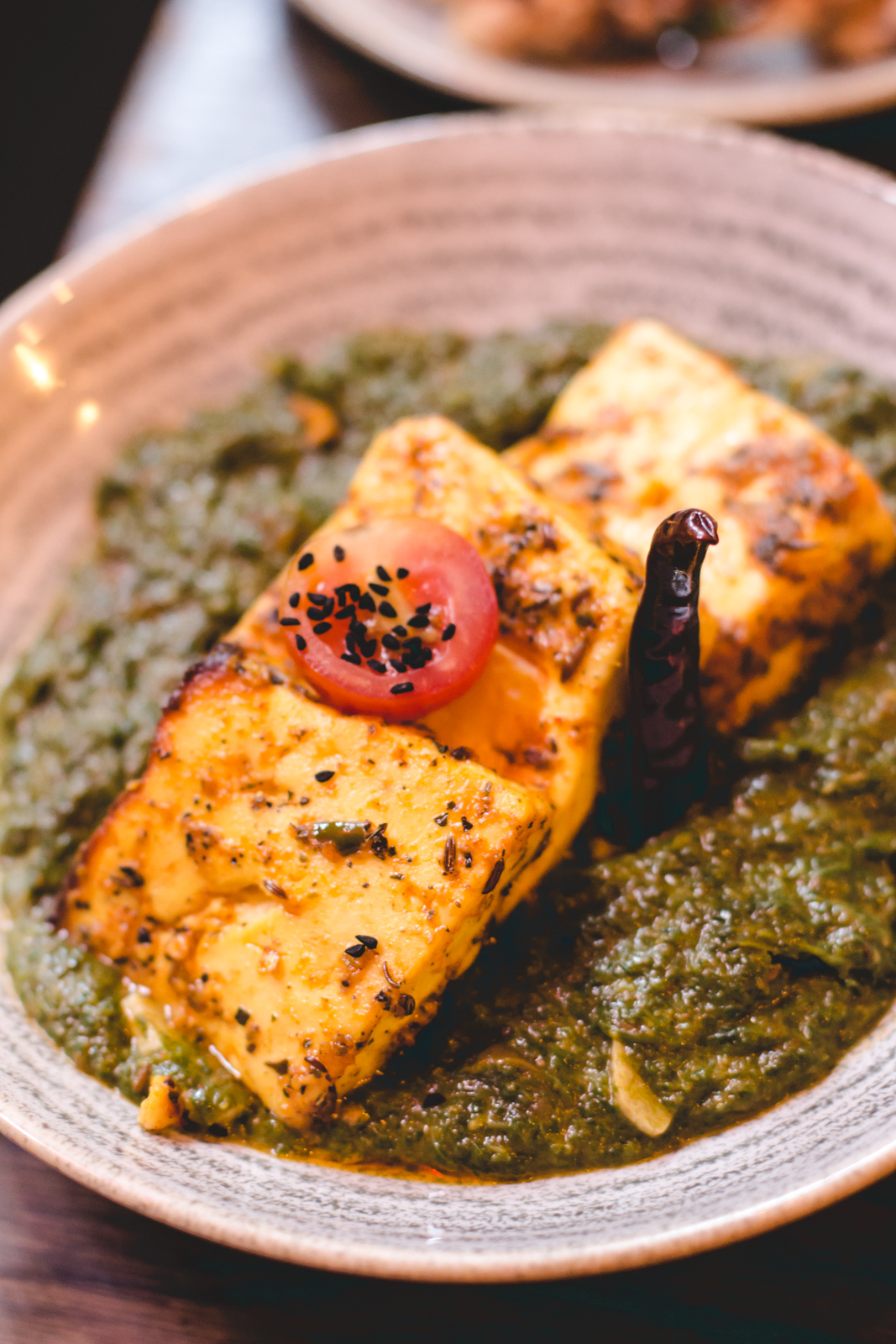 Dessert and final thoughts
We end the evening with silky chocolate puddings textured with malty honeycomb, and pillowy bread and butter puddings.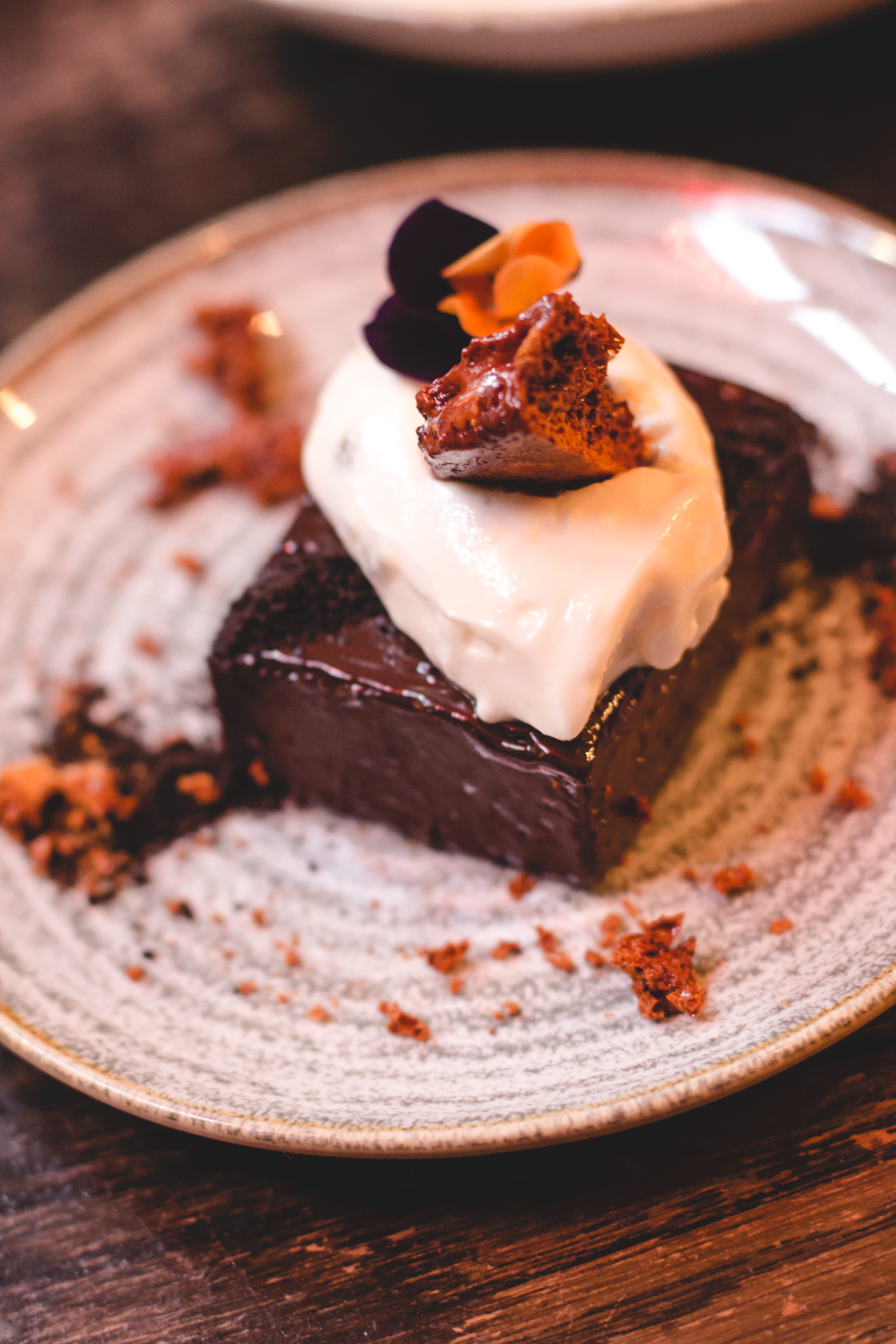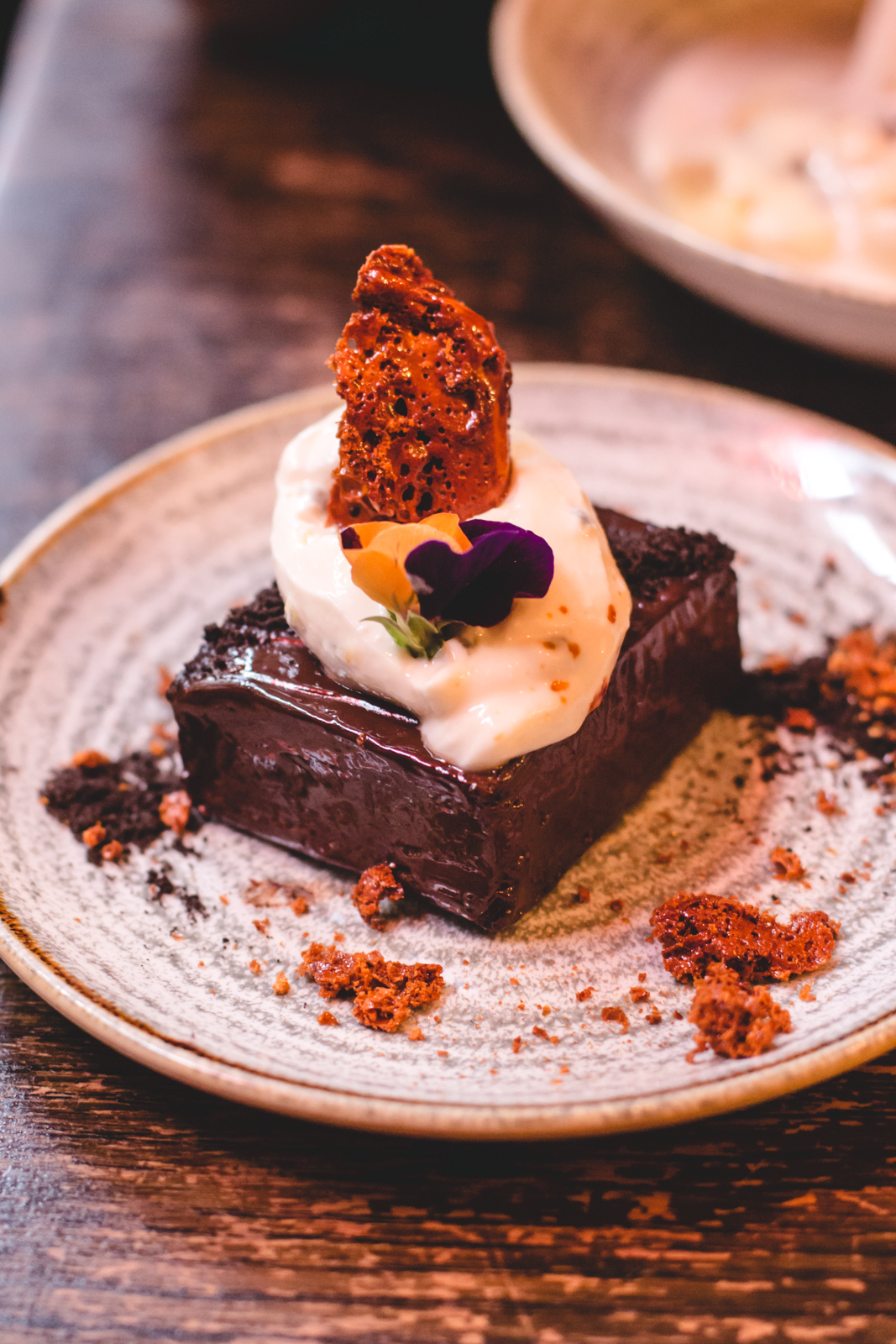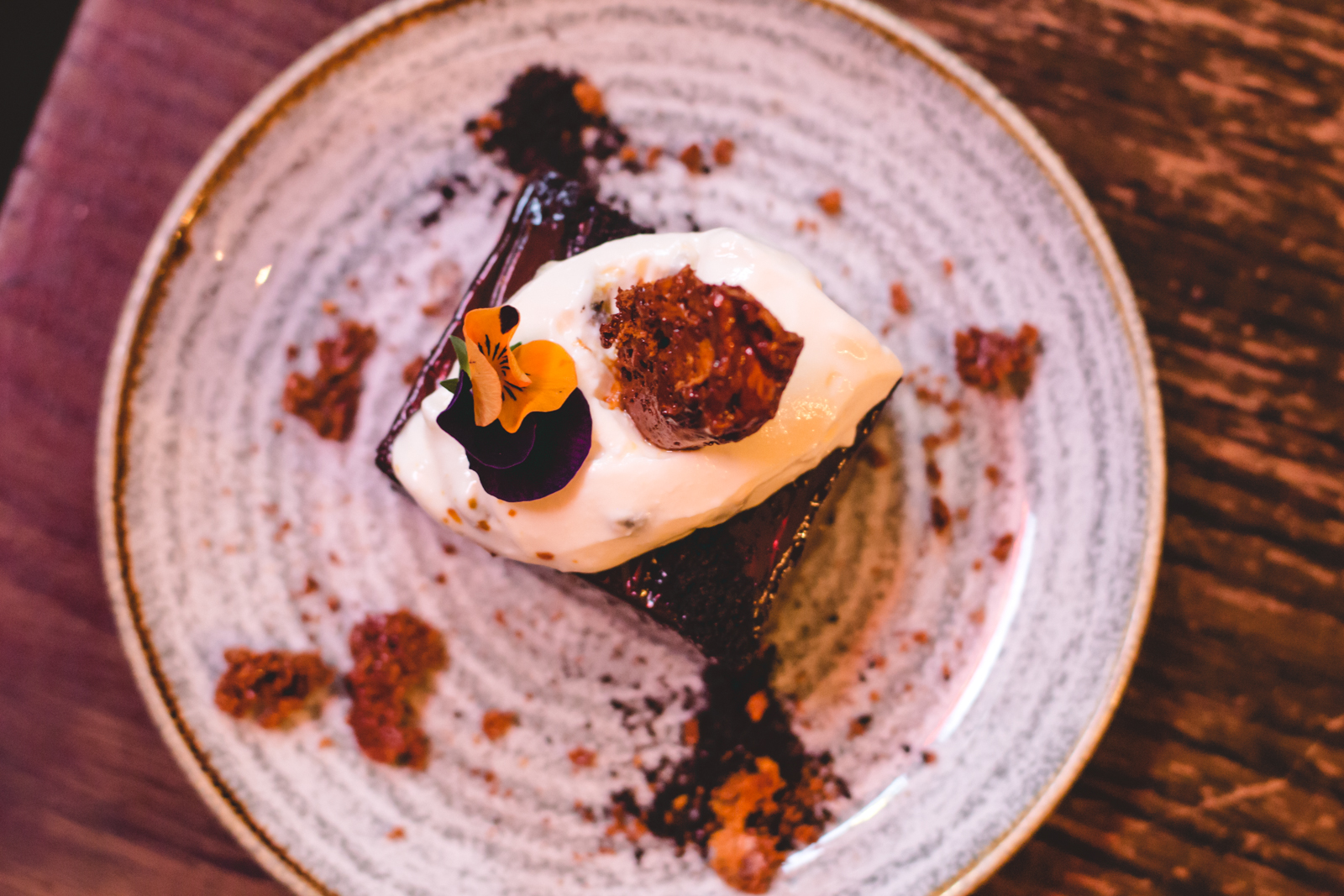 All in all it's been a great visit to this pocket of London that previously just had its Brick Lane curry houses to fall back on.
I love the direction that Gunpowder are helping Indian cuisine to explore, and I can't wait to see more from the team.
Have you been to Gunpowder and tried their venison doughnuts yet? What are you favourite places in London for an Indian? I'd love to hear your recommendations so leave me a comment or get in touch on Instagram :)
Tube: Liverpool Street
Address: 11 White's Row, Spitalfields, London E1 7NF
Website