Kiehl's Ultra Facial Cream and other morning favourites
Sometimes it feels like my skin has really been through the wars. In response to teen acne I went on a course of Roaccutane, which really helped clear everything up, but also left me with skin that can be incredibly dry. And since then there's only one day moisturiser that I've found really works for me – Kiehl's Ultra Facial Cream.
READ MORE:
Glossy locks with this luxurious Italian hair care company
And another thing… eucalyptus, salt scrubs, sushi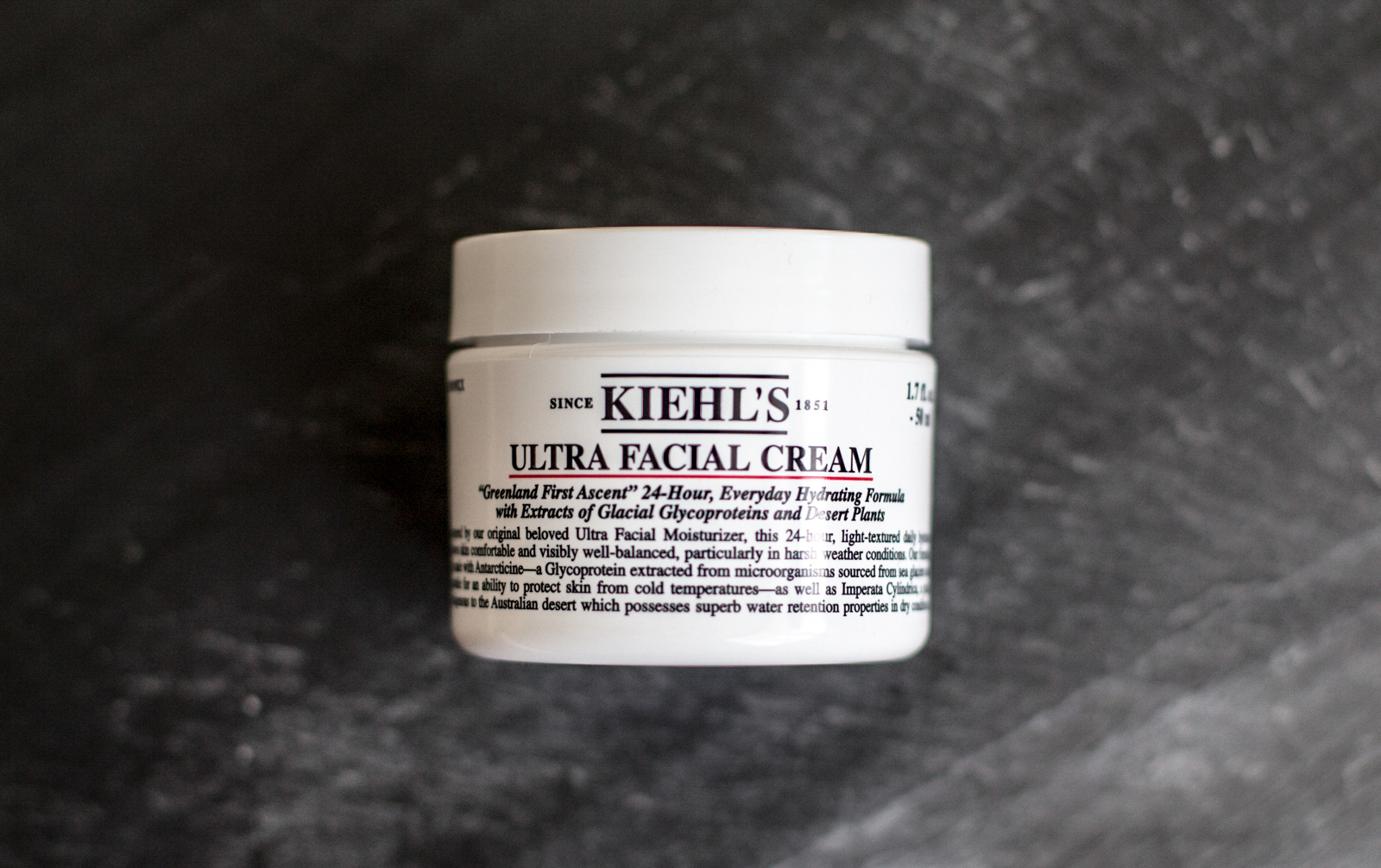 So who are Kiehl's?
The story of Kiehl's begins 160 years ago in the heart of New Yorks East Village. The global powerhouse of a brand actually started out as a modest Old-World apothecary.
Over the years the brand has developed to what we now know it is today, and it offers a variety of skin care solutions.
By far it's most popular export has to be the Kiehl's Ultra Facial Cream, which has gained cult status, and for good reason…
Why Kiehl's has the best day cream for my skin
I found Kiehl's Ultra Facial Cream rrelatively recently, on my travels to South West Florida. Outlet malls are the best, aren't they?
I bought a Kiehl's set – something face related – and the Ultra Facial Cream was part of it.
Now I have to be honest; nothing else in the set was that impressive. In fact, I actively didn't like the Turmeric and Cranberry Masque, that dried the living daylights out of my face. Ouch.
The Ultra Facial Cream on the other hand is exactly what my skin has been dreaming about.
It slips on an absolute treat – no, actually it glides. My skin just drinks it up, and there's no stickiness or no residue. It's perfect.
I really love it as a base for my makeup too. After cleansing (and, theoretically, toning – not that I ever do) it goes straight on my face.
I wait a few minutes, then follow the cream with a primer, then foundation and the rest of my makeup regime. What I really like is how fast it slips on and stays – it provides a stable, moisturised, non-slip base to my makeup.
And after the face is done, I take care of the hair…
There are a couple of incredible hair care products from Davines that I've recently discovered, and that I love to use.
In addition to these, I'm really enjoying Kiehl's Heat Protective Silk Straightening Cream.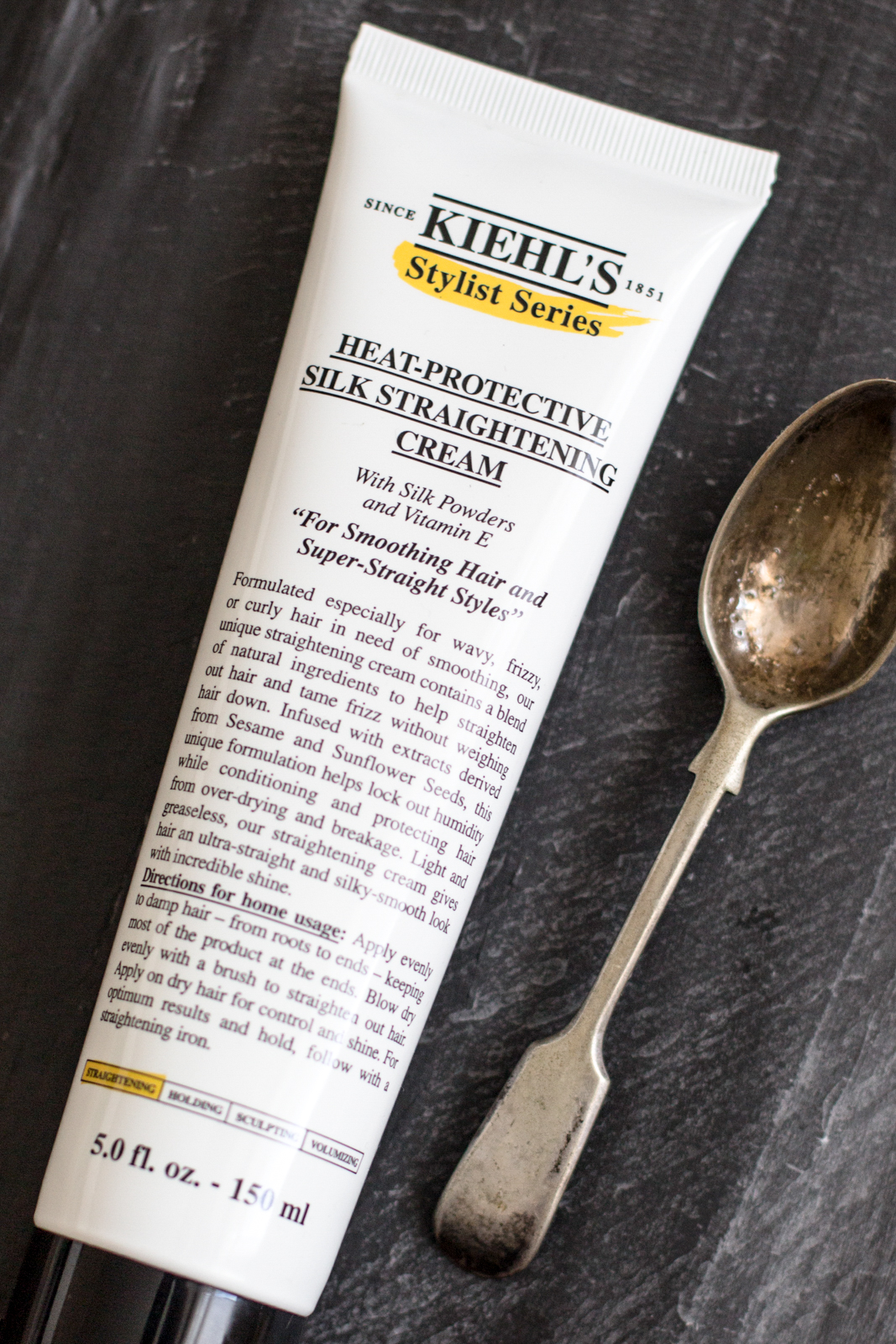 As the name suggests the cream really is silky to the touch. I use quite a generous amount and work it through towel dried hair. I brush this through with a touch of Davines Oi Oil pushed into the tips, and then blowdry.
And my hair ends up gorgeously smooth – probably the cumulative effect of all the beautiful products currently in my arsenal, but lovely on its own too.
My only little niggle is that I don't really know why it's called a straightening cream – that's not been my experience of it so far. Hmmm.
Skin done, hair done, body, done?
Now, the last little thing I've been playing with is the Kiehl's Exfoliating Body Soap Bar. I love the idea of it; a bar filled with gritty flecks that act like a pumice whilst also cleansing the skin.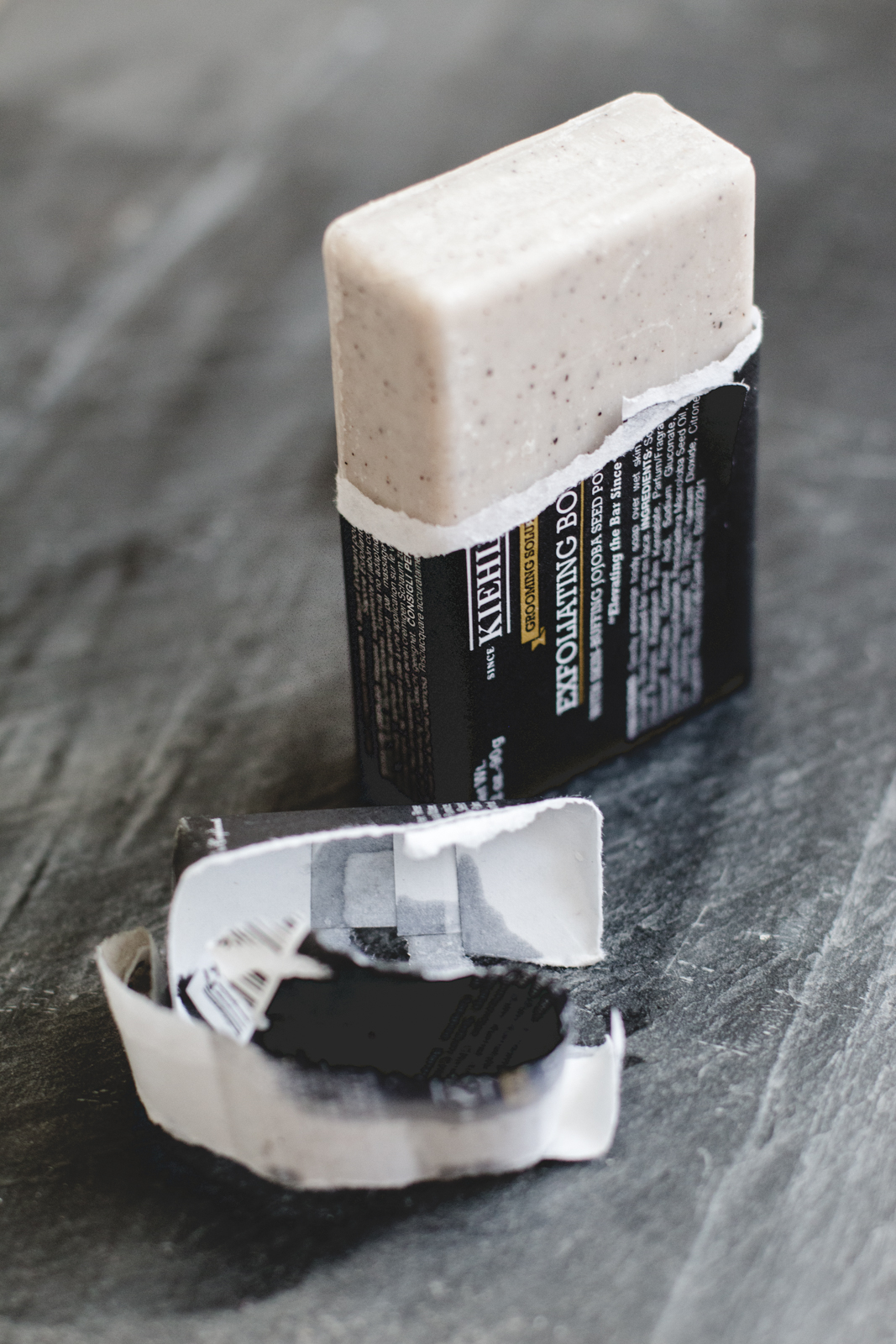 I think for me however, the effect is just too drying. Now, I've used some incredible scrubs in the past that leave my skin exfoliated and soft and, importantly, moisturised.
And, as much as I want to love it, I end up finding that the Kiehl's Exfoliating Body Soap Bar almost strips my skin of moisture. Maybe its just too harsh for me.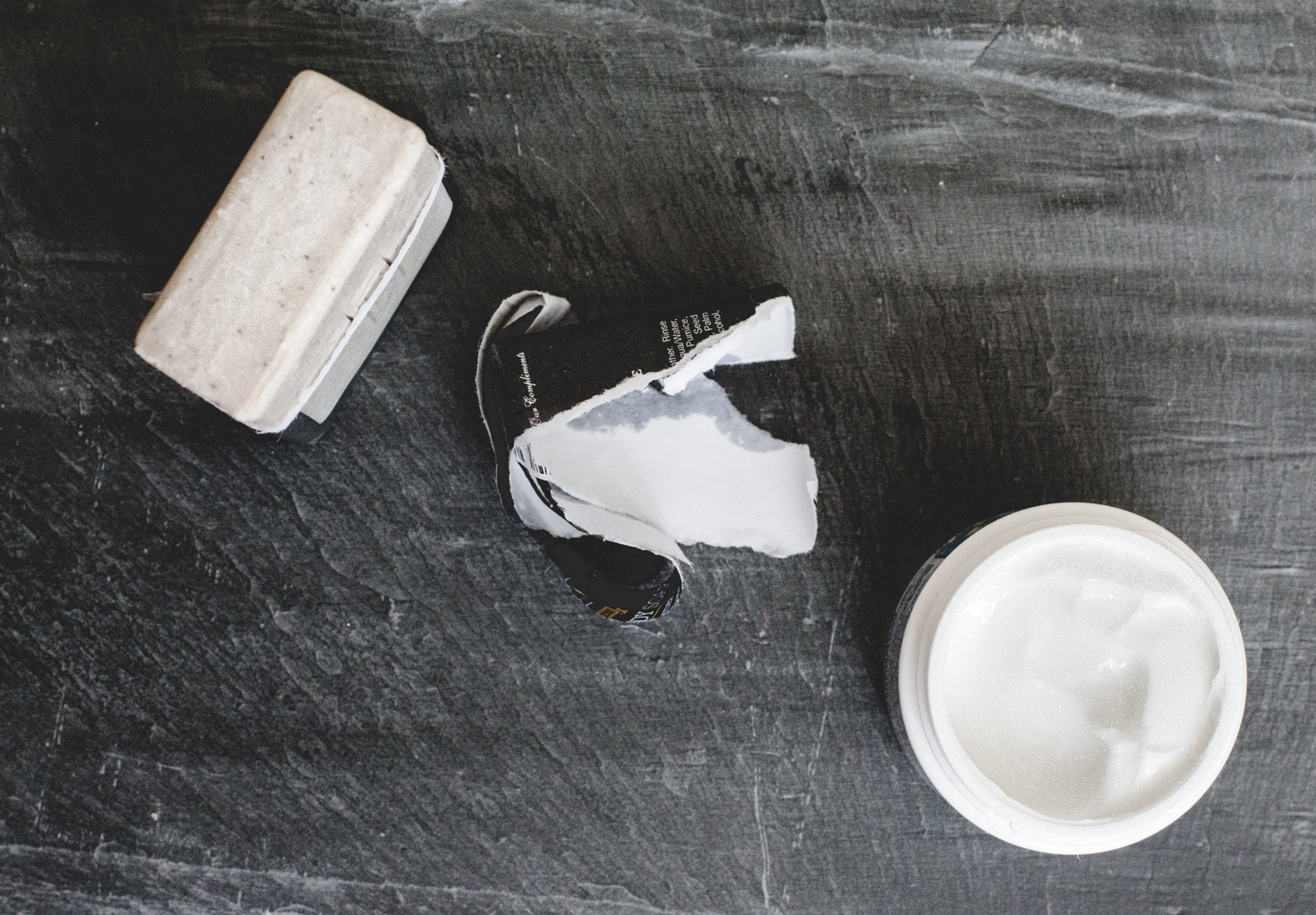 So, those are my most recent explorations of Kiehl's. I love love love the Ultra Facial Cream. Love. And I seriously enjoy using the Heat Protective Silk Straightening Cream. As for the masques and body bars – I'm still looking for my Kiehl's favourites. Let the games begin!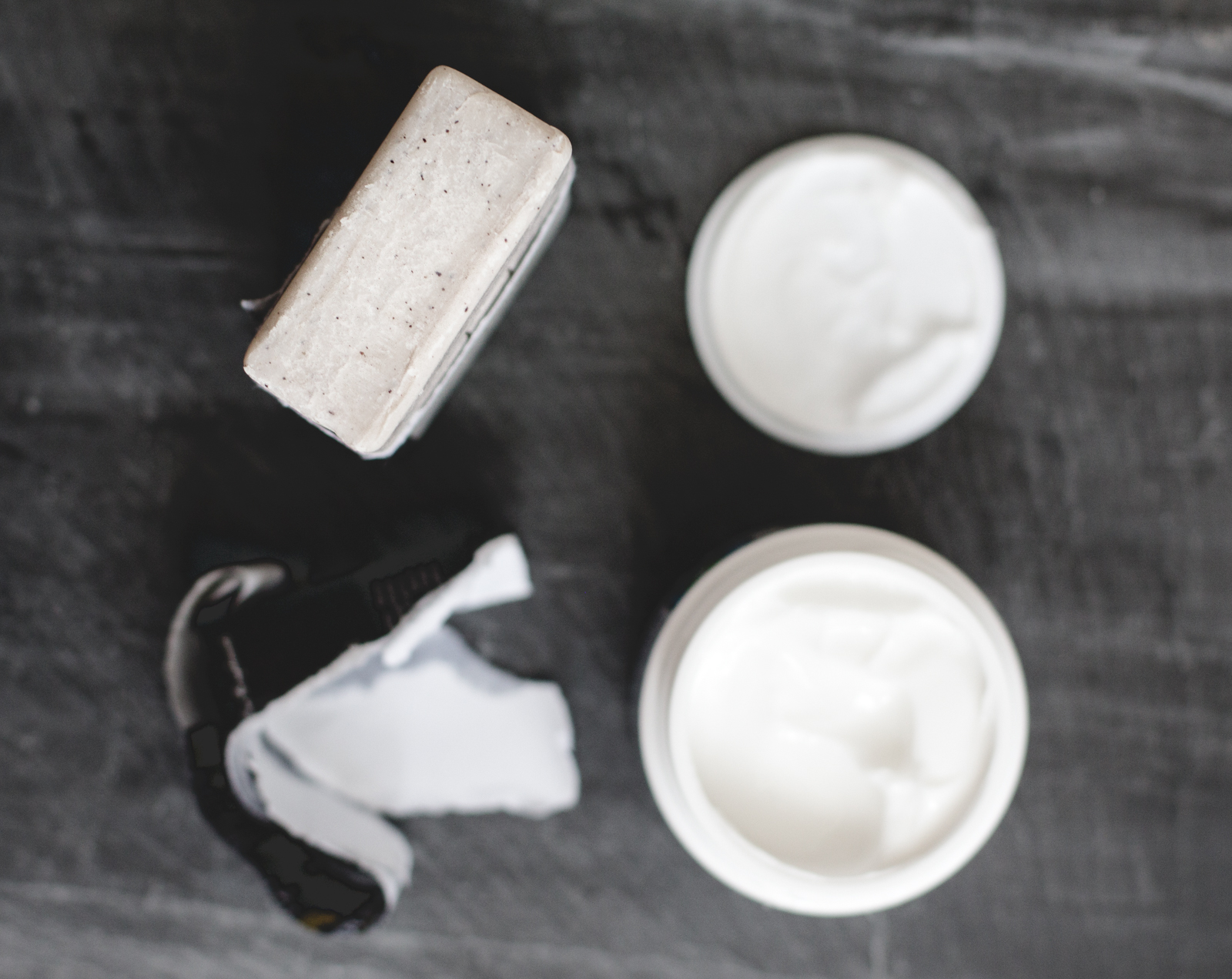 Have you tried any of the Kiehl's skin or haircare products? Do you have any favourites, or recommendations for dryer types of skin? I'd love to know what you use so definitely get in touch :)