A contemporary Greek restaurant
Opso, named after the ancient Greek word for "delicacy", is a new Greek restaurant with a contemporary sort of edge. Created by British-Greek entrepreneur Andreas Labridis and architect Dimitris Karampatakis, this Marylebone restaurant has a bundle of potential that, in the end, makes for a pretty decent meal.
Looking through the menu there is nothing to mark the dishes as being either starters or mains, but the prices are indicative of size and the 'concept' of social sharing largely means that everything is – shared.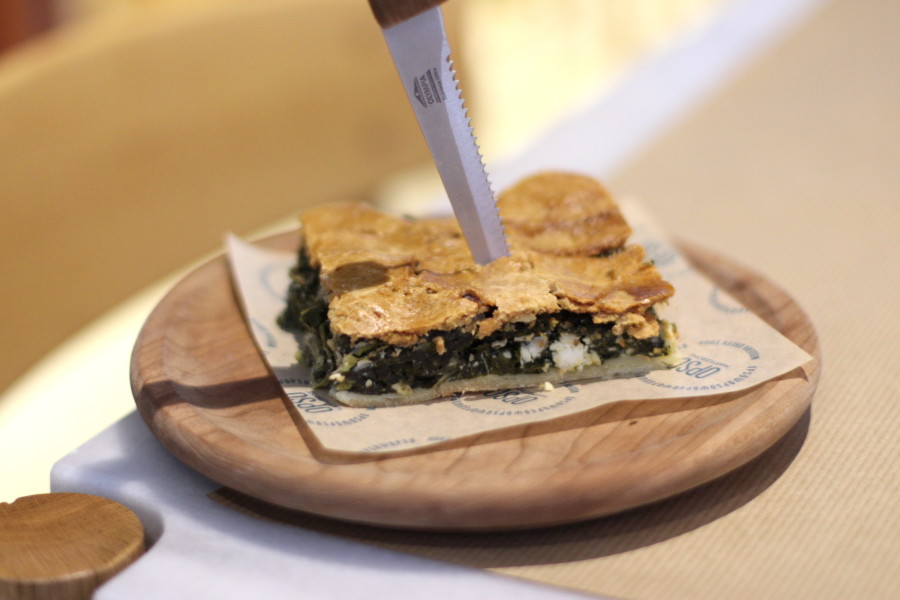 A ceramic bowl, glossed with olive oil, is full of a delightfully airy sourdough bread and pregnant with olives, perfect for twirling through another bowl of tzatziki. Although there isn't usually anything better than good, chewy, salty bread and Greek yoghurt thick with dill and cucumber, the rest of the menu proves to largely be just as satisfying.
A thick dollop of barrel aged feta cheese is of an entirely new texture to me, being elastic and pull-able rather than crumbly. Spooning this on top of the toasty bread, doused in both olive oil and tzatziki, brings me a pleasure so disproportionate that my dining companion edges an inch away from me. Sod it, it's that good.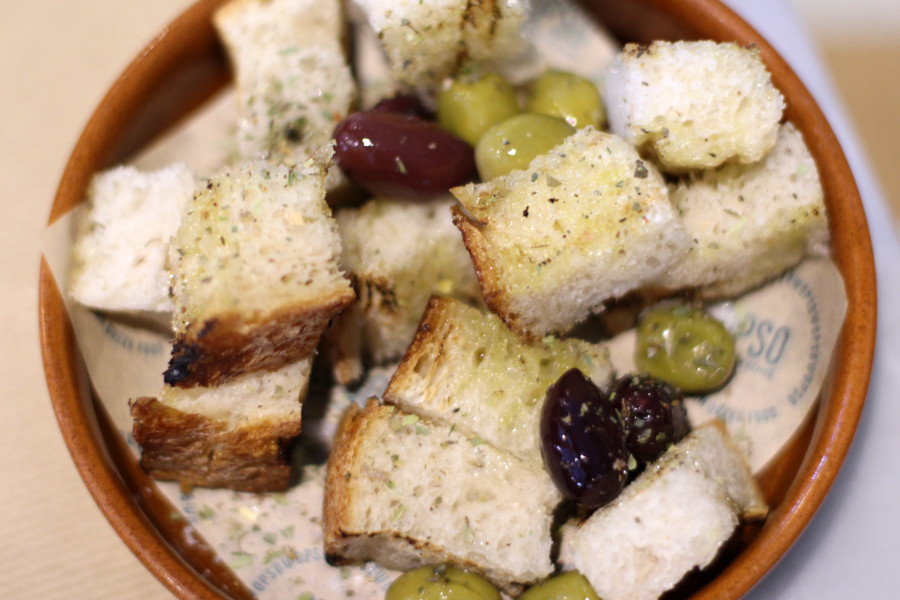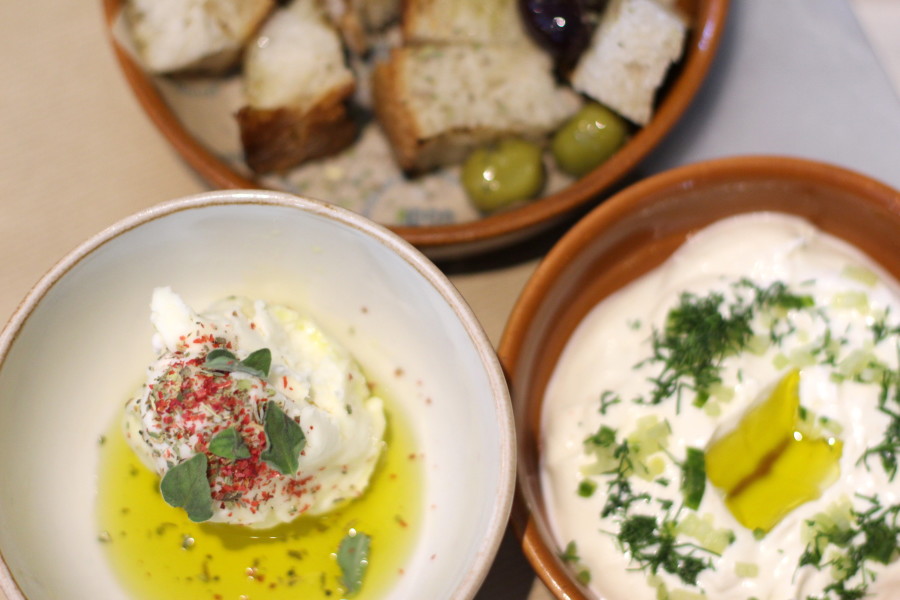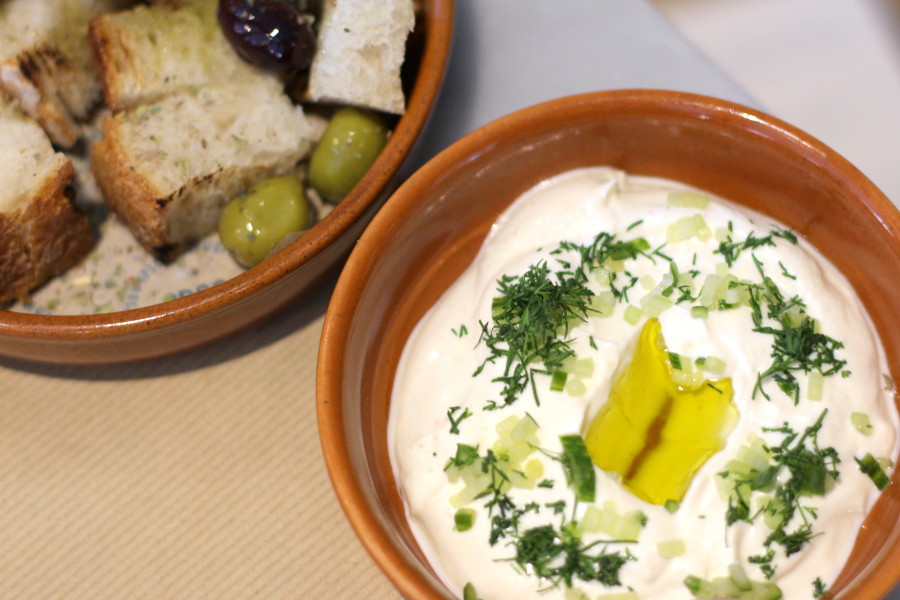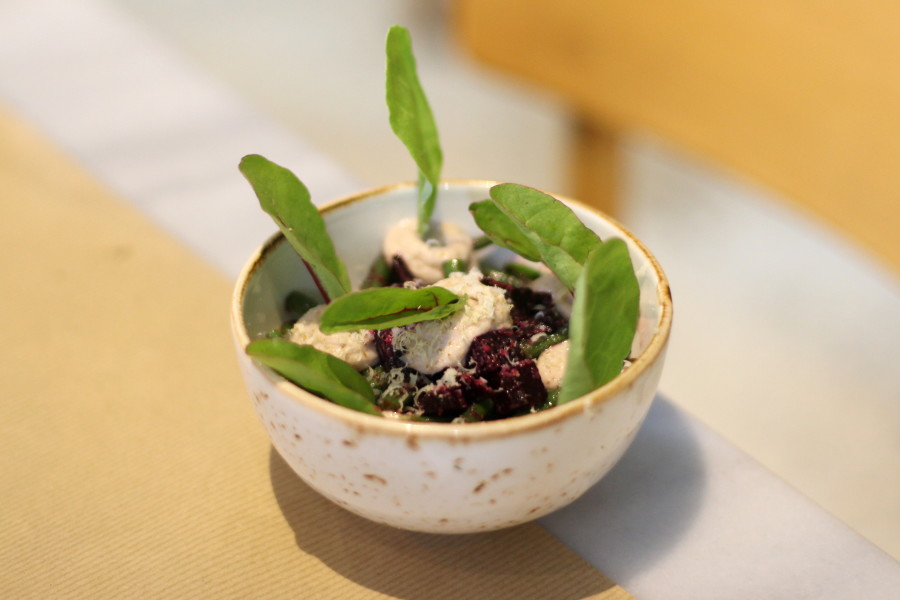 Another good'un is a 15-hour slow cooked lamb shank with tomato and lemongrass orzo, the meat yielding with a hard stare alone, falling off the bone in great, gorgeous chunks. The orzo makes for a good companion, but could be developed better; a little more time on the hob to properly marry the tomato to the herbs, and make the former more complex and less 'raw' in taste.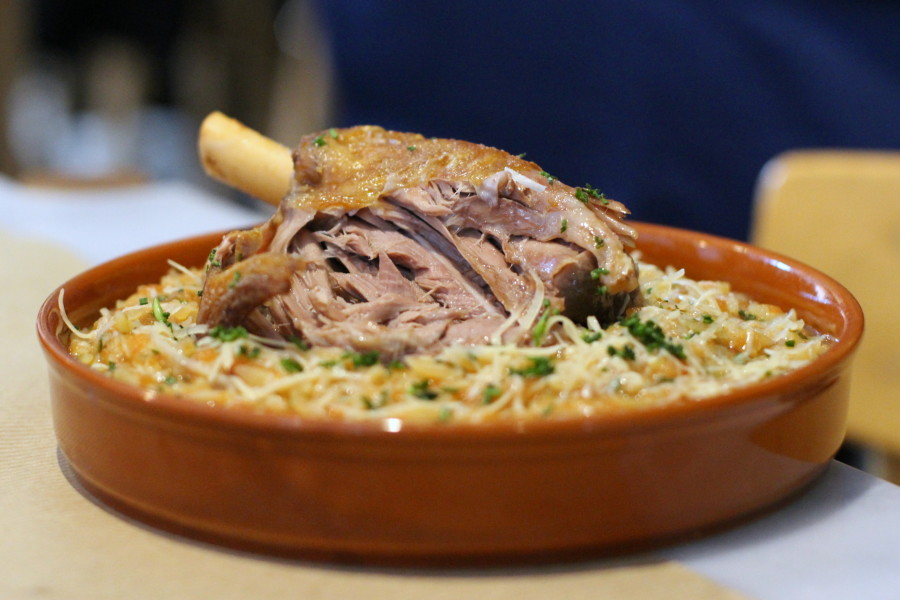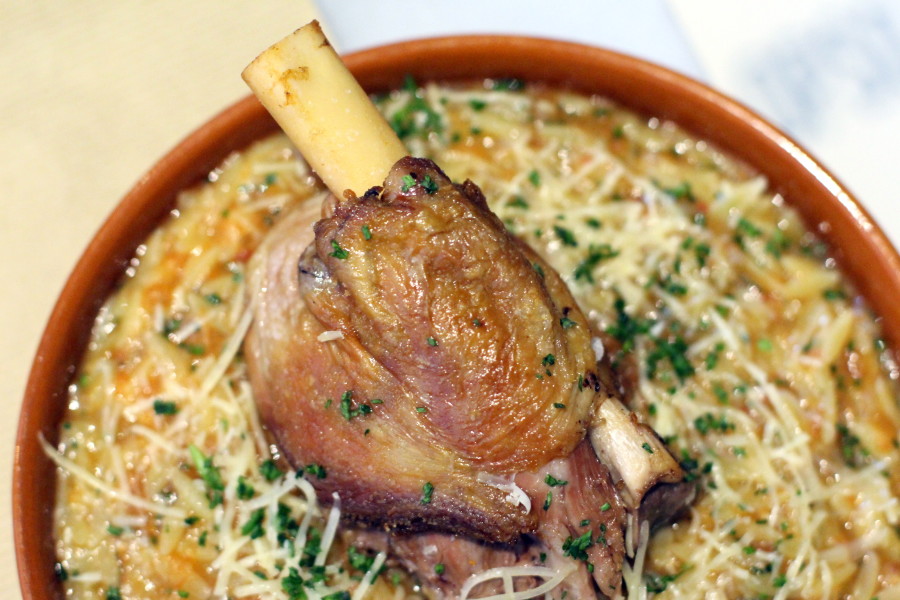 Sure, there are some things which are undeniably heavy on concept and light on substance, notably the 'hot dog soutzoukaki' of minced beef short rib in a brioche bun, that is more than a little pointless. A salmon burger in a black 'squid ink' bun that comes in an Opso branded bun box is cute, but again I'm not entirely sure what the point is of colouring the bun black. It is moderately tasty, but even the matte black of the bun does not put it into the category of memorable.
The desserts – now those are just fabulous. A semolina pudding, the likes of which I've not had before, is thick and pourable, denser and grainier than a custard which gives it that much more character, and cheery with mixed berries and picked petals. Love is a word that springs to mind, and I'd go back just for this. Another dessert of firm, viscous cookies with salted caramel ice cream is a monster of an ice cream sandwich, less complex or subtle than the previous dessert, but much naughtier and enjoyable in its own right.
In summary, I like Opso for most of the dishes it has to offer and for an impeccable level of service, and although there are some things that could be done better, I wouldn't hesitate to go back.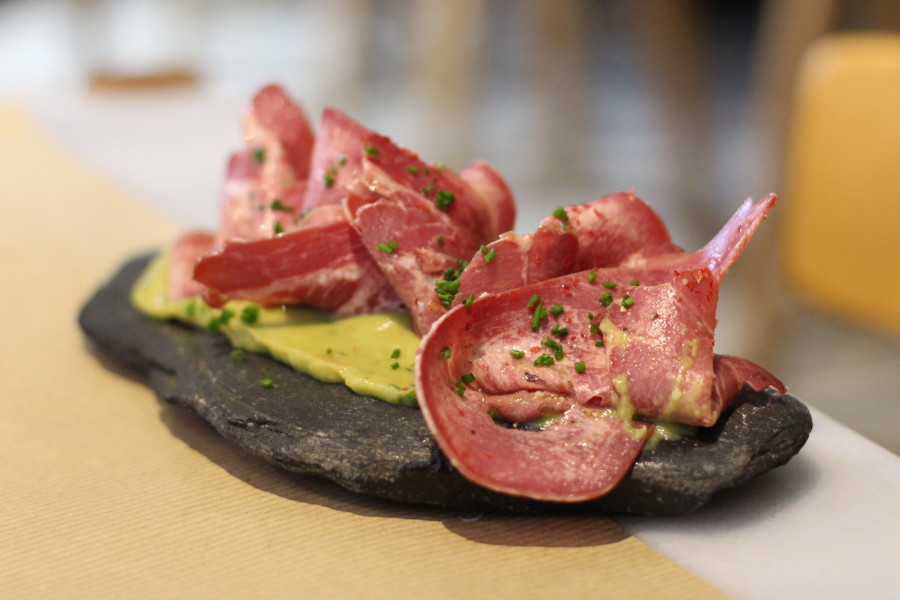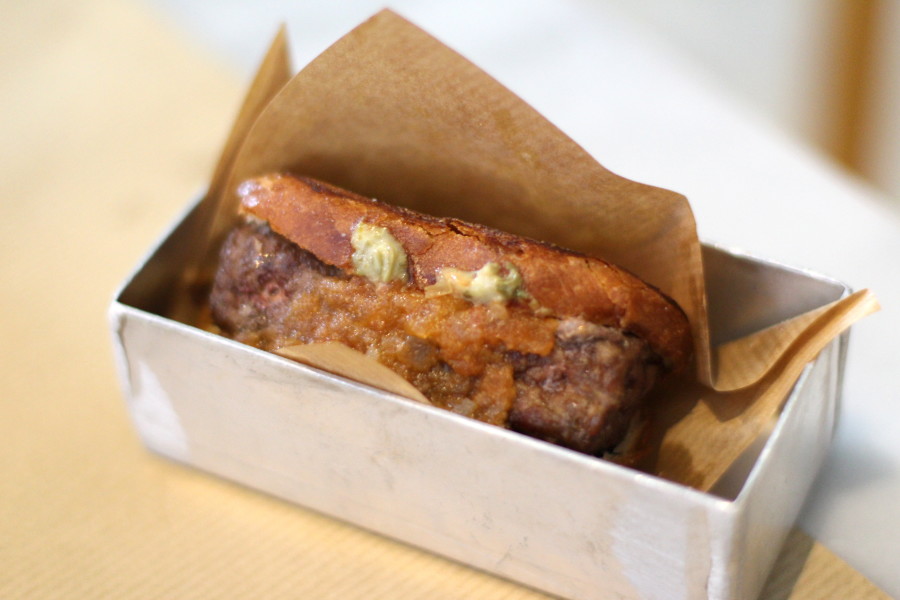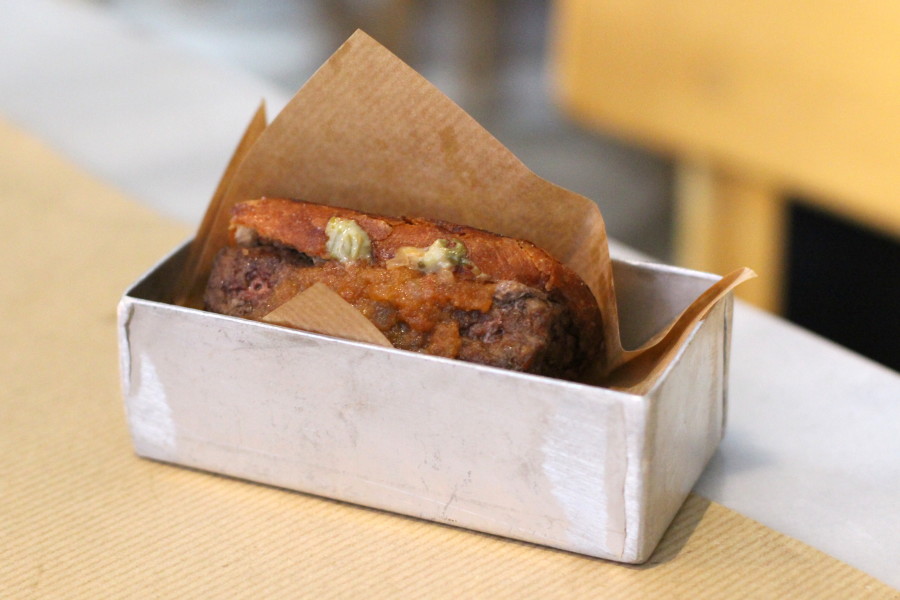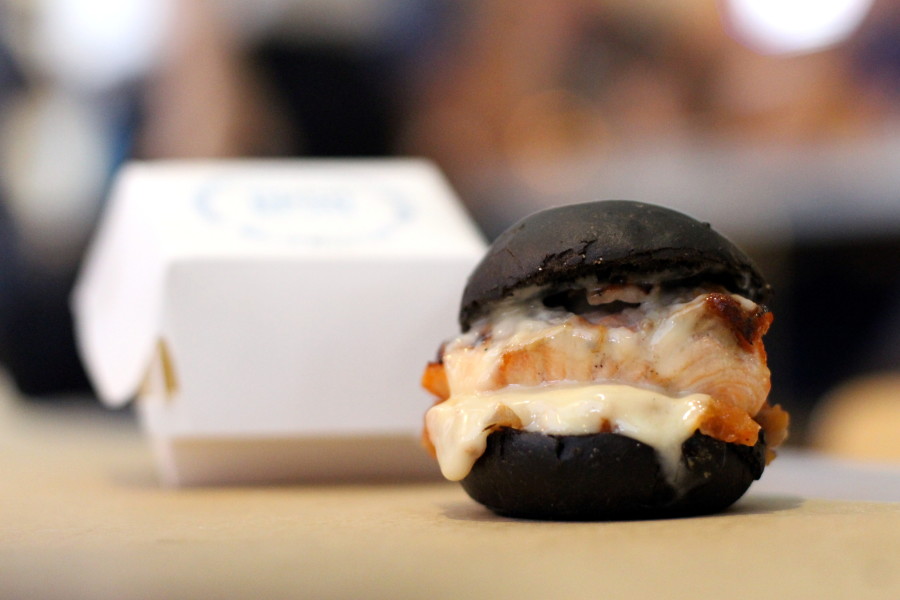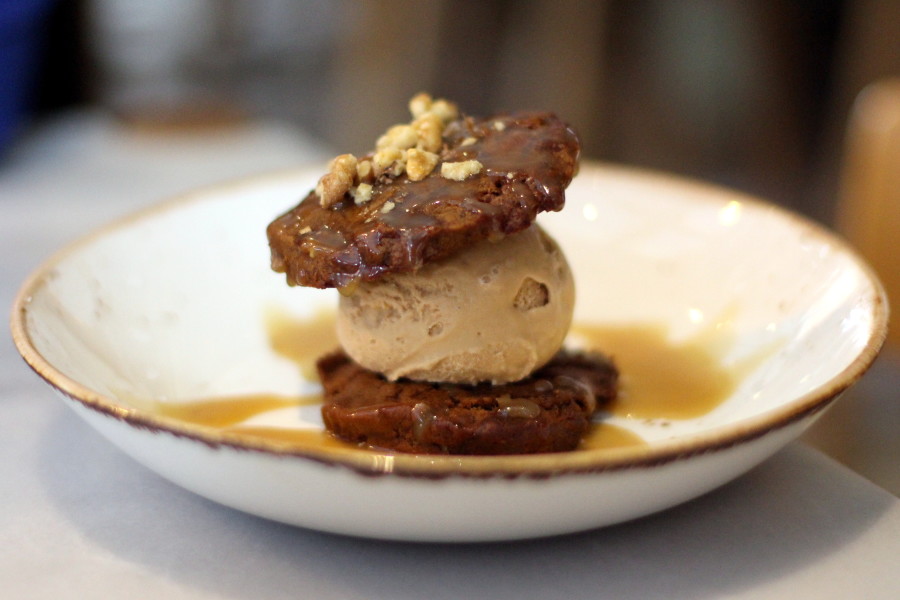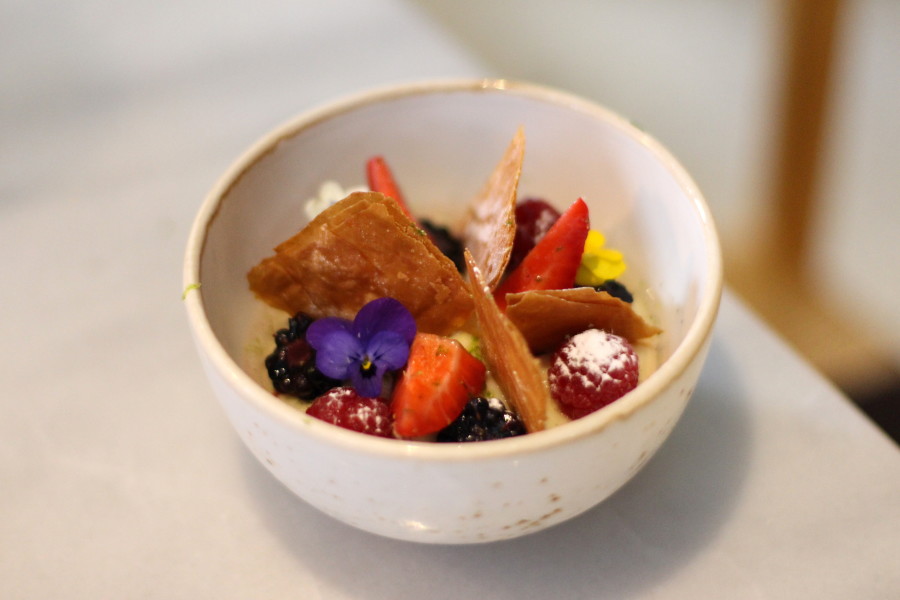 Tube: Baker Street
Address: 10 Paddington St, W1U 5QL, Marylebone, London
Tel: 0207 487 5088
Website
I was invited to review